Two weeks after the Boston Bruins were eliminated from the 2022 Stanley Cup Playoffs in the first round in seven games against the Carolina Hurricanes, they announced that Brad Marchand underwent double hip surgery, which would cause him to miss the start of the 2022-23 season. He was expected to be out until mid-November but returned to the lineup in late October.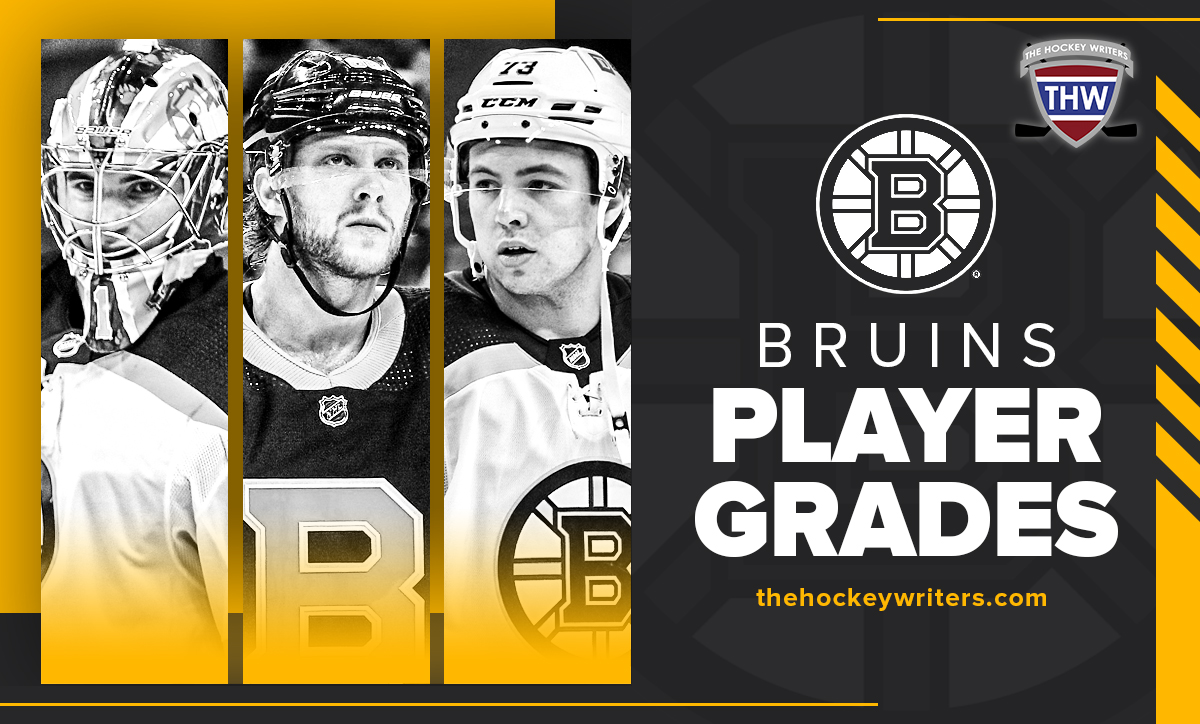 When he returned, he was reunited with Patrice Bergeron and Jake DeBrusk on the top line and the trio once again found the same connection they formed over the final two months of the previous season. It took Marchand time to find his game shape and once he did, he ended up going through some ups and downs but was the most consistent player along with Tyler Bertuzzi in the playoffs against the Florida Panthers.
Continuing with our 2022-23 Boston Bruins player grades, next up is Marchand, who is in line to be the next captain when Bergeron retires.
Brad Marchand's 2022-23 Regular-Season
In 73 games in the regular season, he had 21 goals and 46 assists, with nine goals and 20 assists coming on the power play. Still one of the top penalty killers in the game, it was the first season in 12 seasons that he failed to record a shorthanded goal in the regular season. The last time he failed to score one was in 2009-10 when he only played in 20 games.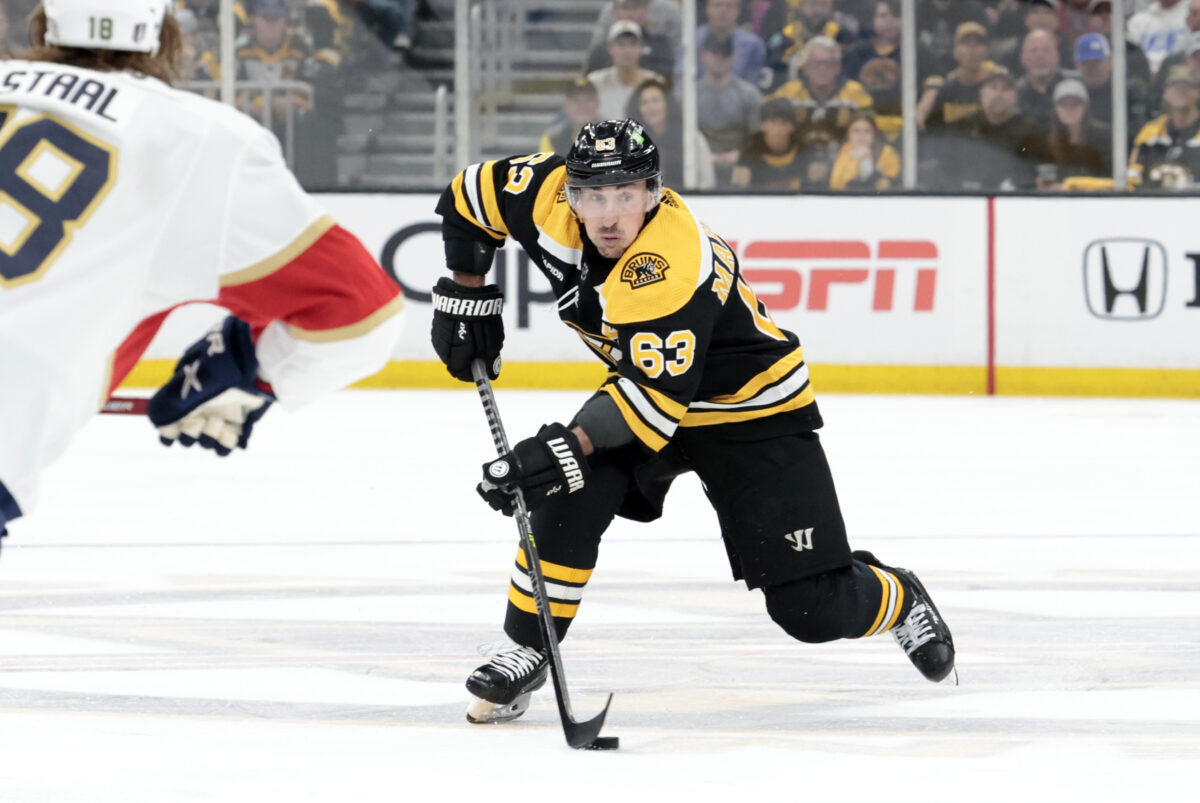 Despite coming back early from his offseason surgery, it just seemed like Marchand was never fully healthy during the season (from 'Bruins' Brad Marchand rewrites his injury timeline, is triumphant in return: 'That's why you love him', The Athletic, Oct. 27, 2023). He went five consecutive games in late January and early February without a point, then went seven straight games in late March and early April without finding his way onto the scoresheet. He never admitted it publicly, however, you could tell that it was getting to him at even strength and on the power play when he struggled offensively. Despite his struggles in the offensive end, he still managed to finish with a plus/minus of plus-27, his highest total in nine seasons.
Marchand's Postseason Against Panthers
The Bruins suffered one of the most historic postseasons collapses after dropping their first-round best-of-seven-series against Florida after jumping out to a 3-1 series lead. It certainly wasn't Marchand's fault as he had four goals and six assists in the series. Two of his goals came on the power play and even though he failed to score shorthanded in the regular season, he scored one in Game 2 off an Anthony Duclair giveaway in the defensive zone.
Related: Boston Bruins 2022-23 Player Grades: Patrice Bergeron
---
Latest News & Highlights
---
Marchand was tied with Bertuzzi in points with 10 in the series for the Black and Gold and he led the team in Bergeron's absence in the first four games. One stat that stood out following the series was that despite four goals and 10 points, he finished with a minus-6, something that played a factor in the stunning playoff exit against the final team in the Eastern Conference playoff field.
What's Next for Marchand?
One thing is clear, Marchand will be back next season as he has two years remaining with a $6.125 million cap hit. General manager (GM) Don Sweeney trading him would be stunning and signal a rebuild, something that they don't want to do. They have a core that they can build around and if Bergeron retires, he's going to be the next captain, something he's earned. His contract is a team-friendly one and despite the cap crunch the Bruins are in heading into the offseason, there are other contracts that can be moved to create cap space for a roster that Sweeney said will look different than the one that finished this season.
Final Grade: A-
---
---