What a difference a year makes for Jake DeBrusk. After requesting a trade from the Boston Bruins, which became public in November 2021, it was all but certain that the 14th overall pick in the 2015 Entry Draft was going to be traded by general manager (GM) Don Sweeney. At the trade deadline in March of 2022, DeBrusk agreed to a two-year contract extension for $8 million with the Bruins, a move that at the time Sweeney did so if he traded DeBrusk, his new team would not be on the hook for a $4.41 million qualifying offer as a restricted free agent (RFA). Instead of trading DeBrusk, Boston's GM held onto him and was rewarded for it in 2022-23.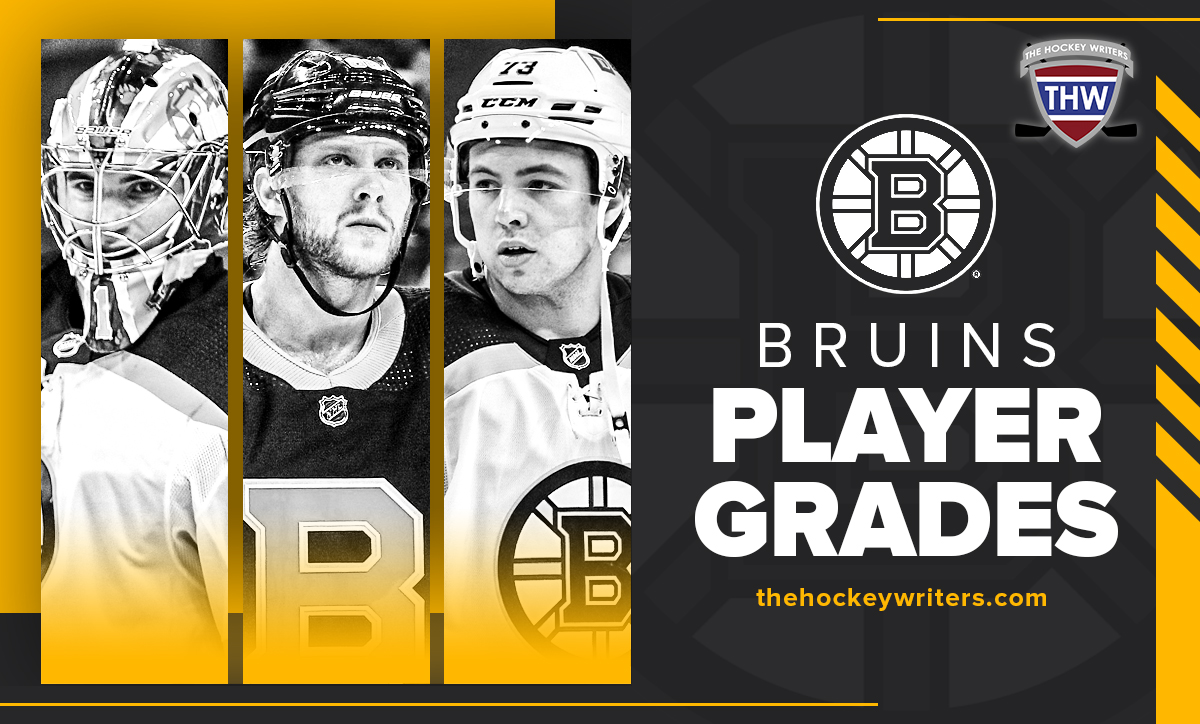 Under first-year coach Jim Montgomery, DeBrusk made more strides in his development and benefitted greatly from the coaching change, so much so, that he rescinded his trade request with the Bruins after Montgomery's hiring. The Black and Gold had a historic regular season and keeping DeBrusk played a big role in that.
Jake DeBrusk's 2022-23 Regular-Season
If it's not broken, don't fix it. That's the stance Montgomery took when Brad Marchand returned in late October from offseason surgery when he reconnected Marchand, Patrice Bergeron, and DeBrusk on the first line. In February of 2022, DeBrusk took his game to another level when former coach Bruce Cassidy moved him to the top line It took less than a week of the trio being put together for him to record his first career hat trick against the Los Angeles Kings.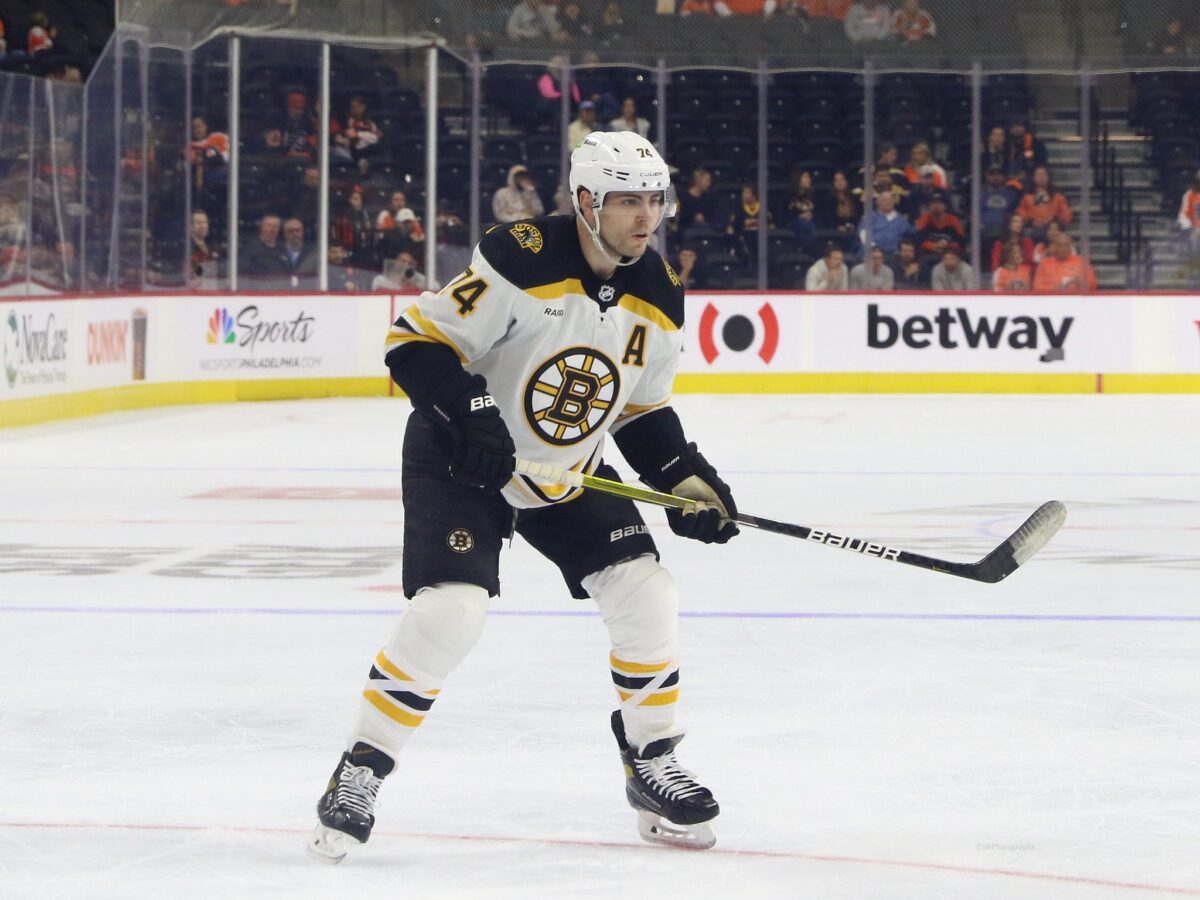 This season, DeBrusk was on pace for a new career-high in goals when he suffered a broken fibula in a game against the Pittsburgh Penguins on Jan. 2 in the Winter Classic at Fenway Park. What was even more impressive was that he scored both goals in the third period of the 2-1 win injured. He missed six weeks, then returned on Feb. 18 against the New York Islanders and scored a power-play goal in a Bruins win. In 64 games this season, he tied his career-high in goals with 27, which he set in 2018-19, with  23 assists, and set a career-high in points with 50.
The move to put him on the first line has allowed him to take the next step in his career and development. He had a career-high 191 shots on the net this season, which is impressive considering he missed so much time injured. He became one of the best forecheckers, his play in all three zones improved and he took on more of a role killing penalties this season, which finished the regular season as the top unit in the league. Six of his goals and 14 of his points came on the power play.
DeBrusk Played Well Against Florida
The Bruins' quest for the Stanley Cup came to a stunning end at the hands of the Florida Panthers, but it was not for the effort from DeBrusk. In the seven games, he finished with four goals and six points, including a shorthanded goal in the third period of Game 6. With the game tied 4-4 midway through the final period, he scored off a pass from Pavel Zacha in front of the net and appeared to score what would have been the series-clinching goal. However, 27 seconds later, Matthew Tkachuk tied the game on the same power play and the rest is history, literally.
Related: Bruins Mailbag: Bergeron, Hall, Bertuzzi, Orlov, Prospects & More
---
Latest News & Highlights
---
In the playoffs, DeBrusk was part of the line shifting from Montgomery and played in the top-nine, but continued to play well wherever he was placed. His best spot was on the first line with Marchand and Bergeron, but unlike in seasons past, he produced wherever he was placed both in the regular season and postseason.
What's Next for DeBrusk?
Sweeney made it clear in his season-ending media availability on May 9 that the Bruins were going to be a different-looking team next season. It's hard to imagine DeBrusk playing anywhere other than Boston. He carries a $4 million cap hit and for a team that has cap issues, it's a good deal for the player and team considering how his development has been over the last year and a half. Could he be traded? Anyone can be, but there are bigger-named players on the roster who could very well be moved with a bigger cap hit to give Sweeney more money to make additions or bring back some free agents for next season.
Grade: A-
---
---