Tuukka Rask had been a staple in goal for the Boston Bruins for over a decade. Sooner or later, you knew the time would come when he would not be between the pipes for the Black and Gold. That came last season when he retired after coming back for four games after off-season surgery, but his body simply could not handle it anymore. Prior to the 2021-22 season, the Bruins signed Linus Ullmark away from the Buffalo Sabres in a deal that surprised a lot of people. It was more the four years with an average annual value (AAV) of $5 million that raised eyebrows.
Ullmark and Jeremy Swayman formed a good tandem that helped lead the Bruins' second-half turnaround and into the Stanley Cup Playoffs. There were questions on whether or not Ullmark could continue his strong start in Boston in year two as injuries during his time with Buffalo hampered his career there. This season, the netminder from Sweden proved he was more than ready for the challenge.
Linus Ullmark Played at a High Level in 2022-23
Ullmark went 26-10-2 with a 2.45 goals against average (GAA) and a .917 save percentage (SV%) in 2021-22. This season, he had a Vezina Trophy-type season and is rightfully so a finalist and leader to win the award. He went 40-6-1 with a 1.89 GAA and a .938 SV%. Swayman went down with an injury in early November, which put the workload on Ullmark and he responded, which gave him confidence and set him up for the rest of the season.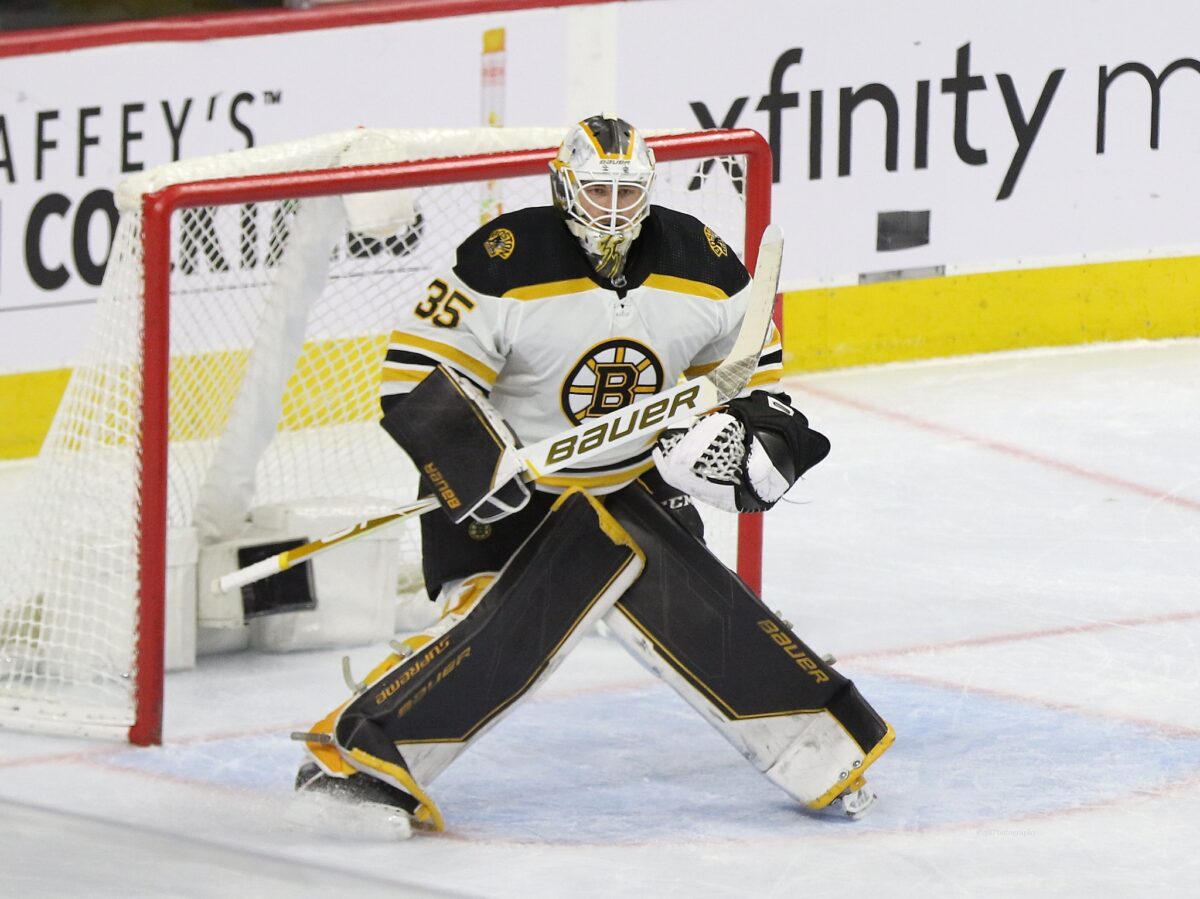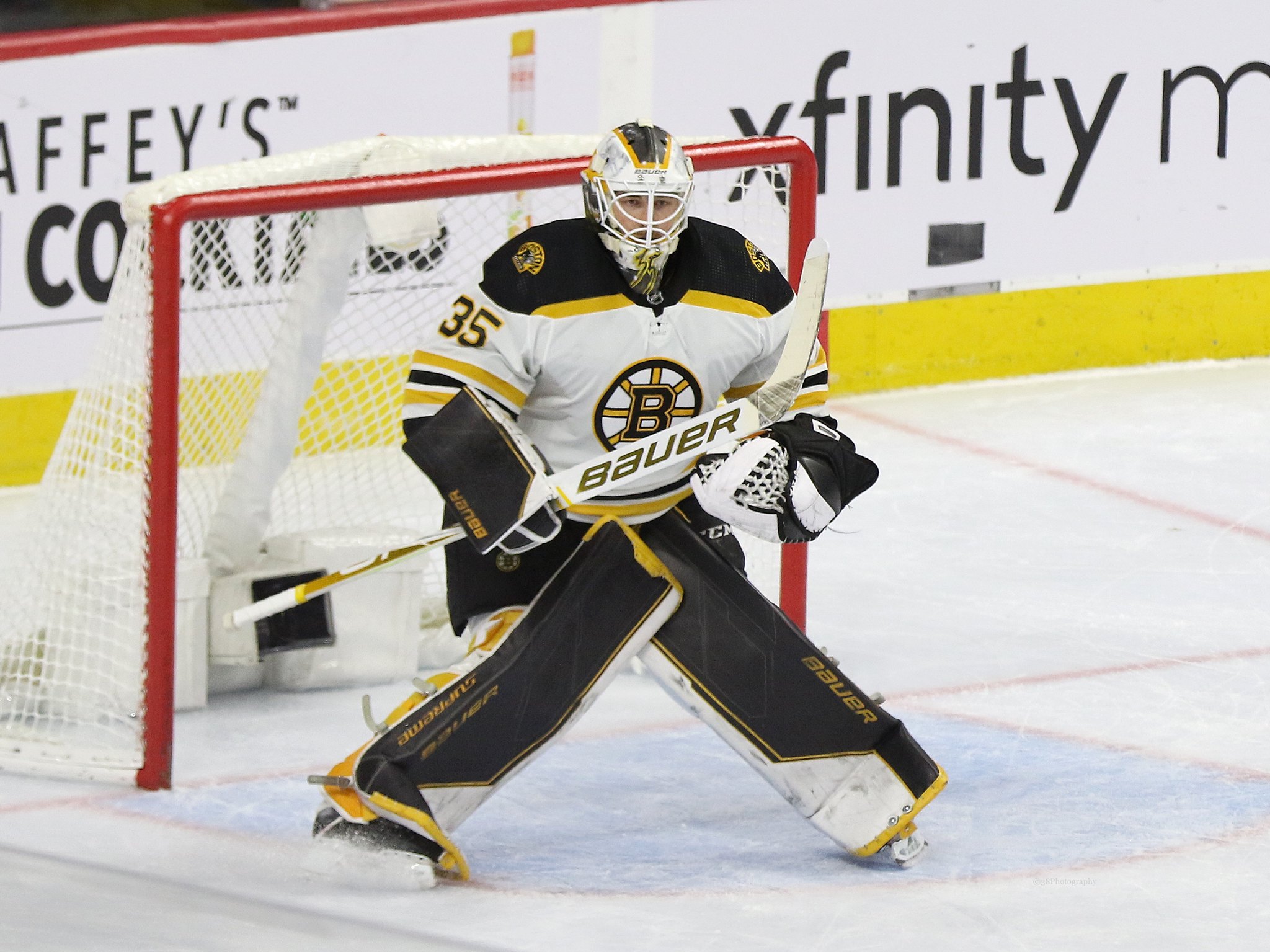 Ullmark was hands down the best goaltender in the league all year long, but his most impressive stretch came in late February on the Bruins' Western Canada road trip. In a 3-1 win over the Vancouver Canucks, he became the first goalie in franchise history to score a goal when he hit the center of the net from his own red line. The signs were there that it could happen sooner or later as he tried at the end of the Bruins' 2-1 Winter Classic win over the Pittsburgh Penguins at Fenway Park on Jan. 2.
Scoring a goal was his top highlight of the trip, however, it was not his only one. Three nights later in a 4-3 overtime win over the Calgary Flames on Feb. 28 where Ullmark made a career-high 54 saves. It was a perfect example of a goalie stealing a game when his teammates in front of him get totally outplayed for nearly the entire night. 
Ullmark Struggled Against Panthers in the Postseason
The first-round playoff series against the Florida Panthers was a far different result for Ullmark. Along with his teammates, they struggled against the eighth and final Eastern Conference seed that is on a magical run to the Stanley Cup Final against former Bruin coach and the Vegas Golden Knights. Unlike in the regular season when he would step up and steal a game for his team, he was unable to do it late in the series.
Related: Bruins and the 2006 NHL Draft – Gorton's Trades Still Paying Off
---
Latest News & Highlight
---
There were questions whether or not Ullmark was injured against the Panthers and he clearly was not himself. His body language was off, as was his overall play. As the series went along, it was clear something was bothering him and it came to a head in Game 6. In Boston's second close-out attempt against the Panthers, he allowed six goals in a 7-5 loss, but it was the manner in which he allowed goals. He was beaten on a short-side shot for the game's first goal, he was not able to side-to-side quick enough for two of the goals and he left a large amount of rebounds, something he rarely did during the regular season. Coach Jim Montgomery made the switch to Swayman for Game 7 and like his teammate, he failed to come up with a save when his team needed it.
For the playoffs with a 3.33 GAA and a .896 SV%. It was not his fault that the Bruins blew a 3-1 series lead in historic fashion to taste a bitter defeat and playing injured did not help the cause. It should, however, not take away from the memorable season he had and he was one of the big reasons why the Black and Gold set a record for wins and points in a regular season. 
Ullmark's Future in Boston
Ullmark has two more seasons on his current deal remaining and with Swayman, they form an outstanding duo, but for how much longer? It's no secret that the Bruins are tight with cap space heading into the off-season and general manager (GM) Don Sweeney will be more than likely making some trades, sending out money to free up as much space as possible. Ullmark could be one of those bodies that get sent out.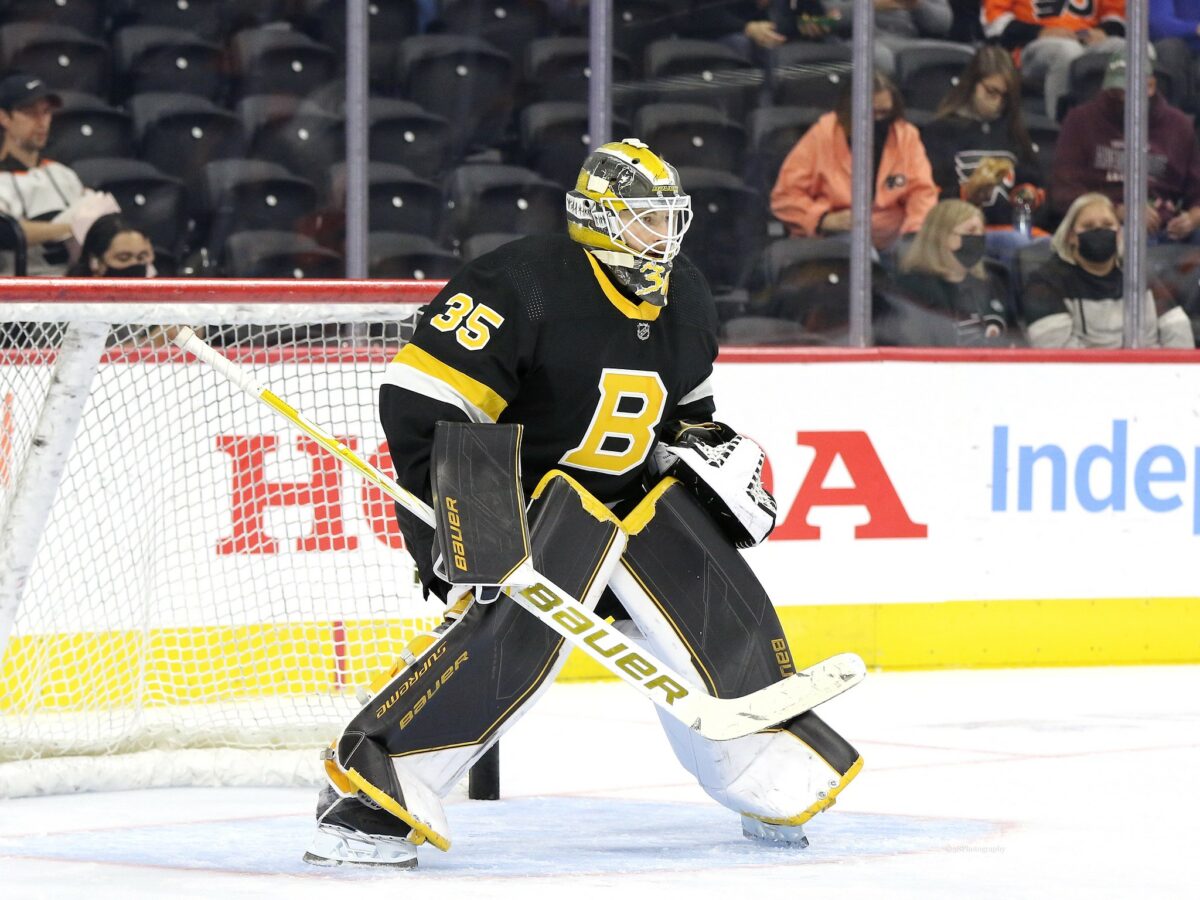 I wrote an offseason predictions piece predicting that the Bruins would trade their No. 1 goalie and while I don't really believe in breaking up something that's going well, his trade value has never been and will never be higher than it is now. That is a decision Sweeney needs to make this summer. He could be dangled out as part of a deal that could get the Bruins back into the first round of the draft later this month. 
Grade: A+