Following their historic playoff elimination at the hands of the Florida Panthers in the first round of the Eastern Conference series, the Boston Bruins brass met the media for the final time in the 2022-23 season. At their end-of-the-year media availability, general manager (GM) Don Sweeney laid out what the future could very well look like when the Black and Gold gather at Warrior Ice Arena in mid-September for training camp.
"We're not going to be the same team," said Sweeney. "But our mandate internally, collectively as a group, is we have a really strong core of guys that hopefully, as Jim was talking about, will continue to grow, will take leadership responsibility moving forward regardless of whether or not Patrice and David walk back through the door because they need to."
That can only mean one thing, the Bruins are going to undergo a summer of change. With very little cap space, a lot of pending unrestricted free agents (UFA), and key restricted free agents (RFAs), Boston will not look like the team that skated off the TD Garden ice in Game 7 against the Panthers following a 4-3 overtime loss on April 30. With that said, here are five bold off-season predictions for the Bruins' summer of 2023.
Patrice Bergeron Returns, David Krejci Retires
This may not seem too bold, however, the decisions of the Bruins' top two centers this offseason will be a key part of what the 2023-24 roster looks like. Bergeron is a finalist and frontrunner to win another Selke Trophy Award in June at the NHL Awards night in Nashville. The 37-year-old had a good season that was hampered by an injury that cost him the first four games of the Florida series. He returned and had one goal, but he had a plus/minus of a minus-6 in just three games. Not the way that he would want to go out. Next season just happens to be the 100th year of Boston Bruins hockey and it would be strange not to see a franchise icon out there. He also still has a lot of hockey left in him as opposed to other players his age.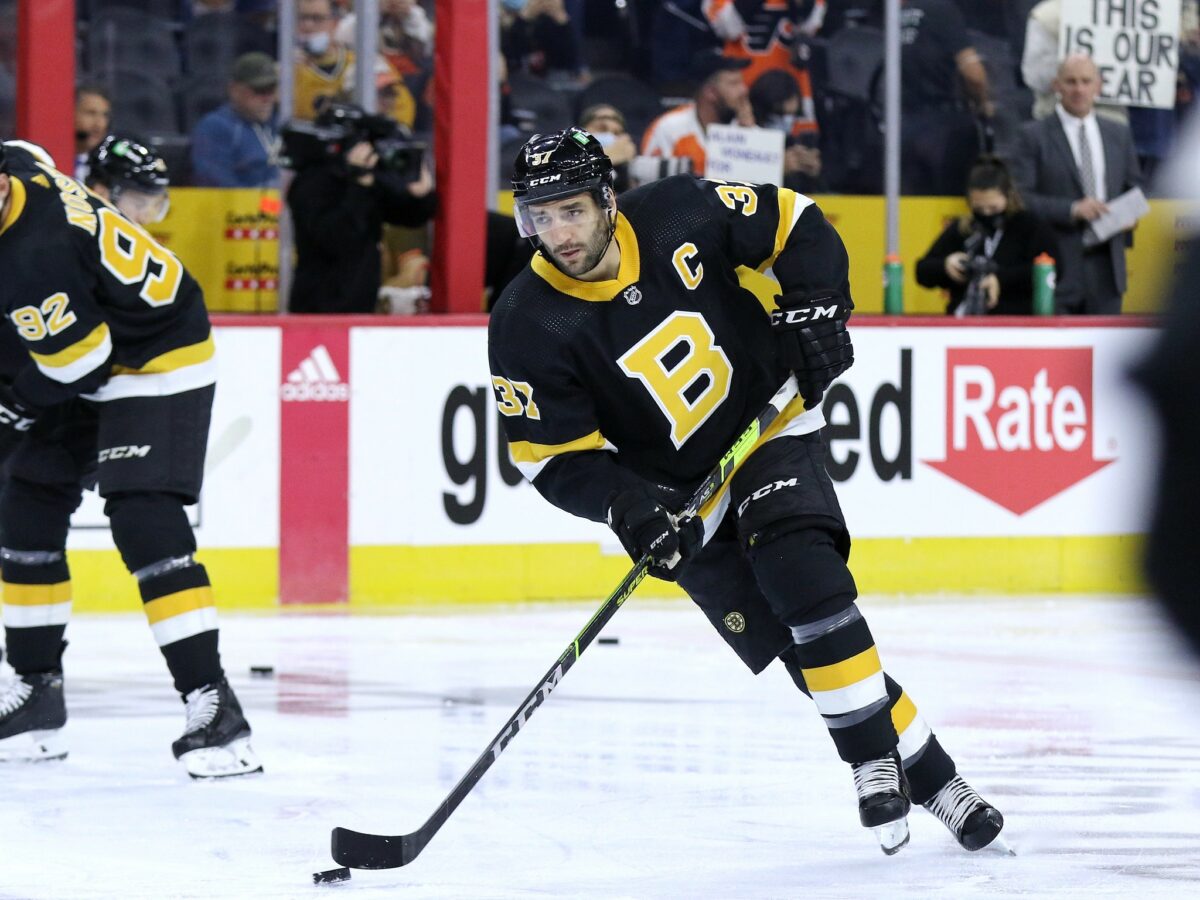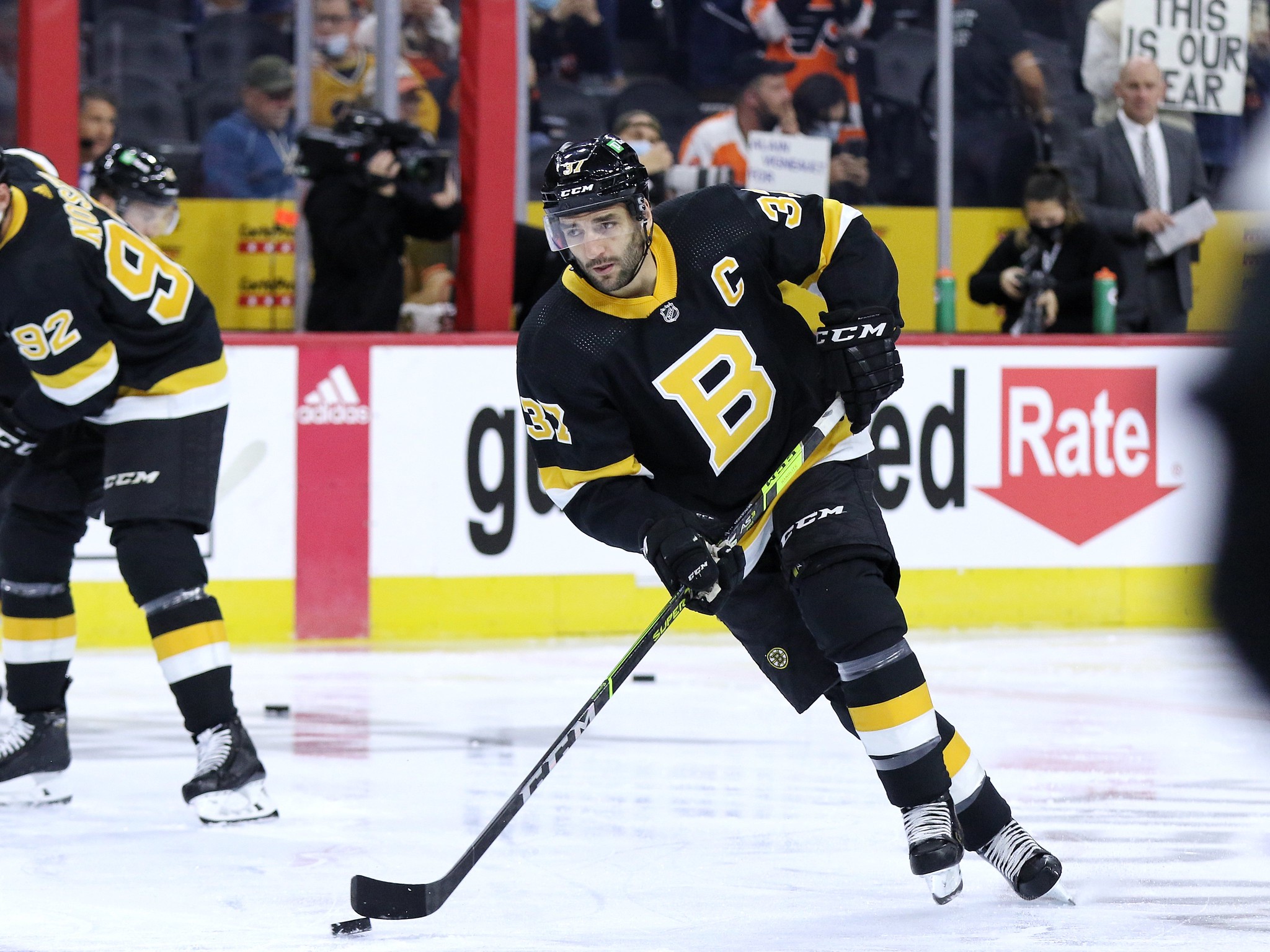 Krejci on the other hand looked like a player toward the end of the season that was playing the final season of his career on fumes. He had a very good regular season, but it was cut short with an injury in early April, which kept him out of three of the four playoff games. Body language following Game 7, and not being made available to the media right after the game is common, but something just says that he's going to hang it up and call it a career. If he does, he ended it in his final season getting to play with David Pastrnak, something that was not an option as much as the pair would have liked under former coach Bruce Cassidy.
Bruins Get a First-Round Pick In a Trade
Sweeney went all in at the trade deadline in acquiring Dmitry Orlov and Garnet Hathaway from the Washington Capitals, then getting Tyler Bertuzzi from the Detroit Red Wings. In both deals, the Bruins GM sent out his first-round draft picks in 2023 and 2024. Regardless of the playoff outcome by Boston, it was the right move to go all-in with this season's team. No regrets.
Related: Blame for Bruins' Playoff Collapse Spreads Deep in Locker Room
---
Latest News & Highlight
---
It is likely that Sweeney moves a number of contracts out the door to get cap relief as well as clear space to sign cheap veterans to fill in around their core and still be competitive. In order to do that, tough decisions are going to have to be made with some big named players, but it's not like Boston can take back salary. There are some players that can be used to get picks and even prospects back in return, including a first-round pick.
Bruins Trade Linus Ullmark
I'm not one for breaking up a good thing and I am in the thinking that they should keep the tandem in place that they have with Linus Ullmark and Jeremy Swayman, but Ullmark's trade value has never been or will be higher than it is right now. I even wrote that they shouldn't trade him, however, the gut feeling here is they very well could and turn the net duties to Swayman. The leading candidate to take home the Vezina Trophy later this month, it's not every day that a trophy winner gets dealt, but this isn't every day.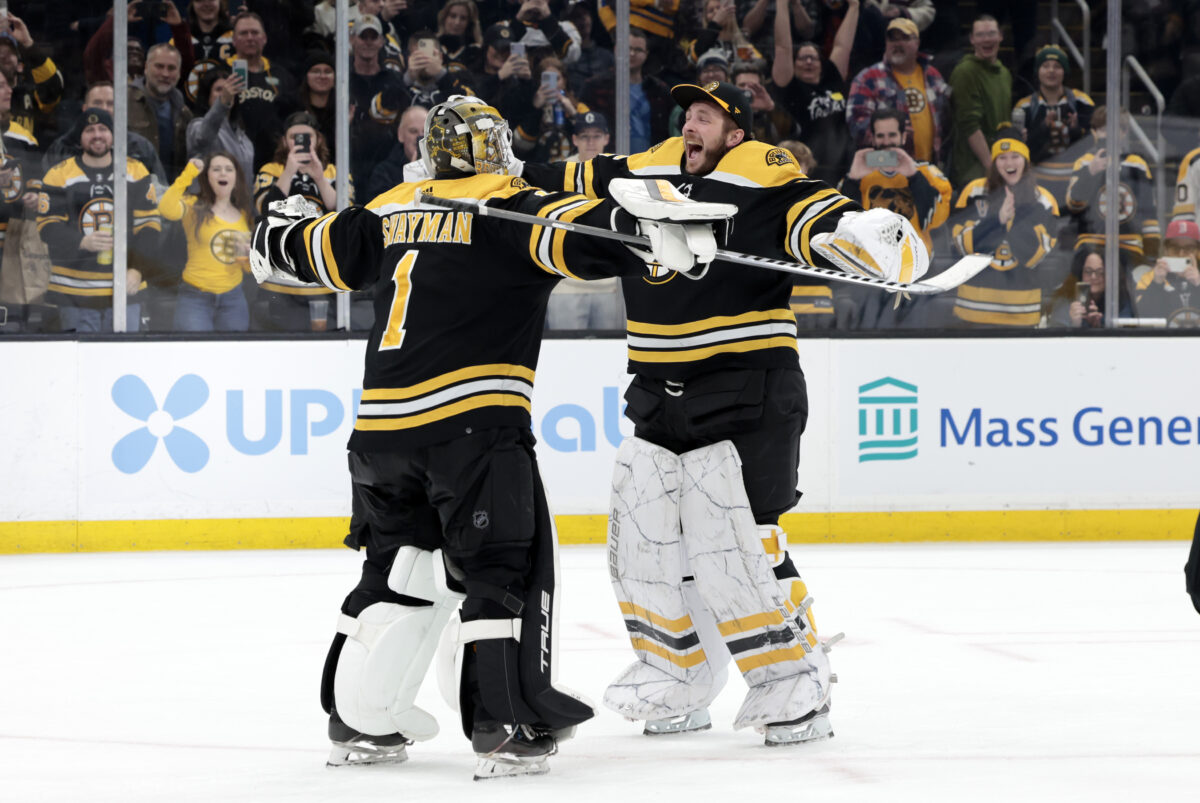 Swayman is an RFA and needs a deal, however, he should be priority No. 1 for Sweeney, and without a doubt, he's future in net in Boston. Ullmark has had two good seasons with the Bruins since signing as a free agent in the summer of 2021, but his past from his time with the Buffalo Sabres crept up on him in the playoffs with an injury. His time in Western New York was hampered by injuries and he could very well end up being one of those players whose career is defined by injuries, but this summer Sweeeny should look to be selling high with a number of contracts and Ullmark's $5 million contract would provide some much-needed relief. Again, I don't believe in breaking them up, but if Boston doesn't think Brandon Bussi is ready to back up Swayman, signing a veteran for cheaper money than Ullmark is the path to go.
Bruins Re-Sign Connor Clifton
Orlov and Connor Clifton highlight the free agents on the Bruins blueline. It would be very surprising to see Orlov return as he is going to be looking for a contract that Sweeney simply can't offer him. Trading Matt Grzelcyk or Derek Forbort, along with somehow parting ways with Mike Reilly in a trade or through a buyout is also an option, but one player that had a career year on defense and exemplifies what it means to be a Bruin is Clifton.
After struggling under Cassidy, Clifton broke out under Jim Montgomery and was arguably the best defenseman on a lot of nights. He set career highs in goals, assists, points, hits, and blocks. He is not going to require a lot of money to re-sign, however, he is going to get a pay raise from the $1 million he made this season. He fell out of the playoff rotation, but he is a good right-shot option behind Charlie McAvoy and Brandon Carlo. Losing him on defense would be tough for a team not blessed with defensive depth in the minors with the Providence Bruins of the American Hockey League.
Bruins Part Ways with Trent Frederic
Many of the young Bruins forwards thrived under Montgomery this season, including former first-round pick Trent Frederic. He had 17 goals and 14 assists primarily on the third line. He is flexible for the coaching staff as he can slide into the middle and hold down a bottom-six center spot. An RFA this season, Sweeney has two ways he could go with this. He could trade him, similar to what the New Jersey Devils did last season by sending Pavel Zacha to the Bruins or he could not tender him a qualifying offer and let him become an unrestricted free agent as they did with Ondrej Kase and Nick Ritchie in 2021.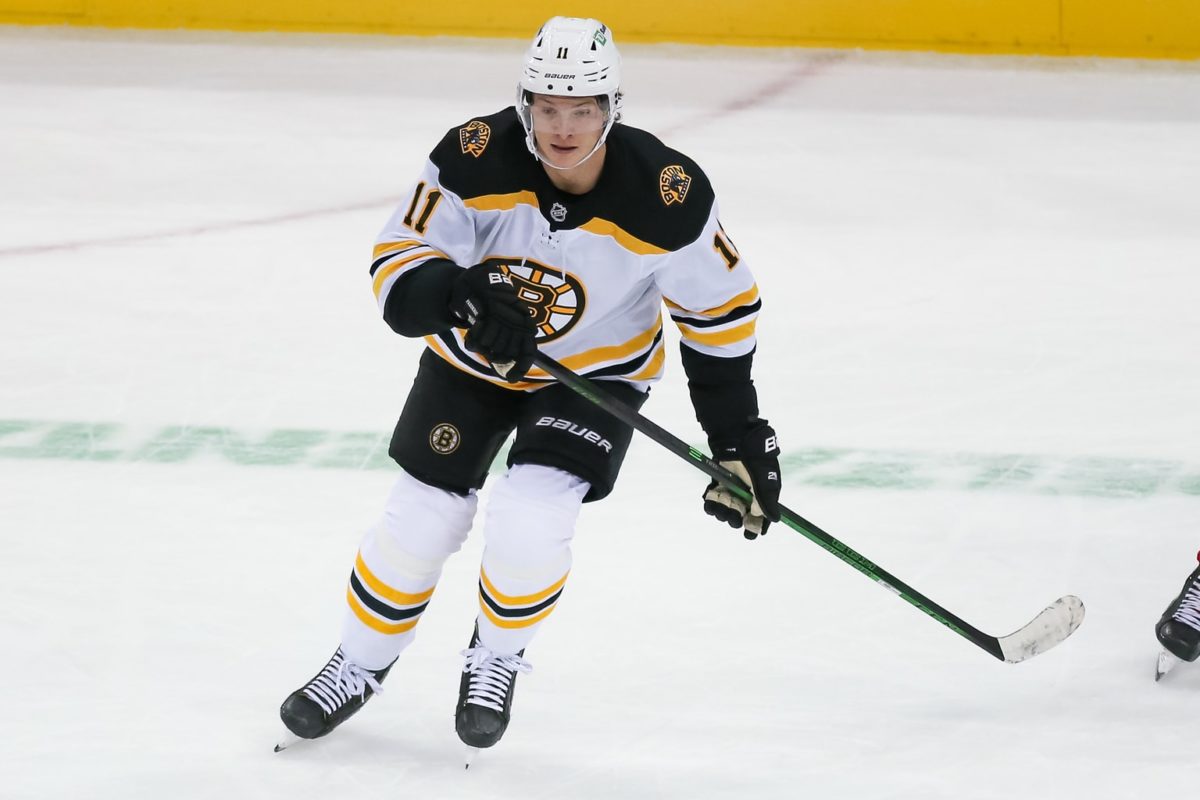 The latter part is the most unlikely, but it would not be surprising to see him moved in a trade. Yes, he had a career year, however, the Bruins have to think about whether it was a sign of things to come or was just what it was a career year. The Bruins do have center depth in the minors and that is one area where they could go to get younger next season. 
No matter what happens over the next three months, it will be a different-looking roster when training camp begins. The 2023-24 season could be the first season with what the "new-look core" could be, but one thing is clear, tough decisions are going to have to be made, and in reality, that happens more often than not in sports. It's the Bruins' turn this offseason.
---
---