The Boston Bruins are heading into Game 4 against the Florida Panthers with a 2-1 series lead in their best-of-seven matchup. Game 3 proved to be undoubtedly the team's best effort and performance of the postseason thus far, and it came with the team dealing with what would likely be an insurmountable obstacle for most teams.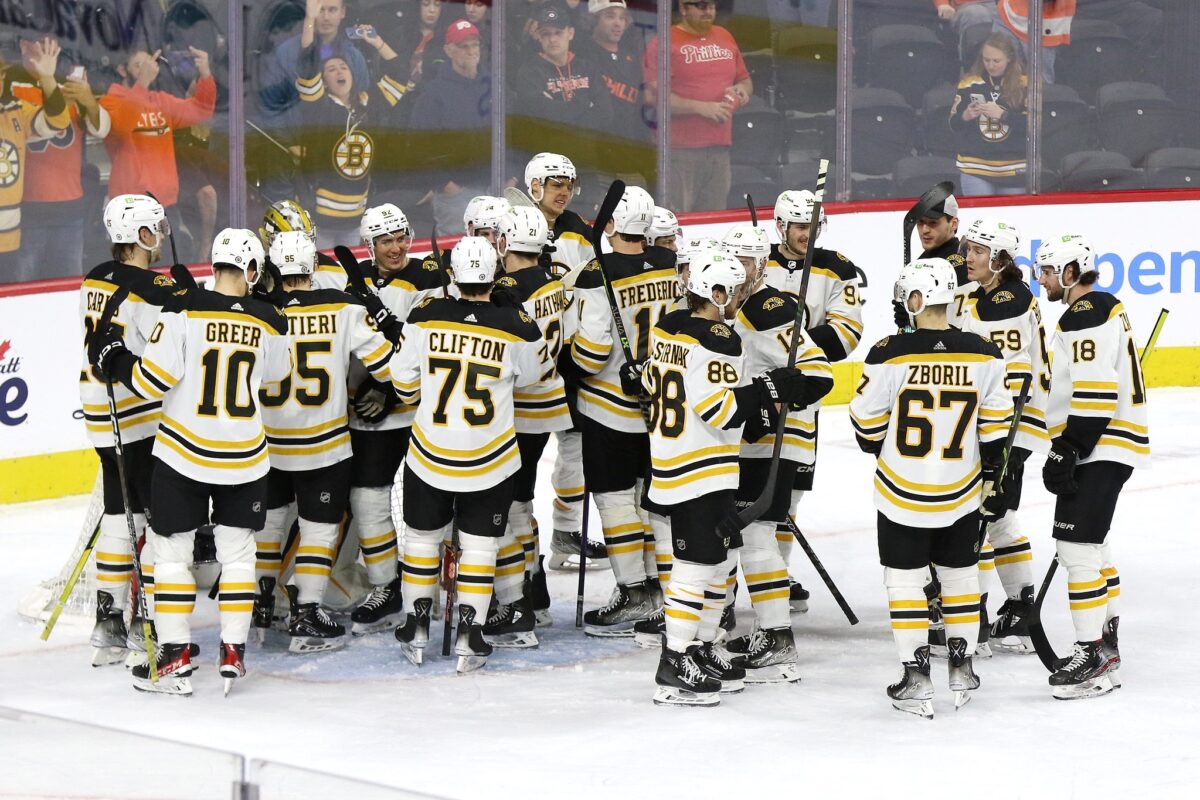 While it was expected that captain Patrice Bergeron would once again be missing from the lineup for Game 3, as he was for the first two games of the playoffs, the surprising scratch of David Krejci took many by surprise. Krejci would participate in practice with his teammates and even took the ice for the pre-game warmup before heading back to the locker room and being listed as a scratch; this wasn't a surprise for head coach Jim Montgomery, however.
As The Athletic's Fluto Shinzawa would report post-game, Montgomery said that he and his team knew there was a good chance that Krejci wouldn't suit up for Game 3.
Despite this not being a surprise to Montgomery, and Krejci's participation in the warm-up still being an interesting development, it still left the Bruins without their first-line and second-line centers. Suffice it to say, this is a less-than-favorable situation for a team, especially one that struggled so much through the first two games of the postseason by their own standards.
Related: 3 Takeaways From Bruins' 6-3 Loss to the Panthers in Game 2
---
Latest News & Highlights
---
With the Bruins, however, depth has been the name of the game all season long. A next-player-up mentality has been key all season long and it hasn't mattered who has been in the lineup nor where they've played; the Bruins have succeeded from Game 1 all the way to Game 82 of the regular season. This shouldn't come as a surprise, either, given the Bruins set both the all-time NHL wins record and the points record this season. This was also the case Friday night when they looked every bit the part of the NHL's all-time best regular-season team (by the numbers).
A full team effort, including strong puck movement, opportune shots, active sticks, strong puck-retrieval efforts and big, consistent hits, proved to be more than enough to win Game 3 and give the Bruins the series advantage heading into Game 4.
Charlie Coyle Led The Charge
Though there was a clear effort from players up and down the lineup, Charlie Coyle stood out as a forward who took it upon himself to carry the load up front for the Bruins. Coyle wouldn't take all of the credit himself, though, as he would talk to reports post-game.
"It's tough to replace a couple of guys like that," Coyle said of replacing Bergeron or Krejci. "You can't. You can't solely do that. It takes everyone. You could tell, everyone kind of brought it tonight. Everyone knew he had to take on a little more responsibility, and we do that as a unit. Everyone did that. You can't replace a Patrice Bergeron, a David Krejci, you just can't. But we do it together. Every guy pitches in."
To Coyle's credit, this is a fair take; there were many players who stepped up and made a huge impact on this game. The stars were present, including Charlie McAvoy's eight hits and 25:21 of ice time, Taylor Hall's goal and two-point effort, Jake DeBrusk's two assists, David Pastrnak's goal and Linus Ullmark's continued dominance. Outside of the obvious production, though, it was the little details across the board that added up to a winning effort.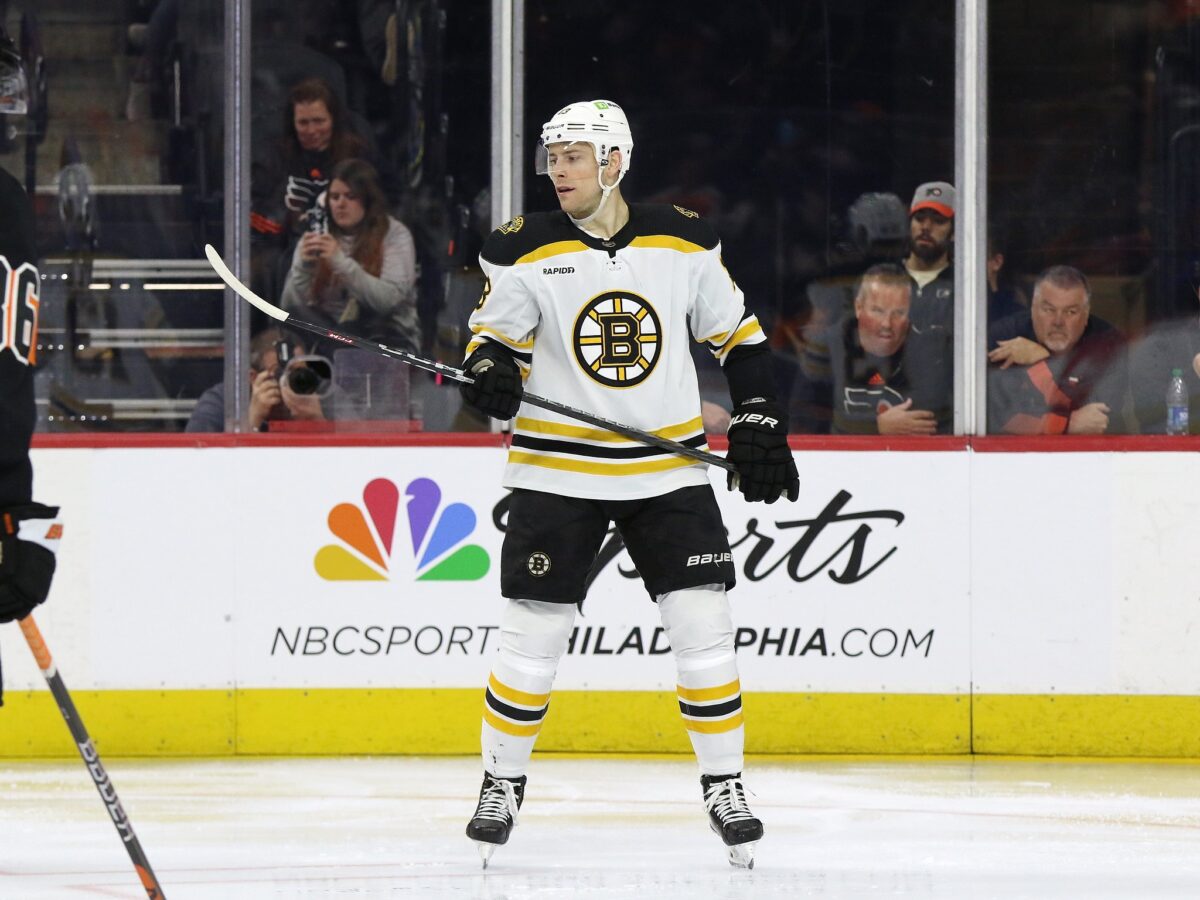 Still, Coyle deserves credit for his wire-to-wire effort. Though Coyle wouldn't take all of the credit, his teammates and coach would be sure to assign some of the credit to No. 13 who stepped up in a big way.
"He's just a man," said Nick Foligno of Coyle. "That's a weird compliment but it is. He's a beast. He's so lanky and long but also strong. When he puts his body into a puck or into another body, you're not getting it. He really drives our team that way."
Montgomery would echo these thoughts.
"He just seemed like he was a monster," Montgomery said. "He was a man possessed out there, the way he just took pucks to the net. Loved him in the faceoff dot. I thought he controlled the middle of the ice. I thought at both goal lines he made really good plays. He ended plays in our zone, he made plays in their zone."
Despite the fact that Bergeron's status for Game 4 still seems doubtful and Krejci is as likely to play as he is to sit, the Bruins should remain confident in their teamwork, depth and ability to play regardless of who's in their lineup. This team has been consistent all season long and if they've found their groove while missing integral pieces of their lineup, then they should have no issues playing well when at full strength at some point in the hopefully not-so-distant future.