In this latest edition of Boston Bruins News & Rumors, the Bruins bounced back and defeated the Florida Panthers last night (April 21) in Game 3. Meanwhile, an update has been given regarding captain Patrice Bergeron, and it is not a great one. In other news, David Krejci is the latest Bruin to be hit with the injury bug.
Bruins Bounce Back With Excellent Game 3 Effort
After an embarrassing 6-3 loss to the Florida Panthers on home ice in Game 2, the Bruins headed into Game 3 with the expectation of bouncing back. After the Panthers' dominant Game 2 win, they were heading into the contest with complete momentum, and this only heightened by the game being played in Sunrise. However, the Bruins not only bounced back in Game 3, but they dominated the vast majority of the game and won by a 4-2 final score.
This was a must-win game for Boston, and now they have a promising 2-1 series lead over the tenacious Panthers. Besides allowing two goals late into the third period, this was a fantastic game for the Bruins, and now we will need to wait and see if they can keep this momentum up for Game 4.
Bergeron Ruled Out Until At Least Game 5
The Bruins have handled themselves fairly well without Bergeron in the lineup, but there is no question that they are better with their captain playing. However, they are going to need to wait longer for him to return, as head coach Jim Montgomery announced that Bergeron will not be available for Game 4. Yet, he also said that the five-time Selke Trophy winner returning for Game 5 is "likely."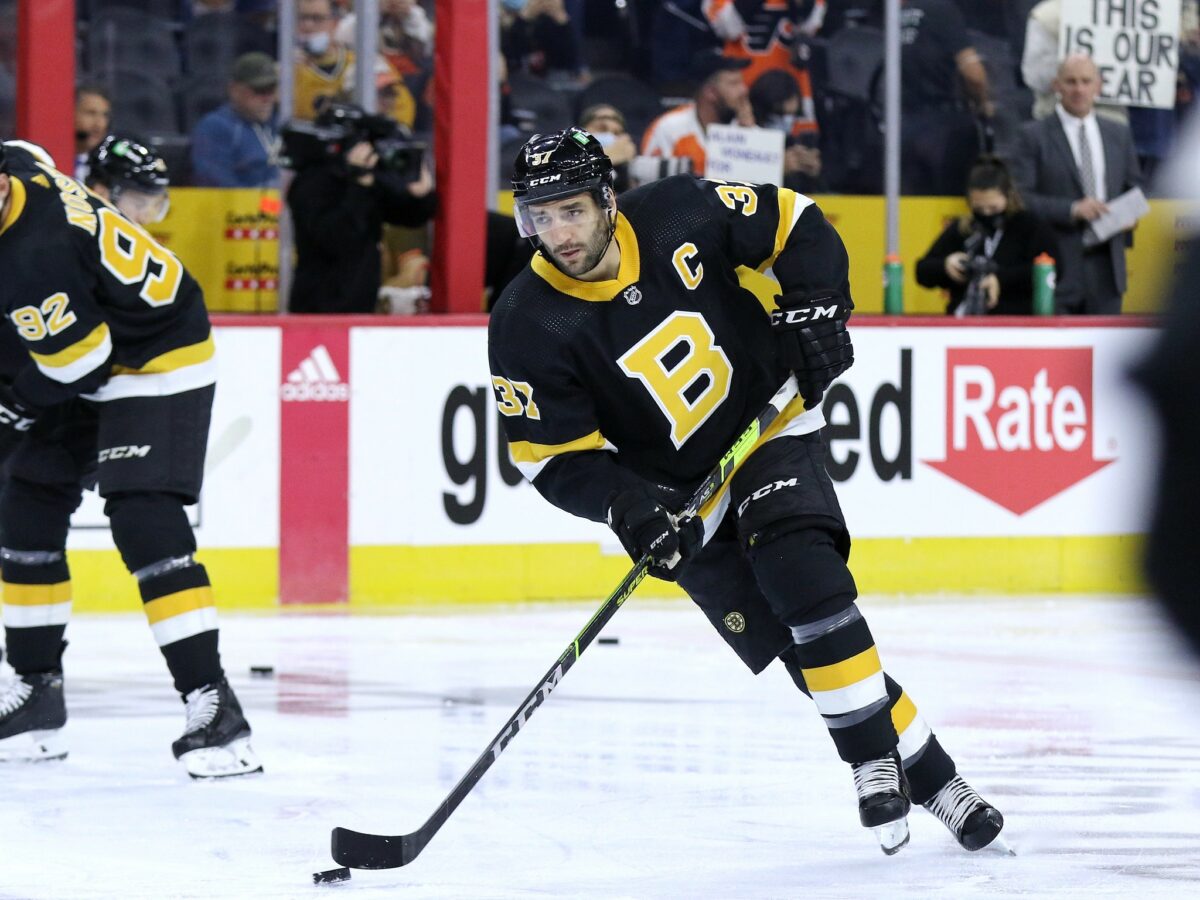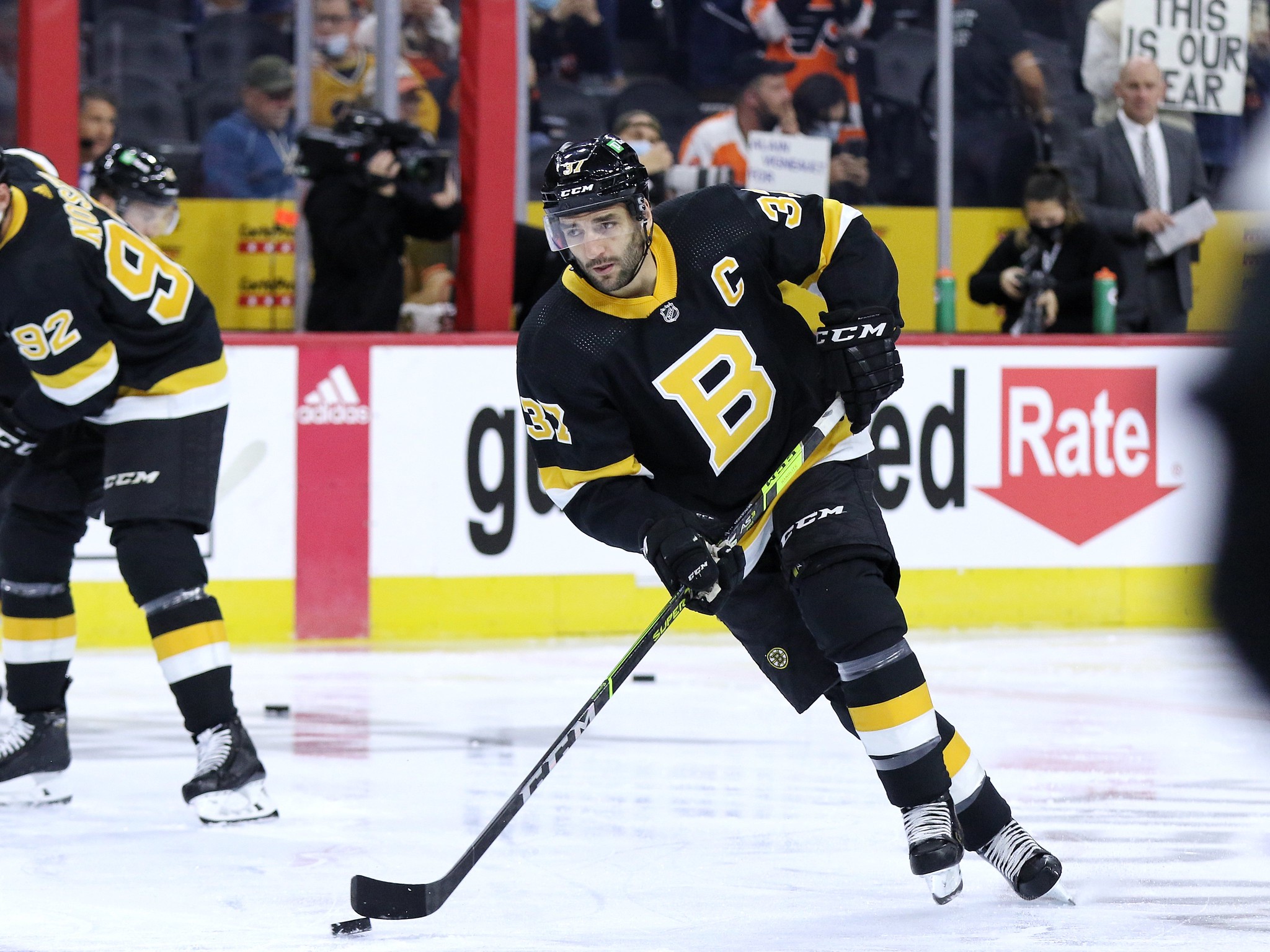 It is disappointing that Bergeron won't be able to go for Game 4 but also encouraging that Montgomery expressed confidence that he should return for Game 5. The Bruins have proven that they can win some games without Bergeron in the lineup, but they certainly are missing his excellent all-around game and leadership on the ice right now.
In 78 regular-season games this year, Bergeron had 27 goals, 58 points, and a plus-35 rating.
Krejci Dealing With Upper-Body Injury
Shortly before Game 3, fellow Bruins veteran center David Krejci was ruled out due to an upper-body injury. Although the Bruins went on to win the game, it is concerning that Krejci is now out. Montgomery also provided an update on the second-line center while speaking with reporters, noting that "he's 50-50 for Game 4."
Related: Bruins: 3 Teams Who Could Target Matt Grzelcyk This Summer
The Bruins will be hoping that Krejci is good to go for Game 4, as he was one of their best forwards all season. In 70 regular-season games, the 36-year-old had 16 goals, 56 points, and a plus-23 rating. He did struggle a bit in his first two games of the postseason, however, as he has one assist and a minus-3 rating against Florida thus far.
Taylor Hall Heating Up for Bruins
Taylor Hall has gotten some criticism from fans since his return to the lineup, but it appears that the former Hart Trophy winner is finally starting to break the ice. After a bit of an underwhelming Game 2 performance, the 31-year-old scored a goal and recorded an assist in Game 3. This was great to see from the 2010 first-overall pick, and the Bruins are going to need more of this from him as the postseason continues to roll on.
---
Latest News & Highlights
---
Hockey fans know what Hall is capable of while performing at his best. Here's to hoping that he goes on a much-needed hot streak from here, as it would only heighten Boston's chances of defeating the Panthers in the first round.
We will now need to wait and see how Hall and the Bruins perform in Game 4 from here. A victory would allow the Bruins to put a stranglehold on the series before they head back to Boston for Game 5, so a win would be massive.