The Columbus Blue Jackets' regular season ended in unspectacular fashion. They spent the entire season at the bottom of the standings after spending $68 million on Johnny Gaudreau. To say they didn't live up to expectations would be an understatement.
---
---
While not many thought they had a serious shot at making the playoffs, they surely should've been better than the year before. However, things imploded early, injuries hit, and the rest is history. After a catastrophe like the season has been, someone's head had to roll. That head was coach Brad Larsen.
In the press conference following his dismissal, general manager Jarmo Kekalainen showed respect for Larsen but was clear that a change was needed.
"We need a change, that became clear. That we need a change in how we go about our things on a day-to-day basis and how we're moving forward, the type of hockey that we want to play in the future and what's going to take us to the next level and back into the playoffs and and be a competing team for the Stanley Cup."

Jarmo Kekalainen in his media availability on April 15.
So, only two years after Larsen was hired the Blue Jackets are in search of a new bench boss. As we look ahead to the coaching options available, let's check out three early candidates based on a few different categories. Those being an internal hire, a rookie head coach at the NHL level, and an experienced veteran.
The Internal Pick – Pascal Vincent
We saw it briefly this year when Larsen was out following a death in his family, but Pascal Vincent could be a option as the Blue Jackets' next head coach. Vincent was hired shortly after Larsen as the associate coach and would be the best internal candidate for the job.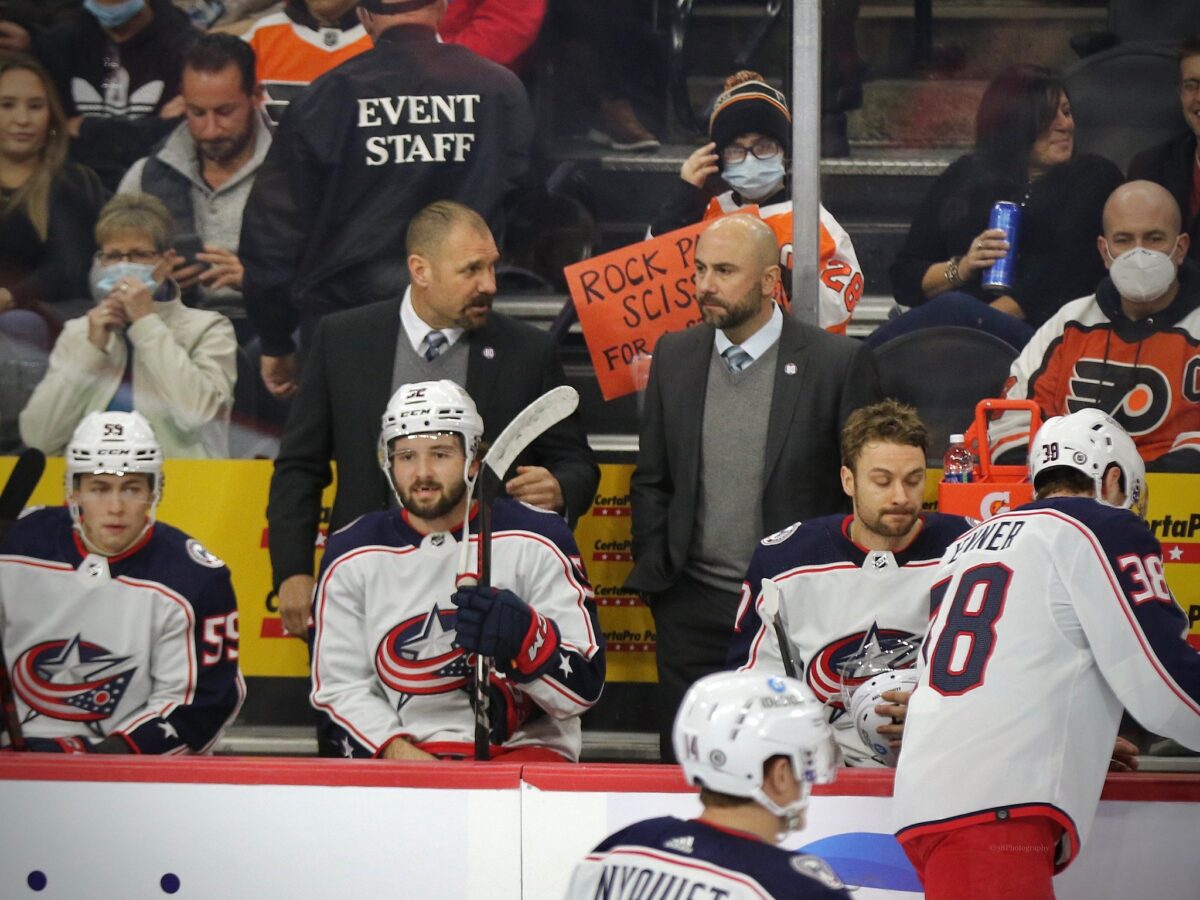 He has an abundance of head coaching experience at other levels. Vincent was quite successful particularly at the junior level. He spent 11 seasons as the bench boss in the Quebec Major Junior Hockey League (QMJHL), with a record over .500 in all but the first. He made the playoffs every year, won at least one round in eight years, and made the conference finals twice.
Then he moved to the professional leagues, first as an assistant coach in the NHL with the Winnipeg Jets. Vincent was then promoted to head coach with their American Hockey League (AHL) affiliate, Manitoba Moose. His time with the Moose was not incredibly successful overall, but in 2017-18 he helped push them to the second round of the playoffs. His work that year gained acknowledgment as he was given the Louis AR Pieri Memorial Award as the AHL's coach of the year.
Vincent was a runner-up for the head coaching role when Larsen was hired. Kekalainen was so impressed with what he saw that he felt the need to bring him in an as associate coach. He says that Vincent will receive strong consideration this time around.
"We'll certainly talk to him again about what he would do as a head coach. What he would do differently. What kind of standard he would set and how he would go about it every single day. He's been a great addition to our group. He's an extremely hard working coach and a very good man. He's definitely going to get very serious consideration here."

Kekalainen on Pascal Vincent's chance at the head coach position in an interview from April 19, 2023
This would be Vincent's first crack at an NHL head coaching gig and he's already in their organization, which makes me think his hiring would be less likely. Hiring him would be the exact same decision as when they hired Larsen and thus, more of the same. Based on Kekalainen's "we need a change" attitude, I would assume they land on someone outside the organization to fill the role for the next few years.
The New Kid on the Block – Spencer Carbery
There is always a coach hired every offseason that the casual fan has never heard of. While fans might not know the name Spencer Carbery, it's certainly well known in NHL circles.
At 41 years old, he's young by coaching standards and ready for his big break. Carbery has been honing his craft since his playing career ended. He shifted from player to assistant coach and then head coach of the ECHL South Carolina Stingrays. He was their bench boss for five seasons, leading the Stingrays to the finals and the conference finals in his last two years. In 2013-14, he was named the ECHL coach of the year.
Related: Blue Jackets Say Coaching Change Was Absolutely Necessary
---
Latest News & Highlights
---
From there he went on to spend three seasons in the AHL with the Hershey Bears, over which time he went 104-50-17, which is a .658 points percentage. In 2020-21, he was named coach of the year after leading them to a league best 24-7-2 record. Unfortunately, the Bears were excluded from the playoffs that year because of the pandemic, so we didn't get a chance to see how far he could have pushed them.
And from there he made his way to his current home with the Toronto Maple Leafs. He's been serving as an assistant coach on Sheldon Keefe's staff for the last two seasons. He's taken their middle-of-the-pack power play and made it the best in the league in 2021-22 (27.3 percent) and the second best this year (26.0 percent). The way he's conducted himself has gained a lot of attention across the league.
The Tampa Bay Lightning started their dynasty hiring a rookie head coach in Jon Cooper. The Colorado Avalanche have done the same with Jared Bednar. While this would be his first crack at an NHL gig, based on his resume to this point and his name already being bandied around as a top candidate for NHL jobs, this could be a guy that the Blue Jackets take a chance on as a long-term option.
The Seasoned Veteran – Peter Laviolette
As the freshest name added to the head coaching pool, Peter Laviolette is one of the first that comes to mind for the Blue Jackets. As they look for change from the inexperienced Larsen, there are not many with more experience than he.
Starting as an NHL head coach over 20 years ago, Laviolette has coached the 11th most games in history. He has regular season success, with the eighth most wins in NHL history. He has playoff success, having made it to three Stanley Cup Finals with three different teams. That includes a championship with the Carolina Hurricanes in 2006 and runs with the Philadelphia Flyers and Nashville Predators.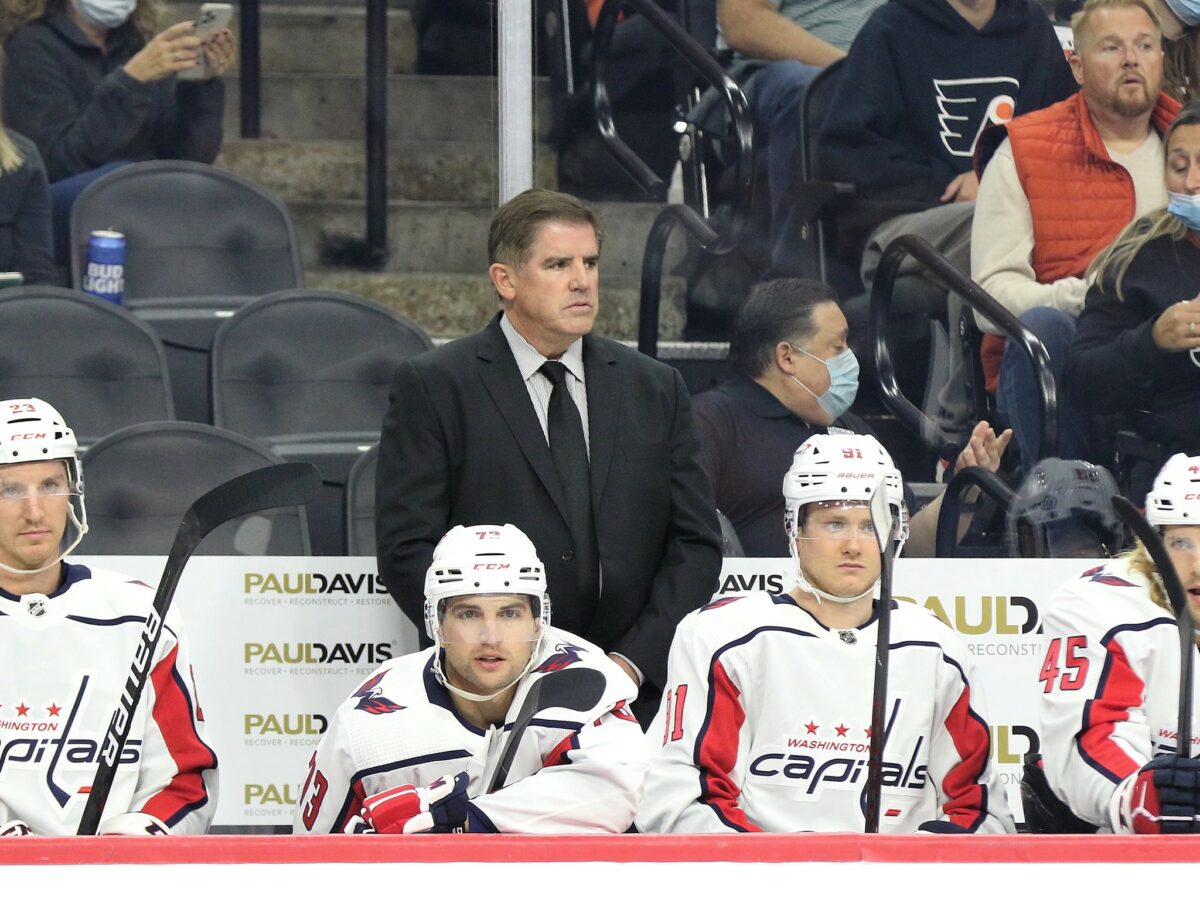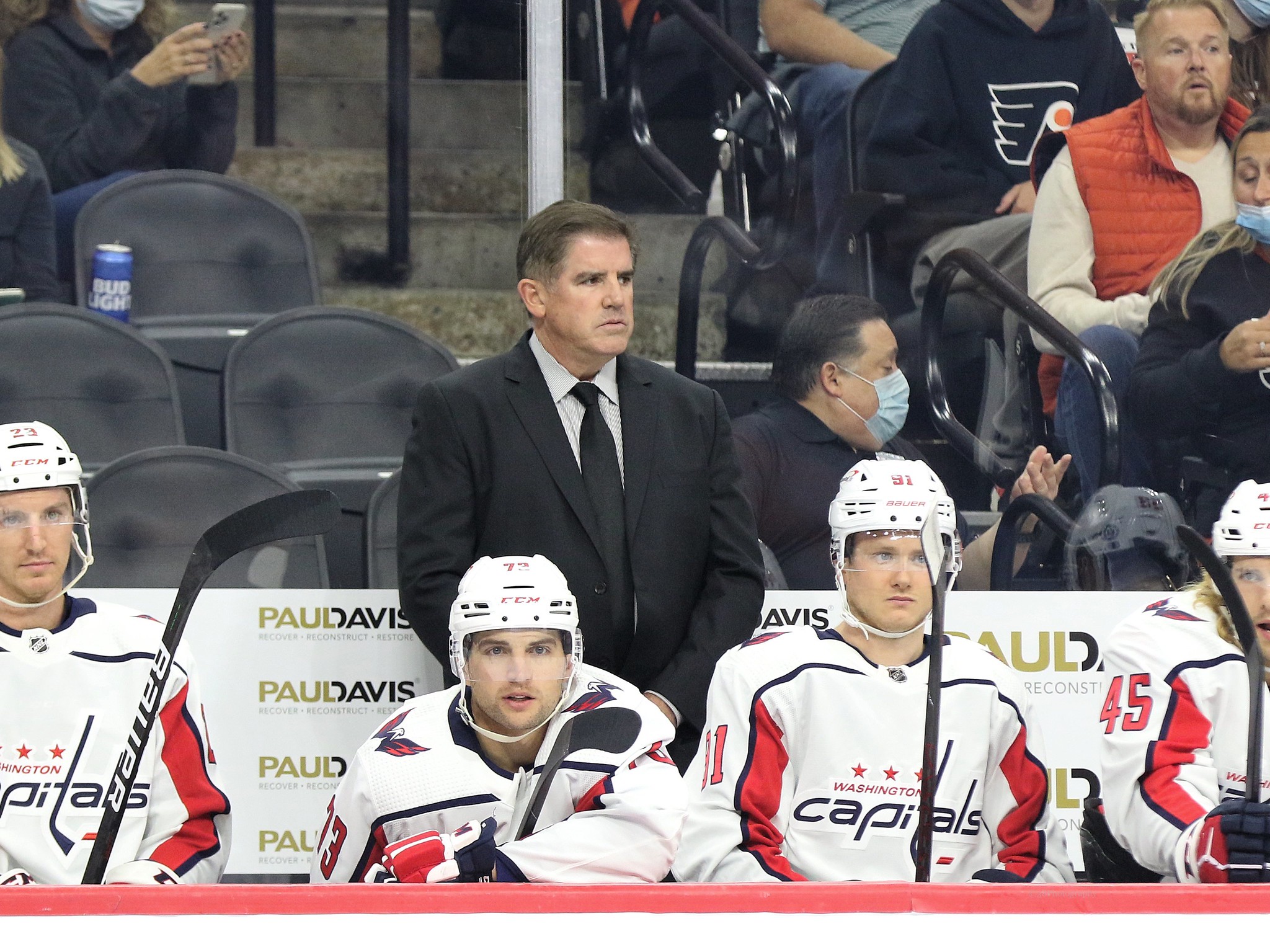 I'm not sure if Laviolette is the right fit for the Jackets. He's generally known as more of an offensive-minded coach, and the Blue Jackets need help becoming more defensively responsible. He's also coming off of three subpar seasons with the Washington Capitals, which could suggest something about his style of coaching wearing thin on the league. However, if they're looking for experience behind the bench, none have more than him. Well, none who don't require re-instatement from the NHL before being hired.
Regardless of who Kekalainen lands on for the head coaching role, he should at least wait until after the draft lottery to make the decision. If the team lands the first-overall pick, they'll have coaching candidates lining up to be the first coach to put Connor Bedard in their lineup at the NHL level.
---