Because of their loss to the Florida Panthers on Sunday, the Boston Bruins failed to win the Atlantic Division. They now have a harder start to the playoffs. Their opponent, the Toronto Maple Leafs, have had immense success against them this season and won three out of four meetings. This is mainly due to the fact that the Leafs have one of the strongest offenses in the NHL. The Bs simply could not handle them.
Yet, playoff hockey offers a fresh start and the Bruins will look to turn the tables. With a roster full of offensive talent and players like Rick Nash set to return, there is a lot to be optimistic about. There is also a lot of pressure on the Maple Leafs in this match-up. They will be looking to make up for their abysmal collapse against the Bs back in the 2013 playoffs. This, in a sense, has rekindled their intense Original Six rivalry.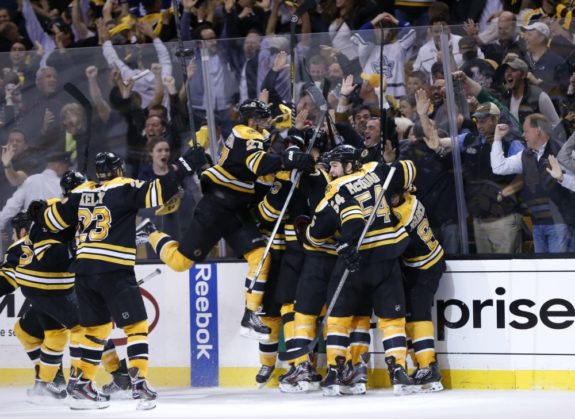 Because these two teams are so equally matched, Game 1 is extremely important. The Bruins, fortunately, have home ice advantage tonight but they will need to bring their best effort if they are to succeed. The Leafs' offensive power will be able to jump on the littlest of mistakes, so the Bruins' defensive game is key. This is what would ultimately help them win, not only tonight but, potentially the entire series. Yet, there are significant factors that the Bruins need to figure out. This starts with tonight's game.
Bruins' Third-Line
The most intriguing part of tonight's game is the Bruins' projected third line. With Nash's return to the top-six, they have decided to scratch rookie forward, Ryan Donato. This was particularly surprising because he has had a fair amount of success since joining the team and has been one of their most consistent scorers. Yet, when looking at their lineup, it is clear that there is a bit of hole down the middle. As a natural center, it would have made the most sense to put Donato at centre on the third-line.
However, the Bruins decided to give fourth-line winger Noel Acciari the position. Although Acciari has been a very reliable piece to the roster this season, his offensive skills are less than Donato's. That being said, it's puzzling for the team to decrease their scoring threats against an offensively dominant Maple Leafs club. To put it into perspective, Acciari had 11 points in 60 games this season while Donato had 9 in 12 games. That is a significant difference.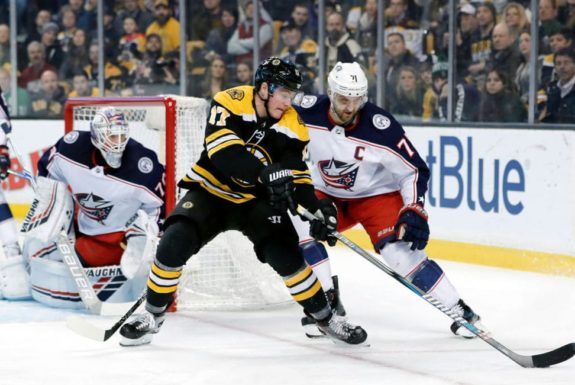 Although it may seem like a minor move, there are potential consequences. The Bruins are scratching one of their top scorers of the past few weeks. There is no question that Acciari deserves to be in the lineup but not at the expense of this healthy scratch. This team was most successful this season when their top players were healthy and providing scoring depth. With Riley Nash injured, it would have made sense to replace him with another scorer; not a role player.
Charlie McAvoy's Return to Form
At the beginning of March, Charlie McAvoy sprained his ACL and many thought he would miss some playoff time. He managed to recover fairly quickly and even played in the final four games of the season. The Bruins are extremely fortunate that they have arguably their best defenseman back for this tough series. Last season, he displayed his elite talent against the Ottawa Senators and left a fantastic first impression. He will need to be twice as good this round.
Since returning from his injury, however, he has hit a bit of rough patch. It's fair to assume that he is still adjusting such a significant injury but he will need to improve on his minus-6 rating from those four games and find the scoring sheet. Because he is such a dominant player, it is easy to believe that it is only a matter of time. Yet, he truly needs to find his game in Game 1.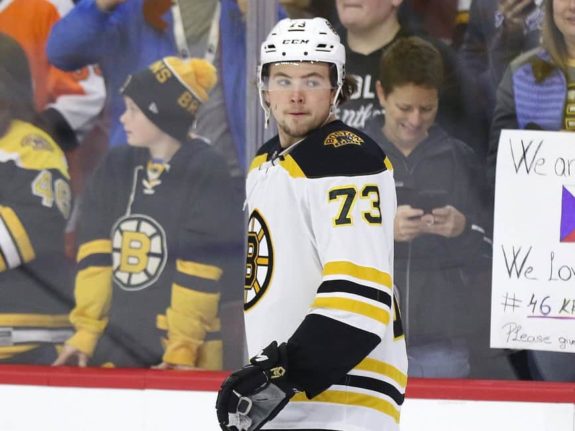 The Bruins are only as good as their defensive core right now, so they need McAvoy to be the elite player he has been all season. Captain Zdeno Chara will continue to assist him through his progression so it is inevitable.
Tuukka Rask's Redemption
There is no question that Tuukka Rask has received a lot of criticism for his past playoff performances, forever cemented by his horrendous goaltending in the last minute of the 2013 Stanley Cup Finals. The Bruins were so close to forcing a Game 7 against the Chicago Blackhawks before he let in two very soft goals at the end of the game. Since then, he has yet to lead the team past the second round.
The time for Rask to silence his critics is right now. He was once considered an elite NHL goalie but the past few seasons have changed that. He has seen his save percentage dip below his career average, as well as his goals-against average rise. Yet, this season was a positive one for the veteran. Without his stellar play, the Bruins would not have reached the 50-win mark. He truly showed signs of being his old self.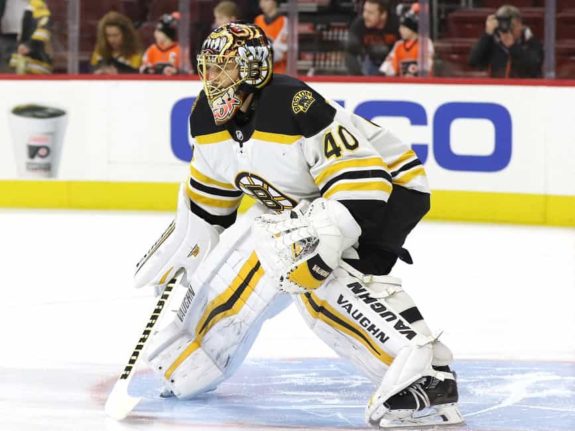 This playoff series could be the start of Rask redeeming himself. After struggling at times over the past few seasons, he can show that this regular season was not a fluke. Yet, against a strong team like the Maple Leafs, he will have quite the challenge. However, with this team ageing rapidly, the Bruins have to win now. That is why winning Game 1 is so valuable.