After 1,300-plus games, 600-plus points, a Norris Trophy, a Stanley Cup ring, and twelve years spent as team captain, one might think Zdeno Chara couldn't possibly be underrated. In the hockey world, the term is used most frequently when attempting to shed light on the importance of a depth player, or someone whose impact goes above and beyond what's expected from them at a young age. Seldom are Norris Trophy-winning, Hall of Famers included in that classification.
But this is Boston. It's a city recently beset by excellence, championships, and heightened expectations. And, if I may speak candidly, more than a hint of entitlement. Such is typically the cost of winning.
Knee-jerk reactions and hyperbole dominate the time that we live in, so perhaps it's unsurprising to see so many in Bruins Nation come to such drastic conclusions regarding Chara. That he should be traded, stripped of his captaincy, placed in a rocket and shot back to Slovakia…
Professional sports are a 'what have you done for me lately?' business. I don't blame fans or fellow writers for not dwelling on the innumerable ways Chara has helped (and even anchored) the franchise in the past. Maybe the past should shield "Z" from such casual vitriol, but by no means should it make him immune to criticism when warranted. After all, past success is not indicative of current worth.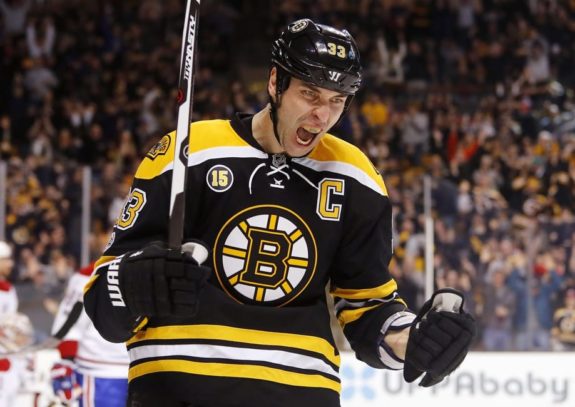 Boston's captain will be 41-years-old by season's end. There's no denying that he is no longer the player he once was. But this isn't an article about the player that he was. This is about the player that he is, and this version of Zdeno Chara is still incredibly useful, reliable, and integral to the team's success. It would be unwise to allow his past greatness to overshadow or minimize his current worth.
Chara's Role & Responsibilities
Gone are the days of Zdeno Chara's record-breaking slap shot serving as Boston's deadliest power play weapon. In fact, gone are the days of him seeing any power play time at all. With the emergence of Torey Krug and Charlie McAvoy, removing the captain from the power play altogether has been the easiest and most obvious way to trim the veteran's minutes.
The 20-year veteran still leads all Bruins in ice time, though, averaging over 23 minutes per contest. Moreover, his four-plus minutes of shorthanded ice time ranks fourth in the entire NHL. Astonishing for a 40-year-old.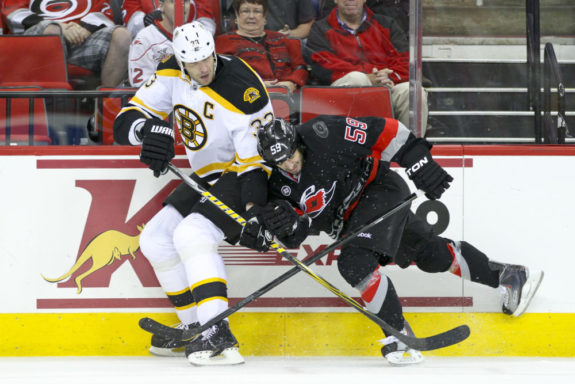 The Bruins currently have the league's third-best penalty kill, one season after having the league's best penalty kill. These are effective minutes Chara is playing with his team down a man. He isn't out there for nostalgia's sake – he's out there because he's still one of the best shut-down defensemen in the league, regardless of whether or not he's lost a step.
And, lest we forget, the man is still downright scary.
Underappreciated Excellence
Sterling work on the penalty kill and against the opposition's best at five-on-five isn't as flashy as massive point totals or exhilarating end-to-end rushes. Not everyone is Erik Karlsson. But overlooking Chara's defensive aptitude and massive workload because his point totals dip or because he's occasionally beaten to the outside by quicker players is amateur analysis. He was always susceptible to the outside rush if a speedy player has the time and space. This isn't a sign of decline, it's a mere inevitability when you're the tallest player in NHL history. Slighting his effectiveness because of this would be as foolish as making disparaging remarks about Johnny Gaudreau's game because he loses too many board battles.
At the core of being a defenseman, regardless of the era, is defending. When clinging to a one-goal lead late, one would be hard-pressed to find a better alternative.
Tutelage and Bloom Alongside Zdeno
Alongside Zdeno Chara, numerous Boston Bruins defenders have either learned the ropes of patrolling an NHL blue line or enjoyed the best seasons of their career.
Since Oct. 21, Bruins phenom Charlie McAvoy has had the pleasure of skating alongside "Z." A season that began with as many downs as ups for the 19-year-old has since stabilized considerably. Though the points were flowing before the union, so were the instances of McAvoy being caught flat-footed or out of position, leading to him taking five minor penalties over the team's first six games.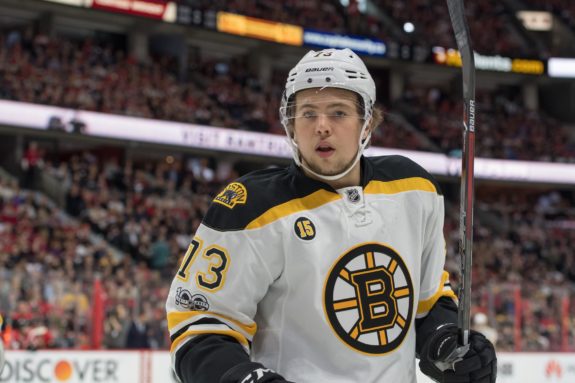 Since the union, we see a much more confident defender. The Boston University product has been throwing his body around as one might expect considering the six-foot-nine bodyguard to his left.
Last season, it was Brandon Carlo who was the recipient of Boston's "Chara Comfort Blanket." When separated last year, Carlo was exposed as being a typical 20-year-old rookie. When together, it was easy to forget just how young Carlo was (and still is).
Before Carlo, it was Dougie Hamilton. Before this string of young studs serving alongside the Slovak, it was Johnny Boychuk, Dennis Seidenberg, and Dennis Wideman enjoying the best seasons of their careers as Chara's partner. Even Zach Trotman looked like an NHL defenseman alongside him.
Be it in the form of serving as an on-ice tutor or as a security blanket, Chara's influence on the Boston blue line has extended well beyond his own personal play for over a decade and continues to this day.
Chara's Cheaper…Newfound Affordability
With Chara's cap hit dipping to just $4 million, his price tag is no longer of any concern. He may no longer be a $7 million per year talent, but that's a threshold he'll never again cross.
To put his current salary into perspective, here's a brief list of just a few of the defensemen who make as much (if not more) than the Boston captain: Kris Russell, Kevin Bieksa, Brian Dumoulin, Dmitry Kulikov, Karl Alzner, Marc Methot, Andy Greene, Dmitry Orlov, Tyler Myers, and Tobias Enstrom.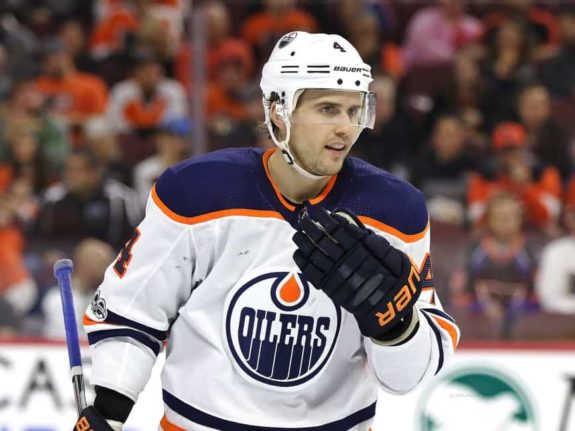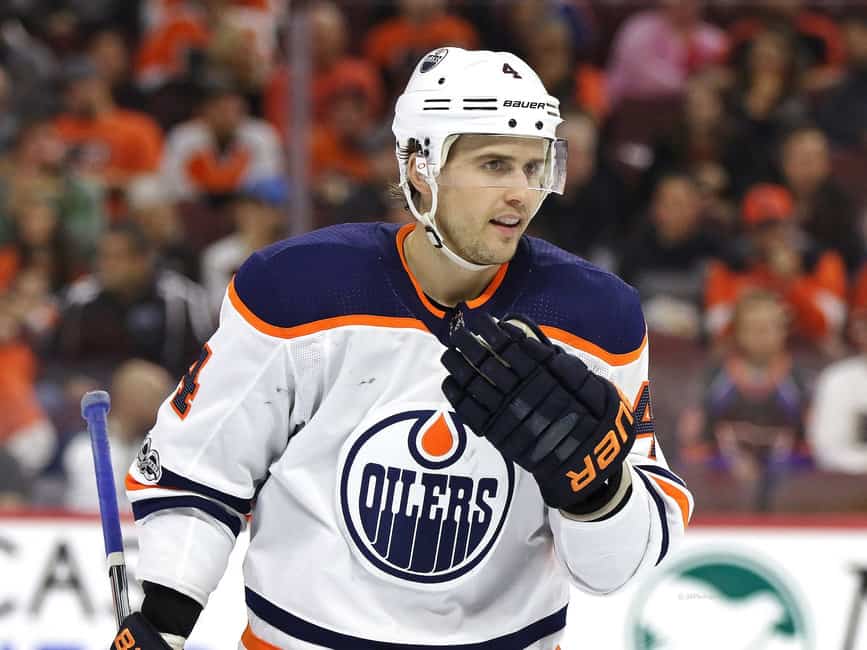 If you think for one second that the teams who employ the aforementioned rearguards wouldn't swap any of the players listed for Chara then you should look up the definition of "cognitive dissonance" and let me know if you like the picture of you that Merriam Webster used.
Four-million dollars, in this day and age, is a steal for a player possessing Chara's skill set. Considering that he wants to stay in Boston , won't ask for more than his current salary on his next deal (likely a one-year), and the lack of in-house options who figure to ascend to Chara's level by next season (with all due respect to Jeremy Lauzon and Jakub Zboril), the situation appears to be win-win for all parties.
Unless you'd rather the Bruins sign a Kris Russell-caliber player instead. Hey, that's your prerogative.
Production
For all the talk regarding his decline and his shift to a nearly-exclusive shut-down role, Chara's offensive production has actually been quite steady. His 37 and 29 points the past two seasons (respectively) placed him second amongst all Boston defenders. His five points through 14 games this season have him on pace for another 30-point campaign.
Chara's plus-8 rating tops the team, and don't give me that plus-minus being overrated jibber-jabber. Like most stats, it's imperfect. Sure. Frank Vatrano, for instance, has the best Fenwick and second-best Corsi ratings on the team – no statistic tells the whole story. However, the Bruins as a team have a negative goal-differential on the season (minus-2). When Chara is on the ice at five-on-five the Bruins are at plus-8. So, split hairs somewhere else; the proof is in the pudding.
Life Without The "Big Z"
Someday, the Boston Bruins will no longer have Zdeno Chara patrolling the blue line. When that day comes (and it is coming sooner rather than later), the team hopes that some combination of Jeremy Lauzon, Jakub Zboril, Ryan Lindgren and Urho Vaakanainen can fill the massive void left behind.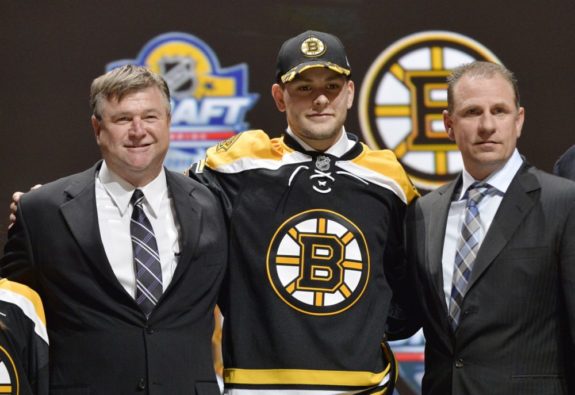 In the interim, try imagining this Bruins team, injuries or no injuries, without Chara. What would the pairings look like? Who would match up against Crosby, Ovechkin, Stamkos, and Matthews? There is currently no one on the roster, in the pipeline, on the trade market, or about to hit free agency who can replicate the impact that Zdeno Chara still has.
But if it's easier for you to label him as too old, by all means, join him at the gym.
Despite being New England's Son (hailing from the Great State of Connecticut), Joe currently resides in Los Angeles, California. One of his earliest memories is of the Bruins losing in the 1990 Stanley Cup Finals, setting up a lifetime of crushing disappointments. He feels genuine sadness for those without a passion to rival his unwavering love for the greatest game on earth.