The Montreal Canadiens have begun to turn around a disastrous start to the 2017 season. Indeed, fans who were gnashing their teeth just two weeks ago are smiling once again. On balance, there are reasons to imagine this team can make the playoffs. Indeed, the recent play of Charlie Lindgren and Brendan Gallagher has been sublime. In addition, the resurgence of Captain Max Pacioretty is right on schedule.
So, all is well, right?
There is another way to look at the start of the season. Perhaps it should be seen as highlighting some persistent problems with the Canadiens as an organization. In an era of titles or transition, teams are either in the hunt for the Cup or in the process of remaking their team. While the Canadiens may yet make the playoffs, they aren't winning a Cup. Instead, they may do just well enough to keep themselves out of a top-five pick in the draft. Does anyone think this is a team on the cusp? If not, it is time to rebuild the organization and rethink the team. While fans won't like it, a recent model worth exploring is the Toronto Maple Leafs.
Assumptions and Acknowledgments
Several assumptions inform this piece. The first is that team success requires embracing a vision and developing an identity. Most importantly, it means committing to evaluating the execution of both. In addition, I assume that Canadiens fans, when brought into a constructive conversation, can be active partners in the process.
Likewise, longer-term success requires short-term pain. A secretive plan or transactional approach to player development can no longer guide this team. Moreover, if you can't articulate what you are trying to do, you probably can't do it consistently. Equally, to learn from the inevitable mistakes that arise in hockey and life, you need to outline a plan and acknowledge when things go wrong.
Reimagining the Montreal Canadiens
With that in mind, let's engage in a thought experiment. What if we put to one side the short-term economic consequences? Perhaps we can ignore the intricacies of language politics? We could reject the need to try and manage the current roster and contractual realities. If we were to reimagine the Montreal Canadiens, how might we proceed?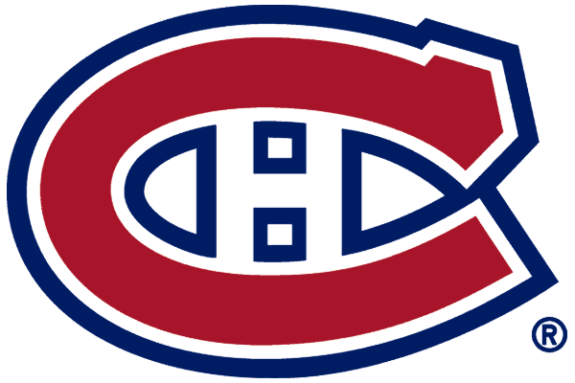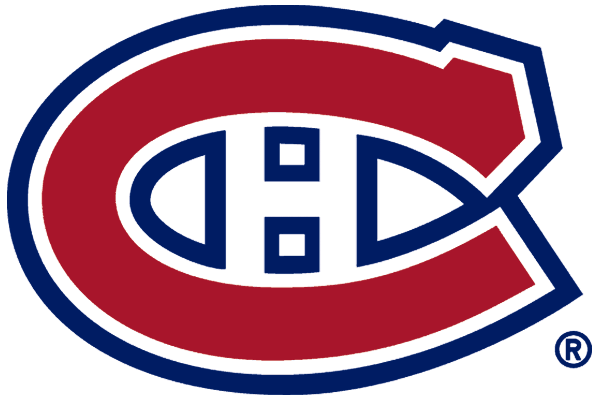 Vision and Mission
The first step would be to define a vision and mission for the Montreal Canadiens. As a first step, management must abandon the idea that teams are built from the goaltender out. A new vision would focus on what works in the NHL to compete in the playoffs. It means prioritizing goal-scoring. Rule changes over the past few years suggest a renewed focus on maximizing offensive opportunities. This trend is likely to continue.
Furthermore, defensive systems and approaches must take a back seat to an offensive mindset. This requires investing in the center position up and down the lineup. A rebuild would prioritize fast, puck-moving defenseman who will make smart decisions with the puck. In sum: defensemen must be able to advance the play. Rather than starting at goal and working out, Montreal should start at center and work backward. Ultimately, this means investing in good, but perhaps not great goaltending.
Immediate consequences
An essential piece of a reimagined vision and mission is to embrace the idea of a learning organization. This means transparency and accountability at all levels. It means committing to articulating a vision and dedicating time to evaluating the implementation. It also means integrating lessons learned going forward. Finally, it requires a willingness to make mistakes. This is perhaps the most difficult challenge. Truly committing to a developing a learning organization means making space for players to learn. This starts with the owner.
Hockey Operations
First, Geoff Molson must hire a director of hockey operations (DHO). The director would chair a board comprised of ownership, the director of scouting, the director of player development, representatives from the players, and other stakeholders. The board would hire a general manager. A key priority in this selection is ensuring they were committed to building a team consistent with the vision as set out.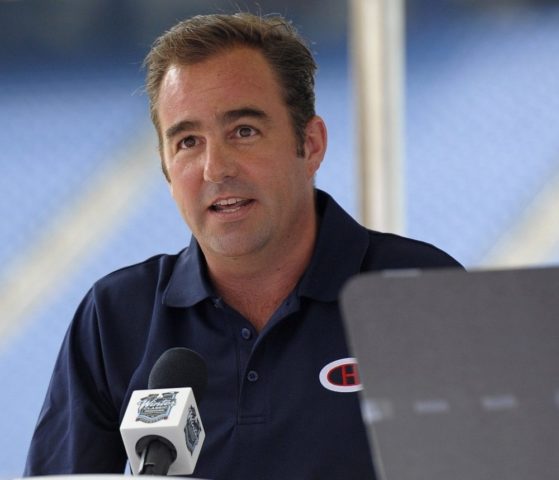 The director of hockey operations and general manager would need to define and set out clear expectations, roles, and responsibilities. Essentially, the general manager would have carte blanche to implement the vision. Contracts, trades, or other major decisions not explicitly connected to the agreed vision would need approval by the DHO. The main job of the DHO would be to regularly assess how well the GM was executing the agreed-upon vision, and report to the board the results of this evaluation.
Immediate consequences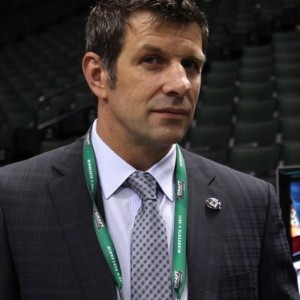 One outcome would be that Marc Bergevin would likely be fired. A new general manager would be hired. An assistant general manager would be required to speak French if the best candidate for the job did not. The new GM would bring in their own group of coaches and other personnel, not unlike Brendan Shanahan in Toronto. The vision and mission would guide all hires going forward.
New Talent Identification
The GM would hire a director of scouting. The director would hire a head scout who would recommend other scouts to identify new talent in North America and Europe. A specific focus would be on the QMJHL and OHL. Montreal would identify talented French-Canadian players early. Another regional focus would be in Sweden and Finland. The existing relationship between Frolunda and the Montreal Canadiens would be extended. This would involve ensuring consultants to the team were embedded at Frolunda, a team with a proven record of developing talent.
The director would also be responsible for identifying and recommending new hires based on teams with a proven track record of scouting talent. This would mean recruiting and attracting scouts from around the NHL and the world. Their remit? Centers and mobile defense, first. Goal scoring wingers would be next, and goalies last.
Immediate Consequences
A review of existing personnel and their scouting performance. Many existing scouts would have their contracts terminated. The organization would make a deliberate investment in hiring scouts with a proven track record identifying talent across the league. The cost would not be a barrier to hiring the best and brightest.
Player Development
The GM would hire a director of player development. They would develop personal training plans for each player in the organization. In addition, a specific focus would be on supporting newly drafted players. Drafted players with strong individualistic characteristics would be sent to the Laval Rocket to be molded based on the Canadiens team concept. Players with a strong team mentality would be sent to Frolunda to develop their personalized brand as players. As a result, this approach would ensure well-rounded team players that can retain their individualized strengths. Ideally, drafted players would start in the ECHL, then play overseas for a year in Frolunda. Finally, they would play one year in the AHL, before suiting up with the Canadiens. This approach was explored recently by Patrik Bexell who considered how NHL teams might benefit from more formal arrangements with teams in Sweden.
Related: Player Development at Frolunda
The long-term development of players would be preferred over short-term needs in Montreal. This means the Rocket would become the highest level of the Canadiens' academy system, based on the approach taken by European football clubs. Throughout the academy, players would learn the Canadiens playbook, experiment with newer approaches, and focus on learning first, and winning the Calder Cup second. Such an approach runs counter to the established North American system. As such, fans would need to be explicitly involved in this renegotiation of the relationship between Laval and Montreal. Fans should be encouraged to view this system not only as a way to see future Canadiens play – they would get a front row seat for the sorts of strategies and tactics that are likely to be used by the big club.
Immediate Consequences
Better alignment between Laval and Montreal would require a comprehensive player development program that could be applied organization-wide. In addition, research on the Frolunda program would result in specific suggestions to guide the development of this program.
Coaching
The coach of the Montreal Canadiens must embrace the mission of the organization. This means defensive coaches and defensive systems would be seen as outdated.
Related: Claude Julien's Defensive Approach
Instead, the Canadiens would embrace youth and creativity first, experience second, and language a distant third. The coach would focus on regularly engaging his counterparts in Laval. First of all, the coach must embrace an inclusive approach to player development, as outlined above. Coaches would not be permitted to punish players by placing them on the fourth line. Treating professionals like petulant children would be banned organization-wide. Importantly, the Canadiens would hire sports psychologists focused on understanding millennials and emergent expectations of engagement.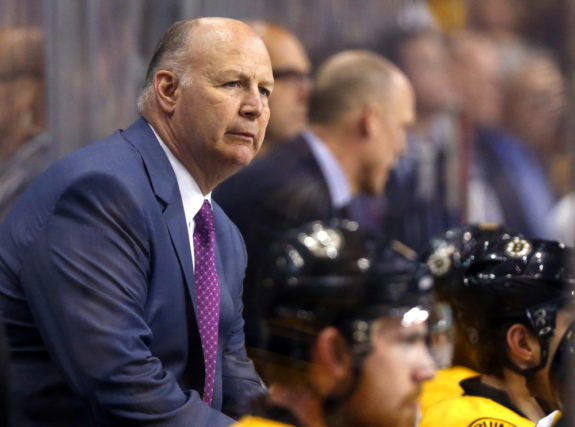 Immediate Consequences
Claude Julien and J.J. Daigneault would have their contracts terminated. Others might also lose their jobs. The GM would hire a coach that can embrace youth and creativity first and experience second. Linguistic considerations would be a distant third. If the best candidate for the job did not speak French, an Assistant Coach would be required to speak French.
Asset Management
To this point in the reimagining, Marc Bergevin, Claude Julien, some assistant coaches, and many scouts have likely lost their jobs. While fans would have been asked to accept that the team is going through a re-organization, fan favorite on-ice talent has been spared. This couldn't continue. The sort of reimagining required is to succeed demands changes in asset management.
Immediate Consequences: Goaltending
This will be painful for fans. However, Montreal should trade Carey Price for an established number one center. Al Montoya and Charlie Lindgren will share goaltending duties in the short term. Zach Fucale and Michael McNiven would be given some games as well. Lindgren would be groomed to take the number one goalie spot over the next two years. There would be no promises. With depth at this position, one or more goalies can be given the time to emerge.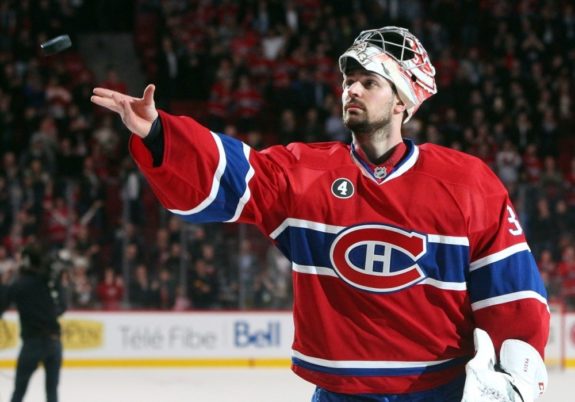 Immediate Consequences: Defense
Without delay, Montreal should look to trade either Shea Weber or Karl Alzner. The goal must be to acquire younger, faster and more mobile defenseman. Only one could stay (likely Weber). In addition with Juulsen and Mete emerging, trading players like Jordie Benn or Jeff Petry is a priority. Gone from any trade discussion would be references to grit, character, or shut down defensemen. The name of the game is speed, offensive upside, and great passing. This starts with the draft and continues through player development.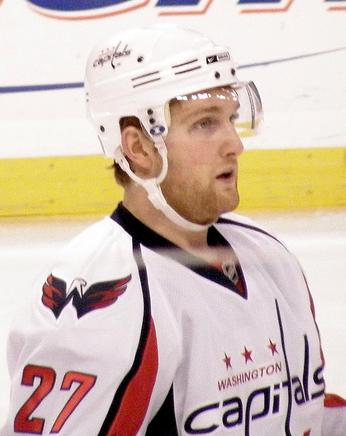 Immediate Consequences: Wing
With depth at wing, players like Shaw and Mitchell would also be expendable. Montreal should only retain players with the potential to consistently score more than 15 goals per season. Galchenyuk should play center unless new management and coaching staff determine he simply cannot. Rejecting the defense-first approach may mean more patience for elite scorers at center. He should be traded if his future is as a winger on this team. He must bring a top left-handed defenseman in return.
Related: Trading Galchenyuk Would Be a Mistake
Immediate Consequences: Center
Ultimately, the goal of this re-imagining is to solve the Canadiens' decade-long problem of a lack of depth at center ice. Ideally, trading Price nets the Habs a number-one center. This makes either Drouin or Galchenyuk the number-two center. Danault is another center who may move up the lineup as needed. In contrast, Michael McCarron and Jacob de la Rose could be expendable as part of a package for a defenseman. Finally, Montreal should not resign Tomas Plekanec. The Habs should favor younger players for the fourth-line center position. Consistent with the Canadiens as a learning organization,  younger players from Laval must have a chance to play center. These players can gain valuable experience and begin the transition from the AHL to NHL.
Reimagining and Realities
However, reimagining the Montreal Canadiens in this way is not without peril. Indeed, trading Price will result in an outcry throughout Habs-land. In addition, Molson should prepare himself for criticism. Firing both his GM and head coach will result in serious side eye from other organizations. Finally, the media in Montreal will have a field day. Some francophones will feel slighted if their Habs hire a new GM and head coach that are not fluent French speakers.
Unfortunately, fans may stay away for the first year. Mr. Molson will sell less beer. The Bell Center will be even emptier than it was in some games this season. Ownership and the Board will have to steel themselves for thought pieces like this one, irate talk radio hosts, and economic hardship. They will have to accept that this sort of reimaging may not be successful.
An Alternate Reality
The sort of confidence needed to undertake a rebuild requires long-term thinking. While some fans can see the writing on the wall, there is nothing like a consensus. Indeed, most fans just want to see their team win enough games to compete in the playoffs. In reality, in a hockey-crazed city like Montreal, you can coast for a while. There are enough fans that can convince themselves that this team is better than they are.
However, if your team is not contending for a Cup, you should be transitioning toward building one that can. In sum, a rebuild must be based on reimagining this team. It requires a willingness to learn from your mistakes. This isn't a pipe dream. It is a plan that can be realized over several seasons. It requires leadership. Unfortunately, that simply can't happen in Montreal just yet. However, the time may be coming. To paraphrase Winston Churchill – "You can always count on the Canadiens to do the right thing…after they've tried everything else."