In a piece likely to amplify the very things he despises, Jack Todd in the Montreal Gazette takes on the rise of Habs "hate fans." Todd calls the quality of debate in Habs nation ugly. He writes:
The debate as it is framed today is unpleasant. It's pointless. Above all, it's irrational. It detracts considerably from the entire experience of following or covering the Canadiens.
Todd blames the rise of the "Hate Fan" rise of social media and "fly-by-night websites." The result is fans who are "riled up and furious, venting his or her spleen at everything connected with the team."
Unpacking Todd's Critique
Let's unpack this column a bit, shall we?
First of all, let's all agree there is a breed of fan, who loves the Habs so much they are like the late and beloved Chris Farley describing himself trying to make a sale in Tommy Boy.
The benefits of social media aside, a feature of Facebook, Twitter, and the like is instant access and punditry by a large group. There is no doubt some hold opinions about the Canadiens that let's say are under-informed. While I am tempted to say, "Welcome to Montreal, Mr. Todd," the guy has been around. He knows what some fans are like. He just doesn't like some of them.
Blaming Fan Sites
The rise of fan sites also comes in for a rather pointed critique. As I have suggested, the rise of fans sites and the democratization of commentary has shaped the NHL and led to the rise of hockey analytics in front offices around the league. Whatever you think of advanced stats – and the folly of Corsi – debating its value in the NHL has been a good thing overall.
Stats will get better, and teams will make better use of them. This would never happen without sites devoted to younger fans analyzing team and player performance and sharing their work online. Today, the advanced statistical movement is firmly established in many front offices around the NHL. This is in part due to what Todd calls: "fly-by-night websites that pretend to cover the team, usually with a team of illiterate, unpaid writers." Ouch.
Calling all critics of the team "hate fans" suggests there are no valid criticisms of the team. While Todd seems oddly loyal to Marc Bergevin (Bergy to his pals), surely there is room for those who disagree about the state of the team. Does Todd really think that fans have no reason to be frustrated?
In Defense of Frustrated Fans
There are numerous reasons to be frustrated with Marc Bergevin's tenure as Habs GM. Let's focus on a few recent issues.
PK All Day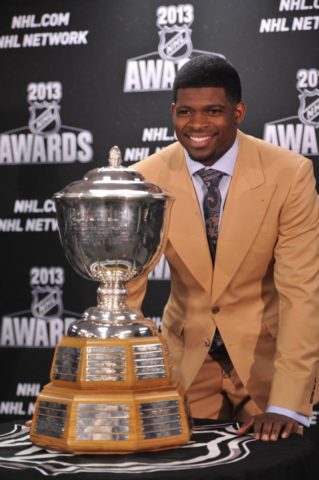 The first is the trade. No not Drouin, although plenty of fans still have mixed feelings about giving up a blue chip defensive prospect in Sergachev. The trade for most fans is still the one that sent PK Subban to Nashville. When (not if) Bergevin is fired as GM every single piece published the next morning will mention Subban. Every single one. More than a year later, the mere mention of this trade is enough to get fans fired up all over again. There have never been as many new Nashville fans in Montreal and some fans will never forgive Bergevin.
Blueline Blues
A second recent reason for Habs to be frustrated is the non-signing of Markov and Radulov this summer. Some fans will in time view the non-signing of Radulov as a good thing, but the Habs need Markov, or someone like him, on the blue line. Some think there is still time to bring Markov home to Montreal. Whether this long shot pans out or not, it seems very strange for Bergevin to bring in a defensive-minded coach like Julien, and not ensure he has the talent on the blue line to employ his system. To do so while holding back 8 million in cap space to start the season seems unfathomable.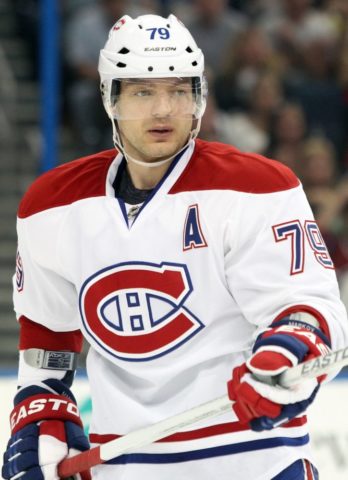 There are both hockey reason and non-hockey reasons to be frustrated here. Markov contributed offensively, had a great first pass, and quarterbacked the power play. He also has been a long-term Hab who took less money than he could have earned elsewhere, and wanted to end his career in Montreal. Signing Markov for one more year was the right thing to do. Bergevin didn't do it.
What's the Plan?
The third reason and the one that gets my goat is that I have no idea what the plan is in Montreal. When specifically and explicitly asked by Tony Marinaro what the plan was this year, Bergevin said: "to make the playoffs." That is not a plan. It is a goal, an objective. A plan is how to execute to achieve the goal. Since fans don't know what the plan is, they make one up themselves.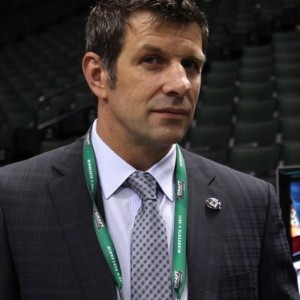 I would say the plan starts with Carey Price. The plan is to shift the defense to a zone system, establish solid defensive partnerships, and ensure shots come from expected places on the ice. On offense, the plan is to spread the scoring over 4 lines, to try and make the most out of matchups on the fly, and to ensure the power play is unpredictable and potent. But I'm just guessing because Bergevin won't tell us.
Maybe Bergevin thinks if he doesn't tell fans the strategy, they can't get mad when if it doesn't work out. I would argue the opposite. When you love and breathe the bleu, blanc, et rouge, you want to know the team is being managed by someone who has a plan.
Transparency
While keeping his plans under wraps is one thing, the lack of transparency extends to other parts of this GM's job. He rarely makes himself available to reporters, and when he does, he dissembles. Two years ago, the word on Price was that he suffered a minor knee injury in November. Fans may recall, Price was done for the season. This year, David Schlemko, brought in to stabilize the Habs defense, has a hand injury. No details have been forthcoming. As Conor McKenna recently asked, what possible reason is there for keeping folks in the dark about the status of David Schlemko? Fans have trouble trusting Marc Bergevin. Does he bear any responsibility for that?
No, We Can't All Just Get Along
Coming off a 9-2 victory, the timing of this piece is ideal. After going 0-6, fans were getting the pitchforks ready, preseason or not.  With two wins over the weekend and the first game of the season coming up this week, fans are calmer. They probably aren't ready to be insulted by someone whose job depends upon their fandom.
One can agree with Todd that in a hockey-crazed market like Montreal, the line between fan and fanatic can get easily blurred. I don't envy the nastiness in his Twitter mentions. But, as he must know, this is what drives ever-increasing ticket and concession prices. It what makes Montreal a special place when October rolls around. Fandom means loving your team and letting people know when you don't think they have reached their potential. You don't have to be either with the Habs or against them. You don't have to agree with every decision the team makes. Finally, you don't need decades of pedigree to have an opinion or want to share it.
Not all Bergevin critics are haters, and not all unpaid hockey writers are illiterate.
Criminologist by training. Hab fan for life. Aspiring Beer League hockey star.