Montreal Canadiens fans have lots to be concerned about. Carey Price is off to the worst start in his career. He is 1-5-1 with a .881 save percentage (SV%) and a 3.95 goals-against average (GAA). The Habs' defense is lost in a defensive system they have not adjusted to. They appear out of place and all over the ice. Moreover, the entire team is struggling to score.  With just 12 goals for and 33 goals against, the team is a mind-blowing minus-86. Things are bad.
When things get bad, people start looking for someone to blame. For a while last week, that person was captain Max Pacioretty. In what has been called a "soul exposing confessional" to Arpon Basu in The Athletic (10/20/17), Pacioretty outlined in devastating detail the complications of trying to lead a team when he himself has been struggling. As most fans know, Pacioretty has only scored eight goals in the last 37 games. Worse, he has only lit the lamp once in his last 17 games, if you include the playoffs.
Related: Yes, Habs Fans, It Is Time to Panic
Stop Blaming Max
Pacioretty is not the problem. I say this as someone who is not a huge fan of his and as someone who had a lot of problems with how he came to acquire the captaincy. Sure, he is not an ideal leader on the ice. Despite his size, Pacioretty is not a physical power forward. He doesn't plant himself in front of the net, and he rarely comes to the defense of smaller teammates. He is a streaky scorer.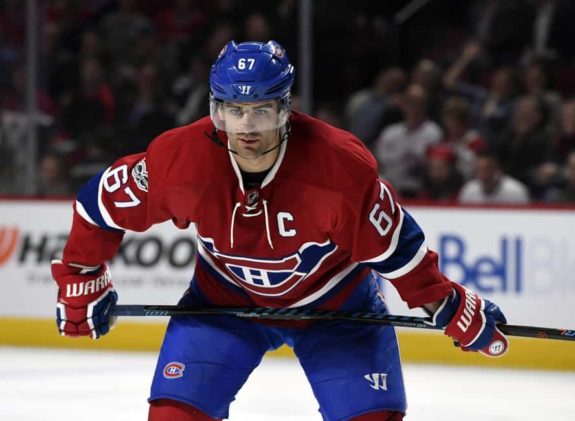 In the end, he is who he is. Leadership is not about a bit of extra fabric on a sweater. Being named captain does not mean you can overcome Marc Bergevin's disastrous offseason, a coach with a history of presiding over scoring-challenged teams, and a team which simply does not know who they are.
Disasterous Offseason
This offseason, Bergevin lost Radulov and Markov, doubled down on some slow and heavy defenseman, and traded for the Canadiens future number one center, without telling anyone that was his plan. Gone are last year's trade deadline acquisitions of Ott, Martinsen, and King. While the Habs have nearly 9 million in cap space, it hasn't been used to fill the serious holes in their lineup.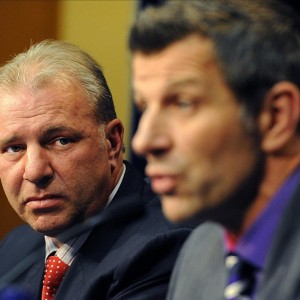 This is on Marc Bergevin. No one else. As Marc Dumont points out:
Pacioretty needs to help the Canadiens win and the team needs to give him the right tools in which to help them win. You won't get one without the other. You're up, Marc Bergevin.
The Habs are missing a puck-moving defenseman who can transition from defense to offense and get the puck to the forwards quickly. As Dumont points out, two-thirds of Pacioretty's goals over the last three years came from an offensively minded defenseman who set him up on a rush with a quick outlet pass. The only problem? None of these players play for the Habs anymore.
Coaching to Score in the NHL
Many fans were excited when Michel Therrien was fired and Claude Julien was hired. As some of us pointed out, Habs fans should be concerned that, when the Bruins fired Julien, the B's were among the worst in the league at creating offense. The inability to create offense is a problem Canadiens fans know all too well.
Last week, analysis from Nathan Ni about shot location provides a window in how an offense is created under Julien. This year, the Habs are shooting from the slot as opposed to the periphery under Therrien. While shots from the slot are statistically more likely to result in goals, this has not worked out so far for the Montreal Canadiens. If we are looking for people to blame in Habs-land, Julien should be under the magnifying glass. Not only is the defense is struggling to adapt to his system, but the counsel provided in the offensive zone isn't working so far either.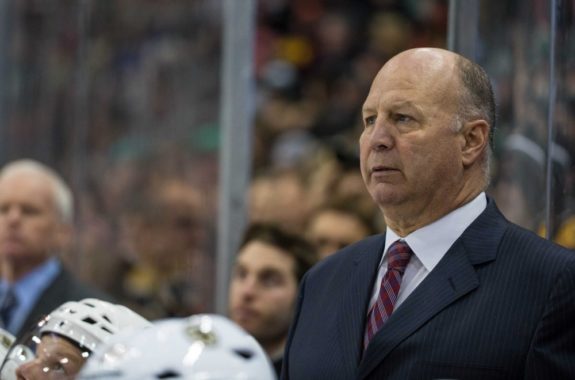 In the offensive zone, it appears Julien is asking his players to hold back until they are in the ideal position for an attempt from the slot. Instead of taking an "all of the above" approach to scoring, Habs forwards seem to be waiting for set plays to the slot. Are fans really expected to defer to Julien's desire to micromanage each and every shot? Maybe this is why the Habs look so tight out on the ice. Let the goal scorers, score. Let creative players be creative. Have I mentioned that the Bruins under Julien were among the worst in the league at creating offense?
On Ice Identity
In terms of identity, fans can be forgiven if they don't know who this team is. On the one hand, the Habs were supposed to be about speed. In the Therrien era, the team skewed towards the smaller side and Therrien was fond of saying that he wanted them to "play with pace."
The system focused on the chip and chase and relied on the stretch pass. The problem was that at various points in the season, Bergevin would trade for bigger players designed to throw their bodies around and be tough to play against. While this was in service of Therrien's desire to build a grinding team, it never really worked. Julien seems to favor a similar approach, but the makeup of the team makes it hard to see how that can work out. The forwards are small and get pushed around. The center ice position is still in flux.
Last Friday, Kevin Bieksa put a beating on Andrew Shaw with a bunch of gloved punches at the 8:40 mark of the third period. Bieksa received a double-minor for roughing and a 10-minute misconduct, in part because he was swinging at Shaw's head while Shaw wasn't looking.
While I have a complicated relationship with fighting in hockey, that this behavior went by unanswered by the Montreal Canadiens is shameful. They managed to give up on a teammate and crush the souls of fans who stayed up to watch them collapse in the third period. It is sad and unfortunately totally consistent with a team that doesn't know what it is and who they are.
Related: 5 Myths Surrounding the Canadiens Horrible Start
Where From Here?
So where from here? Some say the answer is to fire Marc Bergevin. However, it is not clear who would replace him given the complexity of language politics involved with hiring decisions within the Montreal Canadiens organizations. Others suggest that Geoff Molson should hire a Director of Hockey Operations to keep Bergevin on track. The problem is no one seems to know what track the Habs are currently on.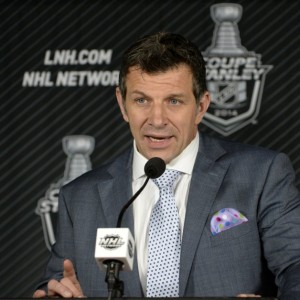 Half measures may not be enough. While few seem ready to contemplate it, it might be time for a wholesale shift within the organization. Fire Bergevin, fire Julien, sell off older assets and start again. Of course, a full rebuild would cost too much in beer sales at the Bell Centre to be viable. It might be time, however, to look at how other organizations have reinvented themselves. The problems in Montreal aren't going away.
With the acquisition of Jonathan Drouin, the promotion of Charles Hudon, and the debut of the Laval Rocket, perhaps it is time for the French identity of the Canadiens to re-emerge. This sort of investment on the ice might allow the best general manager and coaches, irrespective of their primary language, to be considered. The definition of insanity is to do the same thing over and over and expect a different result.
It is past time for a change.