The Boston Bruins are headed for their second consecutive postseason and sit in a position of strength with home ice guaranteed in the first round. However, entering the final weekend of the regular season, there's still uncertainty around who they will face in their first matchup of the 2018 NHL playoffs. The Bruins, with an extra game on Sunday against the Panthers due to a postponement, are still in a battle with the Tampa Bay Lightning for the top seed in the Eastern Conference, and there are still a few moving pieces in terms of which team ends up in the final wild-card spot.
The list of possible matchups comes down to four teams: Toronto, Philadelphia, New Jersey or Columbus. Here's a breakdown of how Boston has fared against each of these opponents so far, and what to expect from a possible first-round series. Bruins fans can take comfort from the bottom line, which is that there's nothing for their team to fear from any of their potential opponents in the first round.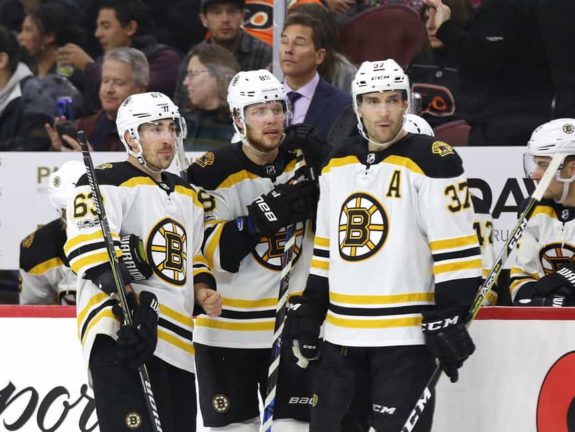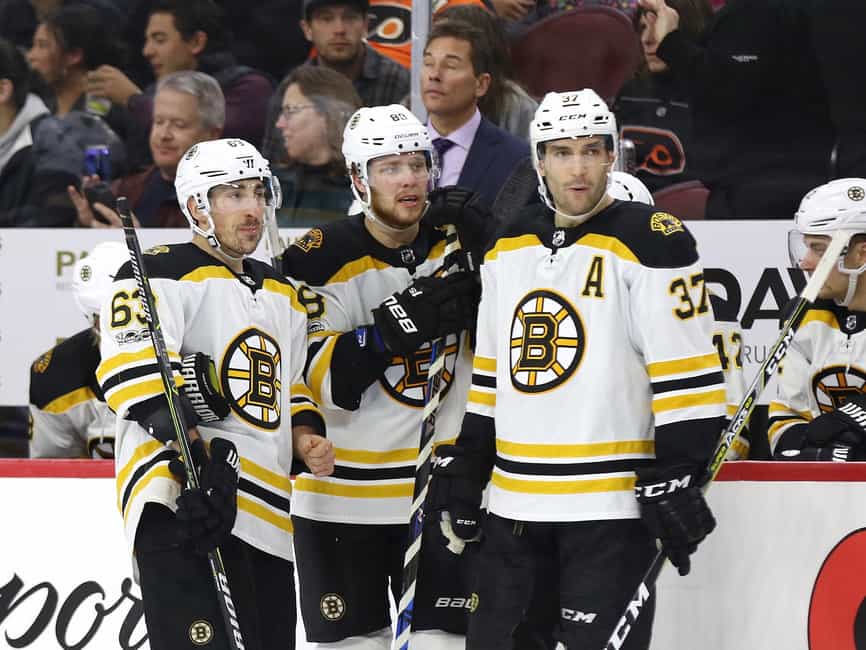 Related: Boston Bruins Are Comeback Kings
Toronto Maple Leafs
Pundits have long been salivating over a potential first-round matchup between Original Six rivals Toronto and Boston. The Bruins suffered losses on back-to-back nights in November before picking up a 4-1 victory in February, but the Leafs won 4-3 in their most recent clash on February 24.
Despite an unfavorable 2017-18 record against Toronto, there's no question that Boston would start a first-round series against their Canadian foes as heavy favorites. The young Leafs got a taste of the playoffs last spring when they competed well as a wild card against the top-seeded Capitals. Still, it's hard not to feel that a team that plays a run-and-gun style of game and relies upon a high-powered offense driven by one of the league's elite power-play units won't find it difficult against the defensively sound and more physical Bruins in the less-tightly refereed postseason.
Look for veteran Zdeno Chara to be tasked with suffocating offensive dynamo Auston Matthews. The Bruins are also one of the few teams that can line up three balanced two-way lines to match the Leafs' offensive depth.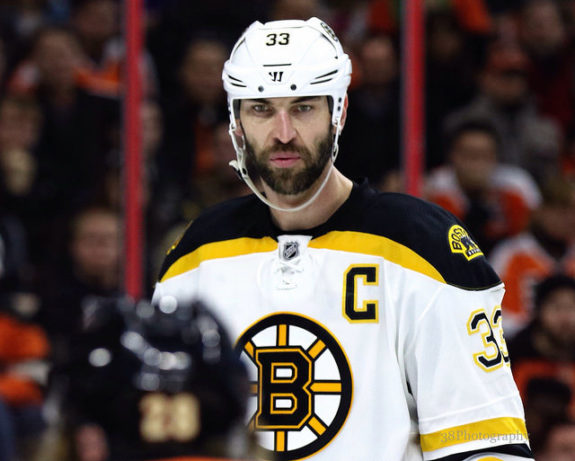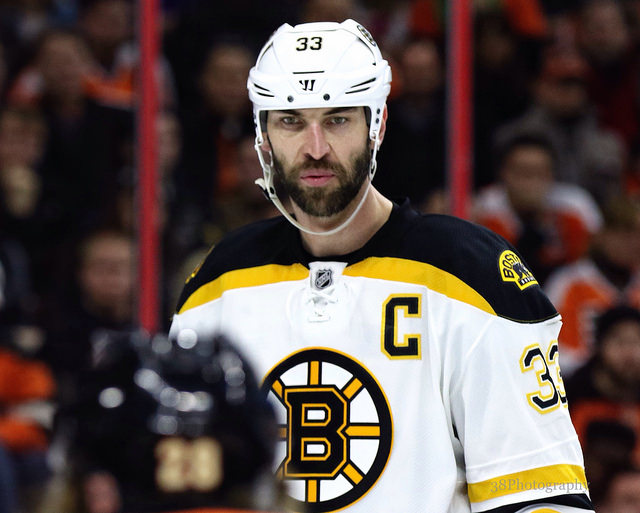 Moreover, the difference in offensive productivity isn't that pronounced, especially with Patrice Bergeron and David Krejci both healthy, and with the late-season additions of Rick Nash (health concerns aside for the moment), Ryan Donato, and Brian Gionta. This is now the sixth-best offense in the league averaging 3.25 goals per game—the Leafs average 3.28—and it has been playing even better of late scoring 3.37 G/GP in 19 games since March 1.
Toronto goaltender Frederik Andersen will undoubtedly be tested if this does end up being a first-round series. He has already faced more shots (2,178) than any other goaltender so far this season, and he's played the third-most minutes. A more direct approach and an emphasis on throwing bodies and pucks at the net has been one of the biggest shifts in Boston's approach since Cassidy took over behind the bench late last year. The Bruins are second in the league this season with 231 unblocked shot attempts from close range. Finishing behind Tampa Bay could yet be a blessing in disguise for this team.
Related: Casual Fans Should Want a Bruins-Leafs Series
Philadelphia Flyers
It's not exactly the Broad Street Bullies versus the Big Bad Bruins anymore, but expect first-round matchup between these two foes to have a little extra spice. Boston won 3-0 when they first met on Dec. 2, but their two recent games are probably more indicative of the type of matchup that could be expected in the postseason.
Brad Marchand's tally with 22 seconds left on the clock earned the Bruins a 3-2 win on March 8 before the Flyers gained revenge through Claude Giroux's overtime winner on April 1. The latter of those two games was especially dramatic, with Bergeron scoring in the dying seconds to force the frantic extra period. Both franchises have played their best hockey since the calendar flipped to 2018.
With a crop of youngsters re-energizing a group of veteran mainstays in Philadelphia, there's a similarity in the makeup of these two rosters. They possess a serious offensive arsenal led by Claude Giroux (99 points), Jakub Voracek (84 points) and Sean Couturier (74 points), and they drive a lot of their offense through the transition game with some exciting young players on the backend, including Shayne Gostisbehere (64 points) and Ivan Provorov (40 points).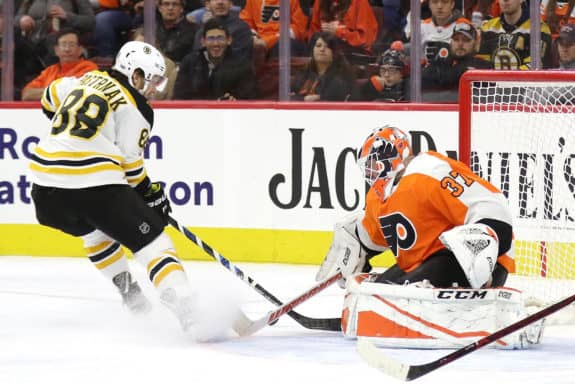 Boston's advantage over the Flyers is especially distinct across the game's fundamentals. While the Atlantic Division side owns the fourth-best mark with both the man advantage and shorthanded, Philadelphia's power play has been erratic at best, ranking 11th in the NHL at 20.5 percent, while the penalty kill is one of the worst at 75.7 percent.
The Bruins have a well-rested Tuukka Rask in net, while Philadelphia is likely to start with Brian Elliott, who has just returned after missing two months following core muscle surgery. Possessing a .908 save percentage and 2.73 goals-against average (GAA) in 42 games, Elliott was hardly setting the world alight before suffering his injury. In 41 career postseason games, the 32 year old owns a mediocre .908 and 2.60 stat line. Overall, Elliott's team ranks just 17th in the league, conceding 2.91 goals against per game.
New Jersey Devils & Columbus Blue Jackets
Are you one of those Bruins fans who craves a less exciting first-round matchup? Neither the Devils nor the Blue Jackets are likely to spark the same level of intensity or the quality of storylines that series against the Flyers or Leafs would generate. Still, you can rest assured that Boston holds the edge against both.
New Jersey has a balanced, young and hungry roster. They're a little better than middle-of-the-road in just about every statistical category from offense to defense to special teams.
The Bruins swept the season series against the Devils and they have a significant advantage in terms of playoff experience. In the regular season, Boston's depth and physicality were deciding factors, and those factors will only be further ramped up in the postseason. Watch for Cassidy to deploy Chara as a shutdown factor on Taylor Hall. New Jersey's 26-year-old superstar leads the team by some distance with 39 goals and 93 points, nearly double the second-best totals on the roster in both categories.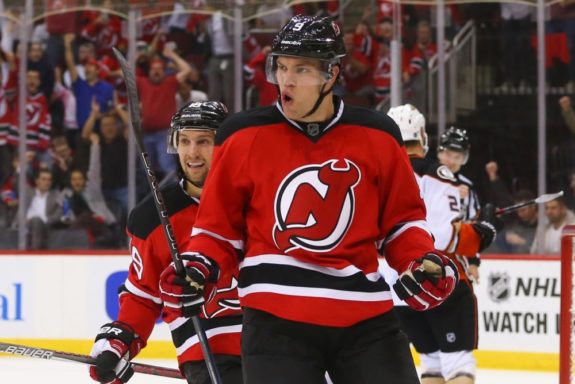 Beantown's most unlikely remaining potential first-round visitor is the Columbus Blue Jackets. John Tortorella's plucky roster might pose some matchup challenges for the Bruins playing four lines deep, with plenty of top end speed and aggressively on the forecheck. They also have Sergei Bobrovsky in net, who has enjoyed back-to-back high quality seasons.
Related: Blue Jackets Grew Up While Chasing Playoffs
However, they have the 24th-ranked power play, the 25th-ranked penalty kill, and they rank 26th in faceoff winning percentage. This would be a feisty and hard-nosed series, and Bobrovsky is more than capable of stealing a couple of games, but Boston has nothing to fear from this matchup, especially when starting with home-ice advantage.