The Boston Bruins have re-signed defender Matt Grzelcyk to a two-year contract worth $2.8 million, the team announced Friday. The deal will carry a $1.4 million in each of the two seasons and was first reported by Marisa Ingemi. The extension will keep Grzelcyk under contract through the 2019-20 season.
Bruins sign @Matt_Grzelcyk5 to a two-year contract worth an AAV of $1.4 million: https://t.co/VC6qjuepEm pic.twitter.com/4lEDnGpy2b

— Boston Bruins (@NHLBruins) June 15, 2018
A native of Charlestown, Massachusetts, Grzelcyk made his NHL debut in 2016-17 when he played in two games and failed to record a point. In his rookie season in 2017-18, however, Grzelcyk would breakout on the team's third-pairing and score three goals and 15 points in 61 games as a consistent presence on the team's special team units as well.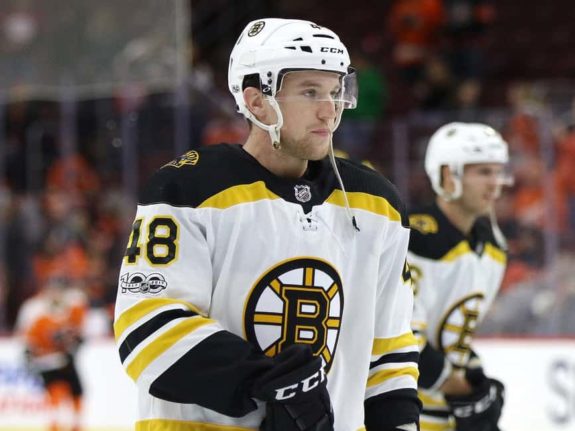 While Grzelcyk may be undersized at 5 foot 9 and 174 pounds, his tenacity and skillset blend perfectly with what the Bruins are looking for from their defenders. Though the offense that Grzelcyk was known for at Boston College and again in the AHL with the Providence Bruins was lacking at the NHL level, Grzelcyk's ability to make positive plays every single time he stepped on the ice cannot be overstated.
The deal is the perfect length and comes with the perfect dollar value for both sides as it's a sizable raise on Grzelcyk's $858,750 from the 2017-18 season. At the same time, the two-year term gives the Bruins an opportunity to see what they have in Grzelcyk and monitor how he develops from his rookie season to his sophomore season.
Grzelcyk's Contract is Beneficial for Bruins Future
This deal is also beneficial for the Bruins as it comes with a relatively inexpensive cap hit and should serve as one of their only major internal moves this offseason with Sean Kuraly likely to also be re-upped as a restricted free agent in the coming weeks. While the 2018 offseason won't be a tasking one for the team in terms of salary cap implications, the 2019 and 2020 offseasons could prove to be an extraordinarily difficult task for general manager Don Sweeney – one he'll have to start planning for now.
There are a few options that the Bruins general manager can go to potentially open cap space – some of which involve moving on from fan-favorites such as veteran forward David Backes, veteran defender Adam McQuaid and even listen to offers on David Krejci who has been a mainstay as the Bruins second-line center for nearly a decade.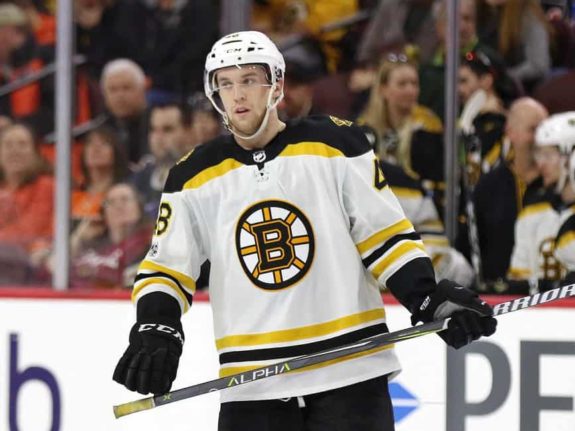 Regardless of how Sweeney handles the cap implications of rookies graduating to their second contracts, the contract given to Grzelcyk looks like a slam-dunk. Not only has Grzelcyk looked like the real-deal at the NHL level despite only playing in one season but he's also instantly become a fan-favorite due to his strong work ethic and willingness to learn with each passing shift.
Brandon Share-Cohen has covered the NHL and various professional sports for seven years. Working with The Hockey Writers, Brandon works extensively on covering the Boston Bruins in addition to his role as the News Team Lead.