The Arizona Coyotes have sent forward Max Domi to the Montreal Canadiens in exchange for Alex Galchenyuk. The deal was originally reported to be in the works by Elliotte Friedman late Friday night and was confirmed by the Arizona Coyotes and Canadiens shortly thereafter.
This trade comes after over a year of reports circling Alex Galchenyuk potentially being traded away from the Canadiens. In the end, the Canadiens recouped a young player (Domi is one year younger than Galchenyuk) and is the second time in as many years that the team traded for a restricted free agent (the Canadiens traded for Jonathan Drouin just one year ago).
Galchenyuk and Domi at a Glance
Though Galchenyuk is only a year older than Domi, he's already played in three more seasons than the latter, appearing in the postseason in four of those six seasons. The 24-year-old has scored 108 goals and 255 points in 418 games and though he's shown signs of excellence in his career, specifically in his third, fourth and sixth seasons in the NHL, his inconsistency and lack of correct usage by the Canadiens, be it on the wing or at center, has led to uncertainty about Galchenyuk's actual ceiling.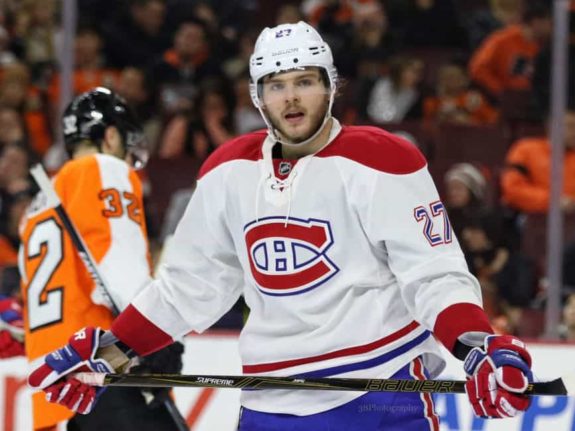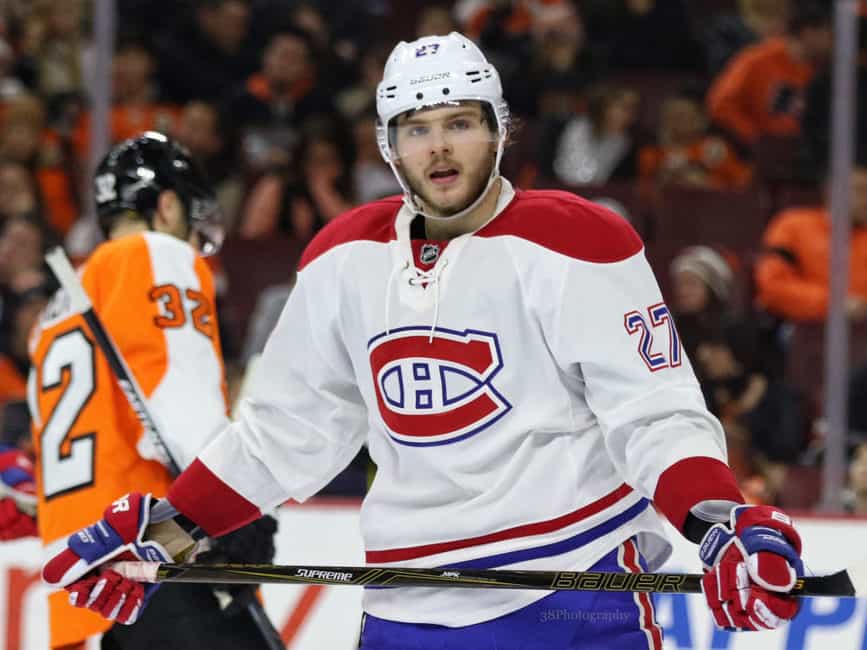 Domi, on the other hand, has consistently proven to be a solid forward who can contribute offensively and physically. While he may not be the same player that his father was, Domi's ability to add a physical presence to a team while maintaining his composure as a top-six forward has proven invaluable. He's scored 36 goals and 135 points in 222 games with his best season coming in his rookie year – a season that saw him score 18 goals and 52 points in 81 games.
In his career, Galchenyuk has scored 0.25 goals per game, 0.35 assists per game and 0.61 points per game. In Domi's career, he's scored 0.16 goals per game, 0.44 assists per game and 0.60 points per game.
While goals have been few and far between for Domi despite his breakout rookie season, the 23-year-old has a long track record of scoring goals that goes all the way back to his time with the London Knights in the OHL, a career that saw him score 126 goals and an impressive 331 points in only 244 games. There's definitely potential for him to re-find his scoring touch at the NHL level and he'll get a fresh start to do so in 2018-19 following a new contract from the team.
Interesting Trade Could Spring More Moves
What's curious about this trade is that the Canadiens needs didn't necessarily indicate that a trade for a forward like Domi was in the cards. The team has long needed a bonafide No. 1 center (and a No. 2) and moving a player like Galchenyuk to acquire another winger like Domi isn't a move that makes a whole lot of sense, especially if they are looking to take Filip Zadina with the third-overall pick at the 2018 NHL Entry Draft.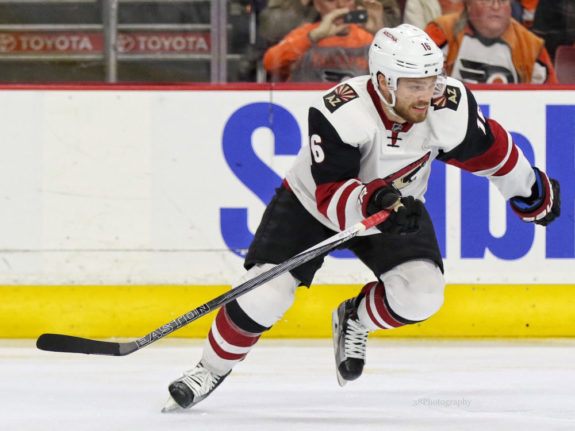 For the Coyotes, this is an opportunity to get a player with more experience who has proven he can score and be an offensive dynamo despite some defensive shortcomings. A change was needed in Arizona, especially with a string of finishes near the bottom of the league. With the Canadiens also finishing in the cellar of the league in 2017-18 and displeasure from Galchenyuk, a change made sense for the Habs as well.
The offseason has barely begun and while this trade is a huge start to the festivities, it could be only the first of many blockbusters to drop in the week leading up to the draft and the buildup towards the start of free agency.