The first big blockbuster trade of the 2017 offseason has taken place. The Montreal Canadiens have traded prospect Mikhail Sergachev and a conditional second-round draft pick in 2018 to the Tampa Bay Lightning in exchange for Jonathan Drouin and a conditional sixth-round pick in 2018.
There were rumors floating around that the Canadiens would be sending forward Alex Galchenyuk and the team's  first-round draft pick (25th overall) for Drouin. The deal was rumored to be in the works by TSN 690 personality Connor McKenna, but the Canadiens opted to move Sergachev instead, as confirmed by the team Thursday.
The Canadiens acquire Jonathan Drouin + a cond. 6th-round pick (2018) from TBL, in return for M. Sergachev + a cond. 2nd-round pick (2018).

— Canadiens Montréal (@CanadiensMTL) June 15, 2017
Though a deal was rumored to be taking place, it still comes as a surprise. For the Lightning, the Drouin-saga has been widely covered and well-documented. The former third-overall pick from 2013 had a falling out with Lightning head coach Jon Cooper over the ice time that the young forward was receiving and the role he was being utilized in. As a result, Drouin requested a trade from the Lightning and didn't report to the Syracuse Crunch when went to the AHL. Refraining from making any impulsive decisions, Lightning general manager Steve Yzerman searched for trades but never ended up pulling the trigger on a deal due to the returns being underwhelming.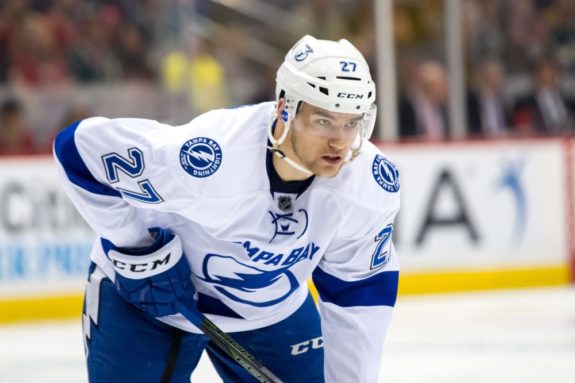 When injuries struck and the Lightning called upon Drouin once again, and the young forward has performed well with the team ever since. In 164 NHL games over three seasons, Drouin has scored 29 goals and 95 points and has scored five goals and 14 points through 23 postseason contests. His best season to date came last season when he scored 21 goals and 53 points in 73 games. At 22-years old, the Ste-Agathe, Quebec-native now gets a chance to play for his home-province team in the Canadiens.
Sergachev a Good Pickup
In Sergachev, the Lightning are acquiring a potential top-pairing defender who was taken ninth overall in 2016 by the Canadiens. Expected to potentially be the future cornerstone player of the franchise, the young Russian blueliner is now set to continue his NHL career with the Lightning.
In 107 OHL games, Sergachev has scored 27 goals and 100 points and has proven to be a proficient offensive talent. He has also worked hard this past season on improving his defensive ability and as such, the Lightning saw him as a top prospects worthy of moving their own top young player for. Sergachev has played in four NHL games in his career, going pointless in each.
Similar, Yet Story for Galchenyuk
For Galchenyuk and the Canadiens, the story isn't quite as controversial but it's still a loaded narrative about the misuse of a former third-overall draft pick. Taken third overall in 2012, Galchenyuk was expected to be the solution to the Canadiens first-line center problems that have plagued them since the 1990s. Unfortunately for the Canadiens, Galchenyuk has played the majority of his games at left wing and the team still doesn't feel comfortable enough to play him at center full time.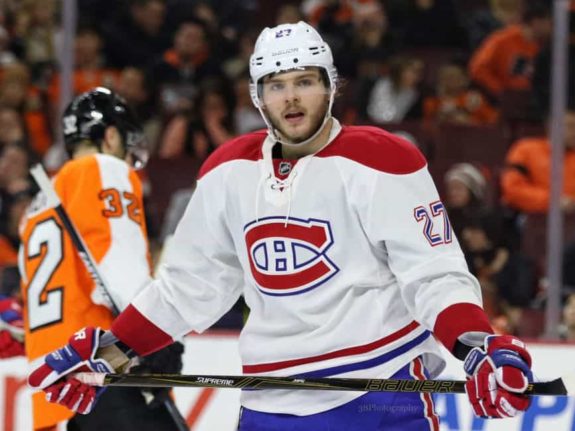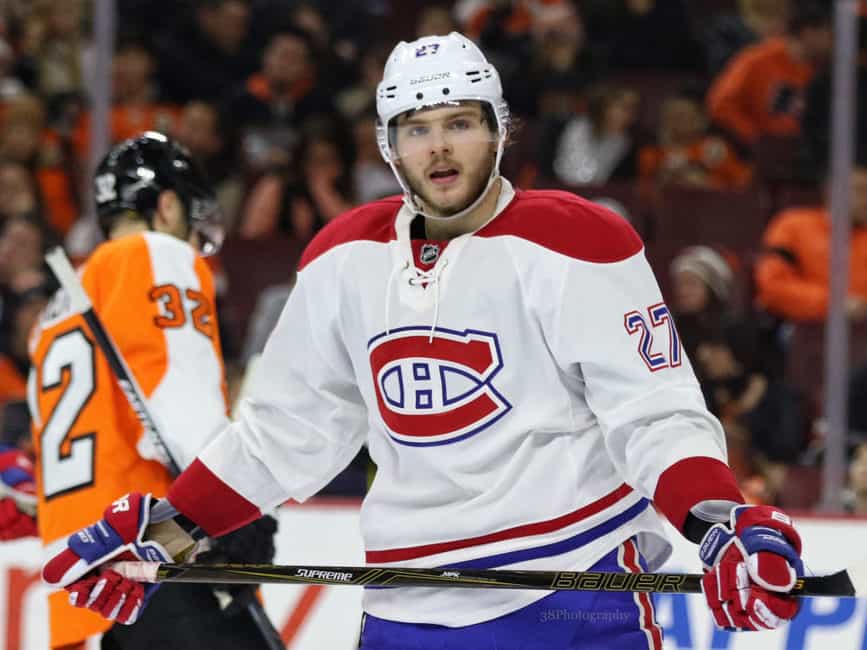 In 336 games in the NHL over five seasons, Galchenyuk has scored 89 goals and 204 points as well as four goals and 13 points in 28 games. Galchenyuk's best season came in 2015-16 when he scored a career-high 30 goals and 56 points in 82 games. He had a scorching start to the 2016-17 season before suffering an injury that limited him to just 61 games when he finished the season on the team's fourth line. Despite this, he still scored 17 goals and 44 points in 61 games and is just 23 years old.
In the end, the Lightning aren't getting Galchenyuk,  a player who is comparable to Galchenyuk in terms of offensive ability.  Instead, they're trading a restricted-free agent for a top young prospect who could play a major role as early as next season.
Brandon Share-Cohen has covered the NHL and various professional sports for seven years. Working with The Hockey Writers, Brandon works extensively on covering the Boston Bruins in addition to his role as the News Team Lead.