Trade rumours surrounding Evander Kane have been circulating for well over a year. Prior to the 2017 Trade Deadline, the Los Angeles Kings came up as a potential suitor for Kane. The Kings need scoring help, and the Buffalo Sabres are in need of a quality defender which the Kings possess.
The Kings could move either Jake Muzzin or Alec Martinez to the Sabres to acquire Kane, who would provide the Kings with a much-needed top-six scorer.
Here are some pros and cons if the Kings were to trade for Kane:
Pros
A Proven Goal Scorer
Drafted fourth overall in the 2009 NHL Entry Draft, Kane has always been loaded with potential. In 134 games with the WHL's Vancouver Giants, Kane registered 73 goals and 65 assists for 138 points. In eight NHL seasons, he has played in 496 games and has scored 157 goals. Factor in that he has 589 career PIM's, and he fits the bill as the perfect player in the Kings' system.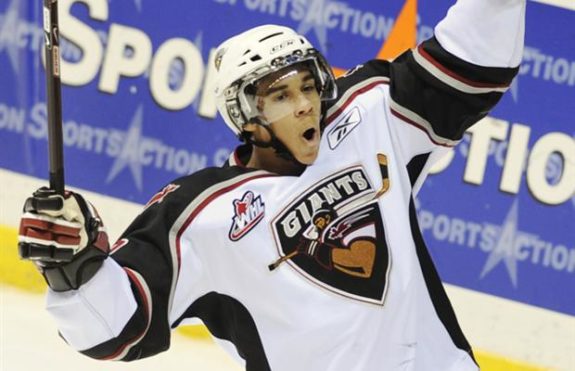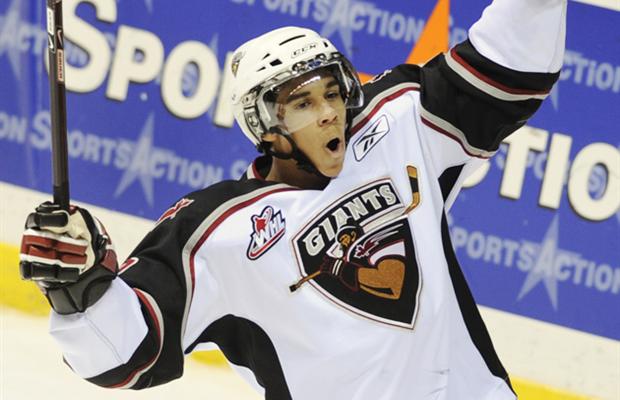 This past season, Kane scored 28 goals and 15 assists for 43 points in 70 games. His 28 goals scored would have ranked him second on the Kings' roster, four less than team leader Jeff Carter. Kane's 43 points would have also placed him fourth amongst the Kings' points leaders, just one point back of Drew Doughty and Tanner Pearson who tied for third.
Room to Mature
Kane will be 26 years old entering next season, which leaves him with plenty of room for maturation. To make a comparison, Alexander Radulov had off-ice issues back in 2012, when he and Andrei Kostitsyn were suspended for violating team rules. Five years later, Radulov returned to the NHL with more maturity and went on to post 54 points in 76 games for the Montreal Canadiens.
If Kane can mature the way Radulov did, he would be able to reach the potential that the then Atlanta Thrashers saw when they drafted him fourth overall.
Cons
Off-Ice Issues
It's no secret that Kane comes with plenty of off-ice issues. From tweeting pictures of cash to being arrested, he has created his fair share of baggage.
It's well known that Kane enjoys partying, from his trips to Vegas to controversial tweets, he likes being the center of attention. There's no question Kane would love to live in Los Angeles. However, that could prove to be a problem for the Kings if his priorities stray from hockey.
Hey @FloydMayweather pick up your phone cause I'm callin #imdifferent @jduppal pic.twitter.com/UZ3GYO4K

— Evander Kane (@evanderkane_9) December 19, 2012
Injury Woes
In addition to his off-ice issues, Kane has struggled to stay healthy the past four seasons. Since 2013, he has missed a total of 93 games. This could deter the Kings, but on the positive side, Kane has always produced when healthy.
Salary Cap Crunch
The Kings are still battling the salary cap and may struggle to find space for Kane's $5.2 million salary. According to CapFriendly, the Kings have just under $7 million in cap space and have three RFAs that remain unsigned. If the Kings were to trade Muzzin or Martinez, who both carry a $4 million cap hit, they would be taking on just $1.2 million in extra salary next season. They would be left with roughly $5.7 million to work with, which isn't much if Rob Blake wants to be competitive in free agency.
Kane's six-year deal is set to expire following the 2017-18 season. If he can produce next season, he may be due for a raise. Giving Muzzin or Martinez for Kane could prove costly if he were to leave following one season with the Kings like Milan Lucic did.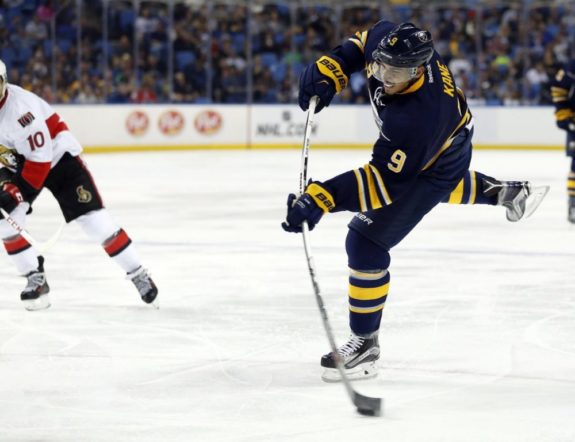 Is Kane Worth the Risk?
Acquiring Kane would prove to be an extremely high-risk, high-reward move for the Kings. Kane would immediately bring much-needed goal scoring to the team, but the potential for more off-ice issues may loom too large for the Kings. GM Rob Blake also needs to be sure that Kane can be retained if acquired to avoid a similar result to the Milan Lucic trade two years ago. Overall, trading for Kane would result in more risk than reward, and it's a risk the Kings just can't afford to take.