The Buffalo Sabres have hired Phil Housley to be their head coach. The signing was rumored to be in the works for a few days but was finally confirmed and was made official by the Buffalo Sabres on Thursday. Housley is a Hall of Fame defender who spent his 23-season career split between the Buffalo Sabres, Winnipeg Jets, St. Louis Blues, Calgary Flames, New Jersey Devils, Washington Capitals, Chicago Blackhawks and Toronto Maple Leafs. Housley spent the first eight seasons of his career in Buffalo and now returns to the team that drafted him sixth overall in 1982,
DONE DEAL: The Sabres have hired Hockey Hall of Famer and former Sabre Phil Housley as Head Coach. pic.twitter.com/EK3ut2ZMOy

— Buffalo Sabres (@BuffaloSabres) June 15, 2017
No stranger to coaching in the NHL as he has spent the last four seasons as an assistant coach with the Nashville Predators. Housley also has international experience, coaching the United States to a gold medal at the 2013 World Junior Hockey Championships. Coming off of a very successful season in Nashville where the Predators qualified for their first Stanley Cup Final in franchise history, Housley will now get a chance to prove that he can run an NHL team as a head coach, rather than an assistant.
"Based on his experience as a player and coach, we think Phil is uniquely qualified to be our head coach and to help us achieve our organizational goals," general manager Jason Botterill said. "His approach to the game aligns with the way we envision our hockey team playing and we're excited to see where his leadership will take us in the future."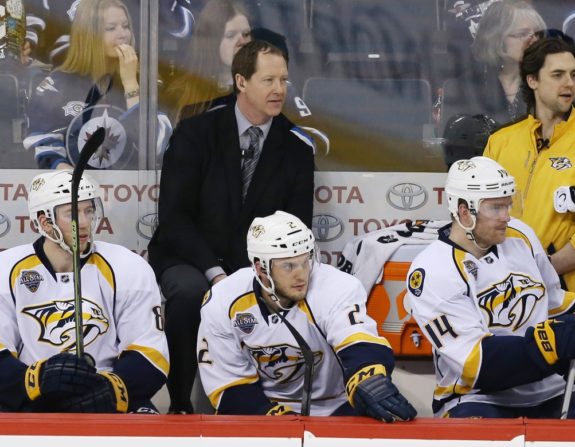 In 1,495 games in the NHL as a player, Housley was dominant throughout his career. Scoring 338 goals and 1,232 points with multiple 20-or-more goal seasons and even a 31-goal year in his sophomore season, Housley knows what it takes to be successful in the NHL. He's also played in 85 playoff games spread across 13 postseasons, scoring 13 goals and 56 points in those contests.
Championship Pedigree
While the Sabres scouted Housley as a potential suitor for their head coaching position and eventually hired him following the conclusion of the Stanley Cup Final, he wasn't the only person they were eyeing from the final series of the NHL season. Just three weeks after the Sabres fired general manager Tim Murray, they hired Botterill, the former Sabres' winger and Pittsburgh Penguins' associate general manager, to fill their general manager role. While Botterill never really panned out as a first-round pick by the Dallas Stars in 1994, he has found himself in a successful role with the Penguins, winning three championships in his ten years with the team.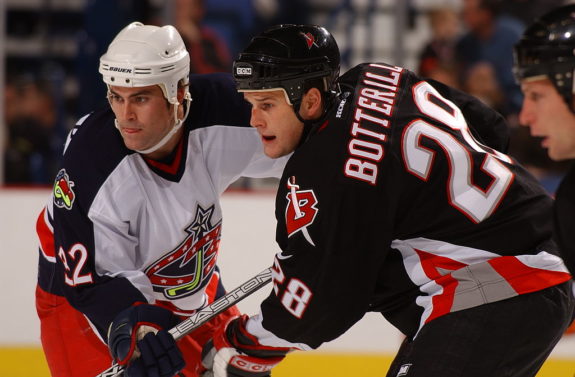 Hiring key pieces away from the final two teams standing in the NHL this season shows that the Sabres are keen on finding successful individuals. In Botterill, the Sabres hired a more-than-capable executive who has proven that he can be a part of something bigger than himself. In Housley, the Sabres are hiring one of the best players in the history of the game, coming off of coaching experience with a franchise in Nashville that has turned their fortunes around and become a legitimate playoff team in each of the last few seasons. With a rebuild still under way in Buffalo, the Sabres will now have to decide which direction they're heading in with decisions to make on players such as Evander Kane.
For now, Sabres fans should appreciate the hiring of Housley in addition to the hiring of Botterill. With Terry Pegula looking to bring a championship to Buffalo – be it with the Sabres, the Bill or both, these hirings are just a few steps in the long path ahead for Buffalo.