The 2017-18 preseason is all about the youngsters. If you've looked at anything Boston Bruins-related in the last few weeks, it's probably been centered around the mass of young players fighting for a roster spot on a Bruins lineup that has looked as rejuvenated as any in recent memory.
However, it isn't just the youngsters that are battling for roster positions. Veteran Teddy Purcell, who the Bruins quietly brought on board for a preseason tryout last week, is also in the mix for a spot on Boston's winger corps.
Like several of the young guys, Purcell made his presence known in the Bruins' exhibition matchup against Detroit on Wednesday, netting Boston's fourth and final goal of the evening.
Austin Czarnik sets up Teddy Purcell, 4-2 #NHLBruins pic.twitter.com/Q8vI8x3706

— Marina Maher (@marinakmaher) September 20, 2017
Purcell, a 10-year veteran who has logged 599 career games (including the postseason), has never had to fight for a contract in training camp before. Let's take a look at how he might fit in with the Bruins.
How Purcell fits
Undrafted out of the University of Maine, Teddy Purcell earned himself a roster spot on the Los Angeles Kings 10 years ago. Since then, he's sailed through every preseason with a contract. However, this season, that security is gone. For the first time since he was fighting his way into the NHL – like many of Boston's current youngsters – Purcell must earn his contract.
'This is the first time in my career that I don't have a contract in training camp, so it's different,' said Purcell, per the Patriot Ledger.

'When you have that contract and security, it's not that you take (exhibition) games off, but you use them to work on yourself. You don't exactly ease into it, but you have a lot more room for error, and the coach gives you a longer leash. Here, I'm going to have a short leash. I've got to impress them early, and often.'
Purcell, a natural right-winger, felt Boston was a good fit for his talents despite their depth on that side. Coming into camp, David Backes, Anders Bjork, Danton Heinen, Noel Acciari, and Zachary Senyshyn were already fighting for the open spots. Still, though, Purcell feels he has something to offer the Bruins.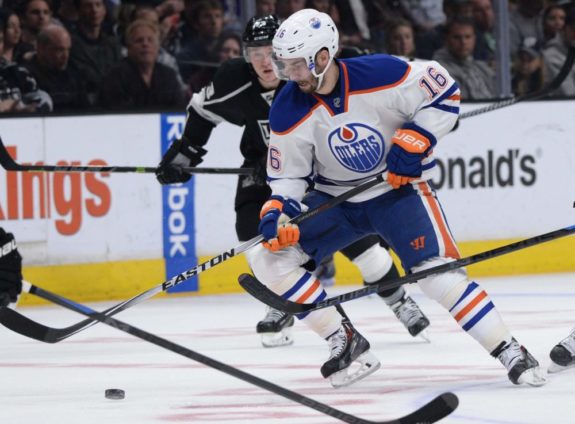 "I know they are looking for younger guys to step up and fill that role," said Purcell, per the Boston Globe."I feel confident in myself in that if I come in and play my game, they'll want to keep me around."
Purcell has experience at both the NHL and AHL levels, which means he could be a useful teammate for the young players who will bounce between both levels this season. Purcell also has postseason experience – Bruins fans may remember his excellent playoff performance with the Lightning in 2011, when he notched 17 points in 18 postseason games before Tampa was knocked out by Boston.
Fighting an Uphill Battle
While Purcell was a solid point-grabber in the past, he's lost a lot of that production over the last few years. Last season, he tallied just two points in 12 NHL games while spending the majority of the year in the minors. He did post good production numbers (38 points in 38 games) with Los Angeles' AHL affiliate, the Ontario Reign, but that won't mean too much for the Bruins, who are looking for NHL production.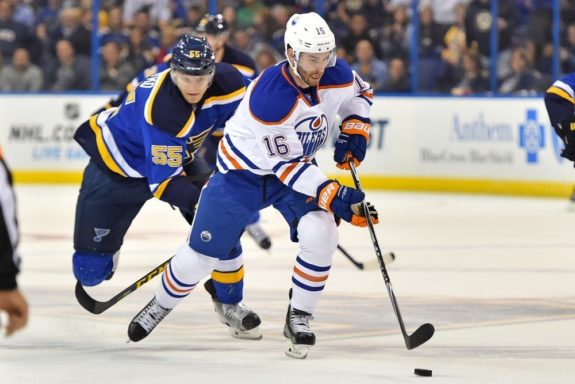 And, if you're a fan of the plus-minus stat, then you won't be thrilled with Purcell's career minus-45 rating (he hasn't had a positive rating since 2012). Perhaps the Bruins feel he can bounce back after a rocky season, and if he does, he could be good for some lower-line point totals. But, given the direction the Bruins are trending, the league's ageism may put Purcell out of a job.
I wouldn't count on the Bruins keeping Purcell around into the season. While he may deserve one more shot somewhere, it's unlikely that Boston is the place for that, as a number of developing players are finally starting to break through. The Bruins could keep Purcell around as an experienced option should the youngsters struggle, but even that may be money they're unwilling to spend heading into the season.
Cam is a Broadcast Journalism student at the University of Maryland. He's the Boston Bruins Beat Writer at The Hockey Writers, and is an avid college hockey fan. Find him on Twitter @CamHasbrouck!