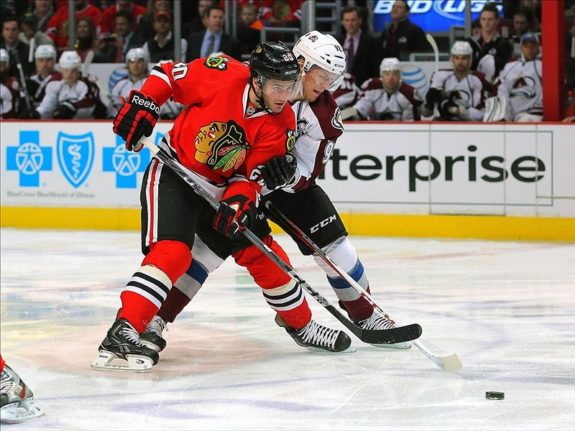 The most talked about experiment in South Bend isn't taking place in a Notre Dame chemistry or biology lab. For this week it is taking place on the ice at Compton Family Ice Arena as Joel Quenneville and his staff are attempting to convert Calder Trophy finalist Brandon Saad into their second line center.
The only problem? He's never played the position before.
There is one word to sum up this move: Brilliant! Saad is the perfect choice. As much as media members might want to paint Quenneville as a mad scientist cooking up experiments to help his hockey club this one is not as far a reach as some might think.
The Blackhawks were able to go wire to wire last year and win the Stanley Cup without a true second line center. The 48 game schedule allowed Chicago to get away without consequence most nights but the same won't be true this year if they don't fill the hole. The Hawks have been desperate to find someone on the second line behind Jonathon Toews since Patrick Sharp filled the void back in 2010. But even that was temporary and Sharp is much better on the wing. Since the Sharp transition back to the wing the Hawks have tried David Bolland, Patrick Kane, and Marcus Kruger on the second line with mixed results.
The NHL regular season schedule was released on Friday. Check out our partners at TiqIQ for the best deals on Chicago Blackhawks tickets for all 2013-14 games.
Enter Brandon Saad into the picture.
Even though Saad has never played the center position at higher levels his skill set fits perfectly for what Chicago needs in that role. This is much different than the Patrick Kane experiment of 2 seasons ago. Saad is a bigger body with much better defensive zone awareness. Kane couldn't take the defensive beating night in night out but Saad can. Outside of Marian Hossa, Saad was the team's best puck pursuer for long stretches last year. This was, again, as a rookie. Saad has shown a willingness and a compete level that will match-up against the bigger and stronger centers in the division. This is why this experiment succeeds where the Kane trial failed.
Think that I am jumping the gun? Or drinking the Blackhawk "Kool-Aid"? Let's go inside the numbers. Impressively Saad notched 27 points in 46 matches last season as a rookie but what is even more impressive was his +17 rating. Even more than that, Saad collected a 15.07 CORSI number which is as close of a statistical representation of puck possession that you can get in a stat and critical in the Blackhawk system. Partner that with Toews who ended with 48 points, a +28 rating, and a 14.80 CORSI and you have quite a dynamic duo of centers to drive Chicago's puck possession game.
Also continue to remember that all of this was as a 20 year old.
There will be growing pains without question. Face-offs will be an issue. For a player that hasn't played center Saad will not have learned the tricks of the trade on draws and will take 10-15 games to iron out. Although the word out of camp is that he is already getting used to taking draws, practice is much different than a game situation. Remember, the Hawks can afford to allow him to grow into the role. All of last season, a Stanley Cup winning season, the Blackhawks struggled on draws and compensated with great puck retrieval. In fact the Hawks went through stretches where they couldn't buy a face-off win. Short term pain for long term gain.
On the offensive side of the puck his offensive game will continue to grow once he is comfortable with the new responsibilities on the defensive side. Having Hossa and Saad on the same line for a good part of the season is going to be a pleasure to watch. Their relentless puck pursuit and fast-paced transition game together will be hard to play against night in and night out.
Carl Maloney, a very talented Edmonton Oilers writer at THW, pointed out this week that moving Taylor Hall to center was similar to the move that Edmonton made many years back with Mark Messier. I feel the same way about moving Brandon Saad. I don't exactly mean that Saad turns into the next Mark Messier (although you don't ever know). What I mean is that the Oilers moved Messier out of necessity and he flourished helping them win more Stanley Cups. Moving Saad to this role will do the same for Chicago allowing them to compete and ultimately win more Cups.
"He looks alright" is what Quenneville had to say about his young new center-man in a media scrum after practice but the true test will come this week as Saad starts to see real game action. Time will tell but for right now Coach Q is making a low risk and high reward move that I think is genius.
Saad's first chance to impress will come in the way of an old foe Tuesday night as the Detroit Red Wings visit the United Center.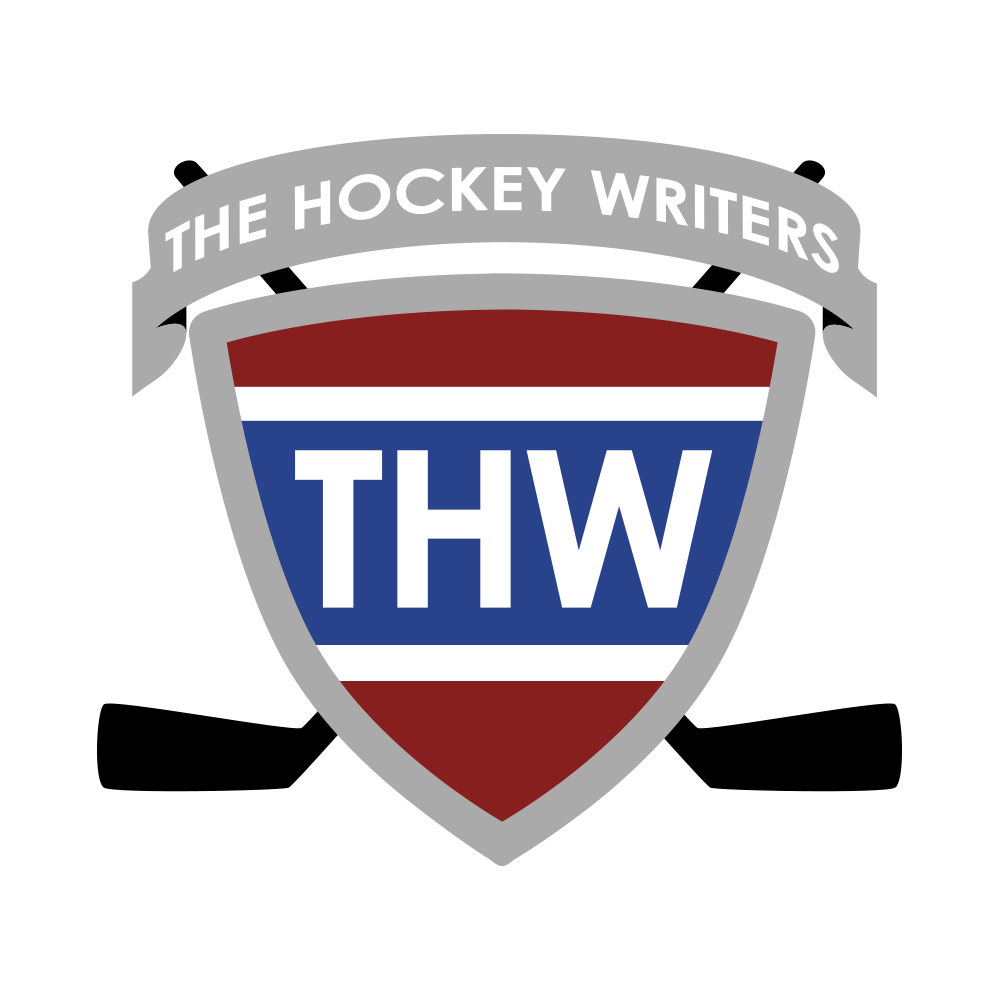 The Hockey Writers is:
1) A top-tier hockey media company delivering a top-notch, in-depth look at the NHL
2) A collective of some of the best hockey writers anywhere
3) A multimedia provider with daily podcasts and YouTube shows
4) Well-respected and widely-cited NHL prospect and draft resource