Jake DeBrusk and Matt Grzelcyk made their return to the Boston Bruins' lineup on Wednesday, in a 3-2 victory against the New York Rangers. Both were dealing with lower-body injuries and were a game-time decision, but they felt good enough to go. DeBrusk notched one assist and a team-high seven shots on goal, while Grzelcyk took a more reserved approach, logging only 11:40 of ice time.
DeBrusk started on the third line with Charlie Coyle and Anders Bjork, while Grzelcyk took up his usual spot next to Brandon Carlo on the second defensive pair. Both players are integral to the Bruins' lineup, and their returns could widen the Bruins' division lead.
However, there is a problem that needs to be addressed now. Earlier in the season, I criticized the Bruins for their neutral zone turnovers and giving their opponents too many easy looks at the goal. This was again the story against the Rangers, as Boston had 15 giveaways and allowed 35 shots. Grzelcyk and DeBrusk should go a long way in solving this problem.
Grzelcyk Adds Skill and Identity to Defense
It was a slow night on defense for Grzelcyk, who was on the ice for both Rangers goals during his limited playing time. However, head coach Bruce Cassidy showed his confidence in the fifth-year defenseman by putting him on the first power-play unit. Cassidy had fiddled with the idea of putting five forwards out there, but with a pair of capable passers in Charlie McAvoy and Grzelcyk at his disposal, it wasn't worth the risk.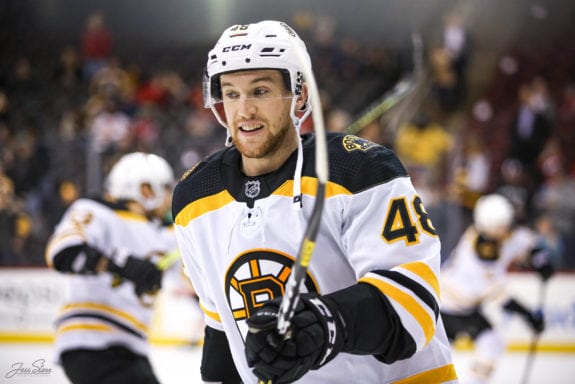 Aside from McAvoy, Grzelcyk is the Bruins' most skilled defenseman. He might not bring the physicality one expects from a blueliner, but he is a threat with the puck and will not turn it over so easily in the neutral zone. Second among Bruins defensemen with 21 points (including 17 assists) a season ago, he is the facilitator Boston needs when McAvoy is not on the ice.
The defensive pairings are now set in stone if everyone stays healthy. Jeremy Lauzon is settling in nicely next to McAvoy on the first line, Grzelcyk and Carlo are back together, and Kevan Miller has taken Jakub Zboril under his wing. The Bruins need Grzelcyk, judging by Wednesday night's game when Cassidy had this to say about his defense's performance:
Toughest night our D corps had…They looked their age tonight. I didn't think it was their cleanest game.

Bruins Notes: Boston Continues To Find Ways To Win Despite Deficits – Lauren Campbell, NESN
Once Grzelcyk is fully healthy, he will help alleviate the giveaway issues that were on display at Madison Square Garden. He should be considered a veteran by now, and he is the stabilizing presence that the defense needs to find their identity. Boston's young defensemen would have cracked under the pressure of the many dangerous offenses in the East Division. Tuukka Rask and Jaroslav Halak can only make so many game-saving stops. They can rest a little easier with Grzelcyk back in the lineup.
DeBrusk Adds Scoring Depth and Versatility
DeBrusk's ceiling makes him a valuable asset, but more importantly, he now fills a void on the left-wing when Brad Marchand is not out there. DeBrusk is more well-rounded than the other wingers, like Nick Ritchie and Bjork, and he adds some much-needed scoring depth to the Bruins' offense.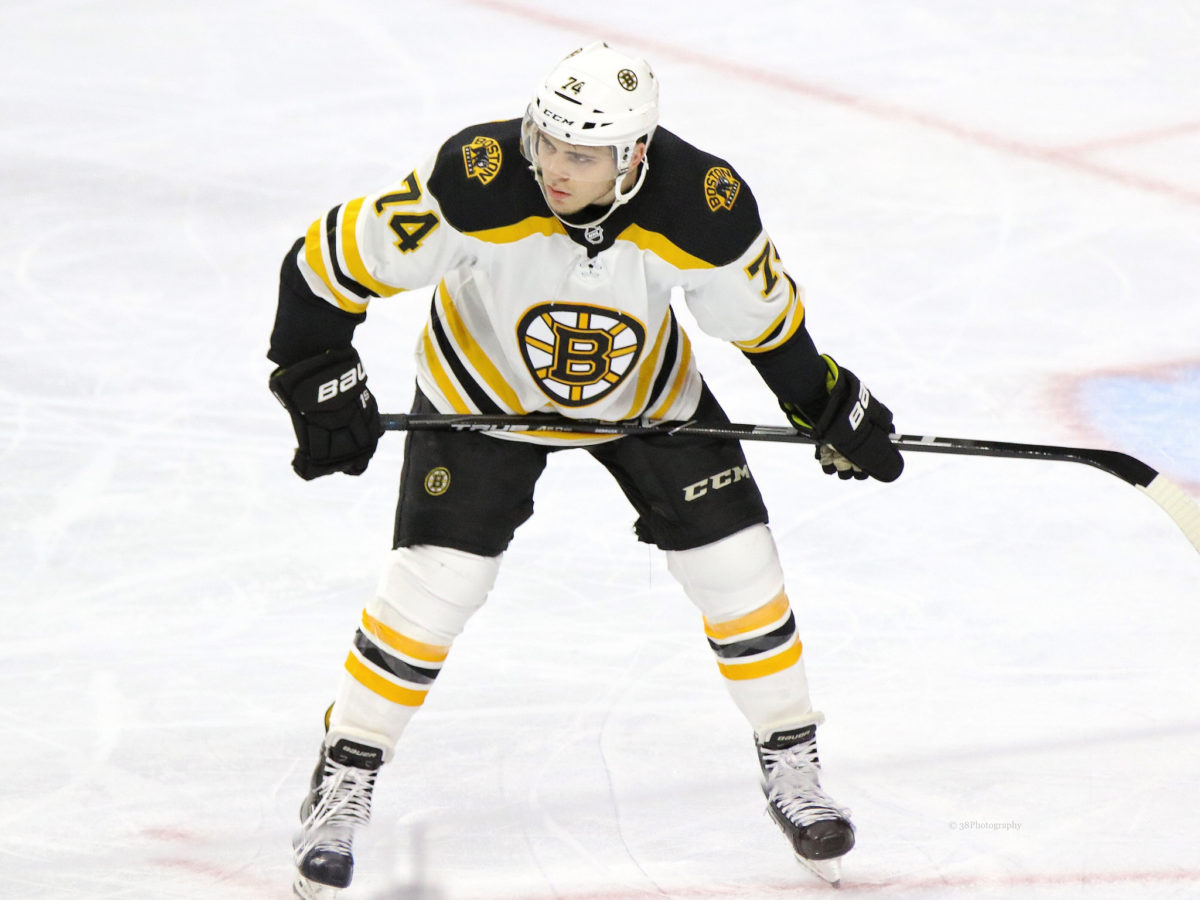 So far, the scoring has been dominated by the perfection line and the first power-play unit. Another threat on the wing would take a lot of pressure off of Marchand and David Pastrnak, just as DeBrusk did last night. This problem will be further alleviated when Ondrej Kase returns, but that may not happen for a while, by all reports.
DeBrusk's seven shots – including one that appeared millimeters from being called a goal – led the team's aggressive offensive approach. He was Boston's best skater on Wednesday night, and that third line had different energy with him out there.
Face-offs are such a key part of the Bruins' offense who can run set plays from anywhere on the ice. DeBrusk found Bjork in the third period to put the Bruins up 2-1 after a face-off win in the offensive zone. Boston leads the NHL in face-off percentage, with four players winning over 60 percent of their draws. DeBrusk is another player who can contribute to that success. He is a talented offensive weapon that the Bruins should be thrilled to have back on the ice.
With Key Pieces Back, Boston Can Continue Win Streak
Boston has played well enough so far, but the dam wouldn't have held much longer without these players. Whether it's a lack of scoring depth or holes in their defense, one of these problems rears its ugly head every time the Bruins take the ice. DeBrusk and Grzelcyk are two solutions.
They are both capable puck-handlers, but more importantly, they are roster mainstays who have earned the trust of their coaches and teammates. No disrespect to Ritchie and Bjork, but I am more comfortable with DeBrusk advancing the puck into the offensive zone. The same can be said of Lauzon and Zboril on defense.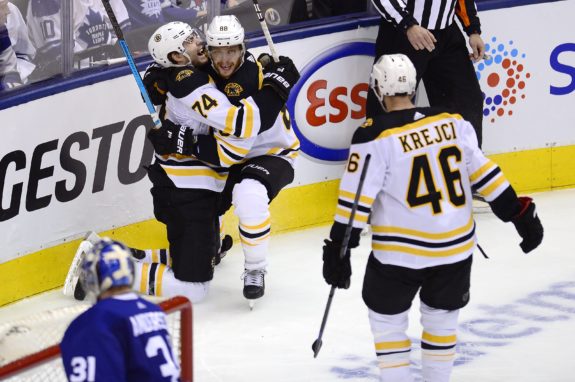 DeBrusk adds another layer of scoring and versatility to the offense, while Grzelyck can also make plays from the backend, and he is the stabilizer the Bruins' defense needs to limit their giveaways.
Boston has powered through some rough early-season injuries to take a surprising division lead. With the gang finally getting back together, they have all the pieces in place to keep their four-game winning streak alive and put a stranglehold on the East Division.
---
---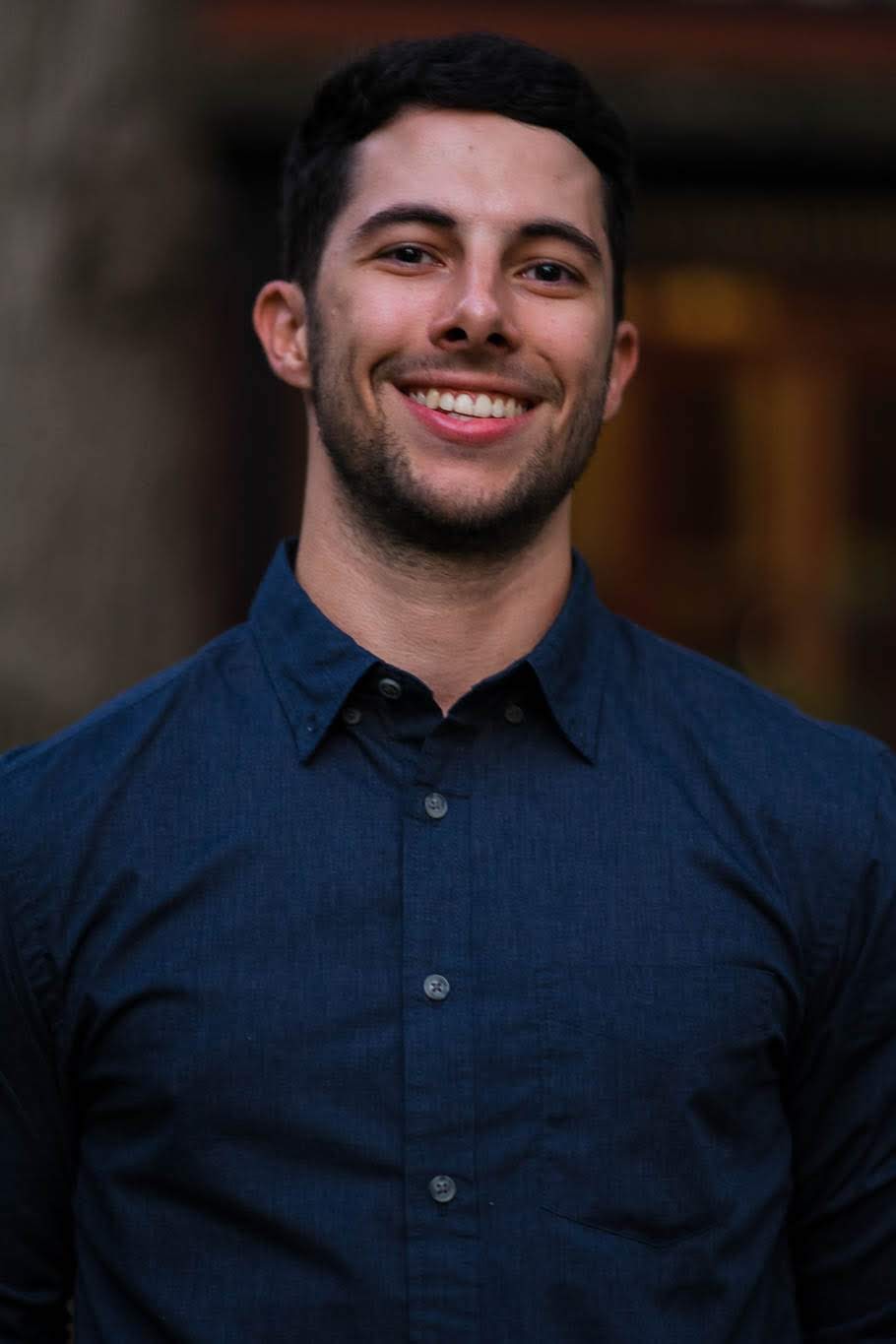 I cover the Boston Bruins for The Hockey Writers. Fan of all things New England sports.