It's that time again to reflect back on the past month and look at what fell under the categories of good, bad, and ugly. February brought highs and lows for the Boston Bruins as well as a fun and exciting outdoor game. 
The Bruins played 11 games in the month of February, less than intended after their series against the Buffalo Sabres was postponed, as well as one of their games against the New Jersey Devils. They're currently second in the MassMutual East Division at 12-5-2 for 26 points in 19 games. 
As we flip the calendar to March, here are the things that went well and didn't go so well in February.
The Good
David Pastrnak
Is it a surprise to see David Pastrnak in this category? After undergoing right hip arthroscopy and labral repair back in September, he wasn't expected to return to the ice until mid-February. He ended up returning a few weeks early on Jan. 30 against the Washington Capitals. He had one assist in that debut.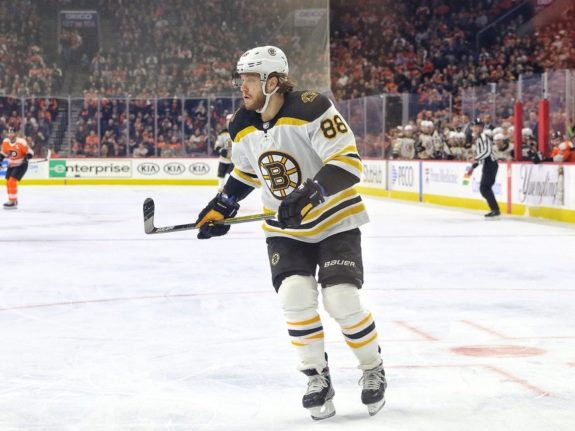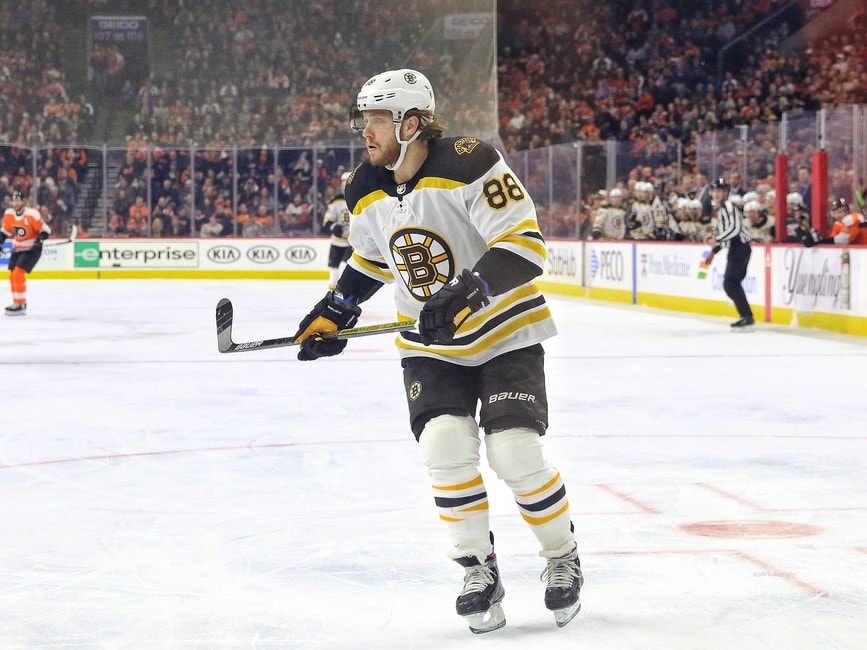 In 12 games this season, Pastrnak has nine goals and nine assists for 18 points. He's a plus-six and playing some of the best hockey of his career in his return from injury. On a team that had a lot of success and a lot going for it in February, he was a sight to see and stood out in the lineup. 
But honestly, are we surprised? Pastrnak reached the 400-game mark on Feb. 25 against the New York Islanders. In his first 400 NHL games, he had 393 points. It's a mark of a truly elite player to earn anywhere near a point-per-game pace over that large of a span.
Pastrnak is on pace for over 60 points this season.
Lake Tahoe Style
It has been a tough year, and everyone is looking for things to be wowed by and excited about. Outdoor games are of course always exciting, but the Lake Tahoe games in February were really something extraordinary. Nothing can ever go off completely without a hitch (thanks sun!), but on the whole, the Lake Tahoe games were a success for the NHL. 
The weekend was made even better by just how much fun the Bruins had with it. The venue? Beautiful. The outfits? Iconic. And the final results? The cherry on top.
I think it's always a sign of a good locker room when a team can have fun and do something slightly ridiculous together. Who could forget the "Peaky Blinders" theme from the 2019 Winter Classic? Coincidentally enough, the Bruins went on the make the Stanley Cup Final that season. 
It was a joy to see just how fun and goofy the team could be, from playing "Barbie Girl" in the locker room after the win to the fun, '90s outfits. But it was also good that they were able to back up the fun times with results. They beat the Philadelphia Flyers 7-3, their second-largest margin of victory so far this season, and got contributions from players across the board, including the next entry for this category.  
Trent Frederic
Trent Frederic is quickly becoming a fan favorite in Boston. He's been known as an aggressive, hard-hitting player since he got into a fight in his NHL debut back in January 2019. That hasn't changed so far this season.
In February, Frederic finally scored the elusive first goal and what better place to do it then at Lake Tahoe. He followed it up by scoring his second career goal a week later at Madison Square Garden against the New York Rangers.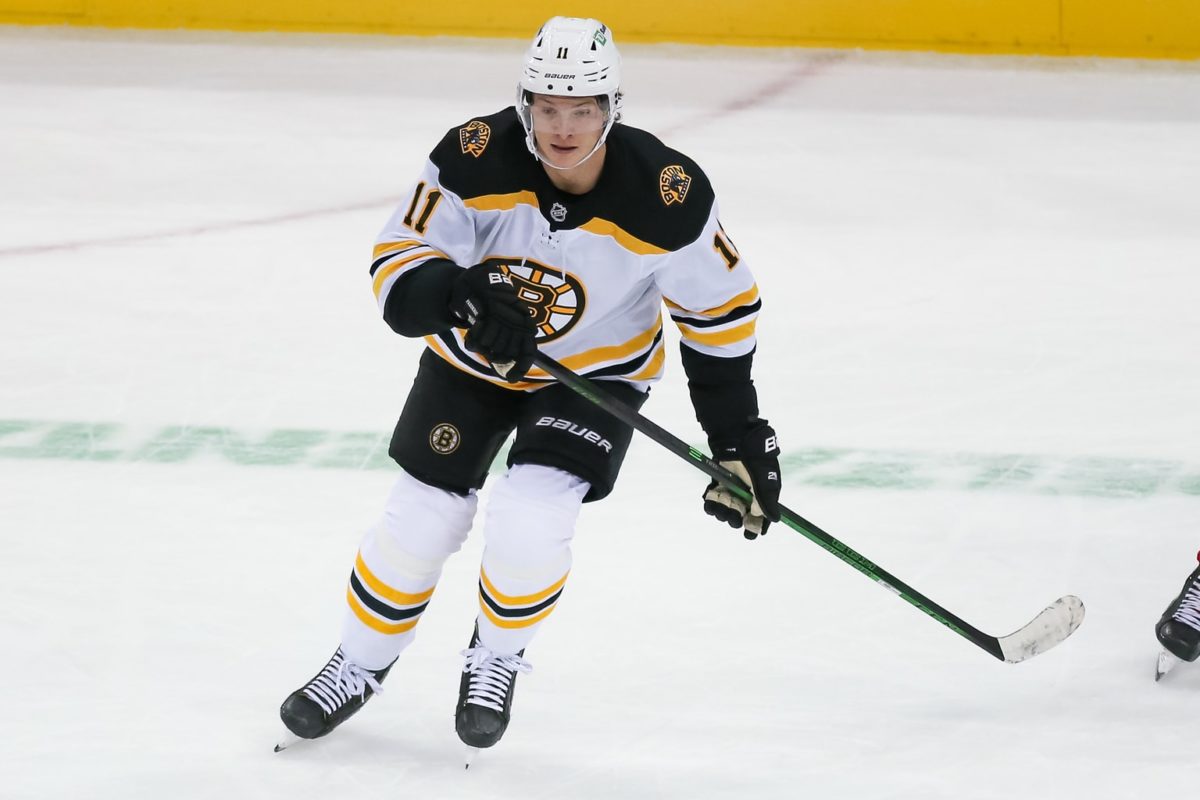 In 36 career games, he has three points. While not being a big point generator, he finds other ways to contribute. He is only averaging 11 minutes and 27 seconds of ice time a night. He takes advantage of the time he's given and makes his presence known. Frederic currently has 29 hits on the season.
He isn't free of mistakes and may never be a huge stat guy, but Frederic is a fun guy to watch play hockey. He had a really solid month in February and congrats to him on his first two NHL goals.
Charlie McAvoy
Back in December, I wrote that one of my wishes for the Bruins' 2020-21 season was to see Charlie McAvoy finish in the top five for Norris Trophy voting and so far, that looks like it could seriously become a reality. The Bruins' blue line is playing better than expected after losing Torey Krug and Zdeno Chara, and a large part of that is because of the elite play of McAvoy.
If you want to see how much value he brings to the team, just look at the stats below.
In 19 games this season, McAvoy has three goals and 12 assists for 15 points and is a plus-five. Two of his three goals came in the last week of February. His career highs in goals is seven and he is on pace to surpass that this season. He's averaging over 23 minutes of ice time a night and already has more power-play points than he's had in the last two seasons.
Currently, McAvoy is 10th amongst all NHL defensemen in points.
Penalty Kill
For the last few seasons, the Bruins' penalty kill has consistently been one of the best in the leagues and that is no different this season. They're currently sitting at 87.9% on the penalty kill, well above the league average of 78.9%. They're third in the league, behind the Colorado Avalanche with 89.5% and the Tampa Bay Lightning with 88.1%.
The Bruins are first in the league for net penalty-killing percentage with 93.9%. This stat takes into account shorthanded goals, both how many a power play concedes and how many a penalty kill scores. The team has scored four shorthanded goals his season, well above the league average of one.
So far this season, the Bruins have only given up eight goals on the penalty kill, well below the team average of 14. They've done this while having to go on the penalty kill slightly more than average. The team has had 66 power-play opportunities against, or PPOA. The NHL average is 65.
In a month where the Bruins power play had its struggles, the continued excellence of the penalty kill stuck out. Going into March, the one concern is Jeremy Lauzon's injury. Prior to that, he was averaging the most time on the penalty kill.
The Bad
Power Play Struggles
Since we just discussed the penalty kill, let's now move to the power play, which fell under the bad category in February. At the beginning of the month, the Bruins had a stretch of four games where they didn't score a single power-play goal. They didn't have a power-play goal in their last three games of the month either, which included the ugly losses to the New York Islanders and Rangers on Feb. 25 and 26. 
Back in January, the Bruins were in the top five in the league for power-play percentage, but are currently sitting in ninth with 26.8%. Injuries to guys like David Krejci, have been part of the issue.
It's definitely not yet time to hit the panic button on the Bruins' power play, but it's an area to watch over the next few weeks. 
Krejci Still Goalless
Krejci has been a cornerstone of this team for so long and the one thing consistent about the Bruins' second line. Even with a rotating cast of wings, he's managed to still pull out decent stats year after year after year.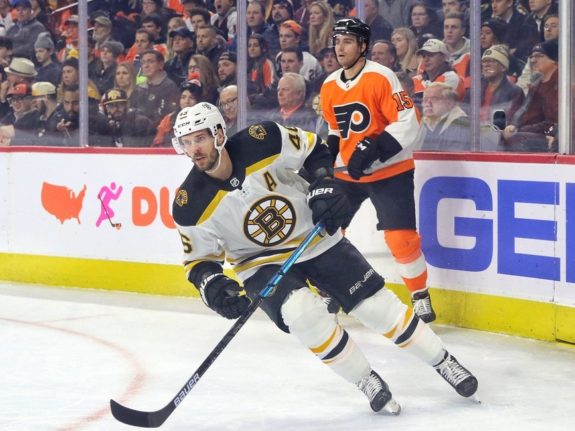 This season though, Krejci remains goalless. In 15 games this season, he only has 10 assists, five of which have come on the power play. He is still incredibly valuable to the team, as we've seen the team struggle on the power play in his absence since getting injured in the team's 3-2 loss to the Devils on Feb. 18. 
But despite his contributions, he has yet to score a goal this season. The Bruins, who continue to struggle with consistent productivity outside of their top line, need goals from Krejci when he returns from injury. At the moment, he is listed as day-to-day, but he didn't practice last week.
The Ugly
New York Islanders Kryptonite
The Bruins are winless against the Islanders so far this season. On Feb. 13, they lost 4-2 and broke their five-game win streak. On Feb. 25, they had their largest deficit of the season, losing 7-2 after a third period collapse by the B's. It was ugly. 
The Islanders have been the Bruins' kryptonite so far this season and there are a couple reasons why. It's been said numerous times, but the team struggles at 5v5 scoring and the Islanders have been great at blocking the lanes and taking away second scoring opportunities. They also don't take many penalties, which takes away one of the Bruins biggest assets, the power play, not that it has been particularly good this month.
Another thing the Islanders have been doing is attacking the team during transition, leaving the Bruins struggling to defend against the other team's speed. This, plus a ton of defensive miscues during their matchups, have put the onus on the goaltenders to stop the Islanders. Unless a goalie is playing out of their mind, which the Bruins' goalies are not, that method of play doesn't work. Other contributing factors include Semyon Varlamov's fantastic start to the season and the general skill/coaching of the team. 
Alec Rudolph went into further depth on the Bruins' struggles with the Islanders earlier this week. I would definitely recommend giving it a read.
Injury Bug
The Bruins were hit hard by injuries in February. Jake DeBrusk was injured at the start of the month and continues to struggle in the goal-scoring department. Jakub Zboril missed several games. Matt Grzelcyk hasn't played since February 10 with a lower-body injury. As mentioned above, Krejci is day-to-day, as is Kevan Miller, who missed all of last season with a knee injury and has missed the last week due to pain in the knee. Long term, Ondrej Kase has not played since suffering an upper body injury in the second game of the season, and Jeremy Lauzon is to miss four weeks after an injury to his hand during their game at Lake Tahoe.
All of these injuries have left the blue line particularly battered this month, which has opened the door for guys to make their presence known. Connor Clifton has spent a lot of time in the lineup, John Moore made his season debut this month, and rookie Urho Vaakanainen had a shot to try and earn a roster spot. Unfortunately, none of the injury replacements, on either defense or offense, have been overly impressive.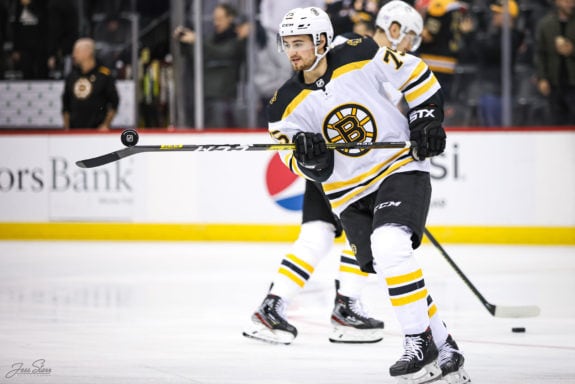 The Bruins have faced runs of injuries in the past (who could forget when almost every defenseman was injured back in 2018), but this team feels more vulnerable than in past years. They don't have as much depth this season, especially on defense, so each injury is a little more concerning. There are also concerns with the long-term health of players like Miller and Kase. 
While injuries are almost always out of a team and player's control, it was still an ugly part of the Bruins' season in the past month.
To Be Determined
It is unclear how much of an effect the Bruins' game postponements due to COVID-19 will have on the overall season. In February, I wrote about the positives and negatives to getting an impromptu four-day break in the beginning of February after the Buffalo Sabres had an outbreak. While they were able to retain their momentum from before the break and win their next two games against the Rangers, there is still a concern to how a tighter schedule down the line will affect them.
To end the month, the Bruins played three games in four nights and lost two of those games, one against the Islanders and one against the Rangers. While there are obviously other factors at play, there is reason to wonder if we are in store for more stretches like that with make-up games down the line when we're farther into the season and fatigue/injuries are piling up. 
Or, the team could be completely fine and the break was a nice stretch of recovery. It remains to be seen whether the COVID-19 postponements will be good, bad, or ugly for the Bruins. 
That's it for February. What would you include or not include on this list?
---
---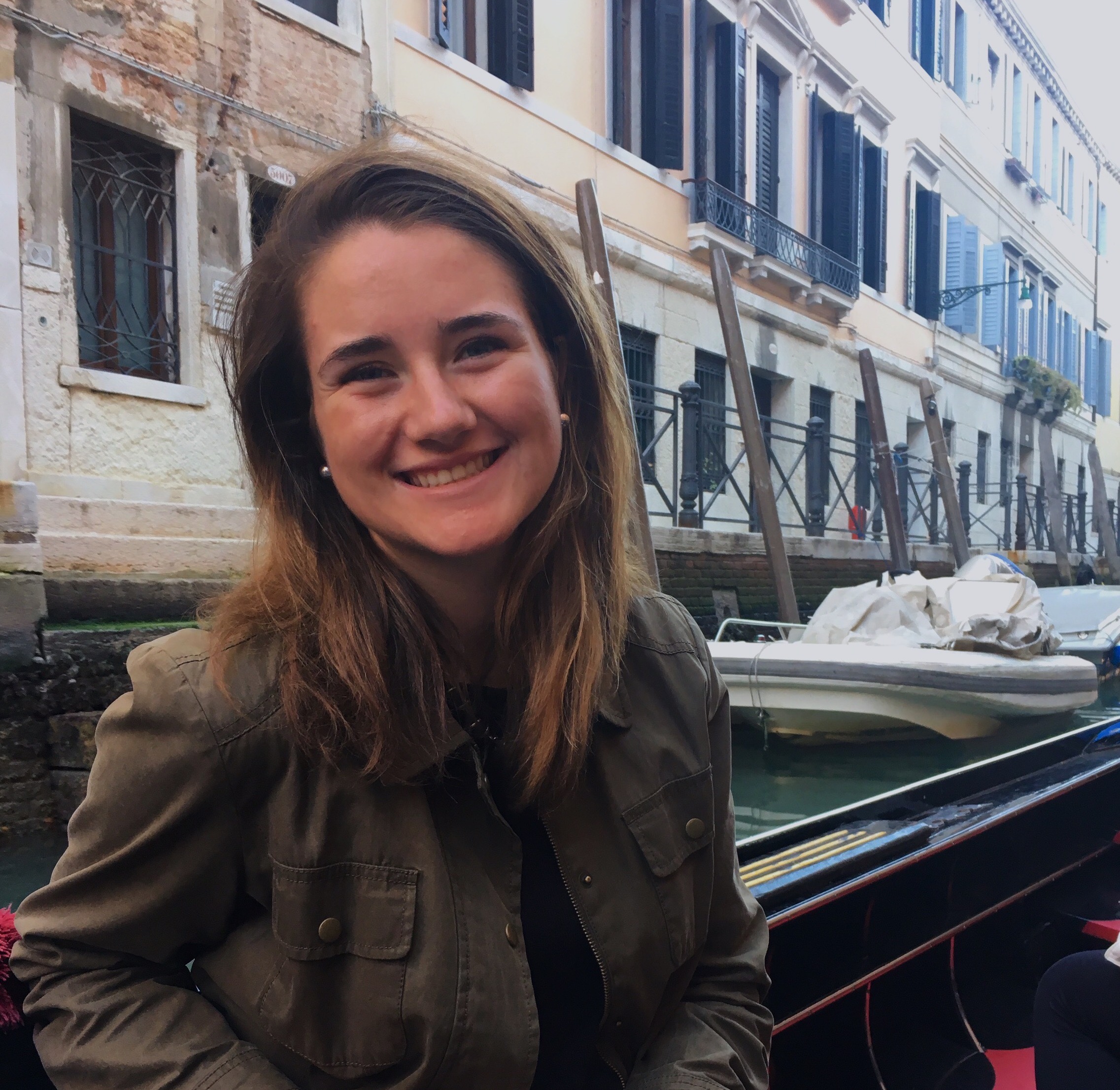 I'm Hannah Garfield, a graduate of Elon University with degrees in Film and Media Analytics. Currently, I'm pursuing my MFA in Screenwriting at Boston University. I'm a lifelong, passionate Boston sports fan and love all things Bruins.