The Boston Bruins play their first game tonight after having a four-day break due to COVID-19 postponements. 
It was inevitable that the pandemic would have an impact on the Bruins' season at some point. Every league that has restarted its season without a bubble has run into these issues. MLB and the NFL managed to weather the storm and finish out their seasons. The NBA, which started a few weeks ahead of the NHL, began running into COVID issues right away.
Only a few teams have had major outbreaks so far, but they are creating larger ripple effects around the league as games get postponed and rescheduled. The creators of the NHL schedule have a major undertaking in the weeks ahead as they weather this wave of postponements and the ones that are almost surely to come next.
This past weekend, the Bruins were supposed to play the Buffalo Sabres on Saturday and Monday night. Those games were postponed last week after two players, Taylor Hall and Rasmus Ristolainen, were put in COVID-19 protocols. Since then, more players have been added to the list. As of Feb. 9, the team has nine players in protocol, and head coach Ralph Krueger, who is 61, tested positive for the virus.
In addition, the Bruins just had their Monday, Feb. 15th game against the New Jersey Devils postponed as well, creating another four-day break at the start of next week. I would be keeping an eye on the Feb. 18th game against them as well. The Devils are up to 19 players on the NHL Protocol List as of Feb. 9. The Minnesota Wild have the next highest number of players on the list with 12.
So far, the Bruins have been lucky to avoid an outbreak amongst their own roster. Only one player has appeared on the Covid Protocol List this season, and that is Karson Kuhlman, back on Jan. 13. He has since returned to play with the team.
While the Bruins' players are staying off the list, the team is not unaffected. They've had a four day stretch of no games and another ahead of them. In a season with few breaks between games, these stretches will be a chance to recover from lingering injuries and work in extra practice time. 
On the flip side, those games need to be rescheduled, and given this season's already tight schedule, things get tougher down the line. There are both positives and negatives to these schedule changes.
Injury Recovery
It was inevitable that the Bruins would have some games rescheduled, and this was a decent time for it to happen. The team has had a run of injuries recently. Forward Jake DeBrusk has missed five games with a lower-body injury, and defenseman Matt Grzelcyk has missed four. Both will be ready to go against the New York Rangers tonight. This break allowed them extra time to come back tonight, completely ready to go.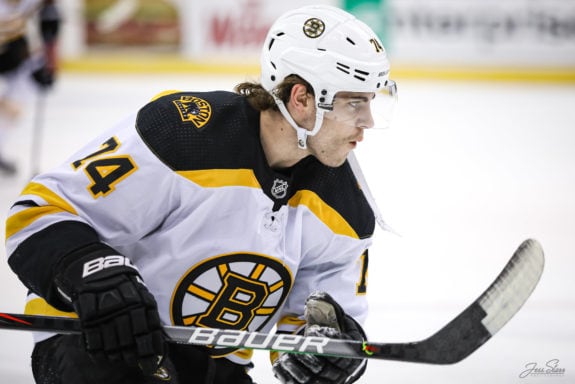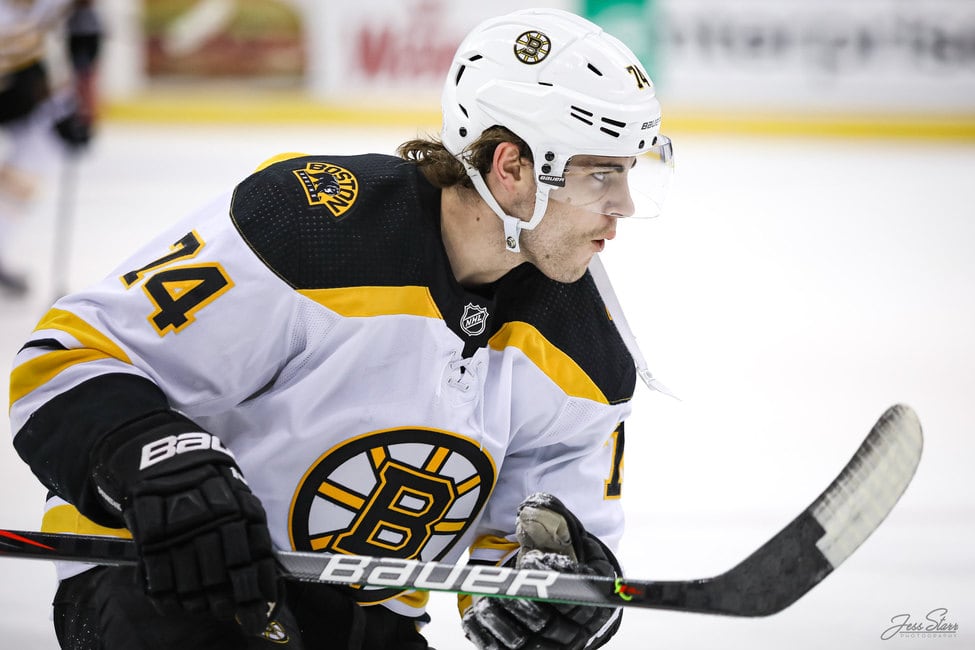 He had this to say to reporters after practice on Monday.
"I was trying to make that Saturday game against (the) Buffalo (Sabres), but obviously with everything going on it got postponed so it gives me a couple of extra days to practice with the team and feel 100% getting into it. But I feel 100%. I feel ready to go."

Lauren Campbell, NESN
Rookie Jack Studnicka has also missed the last four games, and while he isn't necessarily ready to be back on the ice, he did return to practice during these four days off. Charlie Coyle and Tuukka Rask have also been shaken up and been day-to-day with injuries at points during this young season.
This is an opportunity for the team to get healthier. Guys like Rask and Grzelcyk are going to be essential later in the season, so it's good to get them healthy now without missing as many games as they would have if the games hadn't been postponed.
Goaltending
As mentioned above, Rask was shaken up during their Jan. 26 matchup against the Pittsburgh Penguins. While he remained in the game for the 3-2 overtime win, he missed practice the next day and was listed day-to-day on the Bruins' injury report on Jan. 29. While he seems to be doing better, a few days just practicing is a good opportunity for both him and Jaroslav Halak.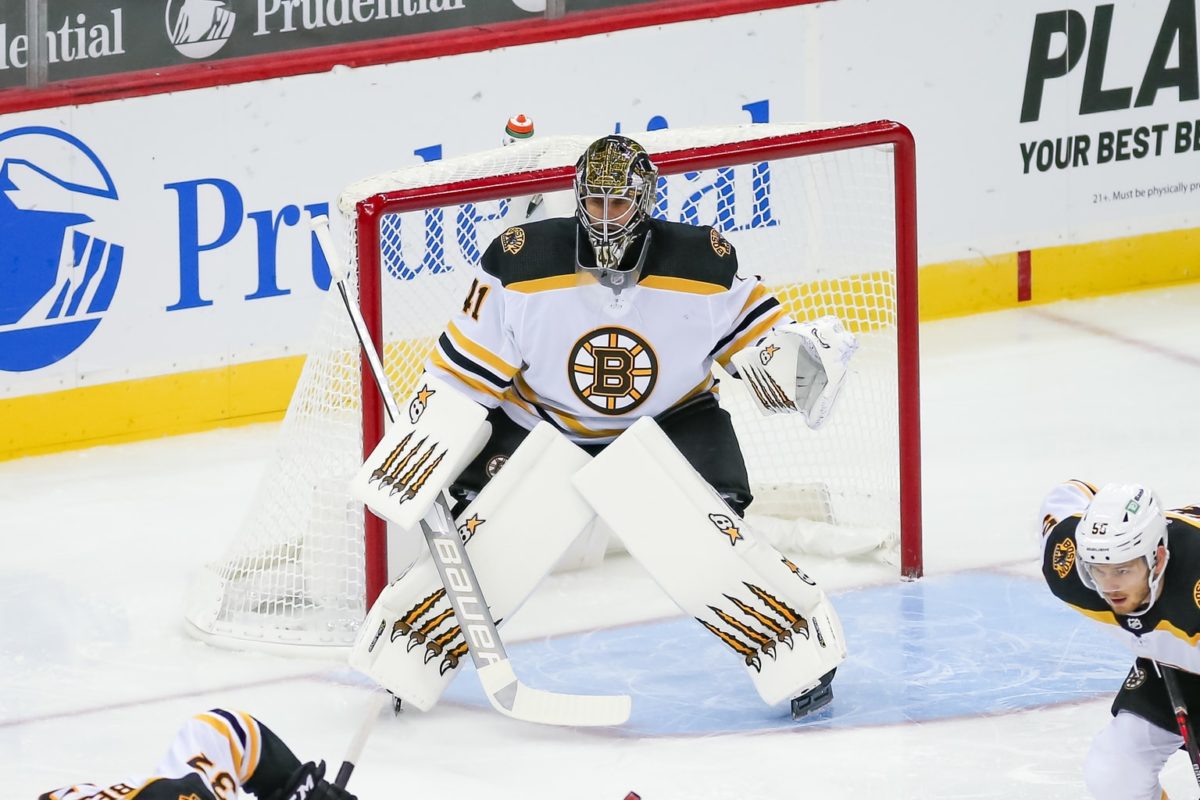 Emily Kaplan of ESPN wrote this week about the struggle of goaltenders across the league. The league-wide save percentage for the first month of the season is right around .900. Excluding lockout-shortened seasons, this is the lowest the save percentage has been since in the first month of a season since 2005-06.
Kaplan had this to say on contributions to this stat.
Penalty kills are struggling (tracking for a league-wide worst first month total since 1985-86), and according to Evolving Hockey, shooting percentages are abnormally high (at around 8.5% at even strength, we're trending for the highest-single season rate since 2007-08). All of this comes after a significantly truncated training camp and the cancellation of all preseason games.

Emily Kaplan, ESPN
These four days off are an opportunity for both goaltenders to get some extra practice to make up for the lack of proper preparation at the start of the season. Through seven games, Rask has a save percentage of .898, well below his career average of .922. While he has a winning record, and part of the problem is his inexperienced blue line, Rask has not looked like himself.
This break has hopefully been a chance for them both to find their groove.
The Downsides
There are some pretty obvious downsides to this sudden break in the schedule. The first is that these games will have to be made up later on and will most likely create a tough schedule for the Bruins right before the playoffs. The usual wear and tear from the season will only be expounded in a condensed season, and breaks between games are only going to be fewer and shorter with games being rescheduled. 
Having the "break" where it did may also prove to be unfortunate. While it gives the team a chance to get healthy, it also put a stop to the momentum they were building. The Bruins are currently first in the East Division and were riding a three-game win streak that saw wins over second and third place Philadelphia Flyers and Washington Capitals. After a slow start to the season, the team was red hot heading into their games against Buffalo, only for them to be postponed. 
Now, hopefully, when they return tonight, they're the Bruins from the three-game win streak and not the Bruins that went the first three games of the season without an even-strength goal. In addition, hopefully, players who were riding hot streaks themselves can pick up where they left off last week. David Pastrnak has five goals and eight points in four games since returning from injury and was named the NHL first star of the week.
Pastrnak really makes hockey look easy sometimes. 
Another concern is how early this is happening. The Bruins have only played 11 games so far. There are 45 left to be played, and how many more of those will have to be rescheduled? It would be foolish to assume this is the end of it. Look at the NFL, almost every team had to shut down their facilities at some point in the season, and breakouts were not confined to just the start. Is it inevitable that the NHL follows in those footsteps? 
For the NHL's part, they have added additional preventative measures, as they should. They've had almost 100 players added to the Covid list, and we're less than a month into the season.
Stay Cautious
This will most likely not be the last of NHL schedule changes due to the COVID-19 Pandemic, and teams like the Bruins, who have been lucky to avoid a breakout so far, should move forward with the utmost of caution. As great as it is that most of the players who have tested positive so far haven't had symptoms, there's enough evidence of the damaging effects of this disease, and athletes are not completely exempt.
In baseball, Boston Red Sox pitcher Eduardo Rodriguez missed most of the 2020 season after he developed myocarditis (inflammation of the heart muscle) due to complications from COVID-19. Asia Durr, a WNBA player for the New York Liberty, missed the entirety of the 2020 season after contracting the disease. Eight months later, she still has lingering symptoms and has yet to shoot a basketball. 
In the NHL, Marco Rossi, the Wild's 2020 first-round selection, has had to return home to Austria to recover from COVID-19 complications. It's a sobering reality to know that a teenager is being affected enough by the disease that he's done for the season.
As much as these postponements may have created a nice break while also ensuring a more hectic schedule down the line for the Bruins, they're also a reality check. Just because hockey is back, that does not mean the pandemic is over. This has been a life-altering year for everyone, and even as the finish line seems to be creeping closer, we can't get complacent.
It'll be exciting to see the Bruins back on the ice tonight, but let's also make sure that the players are being kept safe and taking every precaution they can.  
---
---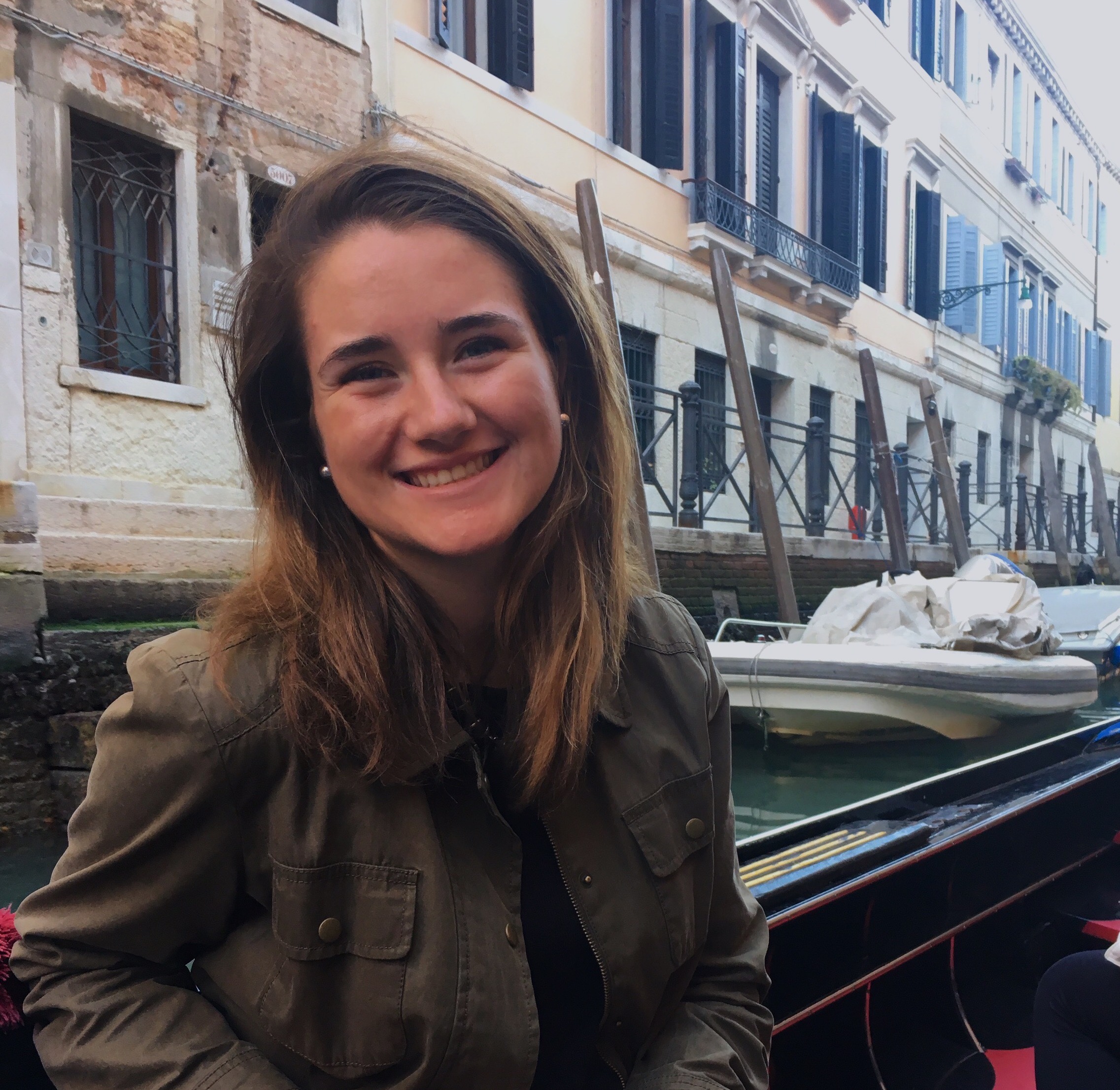 I'm Hannah Garfield, a graduate of Elon University with degrees in Film and Media Analytics. Currently, I'm pursuing my MFA in Screenwriting at Boston University. I'm a lifelong, passionate Boston sports fan and love all things Bruins.