Jeremy Swayman is the long-term solution in net for the Boston Bruins. This appeared to be the case when he originally made his debut during the 2020-21 season, going 7-3-0 and compiling a spectacular 1.50 goals-against average and .945 save percentage. Despite a hot start, however, Swayman's career would see some road bumps that reminded fans that he was young, he was human and that he too was capable of faltering despite how perfectly he seemed to play in his first 10 games.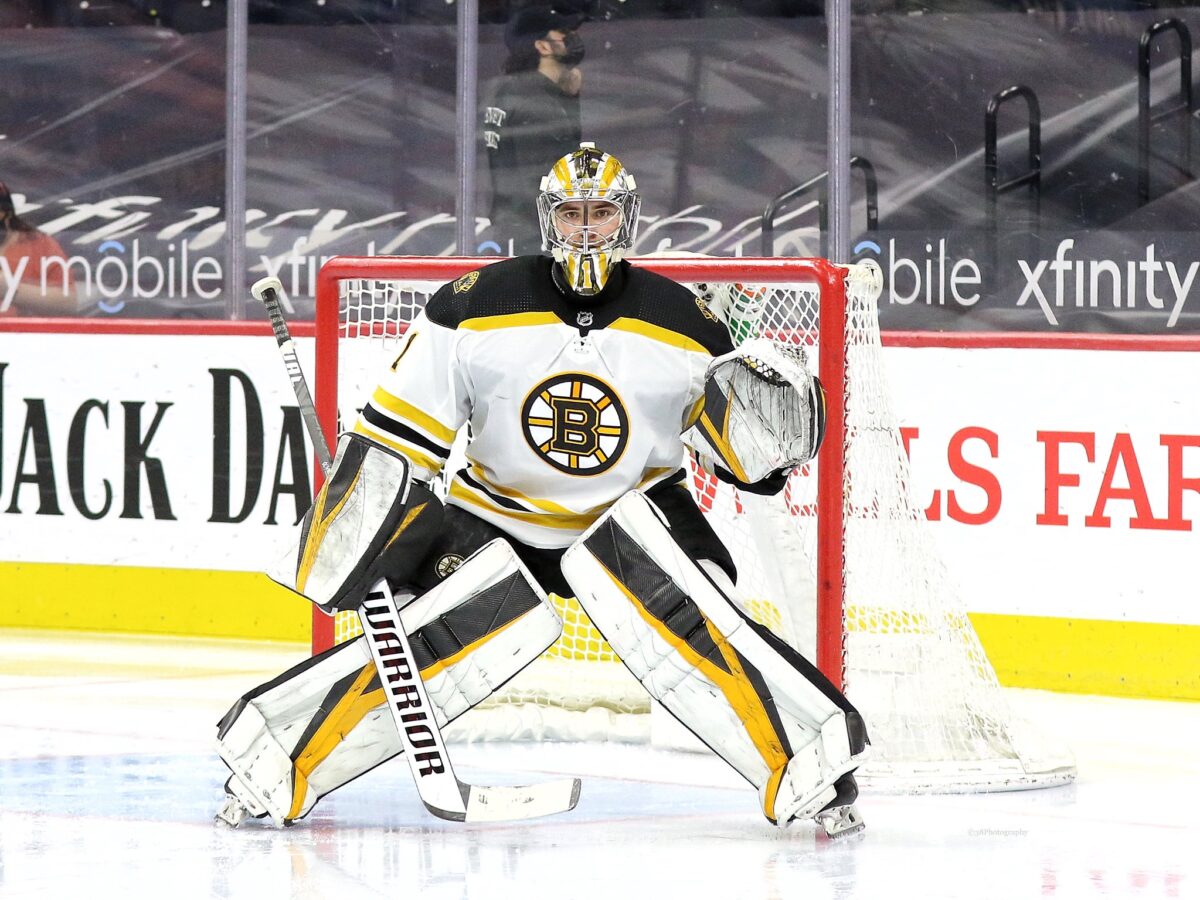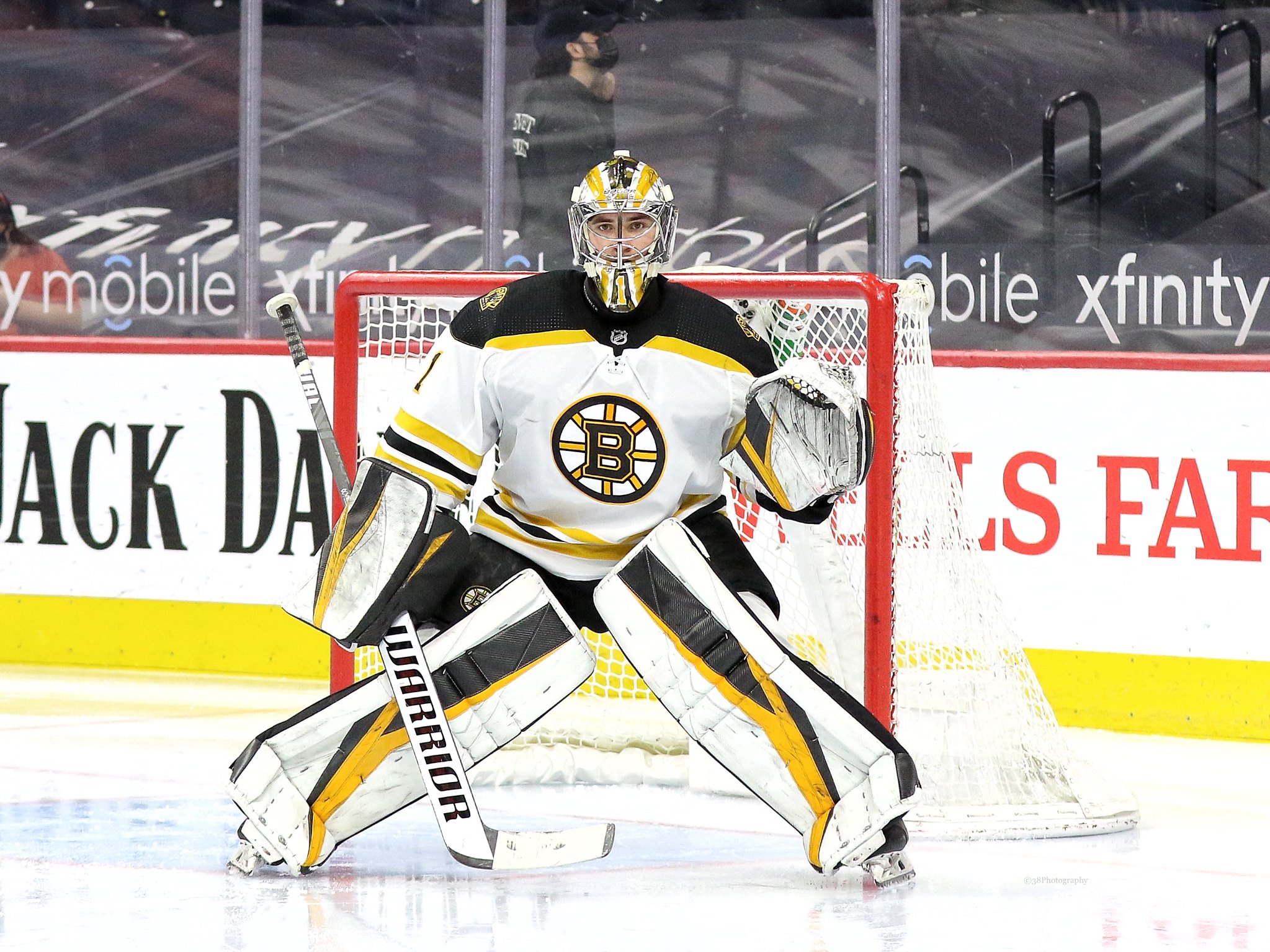 He'd put together a 23-14-3 run as a rookie during the 2021-22 season, with a 2-41 goals-against average and a .914 save percentage. This was also amid a season that saw Swayman starting the year alongside Linus Ullmark as a co-starter, losing his job to a returning Tuukka Rask before eventually reclaiming the starting position, including five of seven postseason starts.
Some players would throw a fit – either behind closed doors, or publicly, and would be rightfully upset about losing a spot on the team. Instead, a disappointed Swayman didn't create any issues for the Bruins upon hearing that he'd be sent to Providence. Rather, he'd ask general manager Don Sweeney if he'd get the net if both Ullmark and Rask struggle. This showed a competitive fire and a sense of maturity that went a long way in Swayman's favor leading up to his return.
Rask's return coupled with Ullmark's contract and production meant that Swayman was the (brief) odd-man out. To be clear, though, Swayman's long-term potential never seemed to be in doubt. His stumbles were never so bad or so prolonged that they became anything other than a blip. For some young players, hitting a wall can be a true disaster but for Swayman, the "struggles" simply made him appear more of an average goalie at times, rather than a bad one. Though he never hit rock bottom, the perspective had changed.
---
Latest News & Highlights
---
Related: Bruins Should Consider Barbashev Trade for the Right Price
With expectations properly reset, however, Swayman now looks every bit the part of a franchise goaltender. Luckily for the Bruins, the team has two goalies who have this ability, are signed to team-friendly contracts and genuinely have a strong friendship that seems unbreakable.
Swayman and Ullmark Form the NHL's Best Goalie Tandem
For Swayman, this year has been a tale of two seasons. In the first 10 games of the season, Swayman would go 5-3-1 with a 2.30 goals-against average and a .887 save percentage. There were some very good starts in that mix coupled with some disasters that weren't all necessarily his fault, but were still shouldered well by the 24-year-old. Since then, in the following 13 games, Swayman would go 8-1-3 with a 1.69 goals-against average and a .937 save percentage. In that stretch, Swayman has been arguably the best goalie in the entire NHL.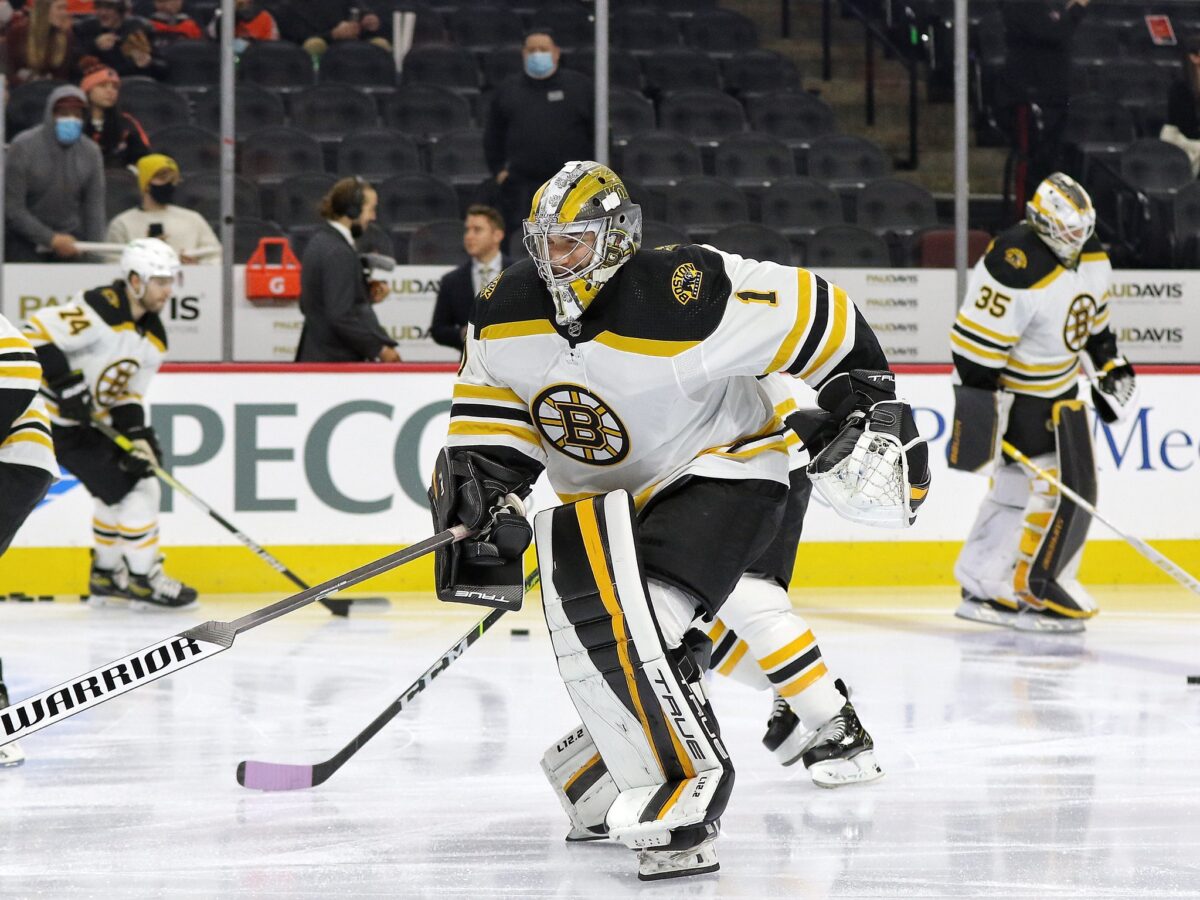 This is even better for the Bruins when considering the fact that Ullmark has been the NHL's very best goalie for the entirety of the 2022-23 season and hasn't slowed down in any way since the start of the year. In the same range as Swayman, going back 13 games, Ullmark has gone 10-3-0 with a 2.00 goals-against average and a .935 save percentage. It doesn't take a rocket scientist to realize that this Bruins' goaltending tandem is as good a pair as the NHL has ever seen.
While Swayman has fully returned to form and appears to be every bit the goalie we thought he'd be back in 2021, it's important to note the maturity he's shown every step of the way. Through the good and the bad, nothing ever seemed to be too big for Swayman. The spotlight never felt too bright, the moment never seemed too large and Swayman's accountability never faltered leading up to this point. That type of accountability and maturity means a lot in professional sports and it isn't something that's lost on Bruins' management or the team's coaching staff.
The Bruins have been fortunate enough to transition from Tim Thomas, to Tuukka Rask and now Swayman and Ullmark. In a position that can be make-or-break in the NHL, the Bruins have had a wealth of riches over the last decade and a half and that doesn't appear to be changing any time soon with the current tandem in place.