The Boston Bruins have acquired Tyler Bertuzzi from the Detroit Red Wings for a protected 2024 first-round pick and 2025 fourth-round pick, Pierre Lebrun reports.
Bruins Continue to Load Up for Cup Run
The Bruins, at an almost unbelievable 47-8-5 this season, are the class of the NHL, but general manager Don Sweeney has been determined to acquire further help for his already elite roster. Last week, he acquired Garnet Hathaway and Dmitry Orlov from the Washington Capitals.
Bertuzzi, a 28-year-old left winger, will provide the Bruins with additional aggressiveness, energy, and tenacity, three hallmarks of their success. Bertuzzi has spent his entire seven-year career with the Red Wings, being drafted 58th overall in 2013 and recoding 88 goals and 114 assists for 202 points in 305-career games.
This season, Bertuzzi has been limited to 29 games due to two separate hand injuries, the second of which resulted from a blocked shot and required surgery. In those 29 games, he recorded four goals and 10 assists for 14 points. He is on the final season of a two-year contract with a $4.25 million AAV. 
The Bruins will hope that, down the stretch, he can recapture his form from last season, when he set career-highs with 30 goals and 62 points.
Red Wings Falling Behind in Playoff Race
The Red Wings are much improved over last season after general manager Steve Yzerman's offseason full of trades and acquisitions. They are 28-24-8 — only needing four more wins in their final 22 to match their total from the entire 2021-22 campaign — but play in the Atlantic, the league's strongest division.
Related: 2023 NHL Trade Deadline Tracker
Seventh in the Atlantic, they are not totally out of playoff conversation, but their hopes are dwindling. Their quest for their first postseason berth since 2015-16 took a big a hit due to their current three-game losing streak. Last week, they held the second Eastern Conference wild-card spot, but are now five points out.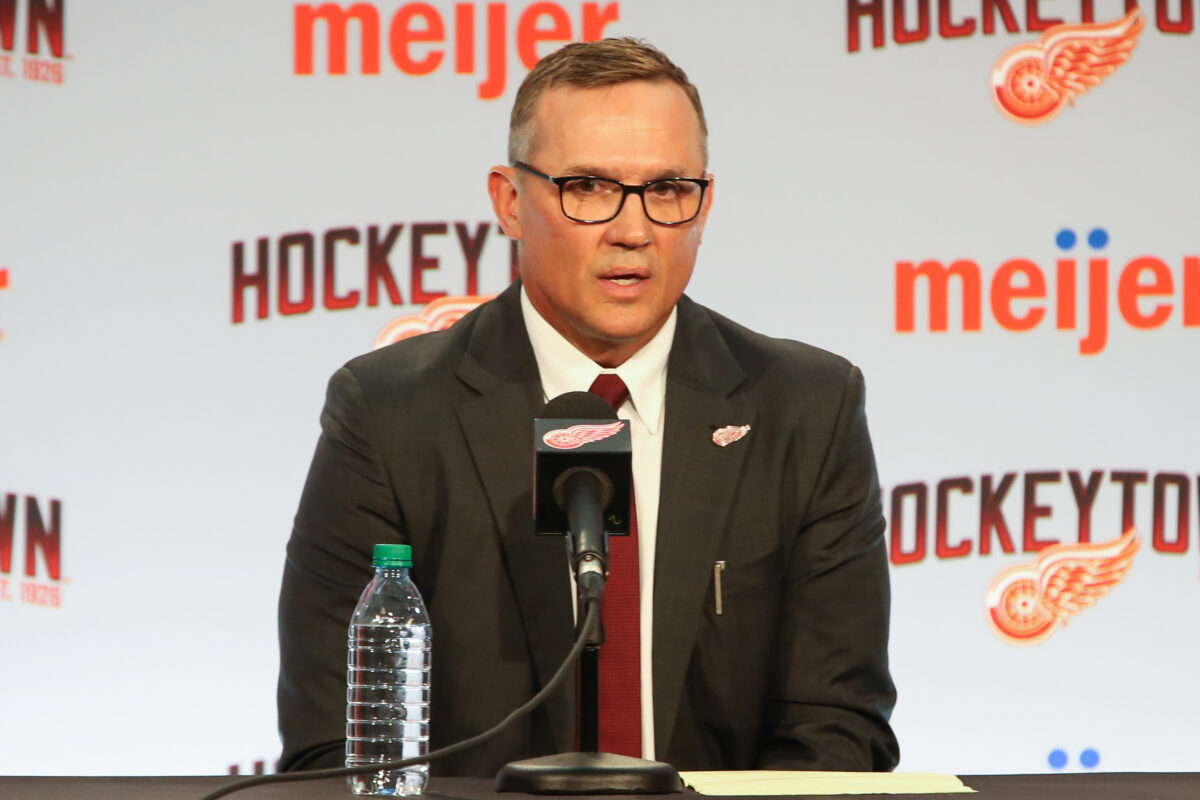 As a result, they've transitioned into sellers, on Wednesday sending Filip Hronek and their 2023 fourth-round pick to the Vancouver Canucks in exchange for a conditional 2023 first-round pick (from the New York Islanders) and a 2023 second-round pick.
A number of younger players seized larger roles this season, making Yzerman comfortable trading Bertuzzi, Sportsnet reported.