Montreal Canadiens general manager Kent Hughes has his hands full ahead of the March 3 trade deadline. His bid to accelerate the team's rebuild has hit several snags. The latest? All the trading having gone on ahead of time around the league, with, for example, ex-Habs center Lars Eller going to the Colorado Avalanche, arguably representing a missed opportunity. It's maybe one of many.
Related: What Canadiens Would Want from Avalanche for Monahan
Of course, in Hughes' defense, he's been in on the pre-deadline trading frenzy himself, getting Denis Gurianov from the Dallas Stars for beleaguered-forward Evgeny Dadonov. It's a good start, but simply getting a slightly less-beleaguered forward for the pending unrestricted free agent (UFA) does not make for a successful trade deadline all on its own.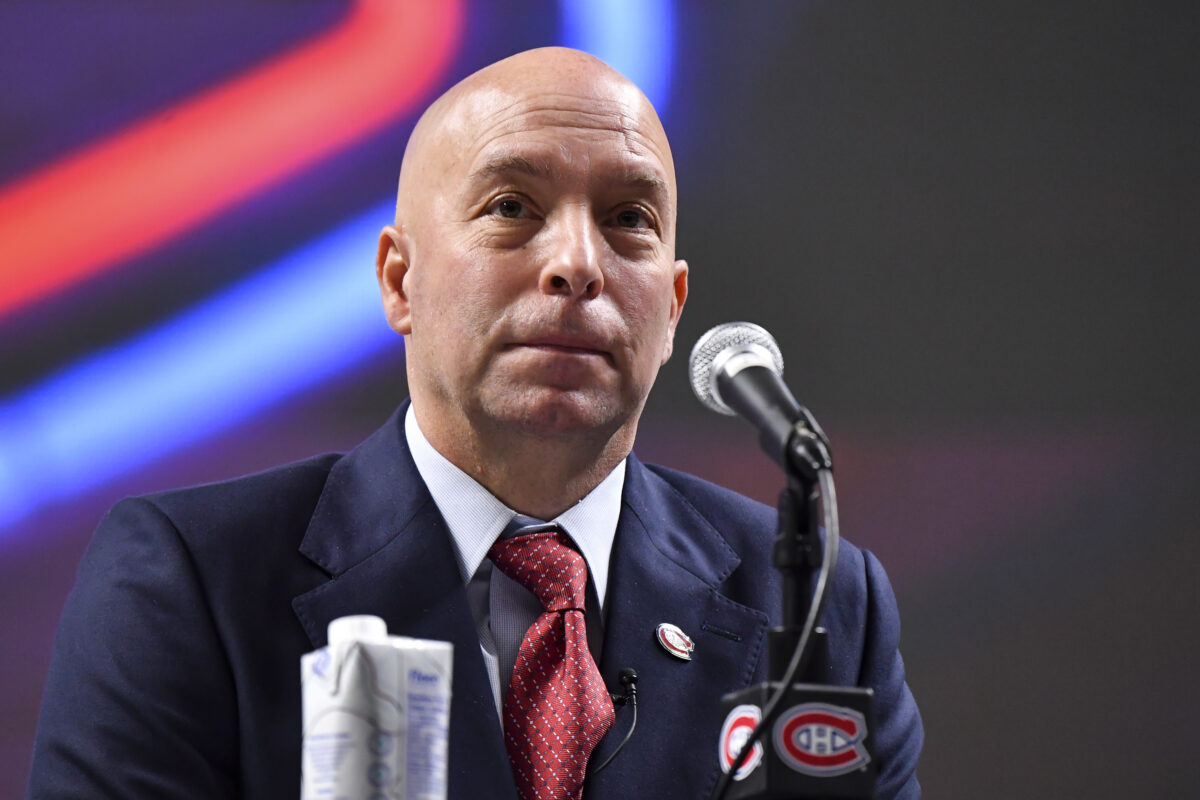 So, what does Hughes need to do push his efforts over the top and satiate the team's oftentimes rabid fanbase? Ranked in order from the absolute minimum to maximum requirements, here's what Hughes could maybe might be able to do to follow up his successful deadline last year, this time in 2023.
5. At Least Something for Jonathan Drouin
With Dadonov gone, Hughes has admirably traded away a pending UFA. Jonathan Drouin is the only one left, at least the only pending UFA who remains healthy. Technically, Alex Belzile and Chris Tierney are going to be UFAs themselves, but the first is a call-up to plug a hole and the second is a recent waiver-wire acquisition, both with minimal value on the trade market.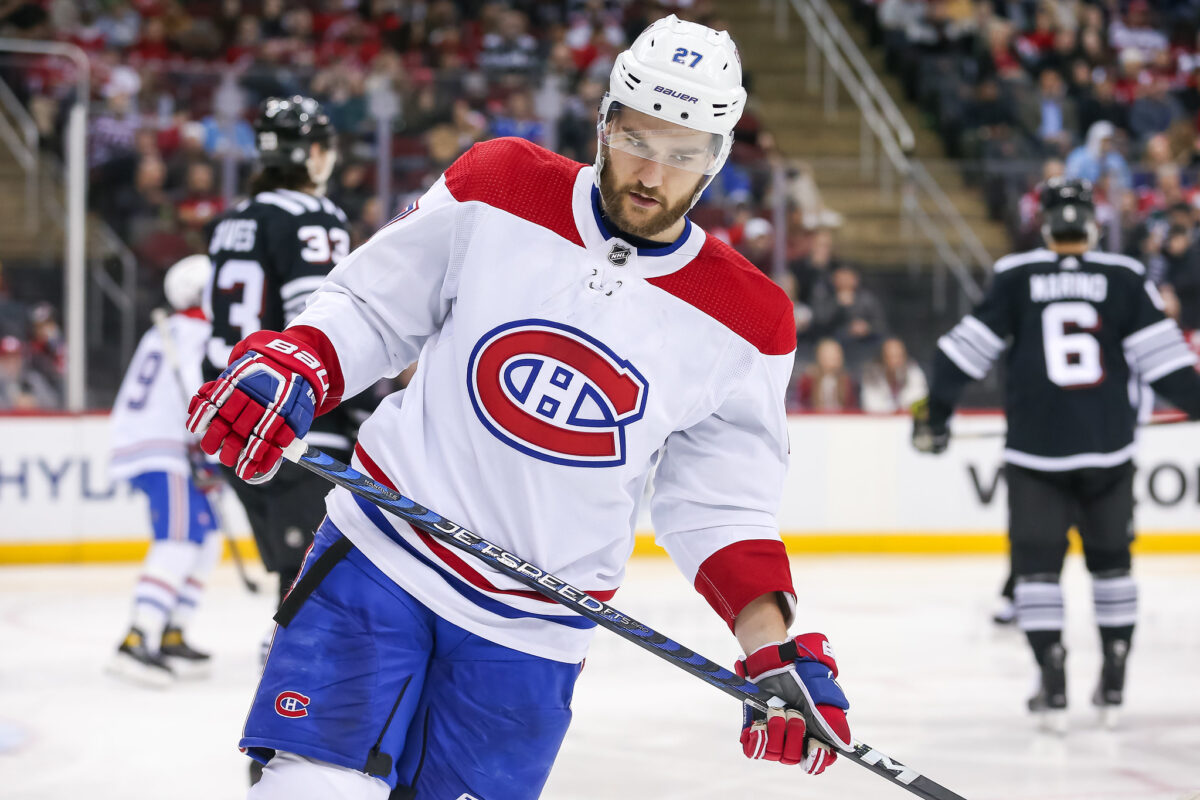 There had been hope Sean Monahan could fetch a first-round pick. However, he's been injured since December. So, despite a strong start to the season on his part, he's likely staying put, especially with the NHL having just let everyone know trades involving players on long-term injured reserve will be closely scrutinized for cap circumvention.
So, just like that, Jonathan Drouin arguably becomes the Habs' most realistic hope to yield that third first-round pick Hughes is reportedly after. Considering he still has zero goals on the year, that's not saying much.
---
Latest News & Highlights
---
Nevertheless, based on how Drouin hasn't exactly worked out as the native-son savior he was billed as when he first got acquired, he's unlikely to re-sign, meaning there's no point for him to stick around. It's just a matter of how much Hughes can get for him at this point. For Hughes to be able to say he did as little as he possibly could, it must be at least something, as, if Drouin remains a Hab past March 3, the deadline will largely be seen as a failure.
4. Something for Joel Edmundson
True, that's a generalized statement, as Hughes could make up for a failure to move Drouin by moving other pieces. However, Drouin is also arguably the likeliest player to be moved at this point… even it makes sense for the Habs and defenseman Joel Edmundson to also part ways.
The Habs' left side on defense is fairly stacked and Edmundson, a left-handed shot, just doesn't fit anymore. Part of it has to do with the emergence of Mike Matheson and rookies Kaiden Guhle, Jordan Harris and Arber Xhekaj. A lot more of it has to do with Edmundson's inability to play up to the same to the level he did in his first season with the Habs, when he formed a relatively dominant pairing with Jeff Petry.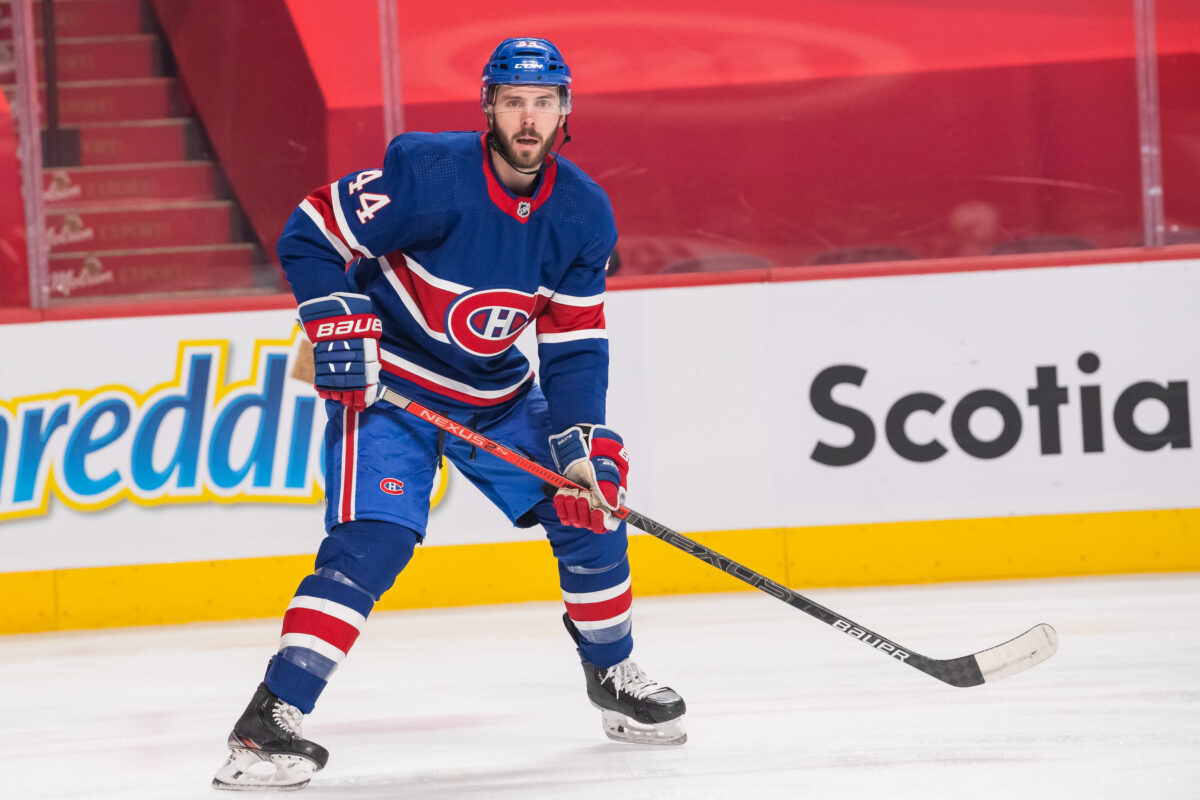 Unfortunately, that last reason is why it will be hard to find a taker, as Edmundson is far from in peak physical condition, having last played on Jan. 26. It's a good sign he's back at practice, hypothetically just being kept out of action by the Canadiens for the purposes of protecting their investment. Even so, expectations on a hypothetical return should be kept low.
At this point, anything will do. The Canadiens must be banking on Edmundson's reputation as a winner, having made two Stanley Cup Final appearances since 2019 (winning with the St. Louis Blues then), looking for someone to take a chance on him. Ultimately, keeping Edmundson in the lineup for the last year he has under contract next season would be a worst-case scenario, from the perspective of the development of their younger defensemen.
3. Something Significant for Josh Anderson
In sharp contrast, Josh Anderson is a forward in whom there should be a lot of interest. A power-forward with speed who is generally good for 20-plus goals a season, Anderson is in the prime of his career and could theoretically fetch the Habs a haul. However, he's also the subject of debate between Habs fans, whether they should trade him at all.
After all, Anderson is under contract until 2027 with a reasonable $5.5 million cap hit. As a mainstay on the top line with Nick Suzuki (at least with so many Habs injured), Anderson is one of the team's better players, one who reportedly wants to stay, seeing as his father is from the Montreal area.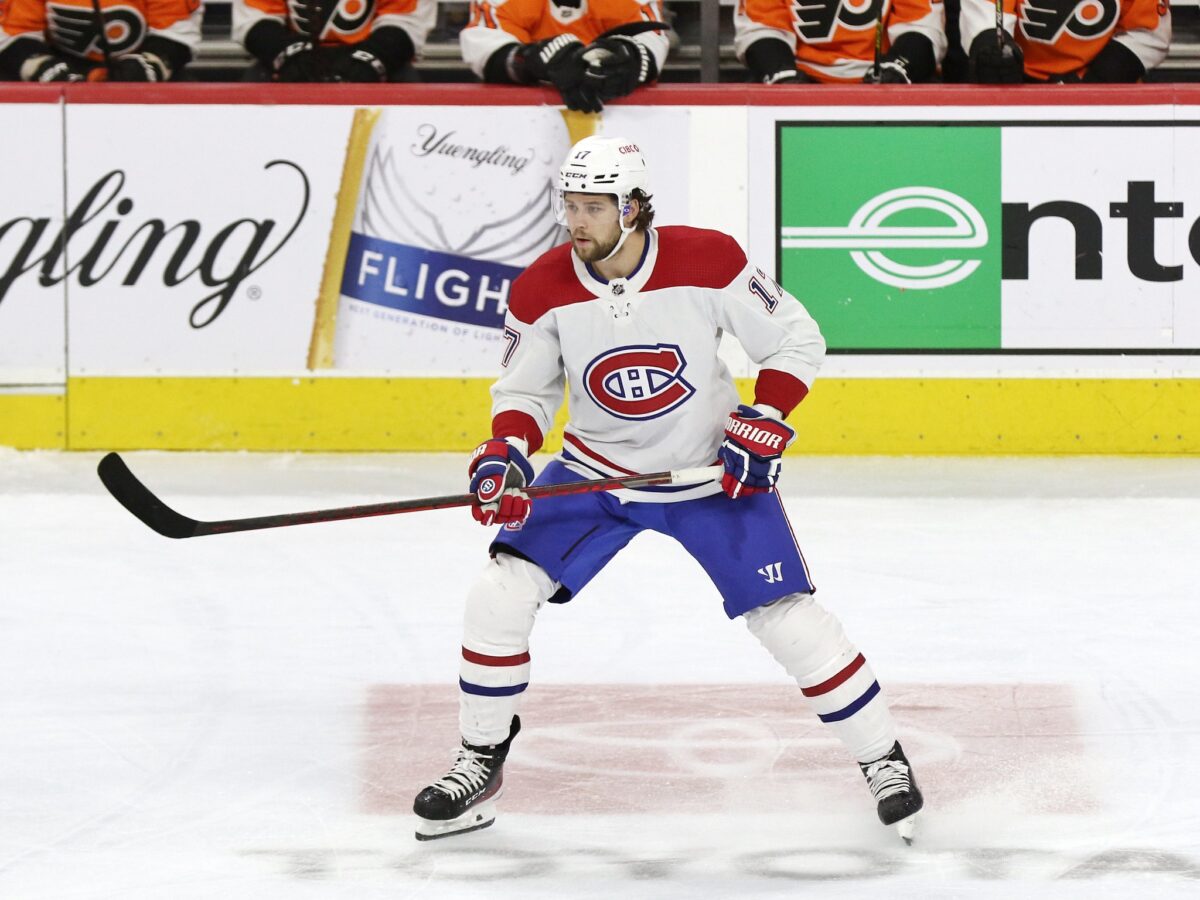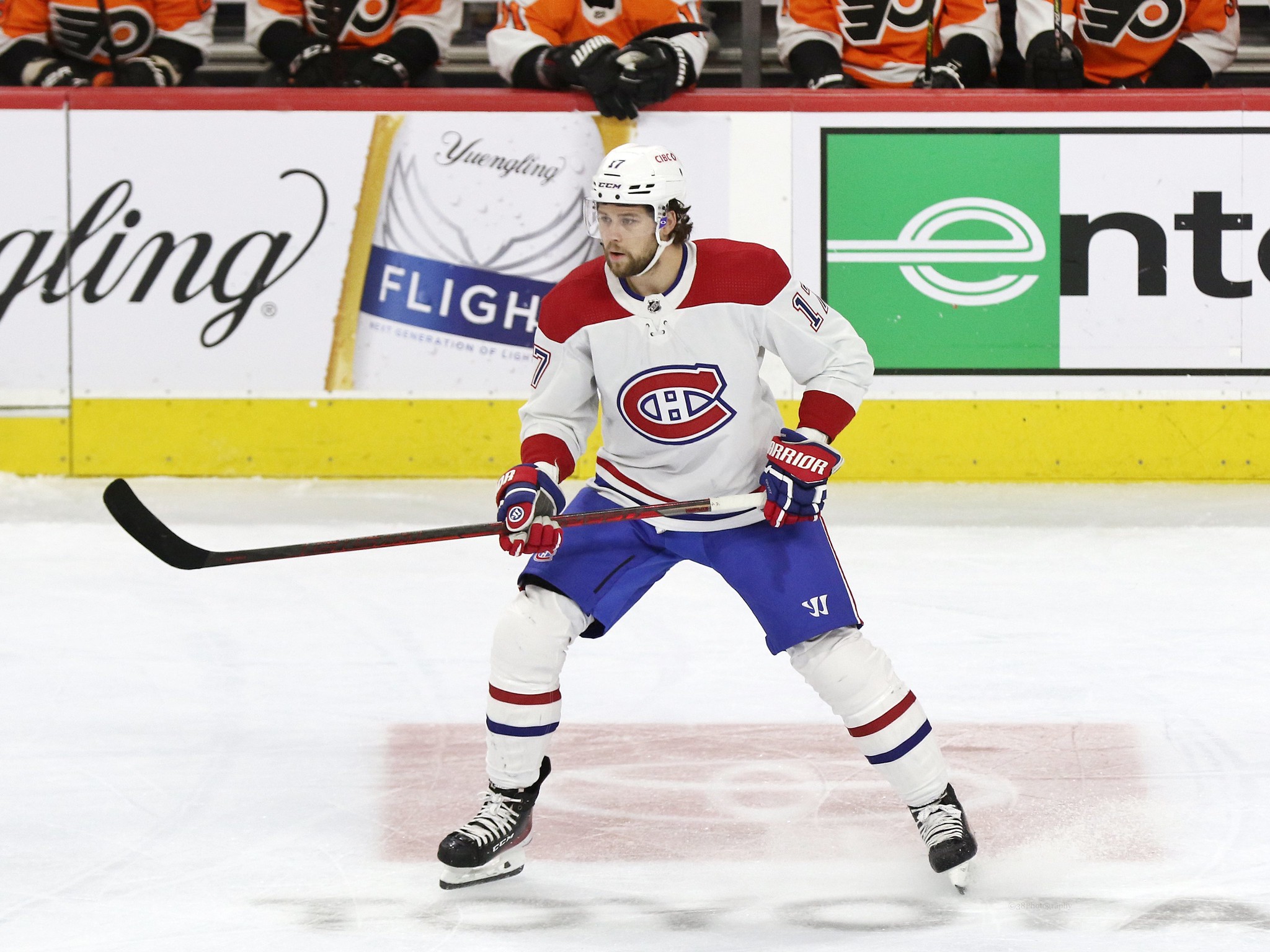 The only issue is the Canadiens are unlikely to be competitive for the next few seasons. By the time they are, that $5.5 million cap hit may no longer make sense, considering he's never scored more than 19 goals or 32 points as a Hab. By trading him now, the Habs could theoretically maximize their return, maybe even get that first-round pick. It just remains to be seen if Hughes is of the same mindset.
Considering Hughes has reportedly turned down offers for Anderson before, he probably isn't. Maybe time changes things? It of course does in that Anderson won't stay as effective as he is now forever. Whether or not enough time has passed for Hughes to come to the same conclusion, who knows? It legitimately would have to be an offer he can't refuse, because simply dealing him away for the sake of making a trade makes no sense. However, getting a significant return for Anderson could make a huge difference for the better in the Habs' rebuild.
2. Taker for Mike Hoffman
Mike Hoffman has done just about everything reasonably possible to make himself more attractive to potential suitors ahead of the deadline. Even though he has a beyond-respectable 13 points in 19 games in 2023 so far, it still may not be enough, as the last few seasons, especially 2021-22, his first with the Habs, have been rough.
It's a statement that arguably applies even to his 2020-21 season with the St. Louis Blues, when he put up a decent 36 points in 52 games. However, the signs of decline (and general lack of defensive ability) were there for everyone to see. Of course, then-GM Marc Bergevin needed a power-play specialist and Hoffman made sense to a degree. In retrospect, with the Canadiens on a collision course with a last-place finish, the three-year, $13.5 million deal didn't.
Of course, the last-place finish wasn't part of Bergevin's plan. That doesn't change the fact Hoffman hasn't worked out, with just 20 points on the power play in his two years with the team, despite regular ice time on the man advantage. To put it in the proper perspective, in his career, 70-point season with the Florida Panthers in 2018-19, he had 35.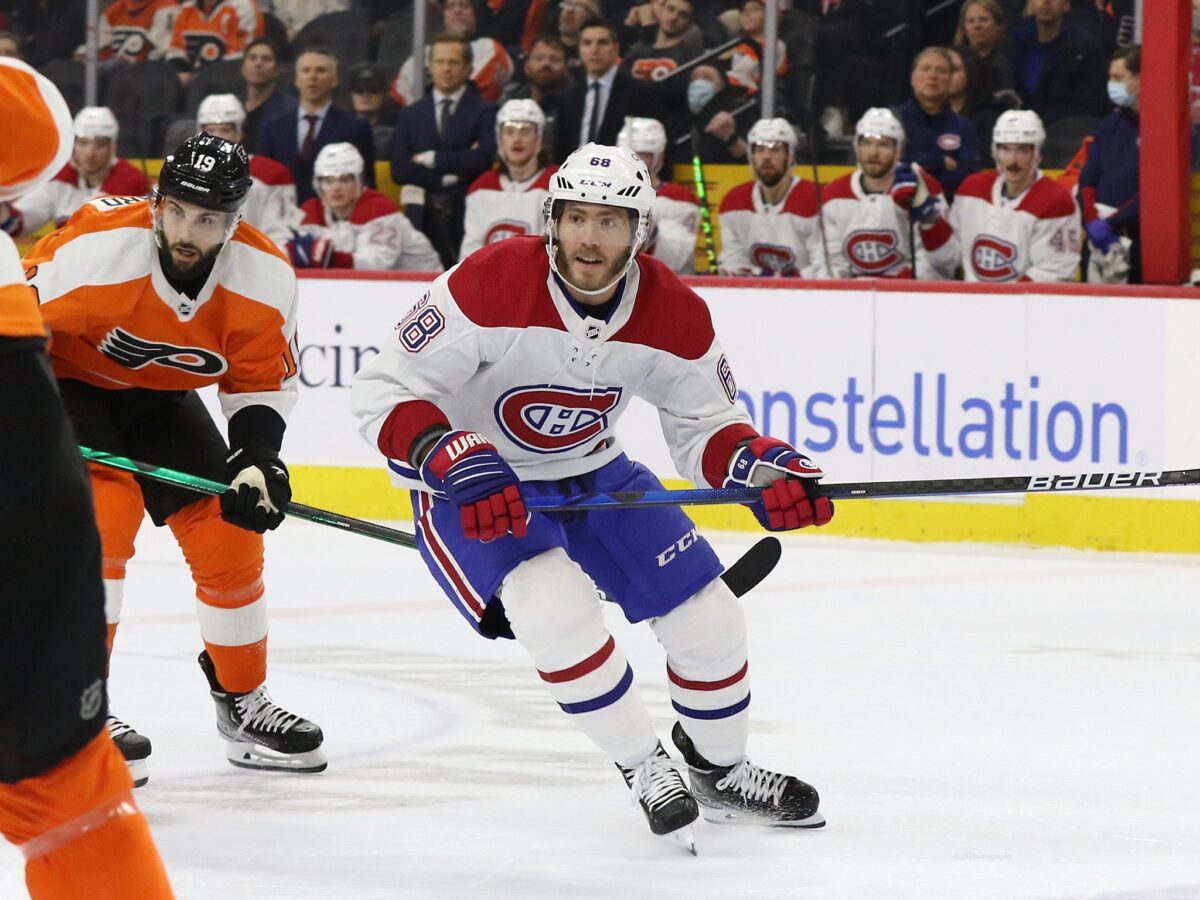 Everything taken into account, Hoffman's 25 points in 46 games this season overall are about as much as you could hope for from the offense-only forward at this stage of his career. However, with one year left under contract after this one, his deal is less than ideal. If Hughes can find a taker, likely retaining salary in the process, power to him.
1. Taker for Joel Armia
At least Hoffman has had a quasi-productive season. Joel Armia has just 11 points in 37 games, far off the beaten path of where many saw his tenure with the Habs headed, when he scored at a 0.5 point-per-game pace back in 2019-20. Now signed to a contract that only expires in 2025, Armia is another unfortunate example of a remnant of the previous regime who just doesn't fit in with the rebuild and arguably Hughes' vision for this team.
Armia ($3.4 million) may have a lower cap hit than Hoffman. However, due to the extra year he has under contract, it's less likely Hughes finds a trading partner. The irony is, Armia initially came to the Habs as a sweetener in the acquisition of goalie Steve Mason's contract from the Winnipeg Jets back in 2018. If Hughes is able to get rid of Armia's contract, it will likely have to be by adding a sweetener himself.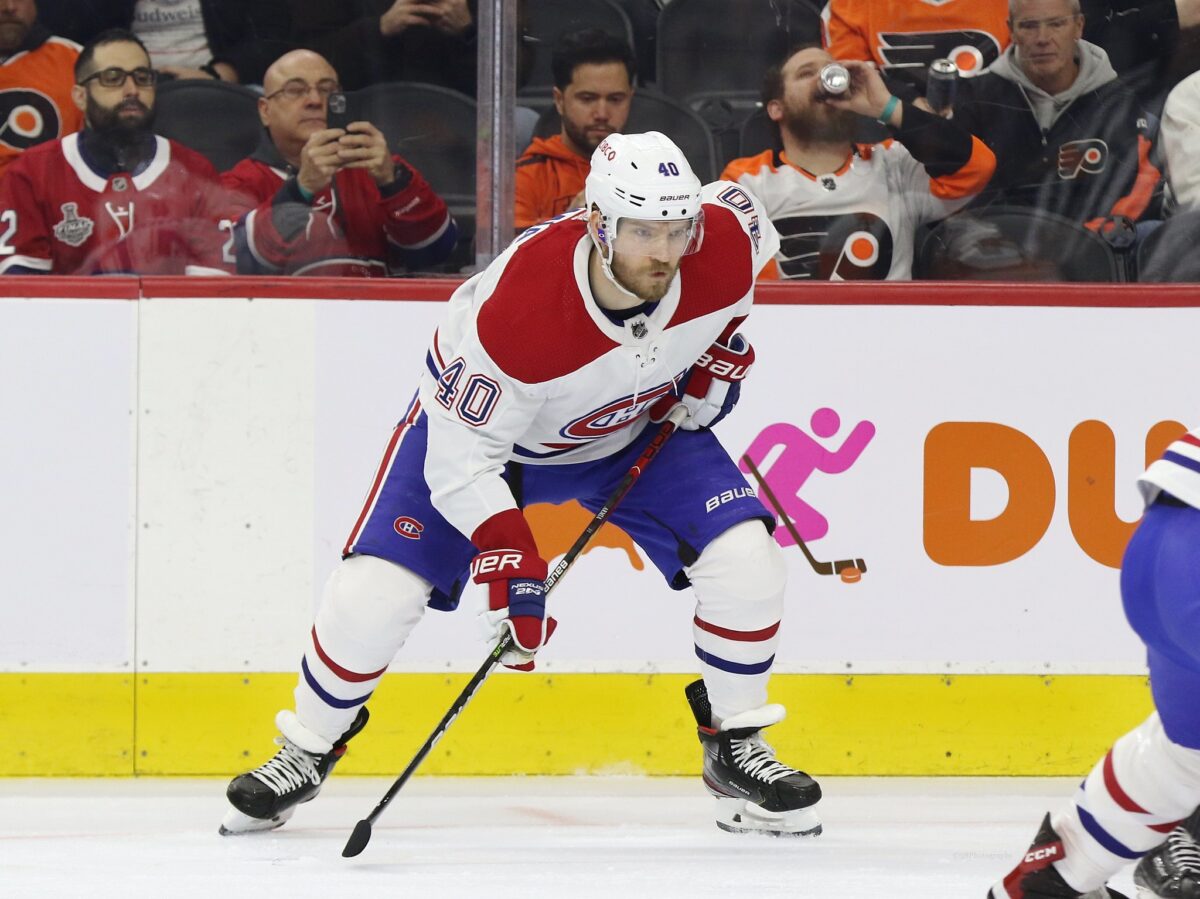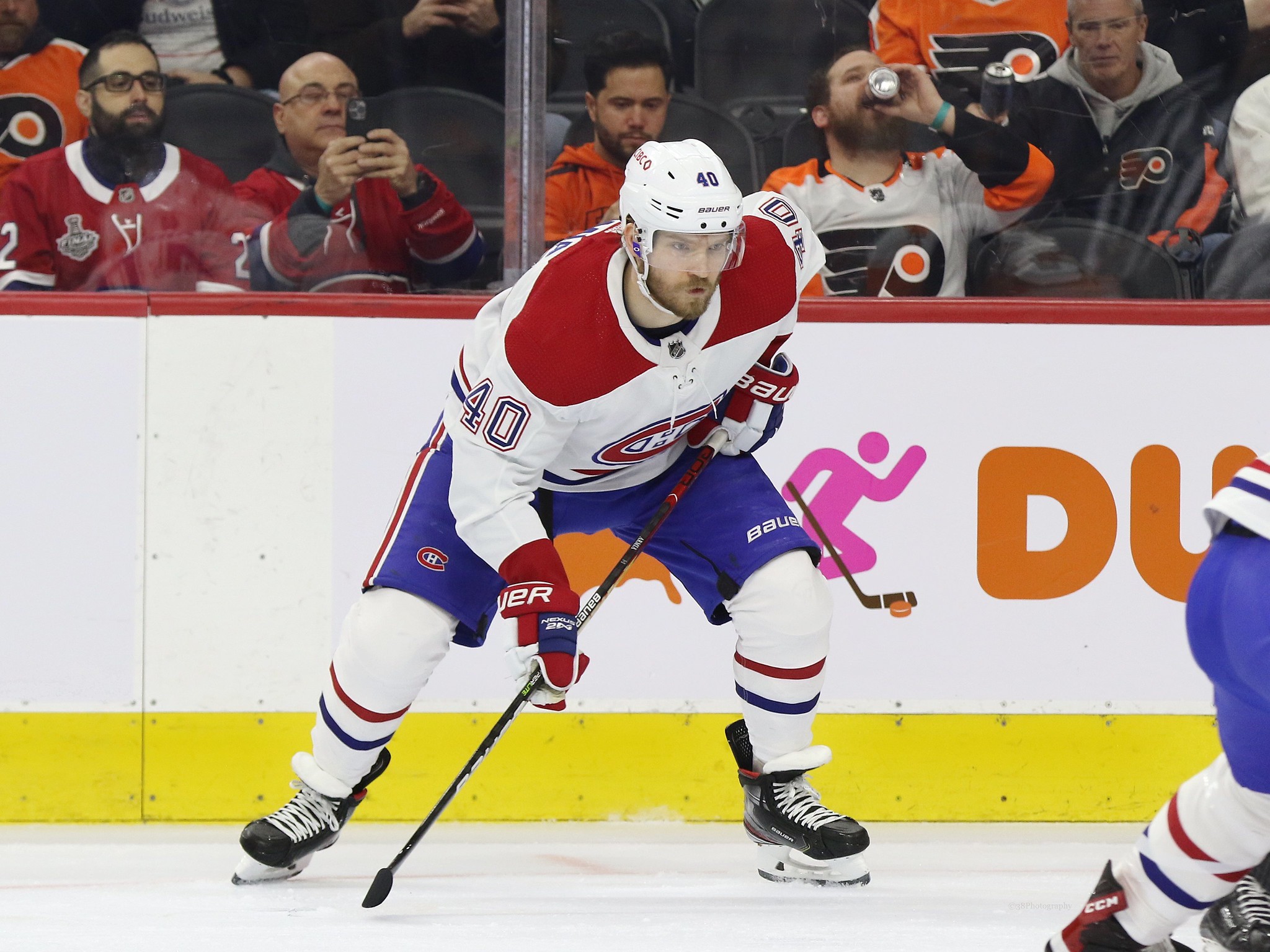 As a result, it's not about what Hughes can get for Armia, but can he simply get rid of the contract at all? If he can get it done somehow, such a move would go a long way to making this deadline a success all on its own, which unfortunately speaks to how expectations for Hughes' deadline have lowered drastically over just a few weeks.
To be fair, Hughes doesn't need a big deadline for the rebuild to be a success. However, it certainly wouldn't hurt. Few would (or at least should) think less of him if he's unable to get much more done, as his hands are tied to a great extent, but his legend would certainly grow if he did, setting the Habs up for a better 2023 offseason in the process with a few extra futures with which to work.
To a degree, many must be thinking Hughes has something up his sleeve, a testament to the work he's done thus far. Some of the greatest magicians have pulled off their finest acts cuffed, after all. He's got nothing but time for the larger rebuild, but the clock is nevertheless ticking for him to work some more magic before the deadline comes and goes.