It's no secret Montreal Canadiens general manager Kent Hughes wants a third first-round pick in the 2023 NHL Entry Draft. How he intends to get one is a different story at this juncture. With so many Canadiens on the shelf, Hughes' hopes of securing one are at serious risk.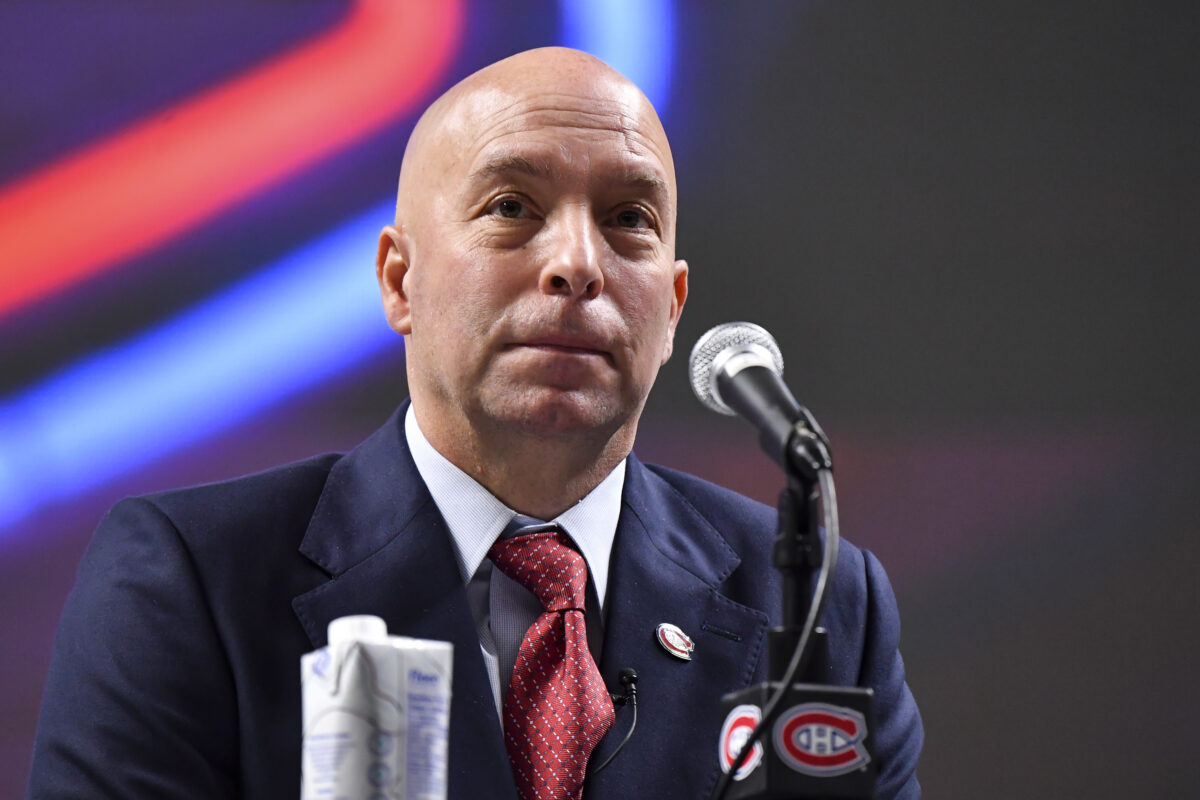 That's because several potential Canadiens who would otherwise be trade bait at the upcoming March 3 trade deadline are among the wounded. And, as much as Habs fans would love a repeat of an injured Kimmo Timonen getting traded to the Chicago Blackhawks ahead of the 2015 deadline (for relative top dollar, too), it just isn't realistic.

So, if you're Hughes, you have a decision to make. Do you adapt on the fly and change course, making additional names available, or do you hold tight with what you've got, potentially letting that third first-round pick (in an especially deep draft year) slip through your fingers? For some added context, here are the five likeliest Habs to get him that pick, in increasing order:
5. Mike Hoffman
Out of respect for his latest hot streak, Mike Hoffman effectively gets an honorable mention on this list. That's more than can be said for, say, pending-unrestricted free agent (UFA) Evgeny Dadonov, who, with just 17 points on the season so far, failed to make the cut. However, let's call a spade just that. Despite scoring 10 points in his last 12 games entering Tuesday night action, Hoffman is unlikely to get traded at all, let alone for a first-round pick.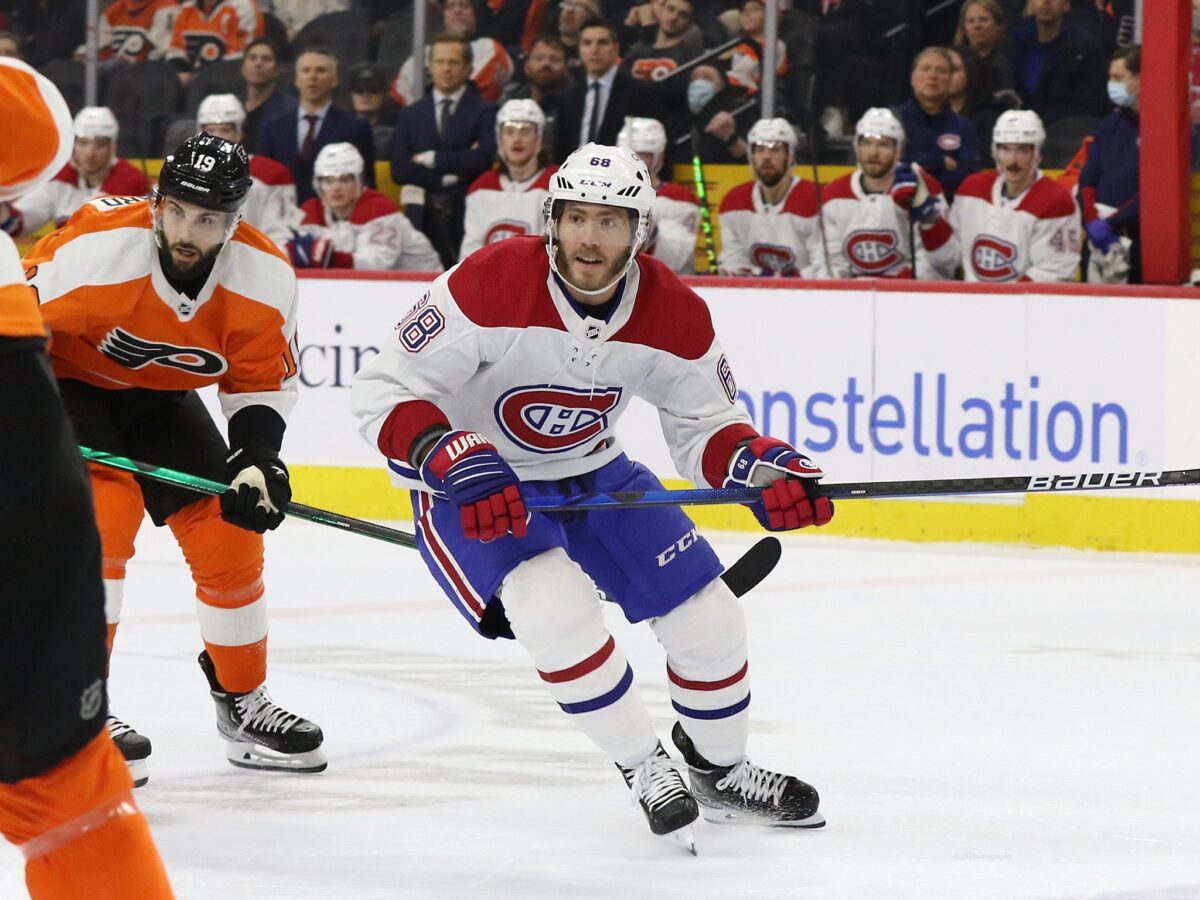 It's not entirely against the power-play specialist. It's more so circumstances, namely his contract and the fact Hoffman has another year left under contract after this one at $4.5 million. For Hughes to be able to move that deal, he'd realistically have to retain salary for both years, handicapping the chances something gets done severely.
It's more realistic Hughes gives up something in addition to Hoffman to get rid of his contract, as a sweetener, which is far from outside the realm of possibility, as this list will later prove. That's what we in the business call foreshadowing. The only question is how badly does Hughes want to get rid of the contract, as Hoffman, all due respect to him and what he's accomplished on the scoresheet lately, will otherwise take up a roster spot that would ideally go to someone else next season.
4. Joel Edmundson
Defenseman Joel Edmundson is another name with term left on his deal. He ranks higher than Hoffman for his track record, with two Stanley Cup Final appearances since 2019 (one win). However, he's gone from arguably the likeliest non-UFA Canadiens player to be traded to one unlikely to be moved at all based on how an injury has kept him out of action since Jan. 26, having played just 63 games since the start of 2021-22 due to various ailments.
Related: 3 Non-UFA Canadiens Likeliest to Be Traded During Rebuild
In some circles, Edmundson is indeed thought to be worth a first-round pick, in a hypothetical trade with the Edmonton Oilers for example. However, the only snowball's chance in hell that has of working is if he's healthy. Even if he was, based on our mock trade deadline feature on the proposal, such a deal would favor the Canadiens too much to go through, in all honesty. It's a pipe dream, little more.
3. Sean Monahan
Forward Sean Monahan is another injured Canadiens player who would likely be on the block, were circumstances different. As a pending UFA, Monahan is probably likelier to get moved than Edmundson, who has one year left at $3.5 million after this one. In fact, despite Monahan's much higher $6.375 million hit this season, there's actually a decent chance the latter fetches the Habs that first-round pick.
---
Latest News & Highlight
---
Of course, as alluded to earlier, that's only if Monahan gets healthy. However, there should be no denying general managers tend to overpay at the deadline and a veteran center like Monahan, who had been having a rebound season, with a chance at his eighth 20-goal campaign (before getting injured in December)? They're generally worth their weight in gold.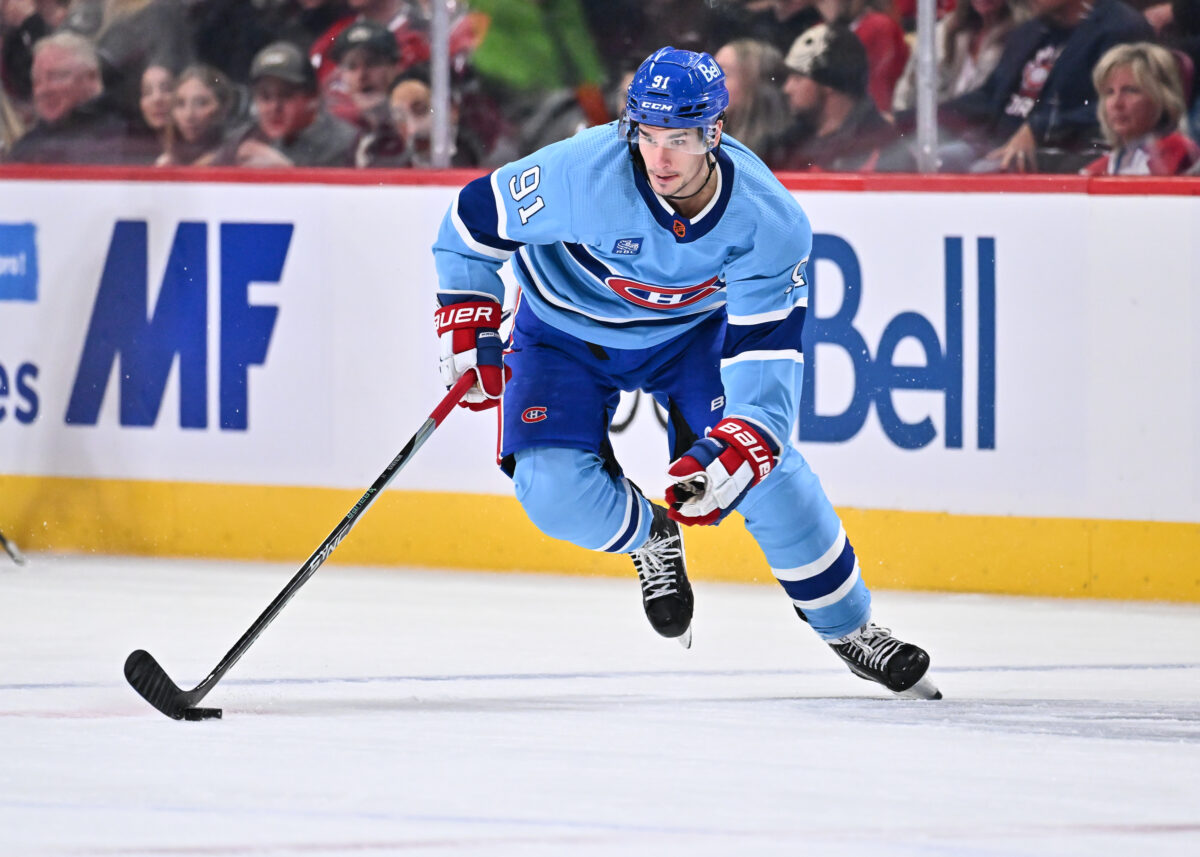 At this point though, even if Monahan were to get healthy in time for the deadline, Hughes would be negotiating from a position of weakness. Whatever he can get for Monahan would be worthwhile, and, quite honestly, few Habs fans would be able to complain, considering he already netted them a conditional first, simply for Hughes having taken on the contract in the first place.
Now, the Hoffman deal isn't so bad that Hughes would ever stoop to such a level to get rid of it. However, the two deals do present an interesting dichotomy, considering Monahan is so much more valuable. With Monahan's deal about to expire though, one way or another he's likely on his way out of the organization. He's obviously not the only one.
2. Jonathan Drouin
For some, the day forward and pending-UFA Jonathan Drouin leaves the organization can't come soon enough, even if it's fast approaching. He's been under fire for much of his time with the Canadiens, incapable of living up to the high expectations that were set when the previous administration acquired him to effectively become a local hero.
Signing a six-year, $33 million deal back in 2017, Drouin by and large produced like a top-six forward during his time with the Canadiens, at least when he was healthy. That right there is the rub, considering he only got in 296 games with the Habs in that time. Some suitors may not be able to overlook a number like that or the fact he went from a perennial 20-goal scorer on paper to one without a single tally this season. Since the start of 2023 though, he's notched 11 assists in 12 games, speaking to his playmaking abilities.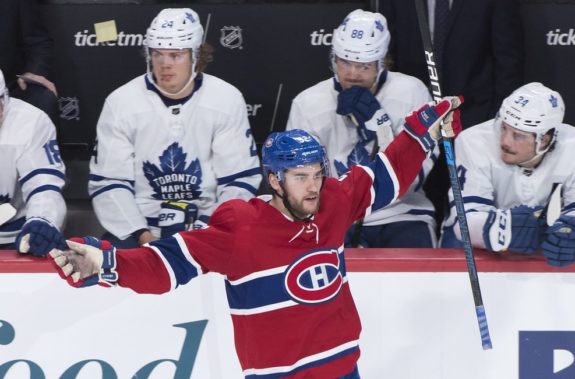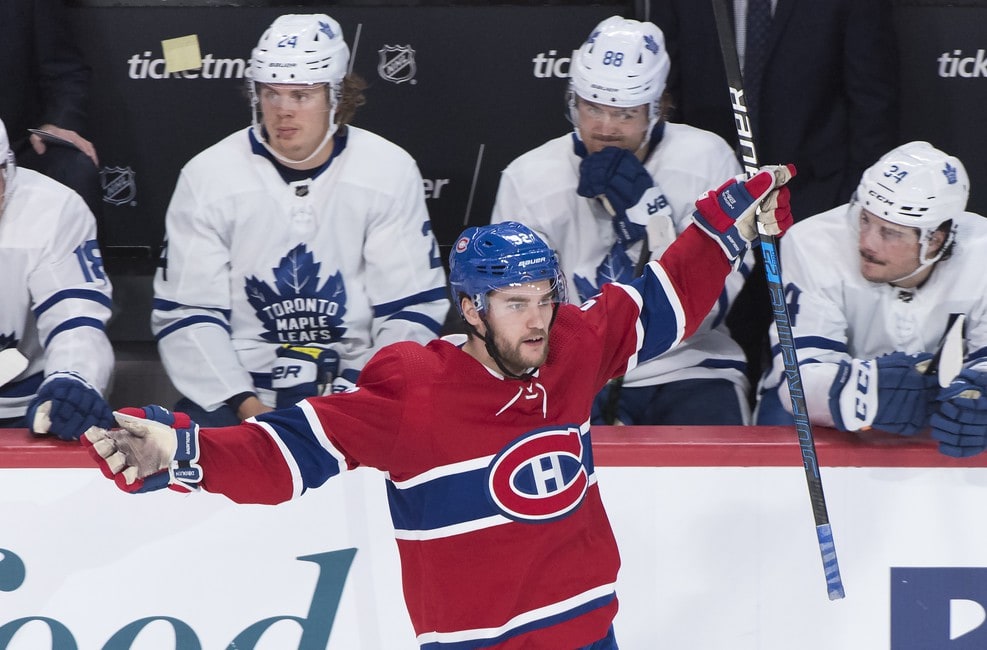 To be completely honest, Drouin is unlikely to get the Canadiens a first, even if he is healthy right now. Had you asked anyone at the start of the season, when he was entering a contract year as a 27-year-old in his prime, you maybe would have gotten a different response. The simple fact of the matter is Drouin hasn't performed like he's capable of, hampering Hughes' chances of getting much of anything significant for the forward.
However, with 21 points over his last two playoff runs (27 games), Drouin at least has a reputation for producing when it matters the most. We'll see what it gets Hughes when it matters the most to the Canadiens, as it's impossible to conceive of Drouin re-signing in Montreal, where it really hasn't worked out for both sides.
1. Josh Anderson
Not all is lost, in the sense the Canadiens arguably do have the assets to get a first-round pick, if they really want it. Hughes just needs to determine how badly he does. A player like Josh Anderson, in whom there's a lot of reported interest, strikes the perfect balance as someone whose value is relatively high as an in-his-prime power forward on pace for over 20 goals, but realistically won't be by the end of his seven-year, $38.5 million deal in 2027.
Hughes must determine whether or not he envisions Anderson contributing like he is to the cause, when the Habs are actually going to be competitive. Ultimately though, in Anderson, the Canadiens have a 20-goal forward in principle, who has only once scored more than 40 points. It's hard to see him being as valuable as he is right now, in just a few short years, especially seeing as, objectively speaking, he's a complementary forward.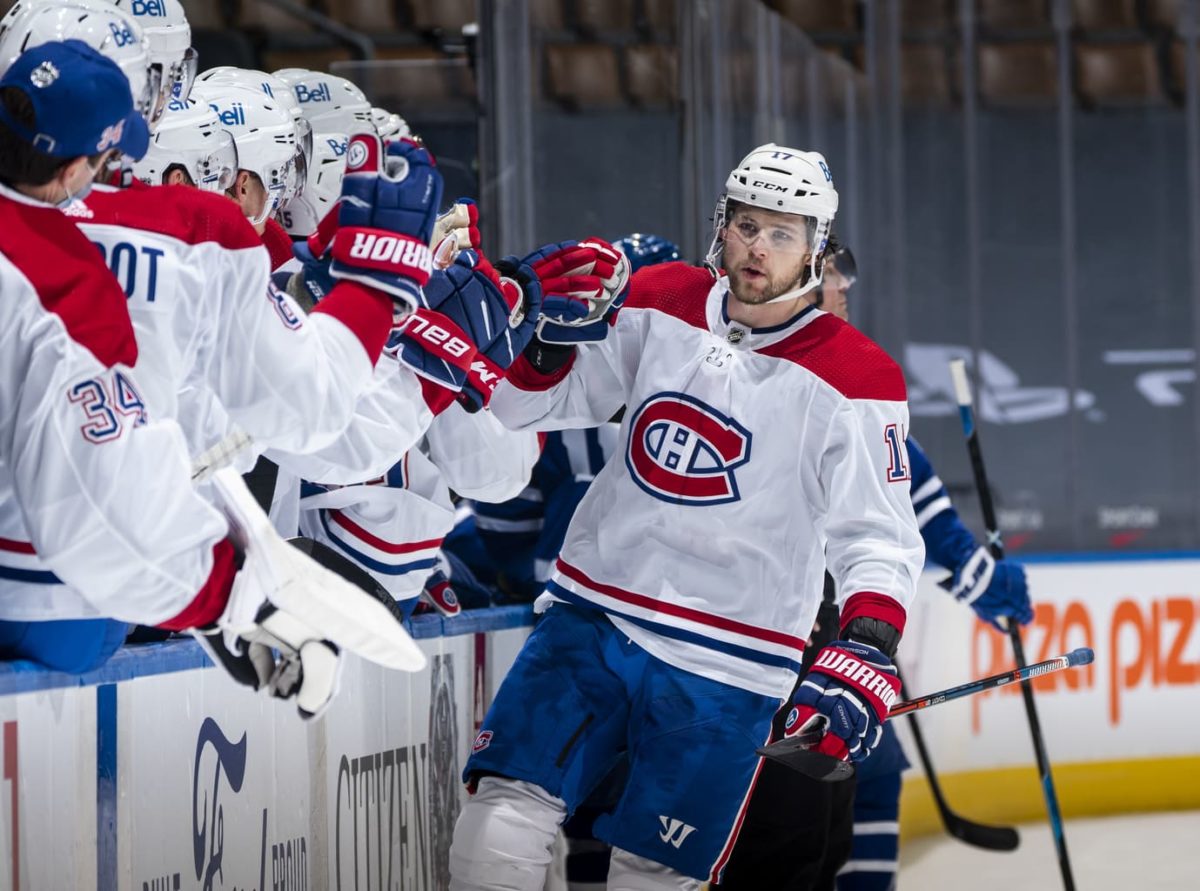 As a result, there's a case to be made the Canadiens need to trade Anderson now, just like there was last season, when his overall point production was actually higher. It comes down to one very simple argument: Who's likelier to contribute positively to the Canadiens maybe four seasons from now, Anderson or a first-round pick in an especially deep draft class?
For some context, the Canadiens have plenty of on-roster, impact talent 22 years old or younger. Four years from now, Anderson will be on the verge of turning 33. Canadiens skaters who are that age or older? Dadonov, Hoffman, David Savard and Chris Wideman. That isn't to say 33-year-olds can't be valuable, only that Anderson's trajectory far from suggests he'd be an outlier.
True, that first-round pick may not pan out either, but, even in such an instance, based on the above list, would you rather have another 33-year-old you can't get rid of taking up a roster spot or a shot at drafting a star player right now? Worded that way, it should be an easy call.
In an ideal world, Hughes would probably want to trade away the contracts of just about every player listed above. As Hughes is in the market for that additional first-round pick, chances are good he'd come to the same conclusion if he really stops to think about it.