The Hockey Writers' Montreal Canadiens channel is looking ahead to the NHL trade deadline with a series of mock trades. This is a fun exercise, as writers covering the Habs weigh hypothetical options available to the team and what impact these trades might have on it in the immediate and long-term future of the rebuild.
---
---
At one point, defenseman Joel Edmundson was a part of the Canadiens' top pairing with Jeff Petry (from an analytical perspective anyway). That was his first season with the team, when the Canadiens went on to lose the 2021 Stanley Cup Final… just two seasons removed from his 2019 Cup victory with the St. Louis Blues.
Mock Trade Number 2: Joel Edmundson to Oilers
So, it's easy to see how Edmundson has earned a reputation as someone who can contribute defensively to a contender's playoff run. Considering the Canadiens are loaded up on defense on the left side though, it's a good time to see if the Canadiens can parlay that reputation into something of value, as fellow left-handed shots like Mike Matheson, Kaiden Guhle, Jordan Harris and Arber Xhekaj on the big club gain traction in the heart of Habs fans (at the former's expense).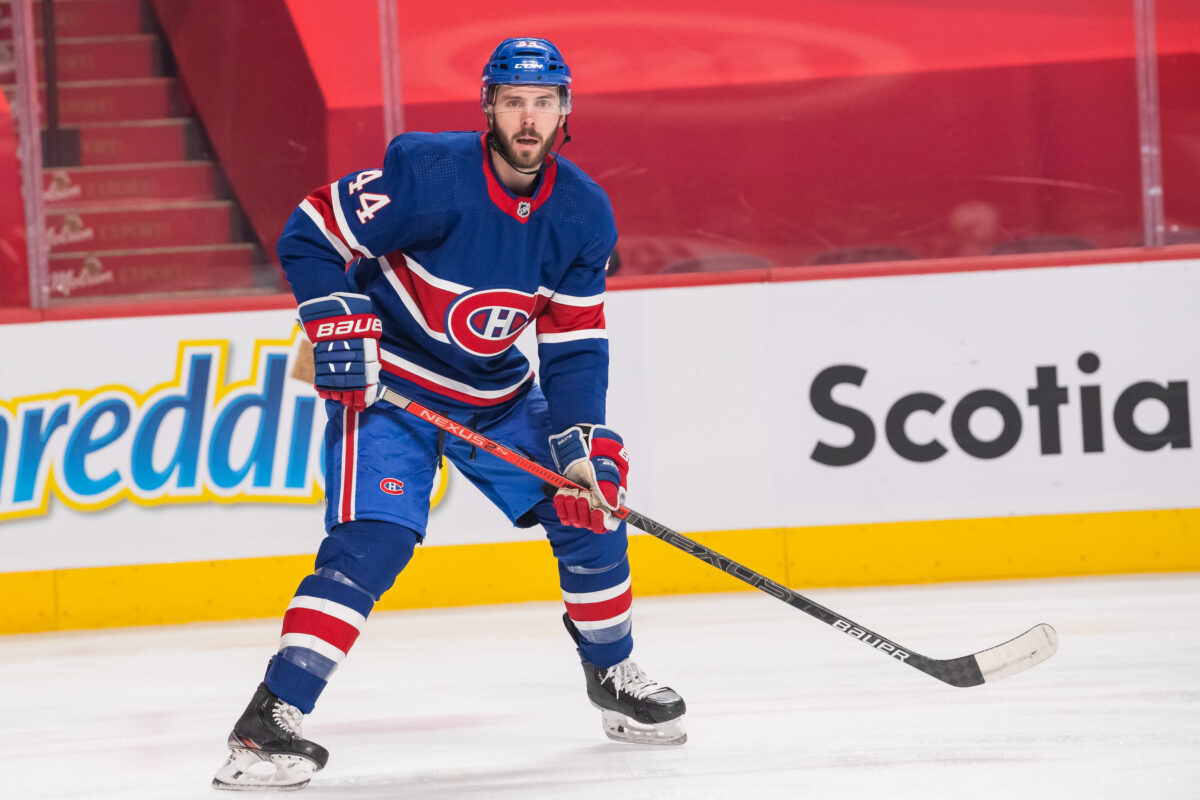 Simply put, on a rebuilding team with an offensive vision, Edmundson, as a shutdown defenseman, no longer fits the mold. At just 29 years old though, he can still theoretically be an appealing option to teams with an open window right now, even with a $3.5 million cap hit up until 2024
Related: 3 Non-UFA Canadiens Likeliest to Be Traded During Rebuild
While nothing is definite by the any stretch, the Edmonton Oilers have reportedly identified Edmundson as a potential target come the March 3 trade deadline. The question is, is he both a good fit on defense and financially speaking for the Oilers?
The Edmonton Oilers Situation
Every year, like clockwork, a lack of defense on the offensive-powerhouse Oilers becomes the team's biggest issue. They've already "addressed" their goaltending anyway, having signed Jack Campbell away from the Toronto Maple Leafs for $25 million over five years… only for rookie Stuart Skinner to outplay the veteran, earning the lion's share of games (despite a relatively mediocre 2.95 goals-against average).
---
Latest News & Highlights
---
So, if fixing the goaltending further isn't realistic, the Oilers are presumably going to turn their attention to their defense, having allowed a fair, but unspectacular 20th-ranked 31.7 shots per game. For some context though, the fifth-ranked (overall) Tampa Bay Lightning are right behind them with 31.5, just with Andrei Vasilevskiy in net.
However, the Oilers lead the league with 3.73 goals per game. So, adding more of a shutdown element on defense (as opposed to, say, an offensive-minded John Klingberg, with double the hit compared to Edmundson, but over just the single season), is probably the way they're going to go. Their left side meanwhile consists of Darnell Nurse, followed by Brett Kulak and then the inexperienced 21-year-old Philip Broberg (with Ryan Murray on injured reserve with recurring back issues).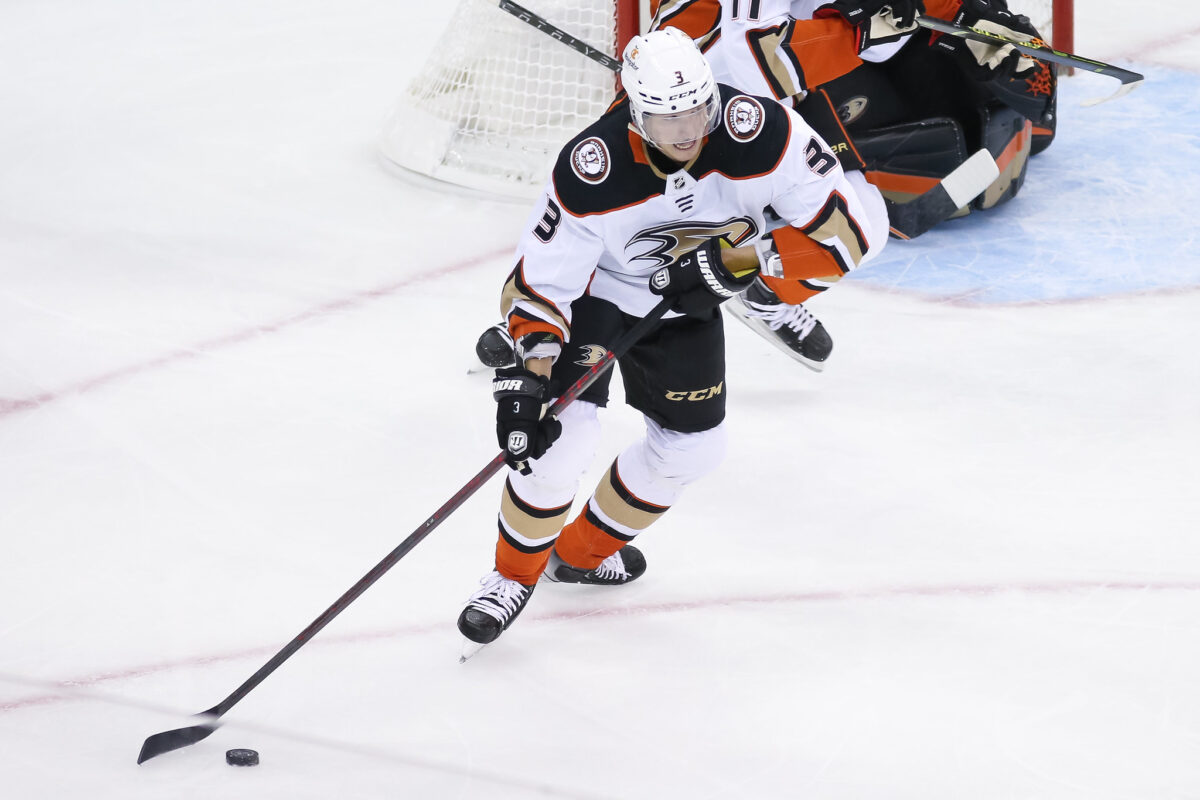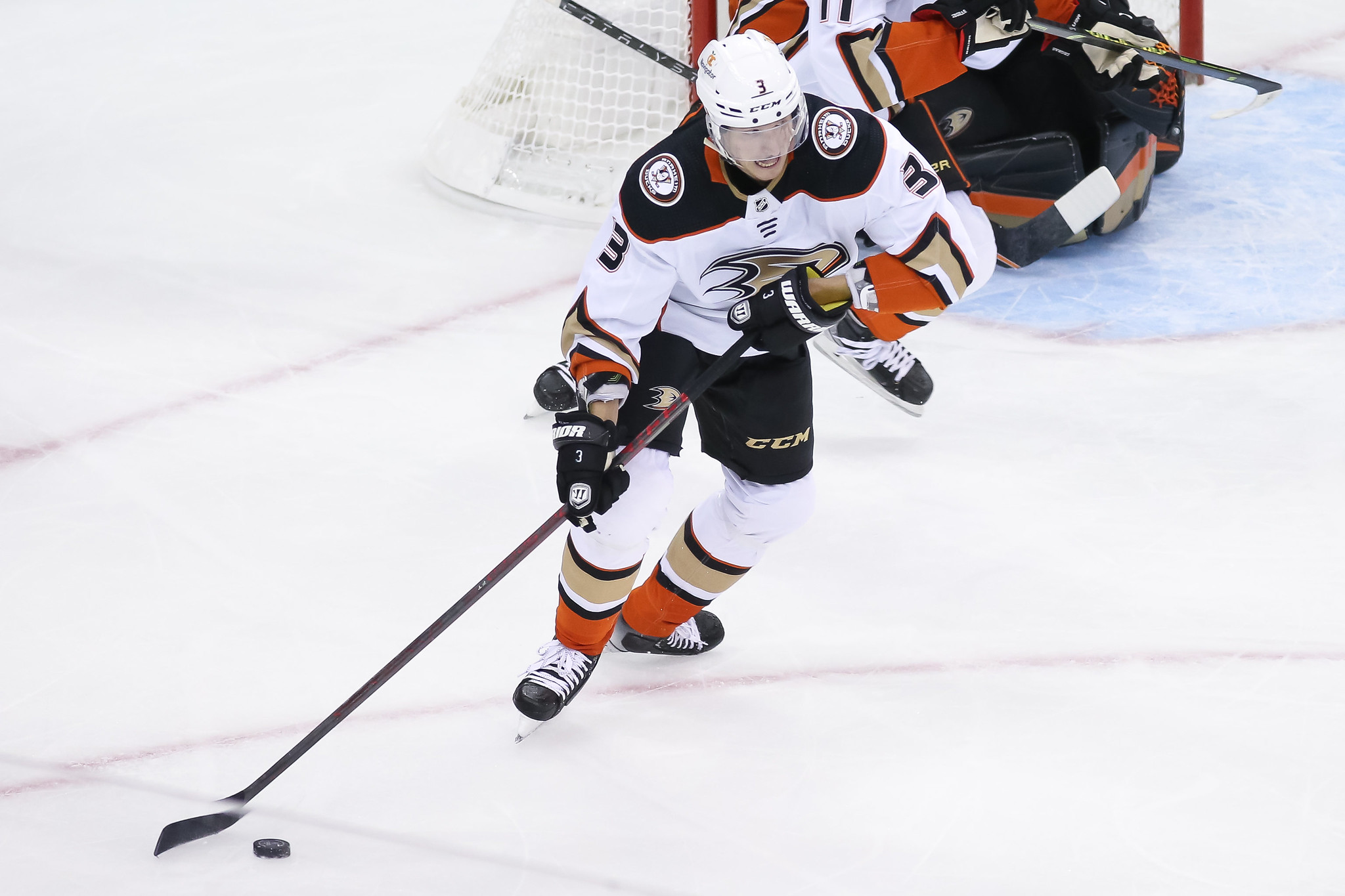 So, Edmundson does project as someone who would theoretically fit their needs. As the Oilers are in just about as precarious a cap position as the Canadiens, they'd likely have to find a way to make the money work for next season too, to make Edmundson fit in reality, though. As a result, you'd probably be looking at a cap-hit-neutral deal or close to it.
Canadiens' Return
Enter Sportsnet's Mark Spector, who proposed the following deal recently, with the Canadiens retaining $500,000 of Edmundson's salary to even things out:
Canadiens' return: Jesse Puljujarvi ($3 million hit) + 2023 first-round pick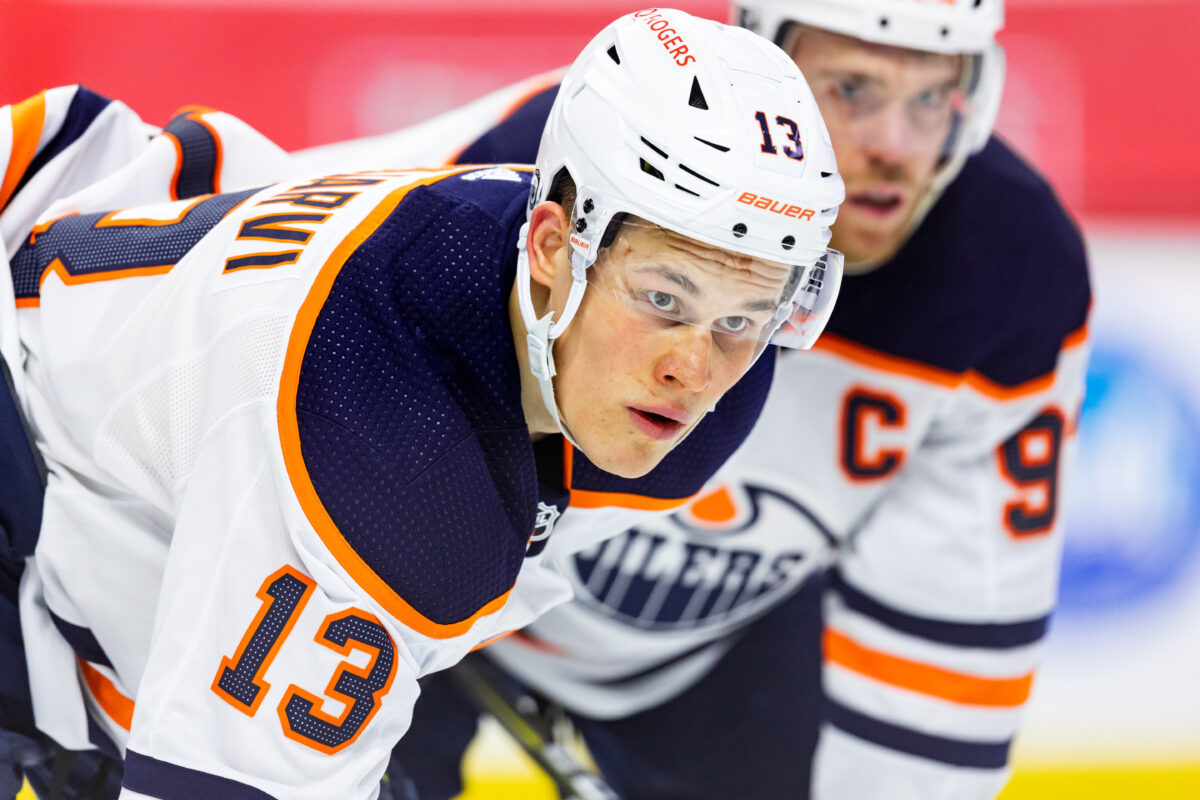 To be clear, this is not an official rumor, in the sense that it's not being reported as a potential trade. It's more so a case of one analyst coming up with the idea, and an especially good one… just primarily from the Canadiens' perspective.
It may not seem like it, based on the Canadiens' current injury situation, with Guhle and Xhekaj now out (alongside Edmundson himself for the time being, full disclosure). However, Edmundson when healthy represents an obstacle in the way of the development of the Habs' younger defensemen.
Granted, Edmundson isn't exactly old, but he is the proverbial elder statesman on the left side, even going on just 30. With a season left after this one under contract, he's not poised to be around into the long term. And, seeing as, with both him and Matheson out to start the season, the Canadiens and their fans got used to the idea of a left side comprised primarily of rookies (Guhle, Harris, Xhekaj). The thought process is the Canadiens really only need the veteran presence of Matheson moving forward.
Furthermore, Edmundson projects as the odd man out when the team is healthy. From an analytical perspective, he's no longer the defensive stalwart he was playing with Petry (who got traded for Matheson). Limited to 24 games last season and 39 so far this one, injuries have seemingly taken their toll on the rugged defenseman. The hope is he can get healthy in time for the deadline to fetch some kind of return… and the one proposed above would be far and away the ideal.
Make no mistake, if all the Canadiens get for Edmundson is a pick, fans would be happy. If that pick ends up being in the first round, they'd be ecstatic. That pick is the centerpiece. Puljujarvi coming back the other way would simply be a way of getting Edmundson in under the cap.
Of course, the Canadiens would take on Puljujarvi with a relative smile on their collective face, in the hopes a change in scenery does him some good. The fourth-overall pick from the 2016 NHL Entry Draft, he has far from lived up to expectations, despite showing glimpses of top-six production with a 14-goal, 36-point season in 2021-22. In 2022-23 though, he has just five goals and 11 points in 52 games, getting just 12:33 of ice time per game.
In fact, Puljujarvi is so on the outs with Oilers, they're considering simply putting him on waivers. At least this way, the Oilers would get an asset they deem valuable in exchange. So, in many ways, this trade would be a "hockey" trade, between two teams looking to trim the fat at different positions.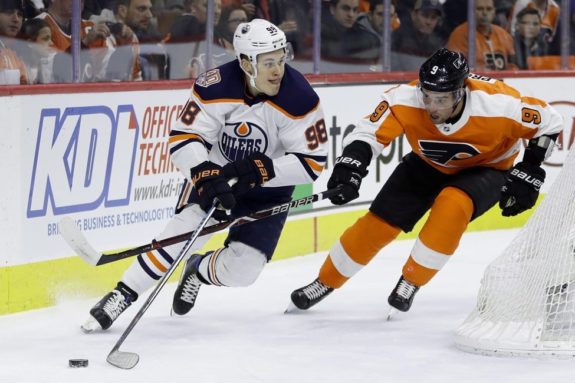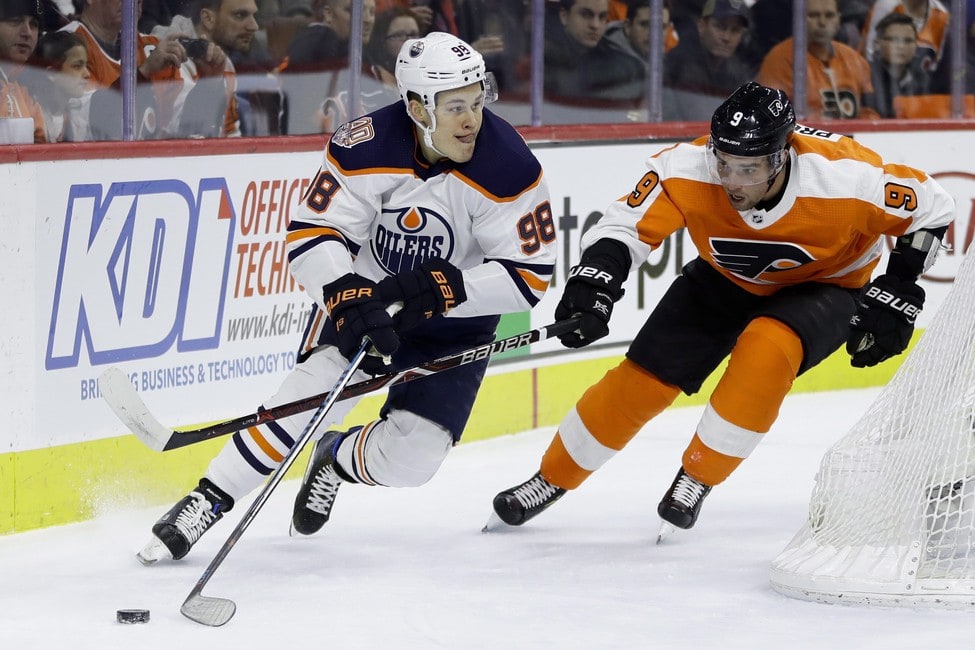 Puljujarvi may not work out with the Canadiens either, but, as the Habs are looking to trade away other forwards at the deadline, he could fit in, at least in the interim. With his contract about to expire, albeit as a pending restricted free agent, Puljujarvi could conceivably end up with another team altogether next season, if the Canadiens choose not to re-sign him. That's obviously not the perfect outcome here, but it's not a bad one. After all, the hypothetical pick (and the opportunity to lose Edmundson's deal) would be the main reasons to go through with this deal in the first place.
It's just a matter of whether this deal makes sense to the Oilers. It's not entirely realistic it does in all honesty, especially the first-round pick, but that's the point of negotiations, as a lesser future would probably get it done for the Habs too, in which case it would become a case of both the Oilers and Canadiens getting something out of assets they each no longer need… or, assuming Puljujarvi doesn't work out, the Canadiens simply getting back Edmundson's cap hit and roster spot, all due respect to him. There's value in that too, making this deal very worthwhile.