The NHL Trade Deadline is roughly two weeks away, and while I don't expect the Detroit Red Wings to be the most active team at this year's trade deadline, either as buyers or sellers, they will still have some options when it comes to adding assets. Some players such as Tyler Bertuzzi could be on the trade block, but the rest of the team's pending free agents (UFAs and RFAs) either have too much value to the team to be traded, or don't have enough value to net Detroit much in a trade so I doubt any big trades will go down in the coming weeks.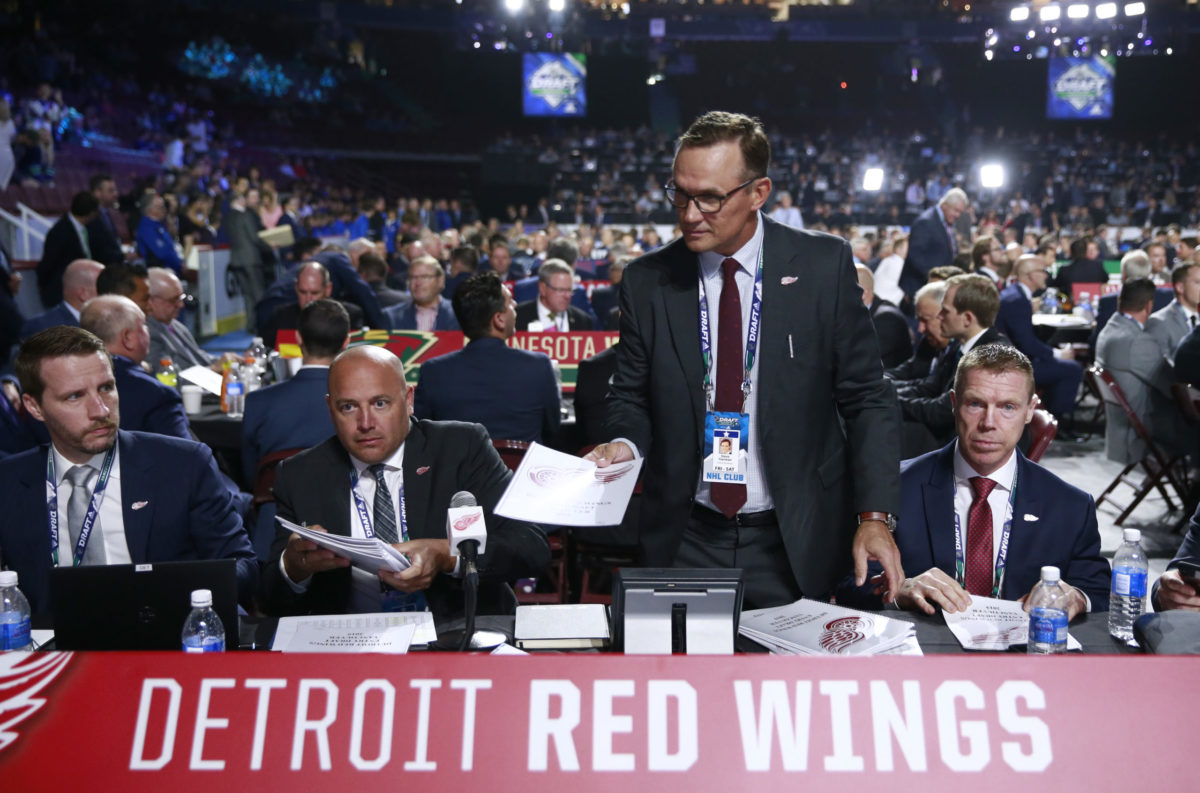 However, that does still leave one option open for the Red Wings at the trade deadline, jumping in on some big-time trades as a third team who takes on some extra salary to help facilitate a trade around the NHL's hard salary cap. Cap space has become the most valuable commodity in the NHL over the last few years with the flat cap overstaying its welcome, and Detroit is in a great position to take advantage of that with roughly $6M in cap space at the time of writing.
Related: 2023 NHL Draft – Horn's Mock Draft 1.0
---
Latest News & Highlight
---
If Detroit is willing to retain salary as a third party in a trade before the March 3rd deadline, they could essentially buy assets from other teams for cash, a valuable proposition in a salary cap world. There's a bit more to salary retention than that, so let's take a look at some of the salary retention rules and the most recent examples of teams retaining salary in exchange for assets to get a better idea of what Detroit could expect to land in return for cap space.
How does salary retention work?
Teams can retain at most of 50% of the cap hit of a contract on their books meaning that if Team 1 retains 50% and then sends the player to a cap-sponge team (Team 2), that second team can retain 50% of the remaining cap hit (which totals 25% of the total cap hit) while sending the player to their final destination with Team 3 only being on the hook for 25% of the total cap hit. A contract can only be traded with salary retention twice, meaning that this process of whittling down a player's cap hit is capped at 75% of the total cap hit retained and cannot be repeated indefinitely.
Each NHL team can only have three retained salary contracts on their salary cap ledger at any point in time. Since the Red Wings retained salary on Richard Panik's contract when trading him to the New York Islanders, they only have two salary retention spots remaining for the 2022-23 season. Salary retention can be a very useful tool for selling teams to get a bit more value out of their players by making them even more enticing to playoff teams looking to load up for a deep playoff run.
Some teams seem to rarely retain salary, either on their own or as a third team to help an acquiring team squeeze a player's cap hit onto their team, and that's because the biggest determining factor is if the team's owner is on board or not. Retaining salary without adding a player in return is often a tough sell for an NHL general manager to make since NHL owners are notoriously stingy. 
Would Detroit Be Willing to Retain Salary for Assets?
I believe they would be, mostly because they did this exact thing at the 2021 Trade Deadline when they retained a portion of David Savard's cap hit to help facilitate his trade from the Columbus Blue Jackets to the Tampa Bay Lightning, earning themselves a fourth round pick in the process. This scenario typically only happens when the traded player is on an expiring deal so that the retained salary is only on the third team's books for a few months and that's exactly what I see Detroit going for again this year.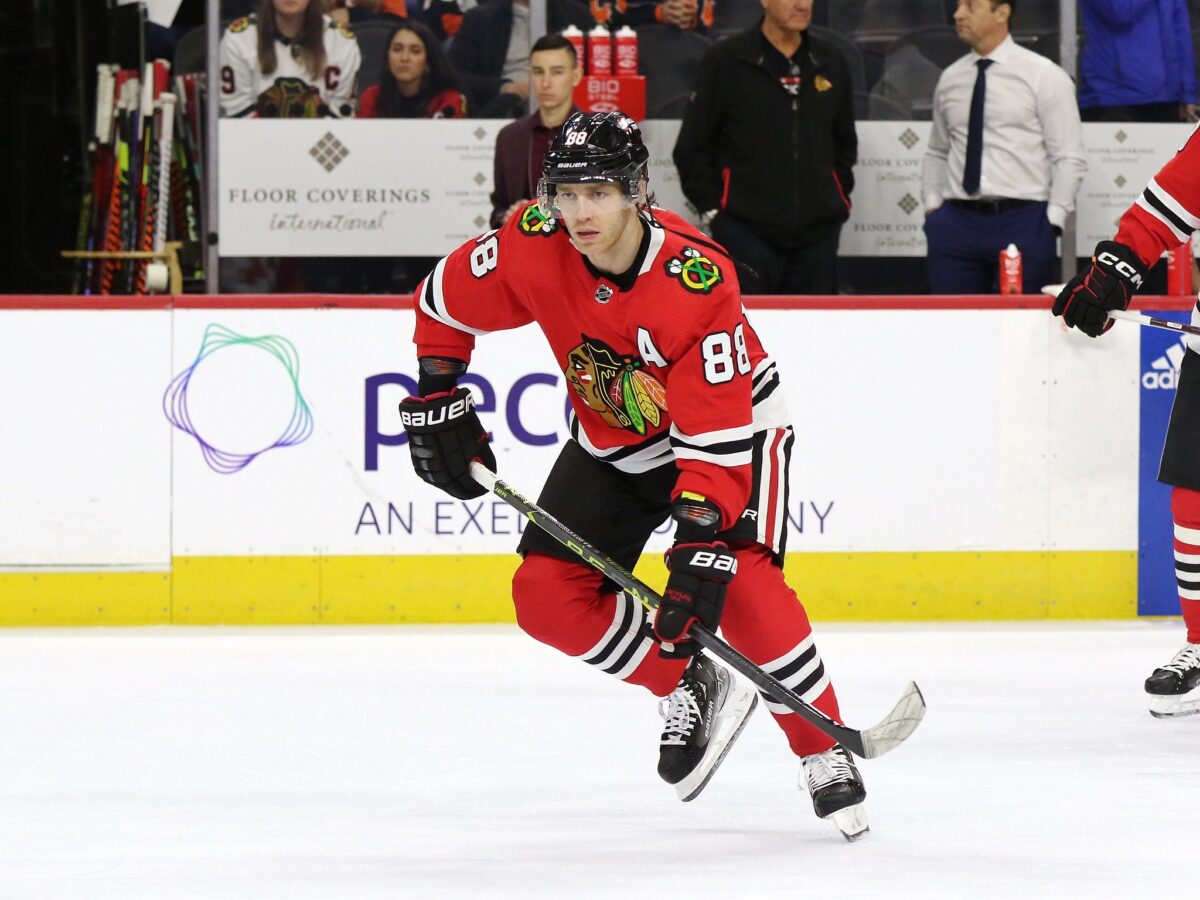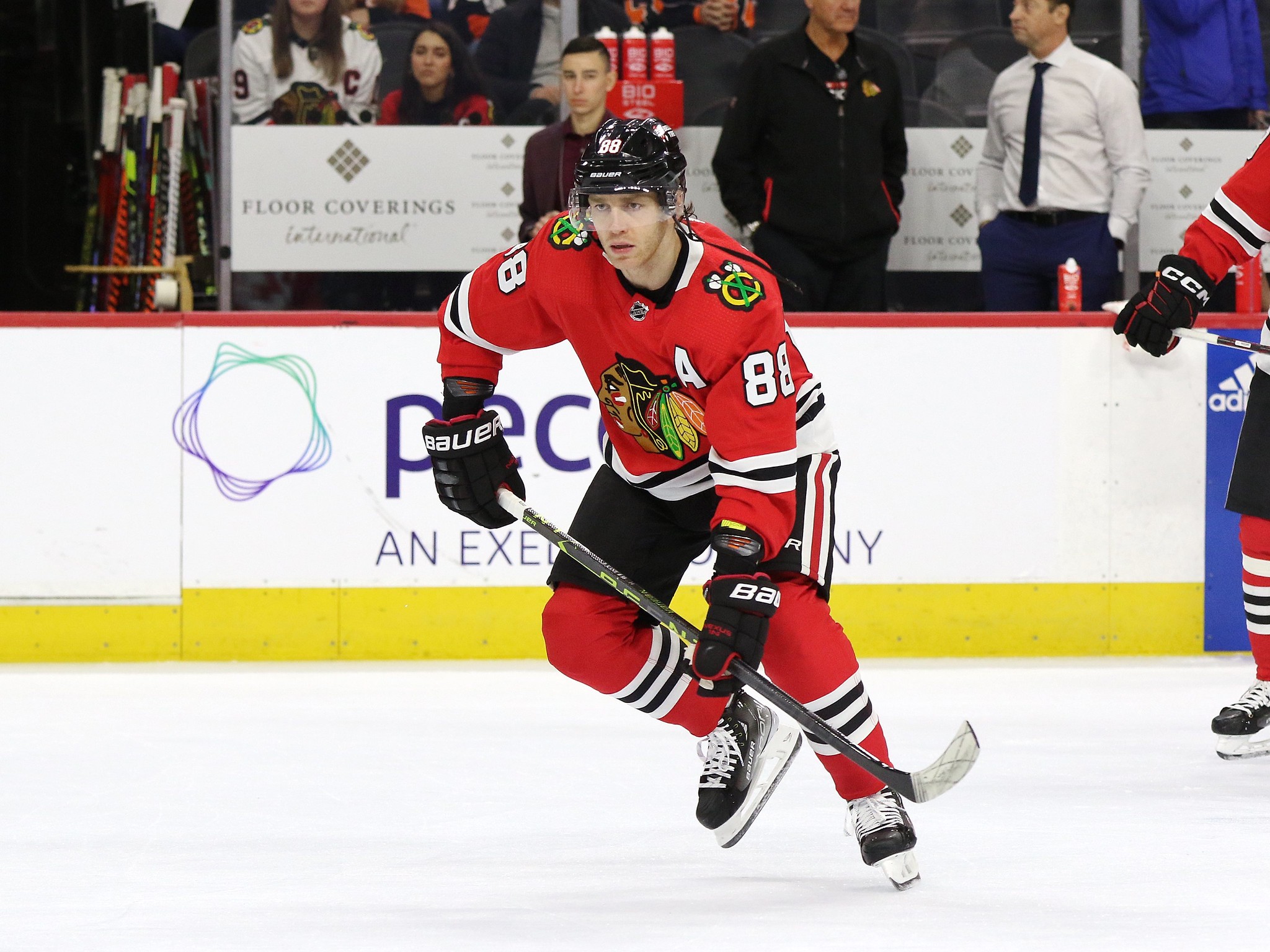 There are a few big name players who could be traded that will be a lot more attractive for buyers if their cap hit is reduced significantly, with Ryan O'Reilly and Patrick Kane coming to mind as some of this year's most talked about trade candidates. Kane's cap hit of $10.5M is impossible for any true contender to add at face value, but if the Chicago Blackhawks retain 50% and the Red Wings retain as well, the buyer could add him for just over $2.5M which is difficult but much more manageable. The more money a team retains, the better the return, but what could Detroit land if they were to retain such a significant cap hit while adding no players in the deal themselves?
What Return Can You Expect For Retaining Salary?
The asset value of cap space varies year to year, but it has never been higher than right now so I would expect the following examples to be the minimum return for a team like Detroit's cooperation in a trade. Here are the last four trades where a third team joined in to retain salary and what they got in exchange.
Related: The NHL's Top 100 Prospects – Midseason Rankings
The Florida Panthers retained $1.325M of Max Domi's deal and landed a sixth round pick and a prospect (March 21, 2022). The San Jose Sharks retained $1.375M of Nick Foligno's deal and got a fourth round pick in return (April 11, 2021). Detroit retained $1.06M of David Savard's contract and got a fourth round pick (April 10, 2021), and the Sharks retained $563k of Mattias Janmark's contract and got a fifth round pick (April 12, 2021).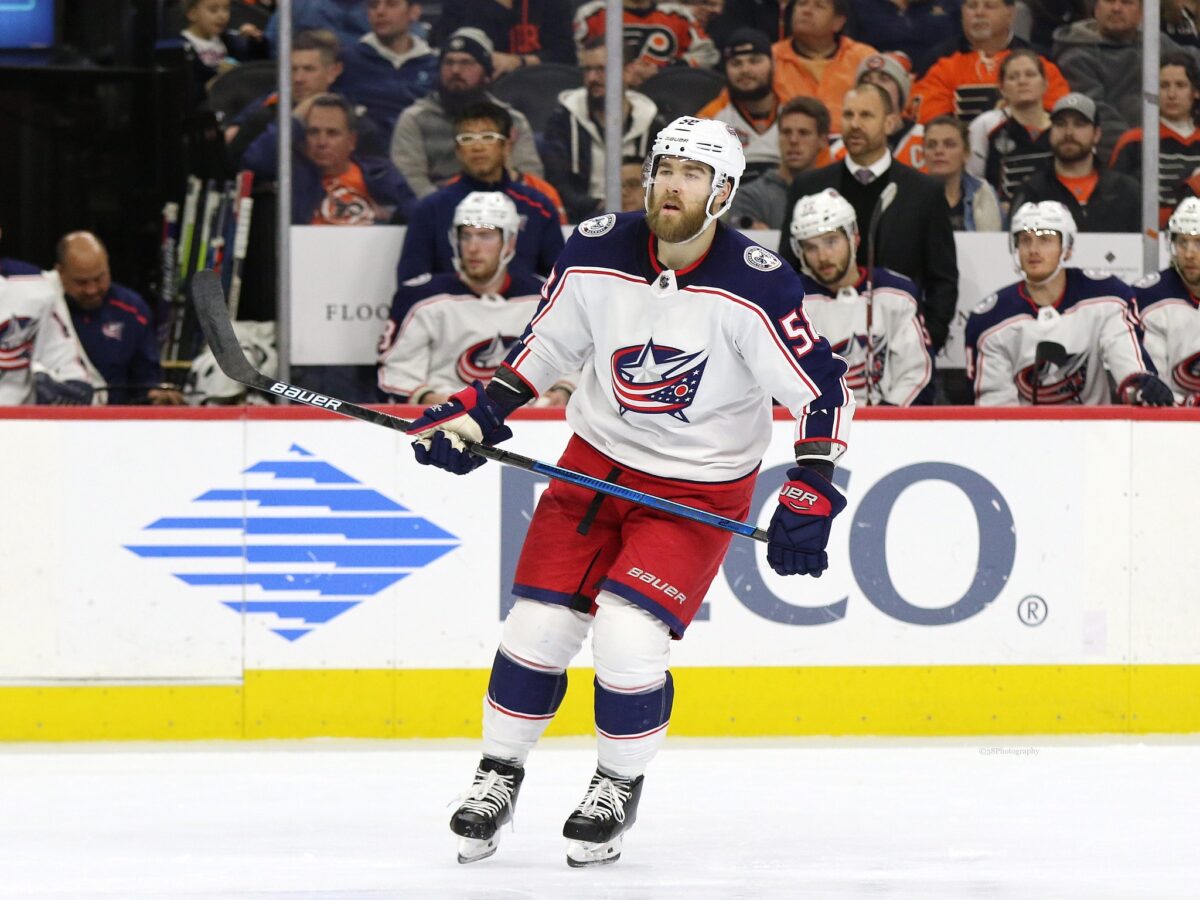 These trades show that $1-1.5M in retained salary is roughly worth a fourth round pick, though the flat cap has continued to wage war on NHL general managers so the price might be a little bit higher this year. Retaining $2.5M of Kane's cap hit could be worth as much as a third round pick or perhaps a late round pick paired with a C-level prospect. That is a ton of value to add without giving up any picks, prospects, or roster players, and any NHL team with cap space would be wise to make such a move.
Weaponizing Cap Space Would be the Best Move
Despite their dominant wins over the Vancouver Canucks over the last few days, I still believe that the best option for the Red Wings is to recognize that they won't make the playoffs this year and continue to build for the future. Buying assets with their left over cap space would be a brilliant way to add to the team without subtracting in any meaningful way. There has only been one such trade in the last 22 months, but Detroit has shown a willingness in the past so hopefully they will do so again.