In this edition of the Vancouver Canucks News & Rumors, the organization acquired defenceman Filip Hronek from the Detroit Red Wings. Also, the Pittsburgh Penguins have discussed a trade with the Canucks about one of J.T. Miller and Brock Boeser. Additionally, the club traded Luke Schenn to the Toronto Maple Leafs. 
Canucks Trade for Hronek
The Canucks announced they traded the 2023 first-round pick they received from the New York Islanders in the Bo Horvat trade and their 2023 second-round pick to the Red Wings for defenceman Hronek and a 2023 fourth-round pick. Hronek has scored 30 goals and posted 156 points in 305 games through five seasons. Hronek may take some time to make his Canucks' debut as he is out with an upper-body injury.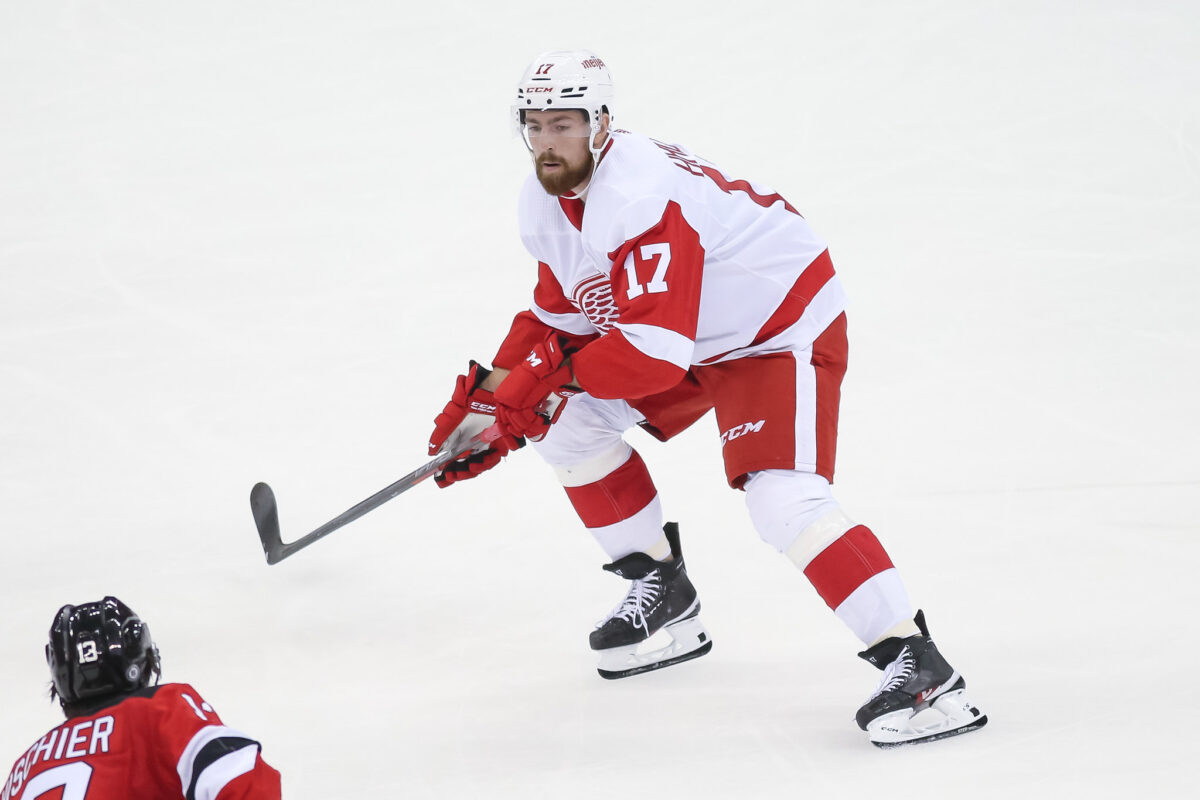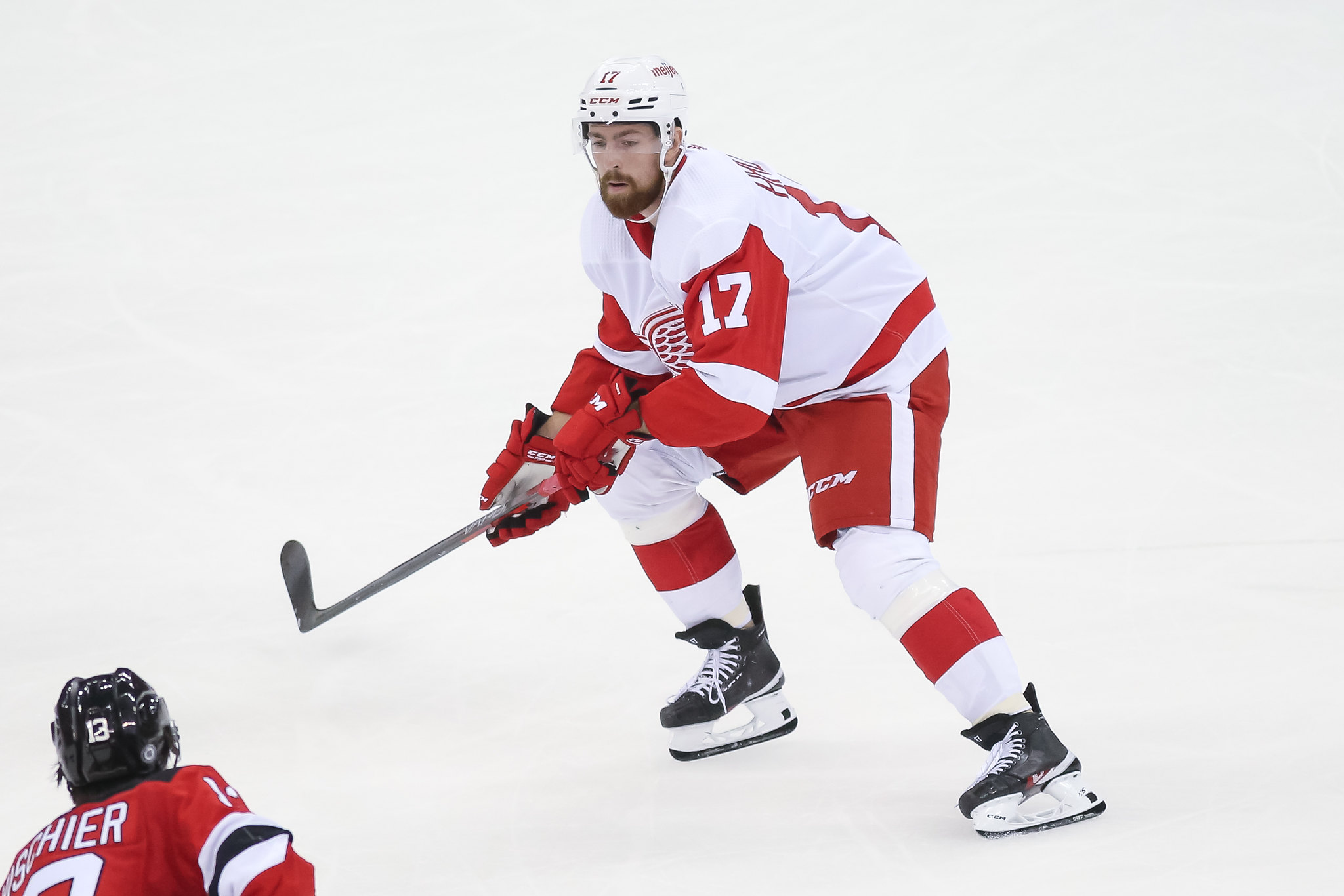 He is a 25-year-old right-shot defenceman and has one more season left in his contract with a $4.4 million cap hit. General manager Patrik Allvin said he's excited to add the blueliner due to his puck-handling ability and strong two-way game.
"He has steadily progressed throughout his time in Detroit to show that he is a top pairing defenceman in this league. We are happy to continue to add younger pieces to build out the core of this team."
The Canucks wanted to add a right-shot defenceman for some time, and Hronek fills that need. However, trading a first and second-round pick in the 2023 Draft is an overpayment for a top-four defenceman, especially since the Ottawa Senators acquired Jakob Chychrun for a first-round pick and two second-rounders.
Penguins Trade Interest in Miller, Boeser
Although Miller is out week-to-week with a lower-body injury, the Penguins have emerged as a team interested in trading for him. The Pittsburgh Post-Gazette's Matt Vensel reported the Penguins and Canucks engaged in trade discussions about the forward, but talks reached an impasse. (from 'Sources: Penguins discussed potential J.T. Miller trade with Canucks; Jakob Chychrun also a target,' Pittsburgh Post-Gazette, February 28, 2023). To add to the trade rumors, The Athletic's Shayna Goldman tweeted the Canucks are working on at least one sizable deal with the wait due to cap management/space brokering. 
Although Miller is a player some have mentioned, The Province's Patrick Johnston noted Boeser is the player the Penguins are targeting. However, Rick Dhaliwal stated nothing is close on a Boeser deal on Wednesday. The forward is expected to play on Thursday against the Minnesota Wild. Also, The Athletic's Rob Rossi noted his sources don't believe Boeser is heading to Pittsburgh. 
Related: Canucks Make Smart Bet By Trading for Kravtsov
The Penguins also placed Brock McGinn and Mark Friedman on waivers to clear up cap space, and both players cleared giving the Penguins $4 million in prorated cap space. Goldman added talks were heating up between the two clubs, noting Marcus Pettersson and Pierre-Olivier Joseph could be the players traded to Vancouver. On Wednesday, Dhaliwal said Ty Smith, Pettersson and Olivier Joseph are players to keep an eye on. 
Rossi also reported the Penguins have had discussions with the Arizona Coyotes about defenceman Chychrun and he added it is unlikely the Penguins make a deal with both the Canucks and Coyotes (from 'Penguins' Ron Hextall listens on Jakob Chychrun, J.T. Miller trades. Could either happen?,' The Athletic, February 28, 2023). Since Chychrun has been traded, a deal between Vancouver and Pittsburgh is a little more likely.
Although the Penguins acquired Mikael Granlund on Wednesday, Goldman said Boeser can still fit in the Penguins' two-plus year window with their big three. She adds Boeser's cap matches Pettersson's and McGinn's, but the Canucks would need to retain some of his cap.
Schenn Trade to the Maple Leafs
The Canucks traded Schenn to the Maple Leafs for a 2023 third-round pick on Tuesday. The 33-year-old returns to the team that drafted him in the 2008 NHL Draft with the fifth overall pick. He played in 121 games with the Canucks over the past two seasons, scoring eight goals and posting 38 points. He added 531 hits over the two seasons, and during his tenure with the organization, he became the NHL's all-time leader in hits. He also became one of the team's locker room leaders over the past two seasons. 
"We would like thank Luke for his contributions to the organization," said Allvin. "He was a leader on our hockey team and helped several of our players during his time here. We are excited to get a third-round pick as we continue to build out the depth of our prospect pool."
You may also like:
The Schenn trade saga comes to an end after months of speculation about whether the Canucks would move the defenceman or not. They secured a third-round pick, which was their original asking price.