The Toronto Maple Leafs have been all over the news of late as general manager (GM) Kyle Dubas continues to make changes to the roster. The Leafs GM is completely all in and there could be some more fireworks coming. Dubas continues to work the phones and while he's certainly upgraded both up front and on defense, now everyone, including hockey insider Kevin Weekes, is turning their attention to the Maple Leafs goaltending duo of Matt Murray and Ilya Samsonov.
Murray is expected back from injury this week as he'll likely see some action Saturday night in Vancouver against the Canucks. It's been an up-and-down season for the Maple Leafs netminder as he continues to try and stay healthy. When he does dress, Murray has been solid, owning a 11-5-2 record with a 2.73 goals against average (GAA) and a .911 save percentage (Sv.%). His injury troubles remain the biggest question mark as there has to be a level of uncertainty to if Toronto can trust he'll be healthy enough to make an impact come Stanley Cup Playoffs.
Samsonov on the other hand, he's taken over for Murray as the Maple Leafs number one netminder. He owns a 22-7-2 record on the season and while he hasn't been nearly as good on the road, 'Sammy' has shown he's capable of carrying the load and being relied upon as a true number one.
Regardless, the Maple Leafs continue to be linked to a few goaltenders who could either completely blow up their pairing, or provide some depth down the stretch. Here's a few names to watch ahead of the trade deadline:
Thatcher Demko, Vancouver Canucks
The Vancouver Canucks continue to make head-scratching moves and could be listening to trade offers on netminder Thatcher Demko.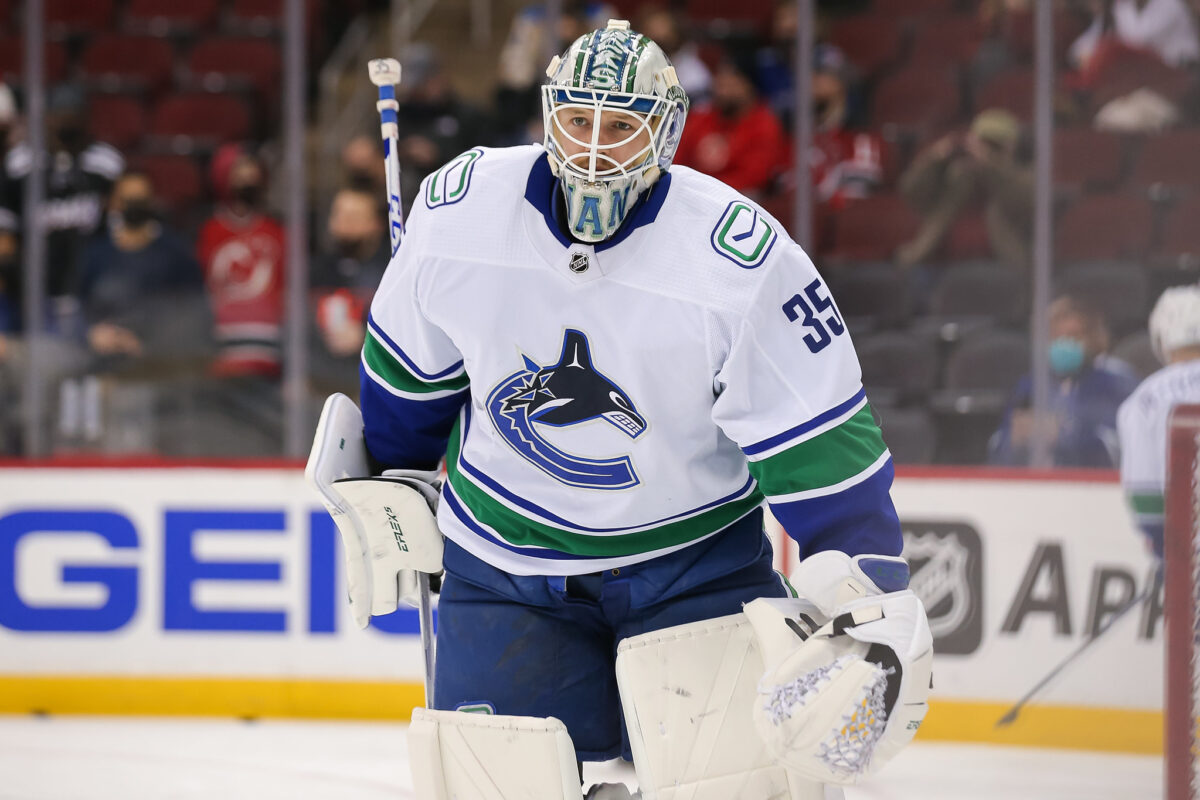 Demko has battled his way back from injury this season and recently returned to the ice. The Canucks were horrible to start the season and while some blame fell on the goaltender's lap, it hasn't all been bad this season despite a 4-10-2 record.
Demko has shown in the past he's a Vezina-type netminder who has the ability to steal games. The 27-year-old is signed through the 2025-26 season at $5 million average annual value and he does not hold any trade protection on his contract.
Related: NHL Trade Deadline Tracker
---
Latest News & Highlights
---
My thoughts here are if the Canucks are going to move him to the Maple Leafs, would Murray and their recently acquired first-round pick do the trick? Considering the Canucks management duo of Jim Rutherford and Patrik Allvin know Murray very well from the Pittsburgh Penguins days, perhaps this is not as far fetched as I might think. Also have to consider Demko has history with Maple Leafs' goalie coach Curtis Sanford, which could make this an easy transition.
Kevin Lankinen, Nashville Predators
Dubas has shown in the past he's not afraid to acquire a third goalie; remember David Rittich? Could Kevin Lankinen of the Nashville Predators be this season's Rittich?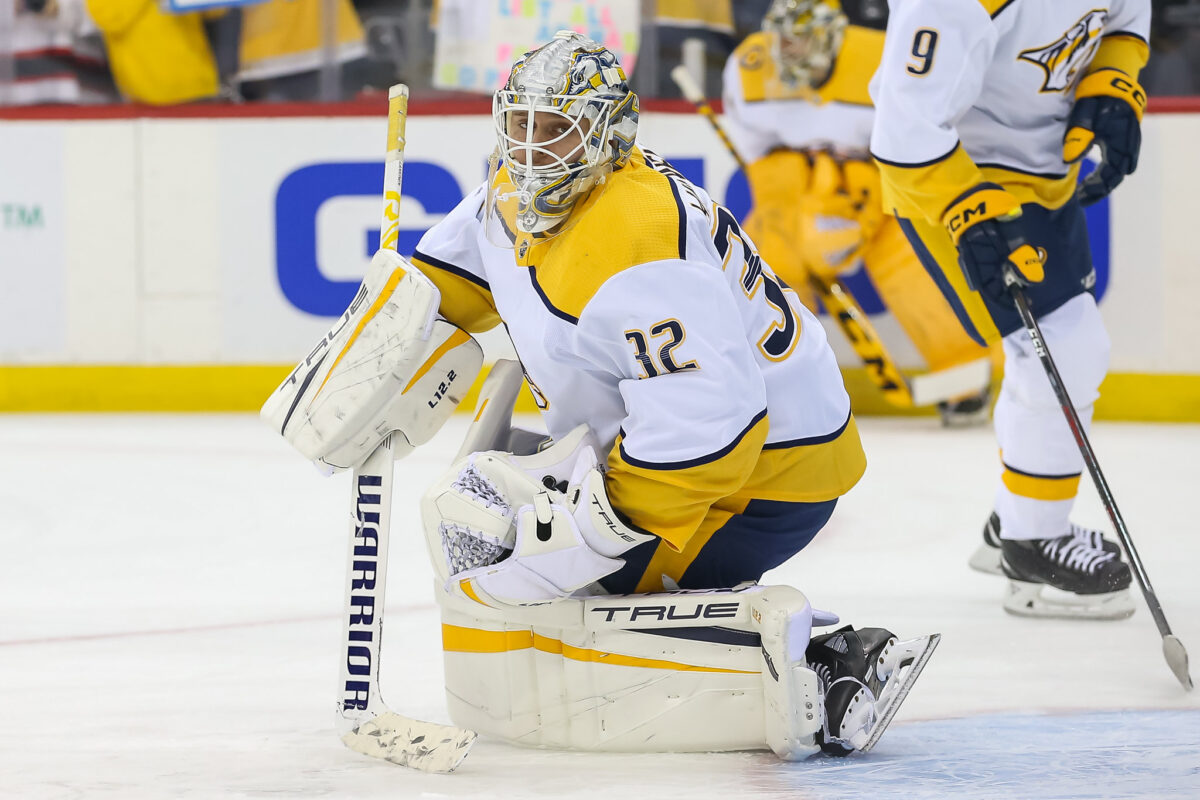 The 27-year-old goaltender is having himself a fine campaign, recording a 6-5-0 record with a 2.71 GAA and an impressive .919 Sv.%. Lankinen is a pending unrestricted free agent who is owed $1.5 million against the cap this season. The Predators are open for business, so trading their backup netminder is certainly not out of the question.
You may also like:
This wouldn't have to be a significant return heading to Nashville as Dubas could likely land Lankinen for a mid-level prospect. Certainly something to consider as an insurance policy, even with Joseph Woll and Erik Kallgren knocking at the door.
James Reimer, San Jose Sharks
With Schenn coming back, perhaps James Reimer and James van Riemsdyk are next for the Maple Leafs? The least likely of the three goalie targets, Reimer is a pending free agent and could potentially be moved before the deadline.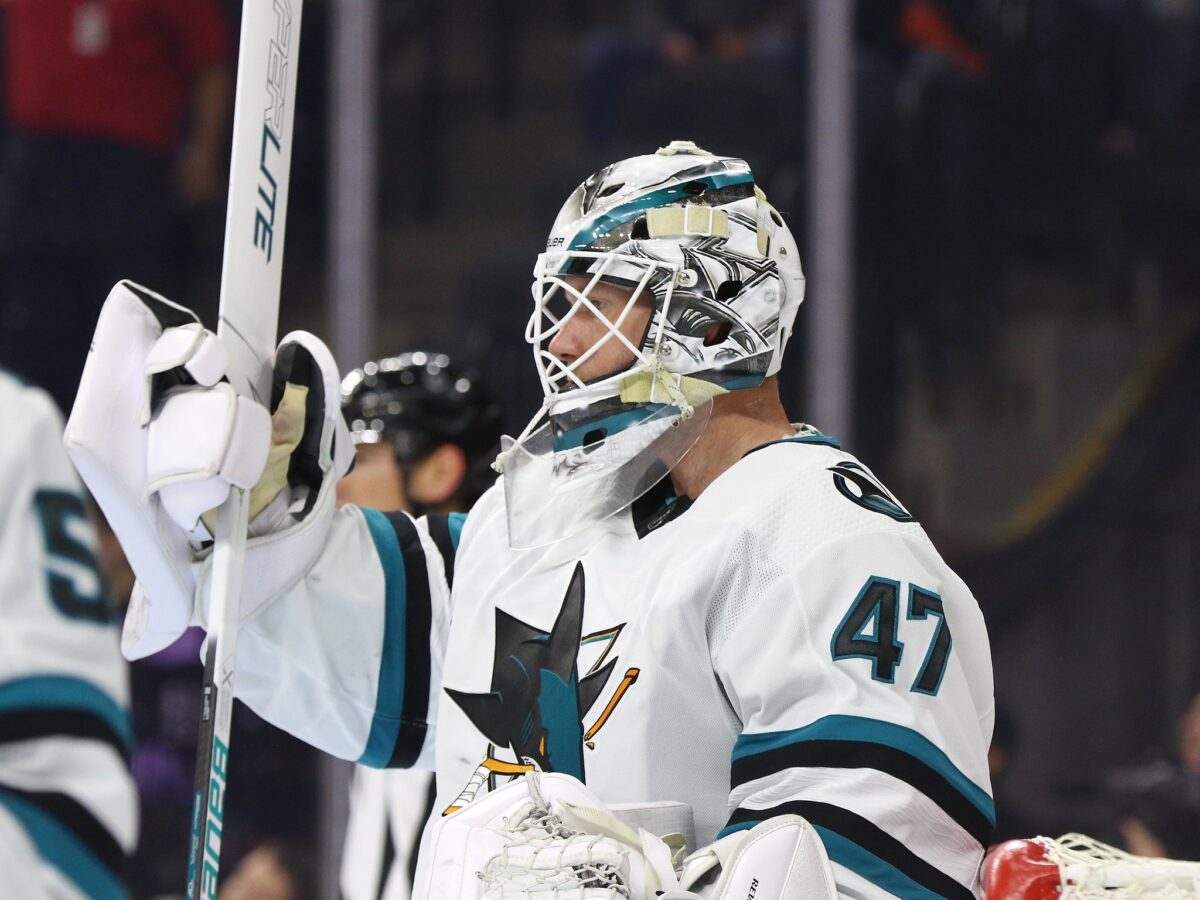 The soon-to-be 35-year-old is making $2.2 million against the cap this season and holds five-team no-trade protection. Reimer has put up underwhelming numbers in 2022-23, recording a 3.29 GAA in 30 appearances. Again, this would just be an insurance policy and more of a feel good story than anything. The veteran netminder has also been linked to the Pittsburgh Penguins and the New Jersey Devils
To me, a blockbuster trade with the Canucks would be the move, if Dubas is indeed thinking about adding some goaltending help. It would not only solidify a change for this season, it would give the Maple Leafs a starter for $5 million annually, through the 2025-26 season. Some pretty solid value there. At this point, it does sound like the Maple Leafs GM is comfortable with his depth in the crease, so don't hold your breath Leafs Nation.