The Boston Bruins are heading into the 2023 NHL Trade Deadline with a 47-8-7 record and a league-best 99 points. As a result, they are clear buyers this season, and they have already gotten started by acquiring Dmitry Orlov and Garnet Hathaway. However, with this being a Stanley Cup or bust season for them, they should be looking to make one more notable move before the deadline passes. As a result, they should consider doing business with the Florida Panthers. Here's why.
Sam Bennett Becoming Possible Trade Target
After winning the Presidents' Trophy in 2021-22, the Panthers have been very disappointing this season. At the time of this writing, they are three points behind the Pittsburgh Penguins for the final wild card spot in the Eastern Conference and have played two more games than them. Due to this, they may be sellers at the deadline, and one player who has been discussed as a possible trade candidate is Sam Bennett.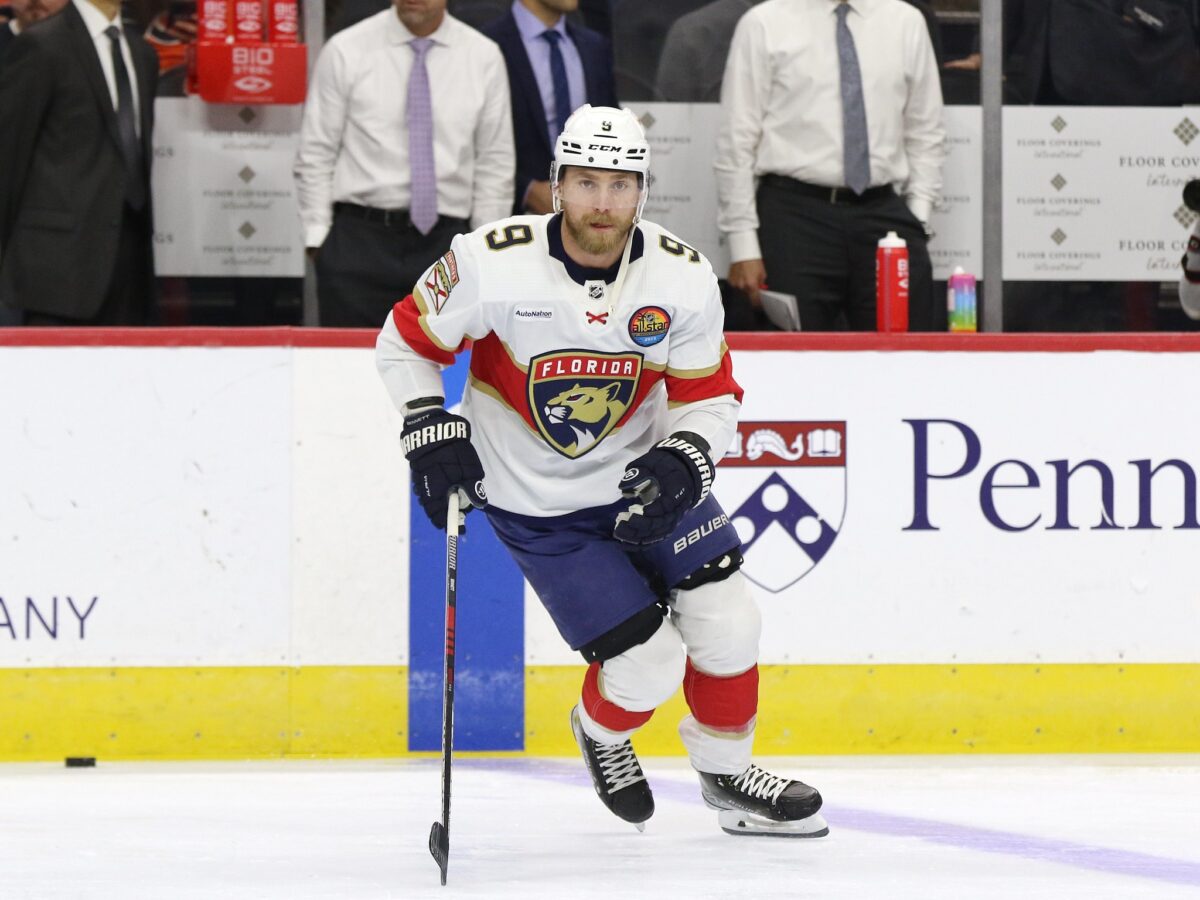 Bennett has had another solid season for Florida this season, as he has 14 goals to go along with 21 assists in 56 games. With that, he has made a notable impact with his physicality, as he has recorded an impressive 131 hits on the year. Due to this, the Panthers would fetch a good return if they move him, so it is an avenue that they could certainly consider.
As we inch closer to March 3, Bennett is a dark horse trade candidate that fans should pay close attention to. If the Panthers start working the phones more seriously with Bennett, the Bruins need to enter the sweepstakes, as he is a perfect fit on paper for them.
Why Bennett Would Fit On Bruins
When looking at the Bruins' lineup, it is hard to find too many issues with it. That is why they sport the best record in hockey by a notable margin. However, when seeing how many teams in the Eastern Conference have been improving their rosters, Boston should stay aggressive on the trade market. Adding a skilled versatile forward with grit like Bennett would make the Bruins even better as they prepare for the postseason.
Related: Bruins & Red Wings Could Make Big Trade at 2023 Trade Deadline
---
Latest News & Highlights
---
When looking at a possible spot for Bennett in the Bruins' lineup, it is fair to argue that he would form an excellent third line with Tyler Bertuzzi and Charlie Coyle. Since Coyle can play right wing, Bennett could take over the 3C role in this scenario. However, Bennett's versatility also allows him to play left wing, so he also could be an option for their second line with David Krejci and David Pastrnak.
Bennett's playmaking ability would also make him a strong addition to the Bruins' power play. When noting that Boston's power play has gone stale at times this season, it would be wise to add a forward like Bennett to help improve it. With that, his solid defensive game would also make him be in the running for their penalty kill.
Bennett carries a $4.425 million cap hit until the end of the 2024-25 season, so he would be more than a rental for the Bruins. Yet, when noting that Krejci and Patrice Bergeron are getting closer to the end of their careers, it would be great to have a center like Bennett around for multiple years as one of their eventual replacements.
Potential Trade Between Bruins & Panthers
To acquire Bennett, the Bruins would likely need to part ways with their 2025 first-round pick, 2026 second-round pick, Brett Harrison, Jakub Zboril, Mike Reilly, and Chris Wagner. It would be a good amount to give up, but it would be worth it when noting all that Bennett brings. With that, the Panthers would need to retain half of Bennett's salary to help make this move work financially so that naturally would raise their asking price.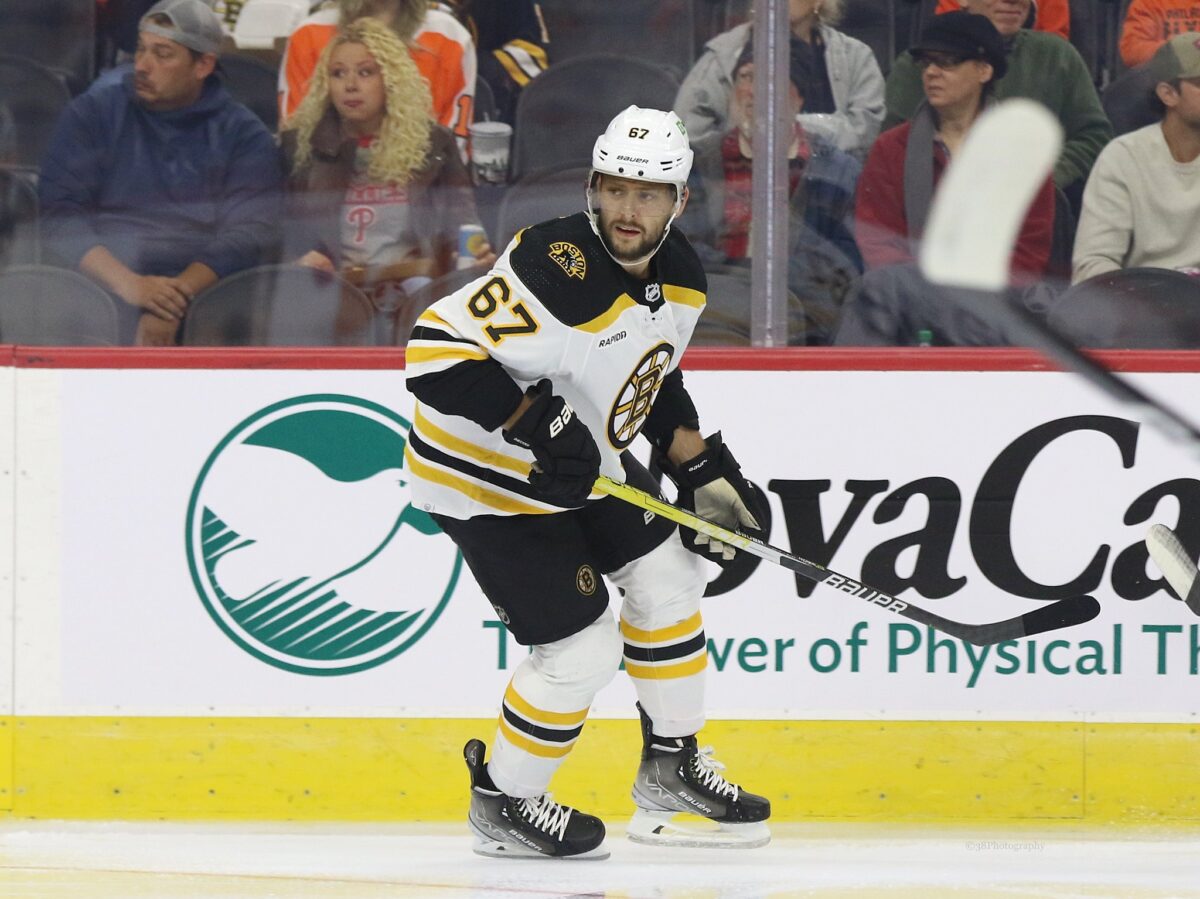 Harrison is certainly a prospect that the Panthers would love to get their hands on. After posting a 61-point campaign in 65 Ontario Hockey League (OHL) games last season, he has 32 goals and 63 points in 51 games this year. Overall, he has the tools to become a potential third-line center at the NHL level, so he would make sense for a struggling Panthers team.
Zboril could use a change of scenery, as he has barely been utilized by the Bruins this season, and his placement on their depth chart has fallen even lower with the addition of Orlov. With the Panthers, however, he would stand a good chance of receiving time on their bottom pairing due to their weak defensive depth. In 15 games this season, the 2015 first-round pick has a goal and a minus-1 rating.
As for Reilly and Wagner, they would be added to this deal to help free up cap space. Yet, the only way I could see the Panthers being willing to take them in is if the Bruins' 2026 second-round pick is added to the deal. In 10 games this season with Boston before his demotion to the AHL, Reilly had an assist. Wagner, on the other hand, has zero points in one game for Boston this season.
The Bruins have a strong trade target here in Bennett. He provides solid offensive production, plays a heavy game, and is reliable defensively, so he would be the perfect player for Boston to add as they aim to win their first Stanley Cup since 2011. We will need to wait and see if they can get him to Boston by March 3.