Former Quinnipiac Bobcat defenseman Connor Clifton signed with the Providence Bruins of the American Hockey League and will be attending the Boston Bruins' offseason camps in September.
Former Quinnipiac (@QU_MIH) captain Connor Clifton ('17) reportedly signs with the Boston Bruins' AHL affiliate, Providence Bruins. https://t.co/dP1FxRKuJb

— QU Chronicle Sports (@QUChronSports) August 16, 2017
The Matawan-native played for the Jersey Hitmen of the Eastern Junior Hockey League (EJHL) and the U.S. National Development Team before attending Quinnipiac University.
Clifton was selected by the Arizona Coyotes in the fifth round of the 2013 NHL Entry Draft. Following a strong performance at Quinnipiac, Clifton opted not to sign with the team that drafted him and became a free agent.
U.S. National Development Team
Before playing with the Jersey Hitmen during the 2011-12 season, Clifton joined the U.S. National Development Team for eight games. During this stint, he registered one goal and 16 penalty minutes.
As a 17-year-old, Clifton was invited back to join the U.S. Development Team for the 2012-13 season. This time he appeared in 25 contests while netting three goals and assisting on six others. He finished with 90 penalty minutes and a rating of plus-11.
The former Bobcat won't be a stranger to the Bruins organization, having played with Frank Vatrano and Anders Bjork during his time with the U.S. National Development Team.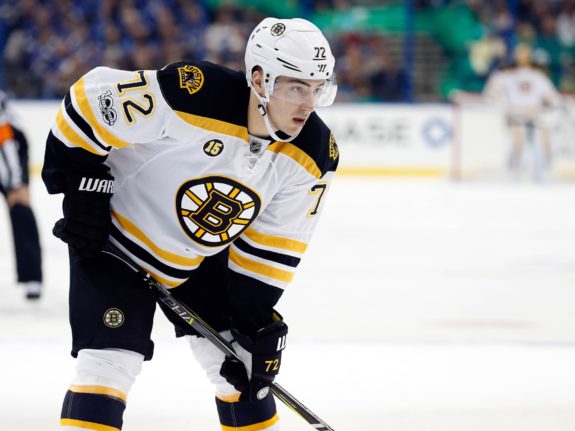 The defenseman also played alongside some promising young stars such as 15-year-old Jack Eichel and 16-year-old Dylan Larkin.
In the summer of 2013, Clifton became a Coyote. As so many young American players do, he decided to receive an education while simultaneously crafting his hockey skills. He decided to attend Quinnipiac University in Connecticut.
Quinnipiac University
Clifton joined the Quinnipiac Bobcats for the 2013-14 season with his brother Tim, where they had successful careers as Bobcats. The majority of Connor's goals during his freshman campaign were clutch, to say the least.
He netted a game-winner against UMass-Lowell before scoring against rival Yale in February and again in Game 1 of the 2014 ECAC Hockey Quarterfinal. He made 36 appearances, scoring five goals (the most among Quinnipiac defensemen that year) and assisting on four with a plus-minus rating of plus-17.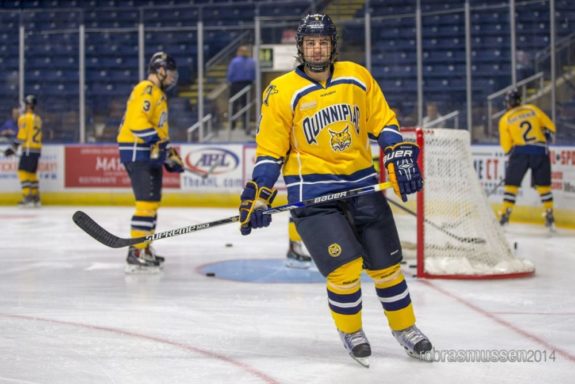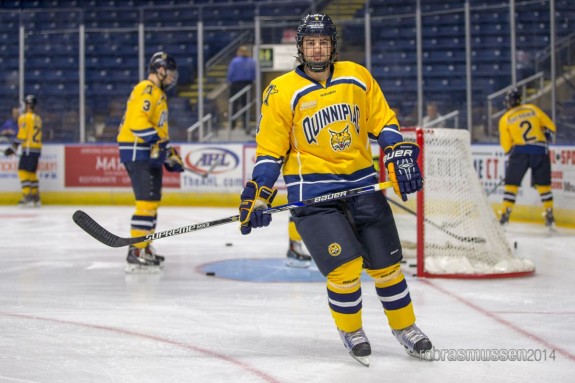 Clifton played 38 games during his sophomore year, notching five assists and 54 penalty minutes. Though he didn't score a goal, he registered 43 shots. As a Junior, Clifton was named the 43rd captain in Quinnipiac Men's Ice Hockey history. He appeared in 43 games for the Bobcats that season, scoring seven goals and assisting on 21.
Quinnipiac made a historic 2015-16  run to the NCAA Frozen Four, eventually falling to North Dakota in the National Championship. During his team's playoff run, Clifton recorded four multi-point games.
For his stellar season, Quinnipiac's best defenseman was awarded a number of awards: he was named to the 2016 ECAC Hockey All-Tournament Team as well as Most Outstanding Player of the tournament. In addition, Clifton was named to the 2016 NCAA East All-Frozen Four Team and was also named Quinnipiac Male Athlete of the Month in March of 2016.
As a Senior last year, Clifton scored seven goals and seven assists in 39 games. He racked up 82 penalty minutes.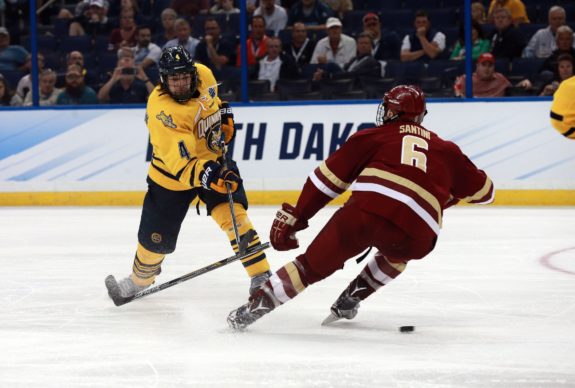 Clifton was deemed a member of the ECAC All-Academic Team throughout all four years of his college career. His NCAA totals include 18 goals and 26 assists through 145 games.
Clifton Bolsters the Bruins
Having watched Clifton during his latter two seasons with Quinnipiac, this writer can attest to his skill at both ends of the ice. The Providence Bruins of the AHL are in desperate need of a right-shot defenseman and luckily, Clifton is just that. Not to mention that he fits the "Big Bad Bruins" model. Though the game of ice hockey is moving towards speed and skill, rugged blueliners remain an asset to any team.
Clifton will have a lot of competition in Providence. Jakub Zboril, Jeremy Lauzon, and Urho Vaakanainen will all be jockeying for playing time. That list excludes formidable prospects Rob O'Gara and Matt Grzelcyk.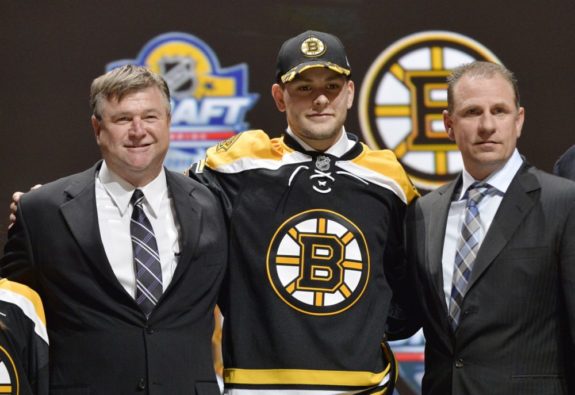 When you see No. 4 in yellow jump onto the ice, you're confident that he won't be a liability. On the breakout, he's a strong skater and isn't afraid to go for the two-line pass. At the point, he always seems to be in the right place to support his teammates. When accompanied by a strong supporting cast, like in Clifton's 2015-16 season, his game opens up offensively, allowing him to become a valuable player in any league.
Connor Clifton will receive the opportunity to shine in the Boston Bruins organization, and those who have followed his career to-date know he's capable of doing so.
I cover the Boston Bruins and NCAA Hockey here at The Hockey Writers. Born and raised 10 miles north of Boston, I developed a love for the game of ice hockey at a very young age. There's really nothing better than this sport, though steak is a close second.