One luxury that the Boston Bruins have as the 2022-23 regular season enters the final stages is a lead in the standings that allows them to be flexible. How flexible? Very actually, as they will finish first in the Atlantic Division and lead the Carolina Hurricanes by nine points in the race for the home-ice advantage throughout the Stanley Cup Playoffs.
What that allows first-year coach Jim Montgomery to do is tinker with his lineup, try different combinations, and even give some veterans and other players some time off before the postseason. Rest would be in the mix for several players, but here are five that would benefit from missing a game or two to be fully ready for the grind that is the Stanley Cup Playoffs.
Patrice Bergeron
There are two players that are at the top of the list that would benefit from some time off and the first one is Patrice Bergeron. The captain is once again playing at a Selke Trophy level and still producing at a high level. In 65 games, he has 24 goals and 25 assists, but it's his play in all situations that have been key to the Black and Gold.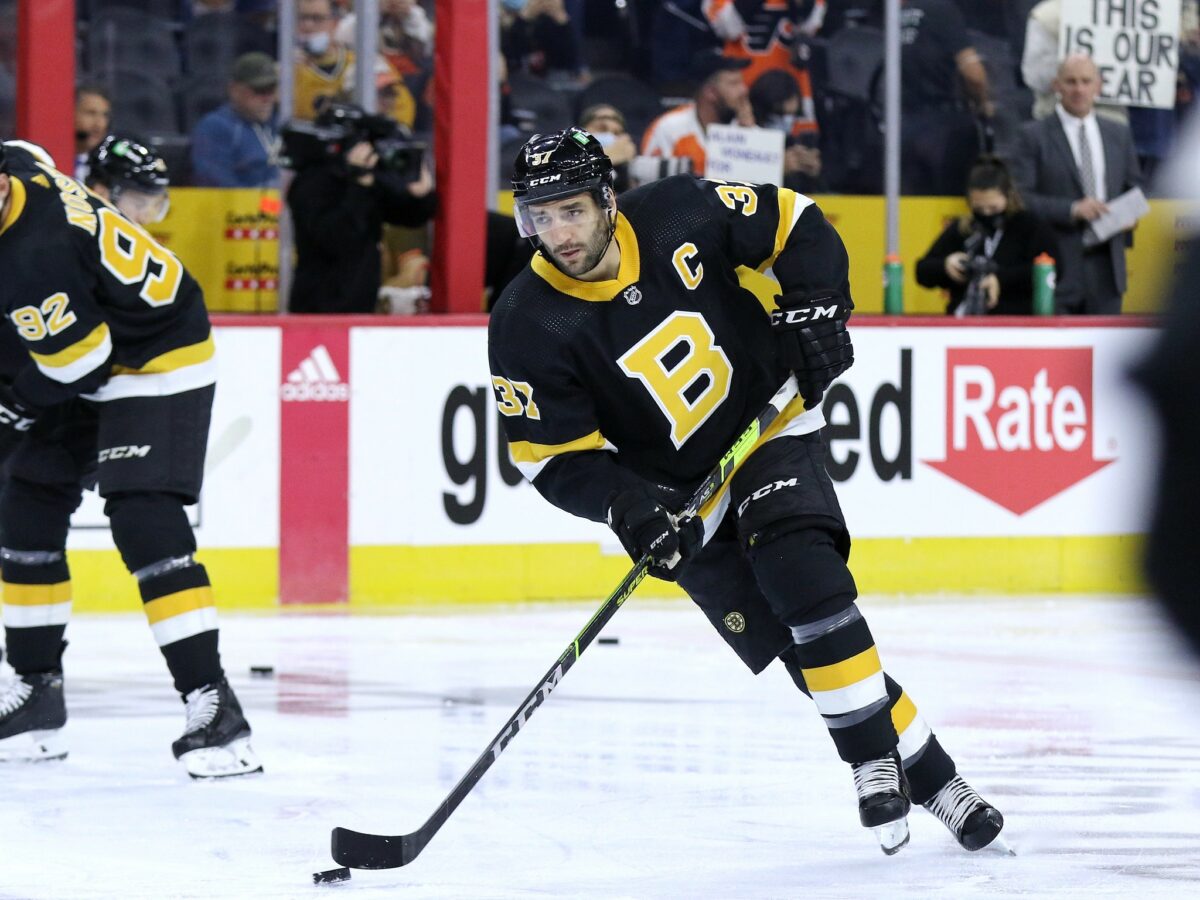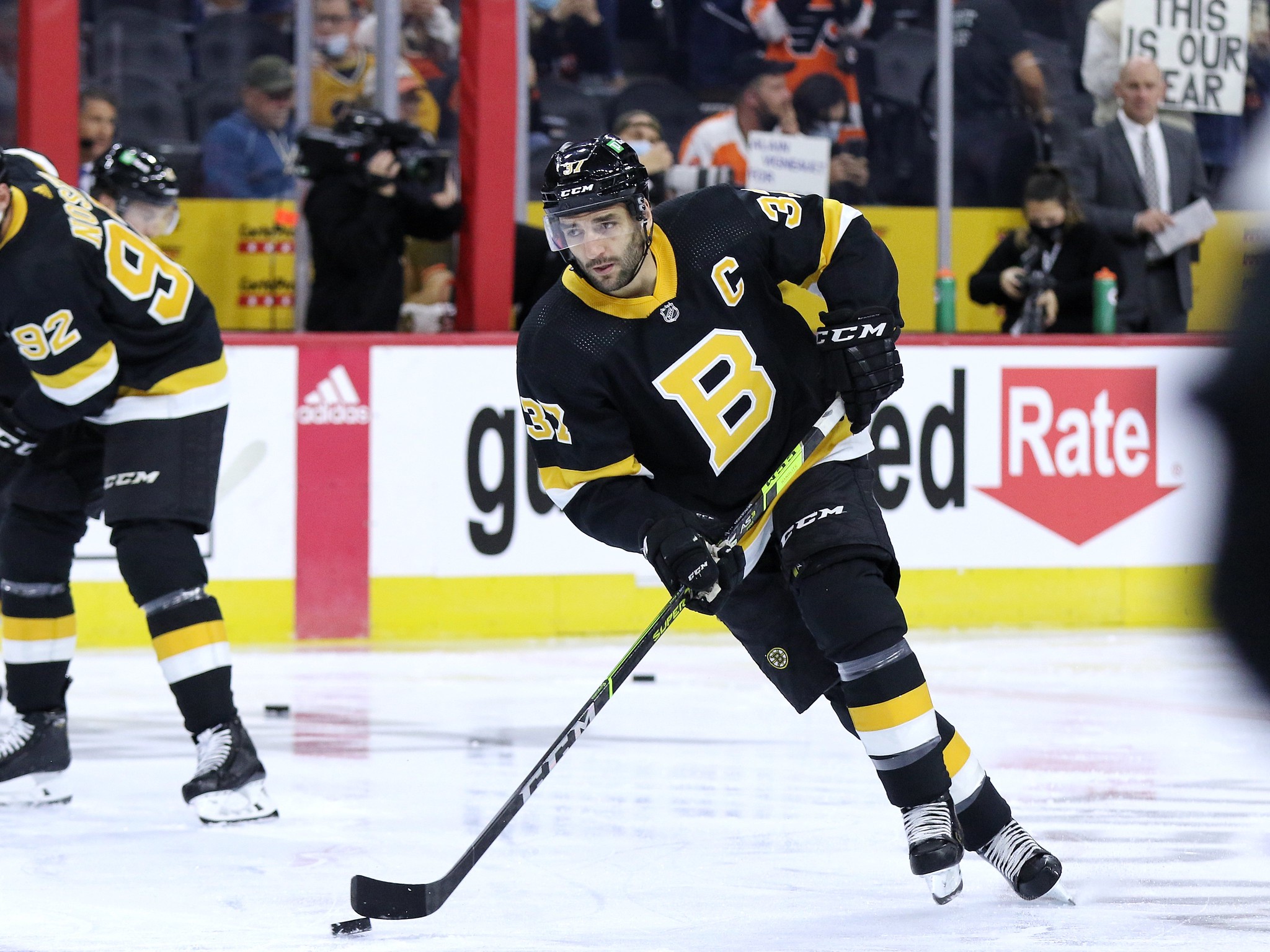 With David Krejci returning this season, giving Bergeron some nights off for rest will be a lot easier for the lineup to adjust. Krejci can slide up to the top spot on the first line and he has a history of playing with Jake DeBrusk a few years ago. There wouldn't be much of a drop-off and Krejci is more than capable of letting his longtime teammate watch a game or two from the press box.
David Krejci
There were questions surrounding Krejci's return to the Bruins this season and whether he would still be able to be as productive as he was before leaving in the summer of 2021 to return home to his home country of Czechia to continue his career. As expected, he has made the seamless transition back to the NHL, but like Bergeron, he's going to need some time off to recharge the batteries for the playoffs.
Related: Bruins' 3 Up, 3 Down: Hathaway, Lindholm, Ullmark & More
---
Latest News & Highlights
---
This season he has formed a strong connection on the second line with David Pastrnak and Pavel Zacha, creating a line that a lot of teams would like to have as their first line. In 60 games, he has 13 goals and 38 assists, but his assist numbers have gone up playing with Pastrnak on a nightly basis, however, giving the 36-year-old time off will be easy as Zacha can slide into the middle in his place. Recently, he looks like someone who needs a break.
Brad Marchand
Brad Marchand missed the first two weeks of the season recovering from off-season hip surgery and he recently scored his 20th goal of the season in a 3-2 loss to the Edmonton Oilers on March 9, which gave him his 10th 20-plus goal season in his career. He has 35 assists and 55 points in 57 games this season. Despite still playing very well in all situations, it's clear that he's not fully healthy, something he recently spoke about.
"I thought I'd feel better now than I do, to be honest with you. It's been really relieving that we have the team we have and we're as deep as we are, because it definitely takes pressure off. But I thought I'd be where I was last year right now. I don't necessarily feel like that. I still have a little ways to go before playoffs. But surgery-wise, it was by far the best decision I made for the longevity of my career, so I'm happy with how it went. And obviously the best case scenario happened and we have a really good team and it takes a lot of pressure off. But I thought it would be a little easier to get back to where I was last year than what's it's been."

Brad Marchand (from 'Bruins notebook: Brad Marchand battling to regain form after surgery,' Boston Herald, March 8, 2023)
A very big part of what the Bruins want to do in the playoffs centers around Marchand. He is what drives the Black and Gold on a lot of nights. Bergeron, Marchand, and DeBrusk have been together for over a year now, and having them healthy and rested going into the playoffs would greatly benefit the Boston offense.
Charlie McAvoy
Like Marchand, Charlie McAvoy was one of three Bruins' to miss the beginning of the season recovering from surgery last June. Matt Grzelcyk was the first one back, followed by Marchand, then McAvoy. From his first shift until his most recent shift, he has been the leader of the defense and getting top minutes each night. Despite not returning until Nov. 10, the former Boston University standout has been very good this season. In 51 games, he has five goals and 38 assists with a plus/minus of plus-24.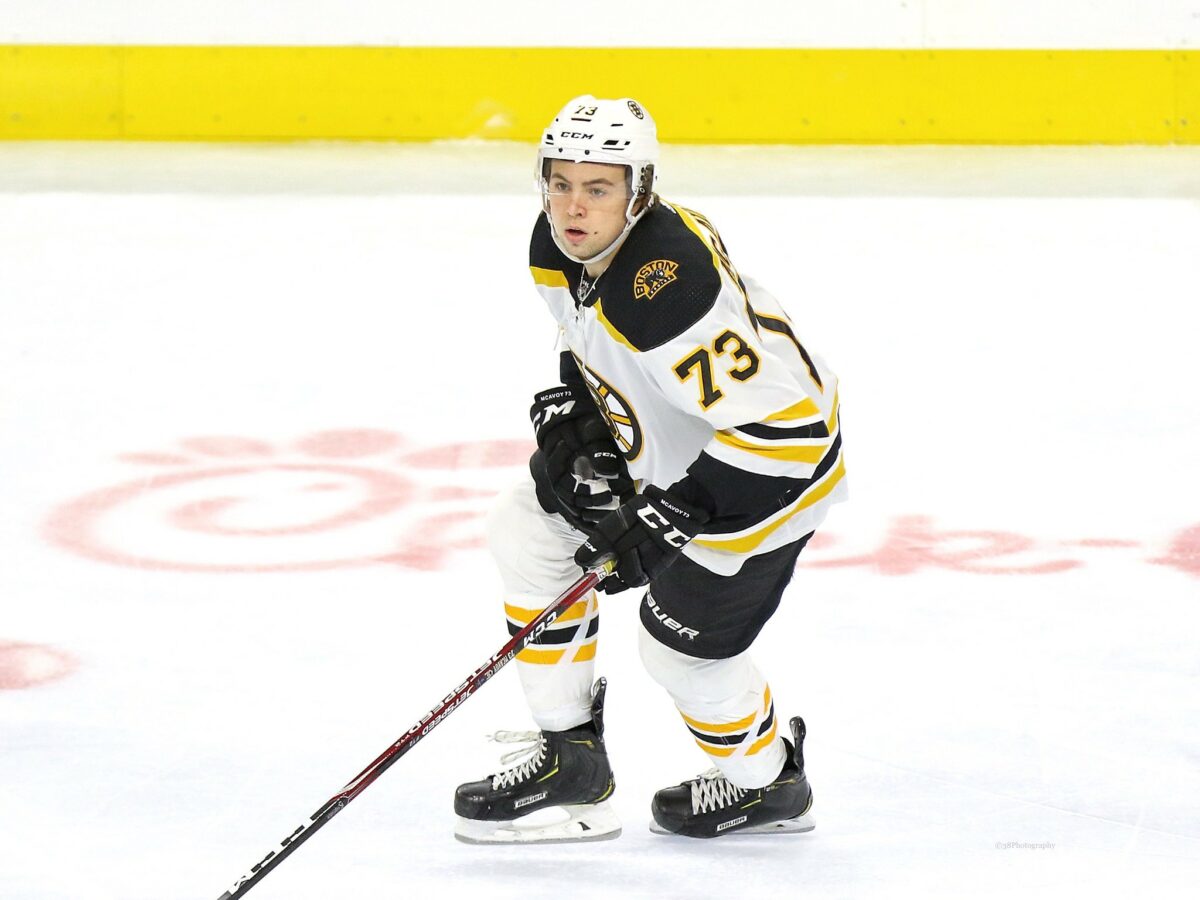 After acquiring Dmitry Orlov from the Washington Capitals on Feb. 23, Montgomery has been using a rotation between Derek Forbort, Connor Clifton, Grzelcyk, and Brandon Carlo as an odd-man-out each game, but McAvoy should be worked into that rotation down the stretch to save some wear and tear on his body.
Hampus Lindholm
Like McAvoy and Orlov, Hampus Lindholm has not been part of Montgomery's rotation with the defense, but he suffered a lower-body injury against the Detroit Red Wings on March 11 and missed the game on March 12 to kick off the five-game road trip. Like McAvoy, he's averaging over 20 minutes a night, and Lindholm has played in 63 games with eight goals and 34 assists with a ridiculous plus-42.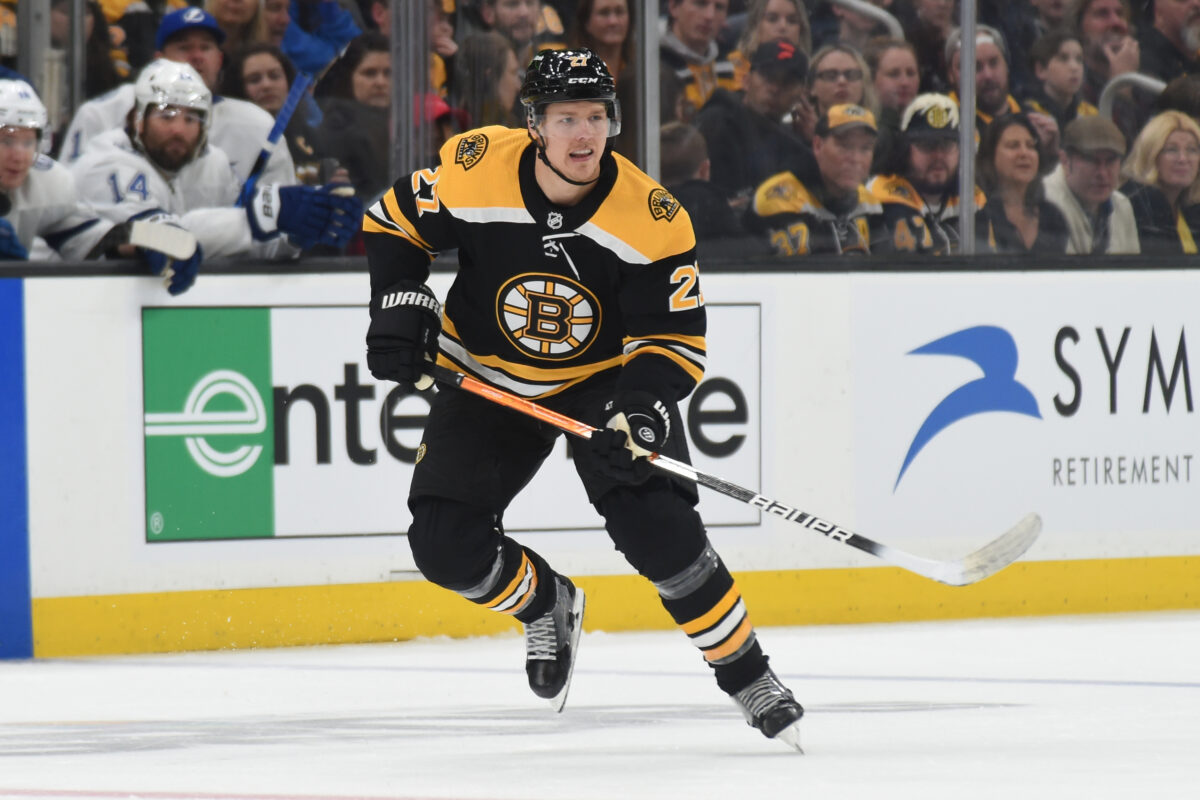 When McAvoy missed the beginning of the season, Lindholm assumed his responsibilities and filled in without the Bruins missing anything. His all-around game, including his offensive game, sometimes got lost when he was with the Anaheim Ducks before being acquired last season in a trade deadline deal. He is another No. 1 defenseman for Montgomery on this current roster and like McAvoy, he would benefit from more time off over the final 17 games.
Sweeney's Deadline Moves Add Key Depth
General manager (GM) Don Sweeney had one of his, if not the best, trade deadlines during his tenure in the front office. He acquired Orlov and Garnet Hathaway from Washington, then acquired Tyler Bertuzzi from the Red Wings for left wing depth. Those additions along with Jakub Zboril on defense give Montgomery many different ways he can mix and match his lineups down the stretch. Bergeron, Krejci, Marchand, McAvoy, and Lindholm are all key pieces to the 2022-23 Bruins and any rest before the playoffs they can get will be very beneficial.
---
---