In the weeks leading up to the 2023 NHL trade deadline, there were plenty of questions surrounding what Boston Bruins general manager (GM) Don Sweeney would do. His team has the best record, on pace for a historic season, and just how much did he want to tinker with the roster in place? 
In the end, Sweeney did what Sweeney does at this time of year. He added and he added just what his team needed.
Boston's GM added a defenseman and two sandpaper-and-grinding forwards in two separate trades with two Eastern Conference opponents. Sweeney was able to swing those deals to add depth at forward and on defense, but all three are unrestricted free agents (UFAs) following the season, so it's more than likely, baring an injury, all three will play a big part in the rest of the regular season and playoffs with the Black and Gold. With the 2023 trade deadline done, let's look back at the moves by Sweeney and give him a grade.
Bruins Acquire Dmitry Orlov & Garnet Hathaway From Capitals
A couple of hours before their game with the Anaheim Ducks on Feb. 23, the Washington Capitals scratched Dmitry Orlov and Garnet Hathaway for trade-related reasons. Just over 30 minutes later, the duo had been moved together to the Bruins in a trade that nobody saw coming. In a three-team deal, Sweeney sent Craig Smith and his struggling contract to the Capitals along with three draft picks, including their first-round pick in 2023. The Capitals retained 50% of Orlov's contract, while the Minnesota Wild were a broker in the deal and acquired a pick from Boston for retaining 25% of Orlov's contract.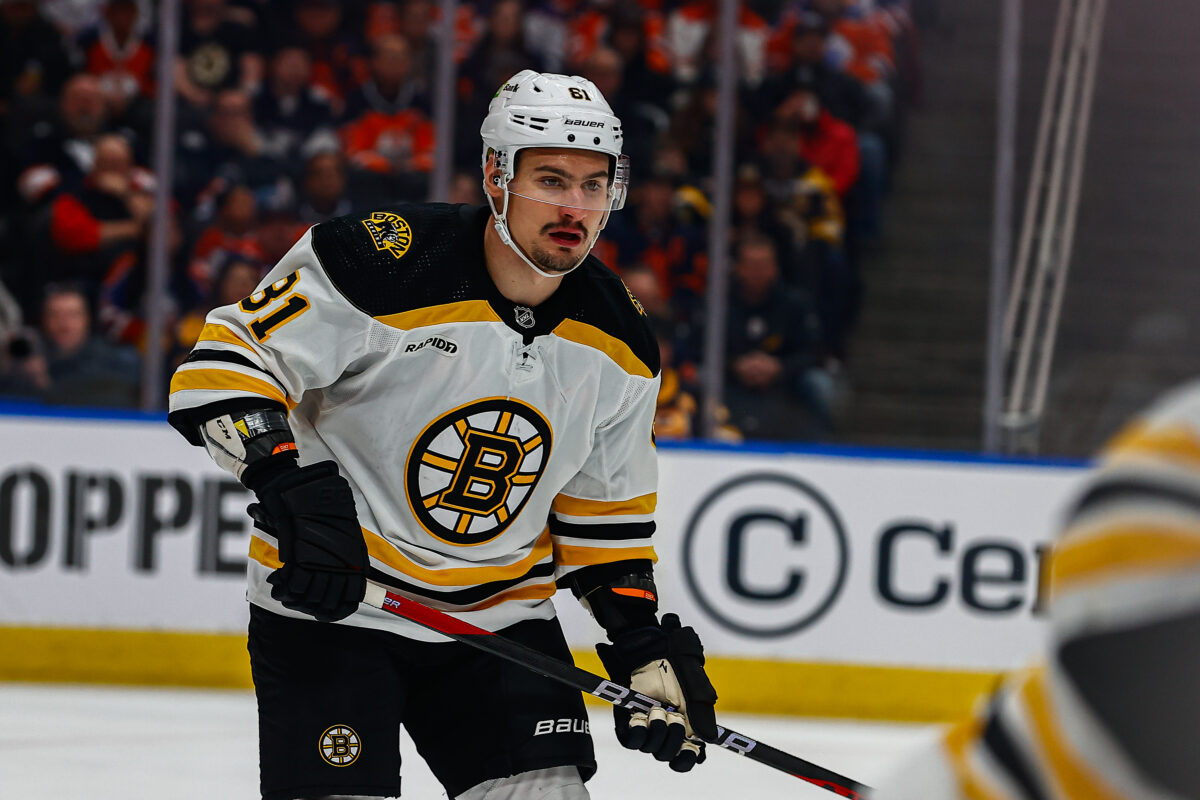 Through four games with the Bruins, the returns have been good with both players fitting in and contributing right away. Hathaway picked up his first point as a Bruin in a 3-2 win over the Edmonton Oilers on Feb. 27 when he picked up the primary assist on a Tomas Nosek first-period goal. In four games, he has two assists, averaging 12:14 a night, and has been killing penalties.
As for Orlov, the veteran defenseman is fitting in perfectly, no matter who his partner has been. In three games on the road trip where he joined the Black and Gold following the trade, he has two goals and three assists. He scored his first two goals as a Bruin in the 4-3 overtime win over the Calgary Flames on Feb. 28 in the first period, then assisted on Pavel Zacha's third-period power play goal that tied the game when he delivered a cross-ice pass where Zacha was able to one-time into an open net. In his first game at the TD Garden on March 2 in a 7-1 win over the Buffalo Sabres, he had a goal and two assists. In four games, the left-shot is already averaging over 20 minutes a night, playing in all situations and despite being 5-foot-11, has been another physical presence on the backend. He has three goals and eight points.
Related: 2023 NHL Trade Deadline Tracker
---
Latest News & Highlights
---
In the bigger picture, the trade addresses two issues the Bruins have had in recent playoff appearances, toughness and grit in the bottom six with Hathaway and on defense with Orlov. Hathaway joining a fourth line that includes Nosek and Nick Foligno, who was injured against the Flames, A.J. Greer, or whoever is rotated into the lineup. Hathaway is a physical forward who is relentless on the forecheck and causes a lot of disruptions on the offensive end.
Bruins Acquire Tyler Bertuzzi From Red Wings
On March 2, the Bruins made a surprise trade when they acquired left wing Tyler Bertuzzi from the Detroit Red Wings in exchange for a conditional first-round draft pick in 2024 and a fourth-round pick in 2025. Detroit retained 50% of Bertuzzi's contract for the rest of this season, which means he carries a $2.375 million cap hit in Boston.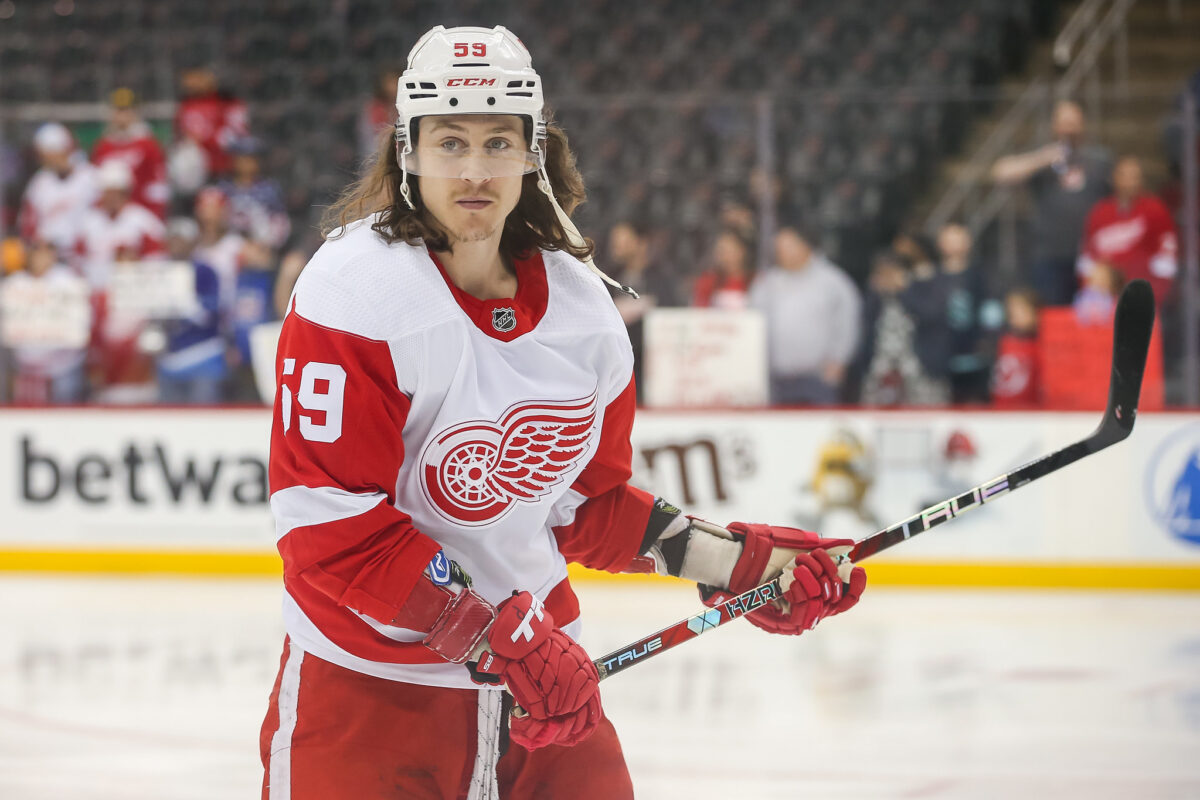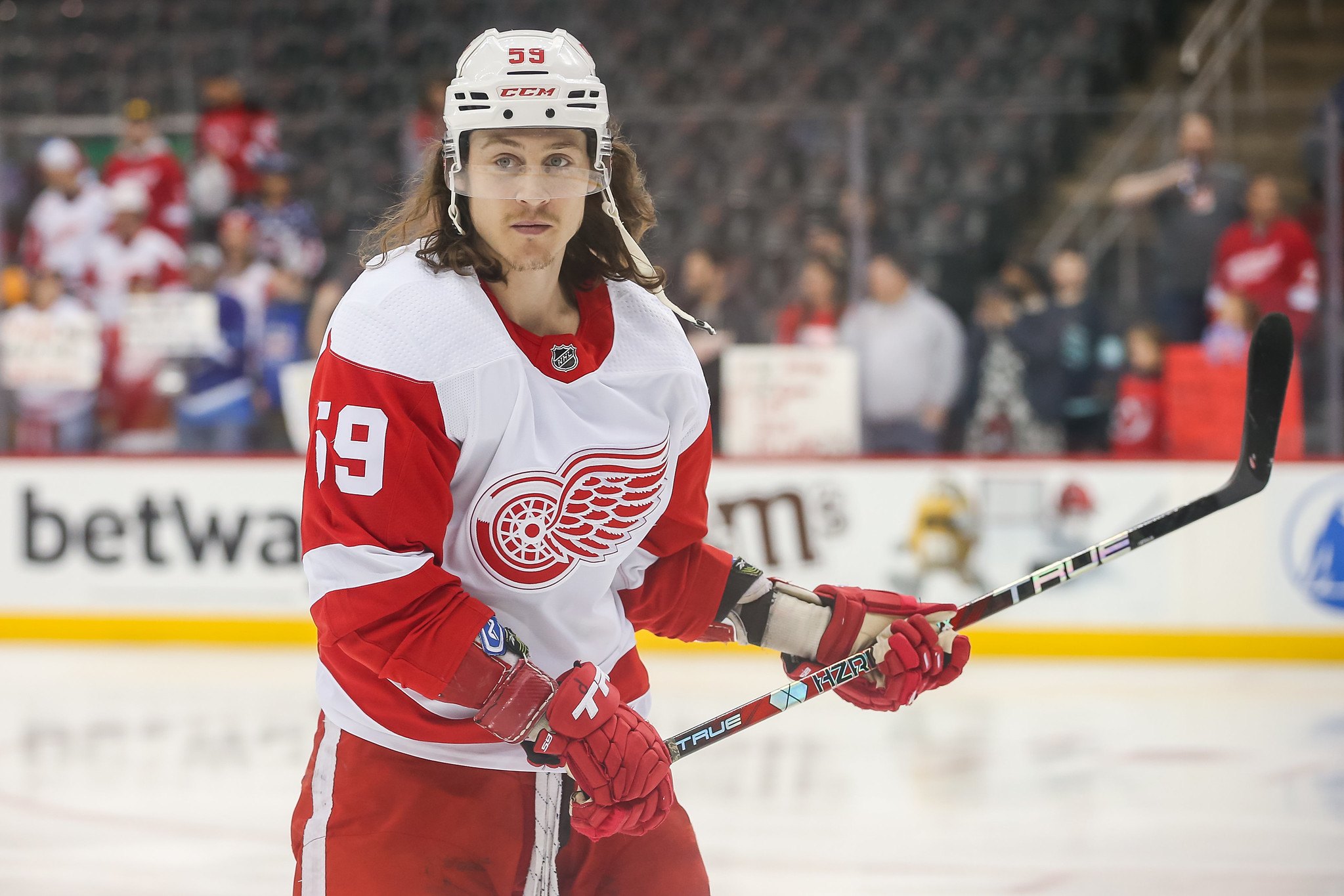 After the move was official, the Bruins announced that Taylor Hall and Foligno were placed on Long Term Injury Reserve (LTIR). Then later that night during Boston's win over Buffalo, Brad Marchand left late in the second period and did not return for the third with a lower-body injury. Friday, it was announced that Marchand would play against the New York Rangers on Saturday (March 4), which is good news considering it could have been worse.
Bertuzzi is a 6-foot-1, 186-pound sandpaper guy that will fit into the lineup with the Black and Gold on the third line when they are fully healthy. He has only played in 29 games this season because of injuries and had four goals and 14 points. He scored a career-high 30 goals in 2021-22 for the Red Wings with 32 assists in 68 games, so when healthy, he has an offensive game that he could find with the Bruins.
Bruins Trade Keith Kinkaid to the Avalanche
Last summer, the Bruins signed five free agents for depth in the American Hockey League with the Providence Bruins. Veteran Keith Kinkaid was signed as goaltending depth, but with the emergence of Brandon Bussi in the AHL, veteran Kyle Keyser and the acquisition of Michael DiPietro in a trade with the Vancouver Canucks back in October that sent Jack Studnicka out west, it made Kinkaid moveable. The Colorado Avalanche, who have battled many injuries this seaosn, jumped in.
Prospect Shane Bowers was sent back to Boston and the 23-year-old was assigned to Providence. As for Kinkaid, he did make one appearance this season in Boston, on Nov. 12 in a 3-1 win over the Sabres where he made 30 saves. If there is one area where the Bruins have depth in the minors, it's in goal, which allowed Sweeney to pick up a young prospect and see how his development progresses in the AHL.
Bruins Keep Mike Reilly
Heading toward the deadline, there were two players that if Sweeney could move, he would like to have moved in Smith and Mike Reilly. He was able to move Smith to the Capitals. Unfortunately, Reilly was not able to be moved and remains on the roster, buried in Providence.
Reilly has one more year remaining on his current contract for 2023-24 and he carries a $3 million cap hit. It's hard seeing him making much of a contribution in Boston after acquiring Orlov and Jakub Zboril is still up with the big club too. When the playoffs start, he will most likely be up and practicing, but he would need multiple injuries to find himself in a postseason game. Trading him will more than likely be revisited in the offseason, before free agency as Sweeney will need to free up as much as he can to add to a roster that will more than likely face some subtractions after this season.
Don Sweeney Keeps Top Prospects
Aside from the three additions of Orlov, Hathaway, and Bertuzzi, the other biggest story from the Bruins trade deadline is that Sweeney did not part ways with any of his top prospects. The top two prospects, Fabian Lysell, and Mason Lohrei, were not moved, something that would have needed to be done if they were going to make a big blockbuster trade.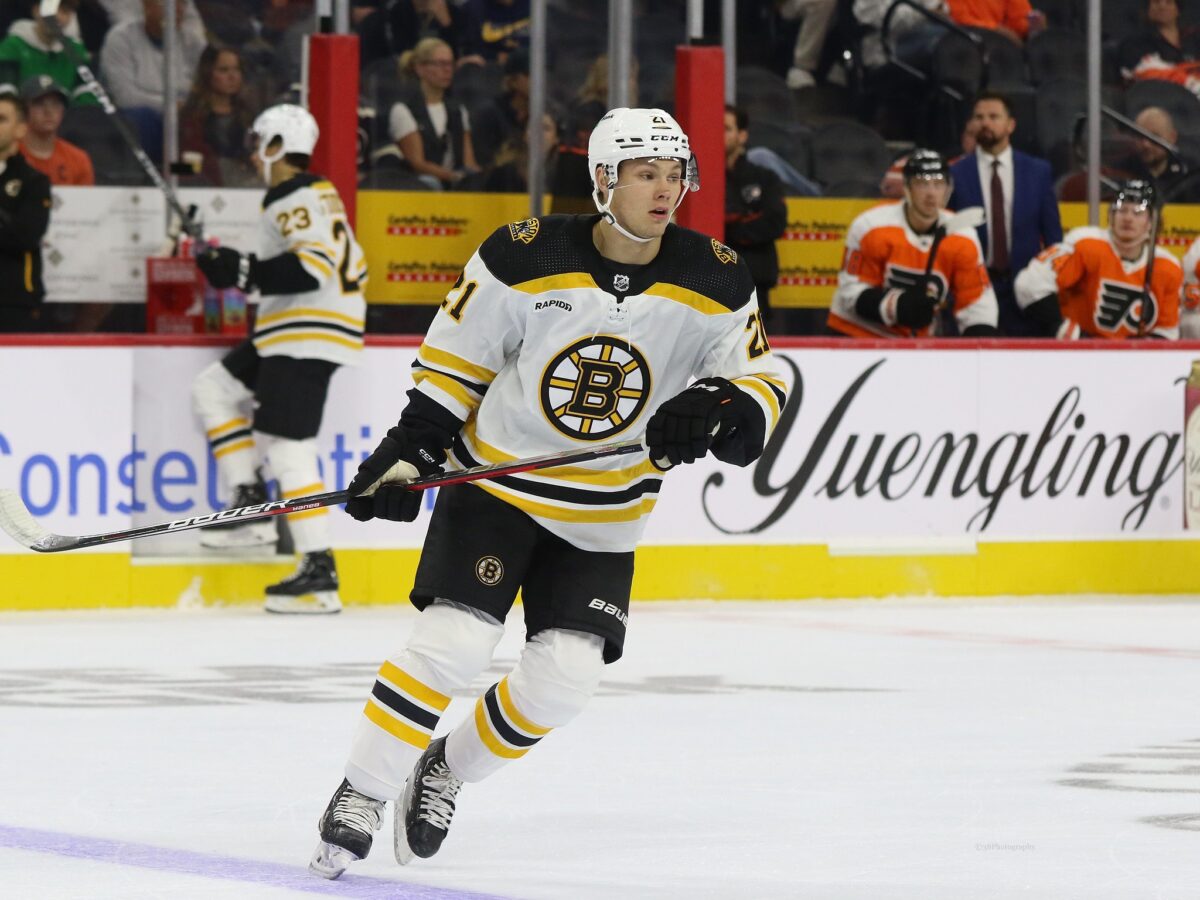 Sweeney traded mostly picks, along with Smith in the Washington deal, and it the big picture, how big is that? Lysell and Lohrei are still in the organization and Sweeney's history of drafting not only in the first round, but overall, in general, has been suspect. Other prospects that were held onto are Brett Harrison, Matthew Poitras, John Beecher, and Jakub Lauko, who has three goals this season in Boston on an emergency basis, including two in the most recent win over the Sabres.
Overall, this was about a successful trade deadline for Sweeney that he could have had. He added three key pieces to give the Bruins a lot more depth, he addressed their lack of physicality in the playoffs that have worn them down the last couple of seasons. He also kept his top prospects and oh, let's not overlook that he also ended the David Pastrnak drama by signing him to an eight-year, $90 million contract extension with an average annual value (AAV). Overall it was a good last couple of weeks for Boston's GM.
2023 Trade Deadline Grade – A+
---
---