Ask the New York Islanders, Dallas Stars or Montreal Canadiens about the Tampa Bay Lightning's hard-hitting, offensively potent third line that they faced during the 2020 or 2021 Stanley Cup Playoffs. Consisting of newly-acquired Barclay Goodrow and Blake Coleman, and homegrown talent Yanni Gourde, they were a force to be reckoned with.
For the 2023 NHL Trade Deadline, the Lightning's general manager (GM) Julien BriseBois may have found a new potent third line with the addition of Tanner Jeannot; last year's brilliant trade, Nick Paul; and homegrown talent, Ross Colton.
Let's examine how each of these players could potentially be what the Lightning need to bring the Cup back to Tampa Bay.
The Newest Lightning: Tanner Jeannot
Even though Jeannot just arrived in Tampa, excitement is building for what he could bring to the team. The 25-year-old is 6-foot-2 and weighs 208 pounds. He has made a living on the penalty kill and using his body along the boards to gain puck possession.
---
Latest News & Highlights
---
If you had to compare Jeannot to a member of the 2020 or 2021 third line, he would be more similar to Goodrow, who Lightning coach Jon Cooper referred to as a Jeep among Ferraris. Although his scoring has been down so far this season, make no mistake, Jeannot can score and hit. Don't forget, his nickname is the Oxbox Ox!
Nick Paul
BriseBois was quick to wrap up a contract extension for Paul after he proved his worth in the first round of the 2021-22 Stanley Cup Playoffs when he scored the Lightning's only two goals in Game 7 against the Toronto Maple Leafs. His contract, worth $22.05 million, keeps him in Tampa until 2029.
Related: Lightning Stanley Cup Hopes Not Dashed by Slow Start
Another big body, Paul is 6-foot-3, 223 pounds, and is in his prime at 27 years old (soon to turn 28 on March 20). In 58 games this season, he has 29 points and is a plus-13.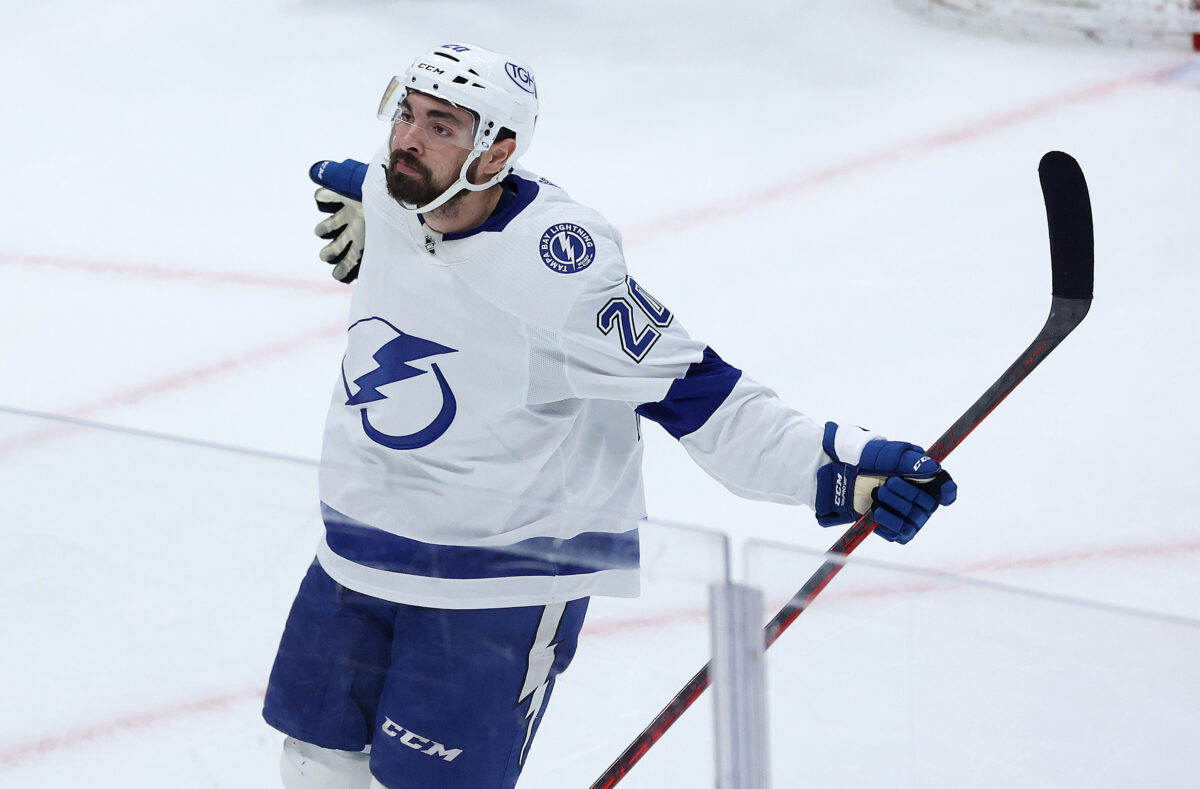 We'll move Paul into Coleman's spot—just because both players scored clutch goals when it counted the most. For Paul, it was his two goals in Game 7 of the first-round playoff matchup with the Maple Leafs in the 2021-22 postseason. Not to be forgotten was Coleman's diving goal with one second left in the second period of Game 2 of the 2021 playoff series against the Canadiens.
Paul's versatility allows Cooper to move him up and down the lineup, but he seems to have been slotted into the third line since Anthony Cirelli's return from offseason surgery.
Ross Colton
It may surprise fans to know that Colton ranks second on the Lightning in hits, trailing only defenseman Erik Cernak. Adding his 14 goals and 12 assists, he is one of the team's best two-way players.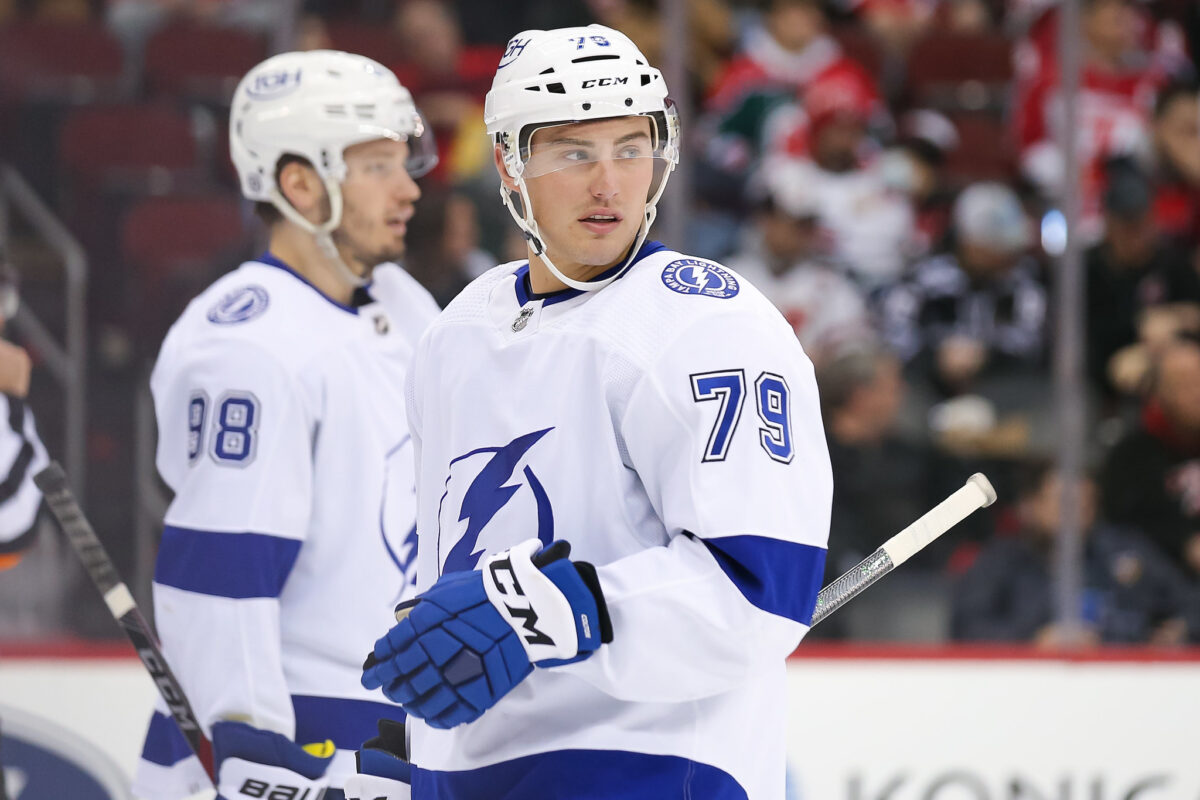 The Lightning drafted the New Jersey native in the fourth round of the 2016 NHL Draft. The 6-foot, 194-pound 26-year-old scored the game-winning goal in his first NHL game. Colton centers the third line, similar to how Gourde, an undersized free agent, did for the Bolts in their two championship seasons.
Clutch Players
So far during the regular season, Paul and Colton each have four power-play goals and Paul has four game-winning goals and a shorthanded goal. Jeannot has 531 hits over the last two years, including 213 in 2022-23. He also scored his first point as a Lightning, with an assist on Colton's goal on March 2, 2023.
If they can continue the success that they seem to have found in the last two games, this newly-formed third line could be the difference in the playoffs. The group is made up of clutch players who produce when the team needs it the most. With either a highlight reel goal, a precision pass, or a timely hit, the current third line of Colton, Jeannot and Paul should do exactly what they are meant to do: make the team tougher to play against.
---
---