Anthony Cirelli (born July 15, 1997) is a Canadian professional ice hockey center who is currently playing for the Tampa Bay Lightning of the National Hockey League (NHL). He was selected by the Lightning in the third round (72nd overall) of the 2015 NHL Entry Draft. Cirelli won back-to-back Stanley Cups as a member of the Lightning in 2020 and 2021.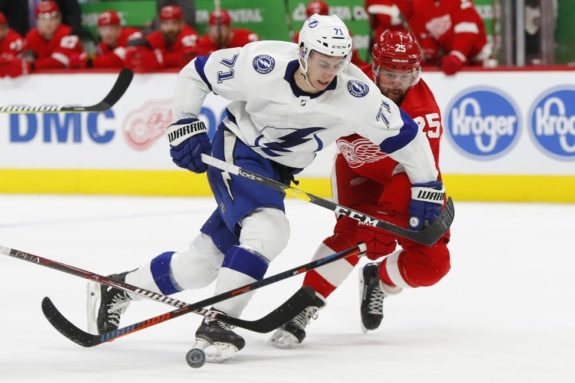 Anthony Cirelli Statistics
Deeper Dive
Achievements
2014-15 CHL Memorial Cup Champion
2014-15 OHL Champion
2016-17 CHL Memorial Cup Most Sportsmanlike Player
2016-17 OHL Champion
2016-17 OHL Playoffs Most Goals (15)
2016-17 U20 WJC Silver Medal
2016-17 U20 WJC Top 3 Player on Team
2018-19 NHL All-Rookie Team
2018-19 World Championship Silver Medal
2019-20, 2020-21 2x NHL Stanley Cup Champion
Sources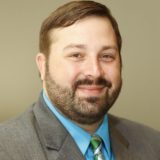 Born and raised in Michigan, Kyle Knopp started playing hockey when he was 3 years old. Knopp has played, coached, or worked at every level of ice hockey — including three seasons in the Ontario Hockey League and two seasons with the Detroit Red Wings where he was part of the Stanley Cup Championship team in 2008. He covers the Washington Capitals and Detroit Red Wings for The Hockey Writers and is the editor of THW's Morning Skate newsletter. You can follow him on Twitter @THW_Knopp.