With five wins in six games, things are currently going extremely well for the Buffalo Sabres. Well, apart from the fact that at this rate they're going to play themselves out of the race for Connor McDavid.
At one point, the Sabres were well on course to set new franchise lows for wins and points in a season, after starting the 2014-15 campaign 3-13-2. However, on the back of their recent run, they finished November with a 6-6-1 record for the month.
What About Sam Reinhart?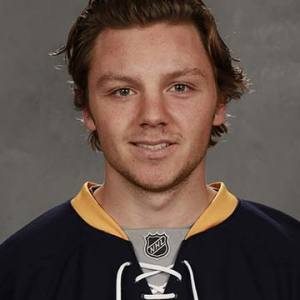 With everything that's happened recently, fans have likely given little thought to Sam Reinhart. The center started the season in Buffalo, but was sent down after nine games, before his contract kicked in.
Given that the Sabres (unofficial) intention was to tank the season, giving Reinhart some early experience at the top level made sense. However, while you can't criticize a teenager (or indeed any player) making his debut in the NHL, it doesn't change the fact he was relatively unproductive, managing just one assist and posting a -1 rating.
Buffalo Sabres Made Right Decision to Send Reinhart Down
Ironically, when it came time to send Reinhart down, some experts actually questioned the move, arguing that he would be better served remaining in Buffalo. However, GM Tim Murray reasoned that their top prospect's initial stint proved he wasn't strong enough yet for a continued run with the Sabres.
The question is; what has been happening with the 2014 second overall draft pick since he was sent down to the WHL? Basically, he's been lighting it up for the Kootenay Ice, registering 23 points (six goals and 17 assists) in just 11 games.
Of course, this shouldn't come as a huge shock, given that this is the same player who had 105 points in 60 games last season. This resulted in Reinhart being named WHL Player of the Year and pretty much clinching the Sabres decision to draft him when they landed the second pick in the 2014 draft.
Selected to Attend Canada National Junior Camp
Yet more proof of how well Reinhart is currently playing came on Monday, when he was one of 29 players invited to attend Canada's National Junior Camp, which begins on December 11th in Toronto. The 2015 IIHF World Junior Championship starts on December 26th in Toronto and Montreal.
NEWS: ICE captain Sam Reinhart one of 29 players invited to Team Canada's selection camp for the 2015 World Juniors. http://t.co/7L0hcyptYV

— Kootenay ICE (@WHLKootenayICE) December 1, 2014
Reinhart has taken part in three previous World Junior championships, winning gold in 2013 with the U18 team. In total, he has scored 35 points (14 goals and 21 assists) in 31 appearances for Canada's U17, U18 and U20 teams.
Overall, Reinhart should be in a better position whenever he gets the recall to Buffalo, especially after the invaluable experience he got last time. It will also benefit him if he has the opportunity to return to a team that is currently playing with a lot more confidence.
'Armed' with a journalism degree, I have covered numerous NFL, MLB, NHL, MLS, CFL & NLL events for the BBC, TO Sports & Blue Toro, while being fortunate enough to interview various sporting personalities, including Rogers Goodell. Throughout it all, the one message I have for anyone in this industry is to never take it for granted.