The Calgary Flames have already made some big personnel changes, but there is a lot of work to do with the roster. The team greatly underachieved and forced management's hand to right the ship. The Flames have some unrestricted free agents (UFA) who are set to depart this summer and they will have to look to free agency or the trade market to fill those holes.

The best target will be those teams that loaded up on pending UFAs at the trade deadline but didn't go anywhere. Below we will look at the UFAs the Flames should be interested in from the Boston Bruins and why they would fit.
Tyler Bertuzzi
There are going to be some major changes to the Bruins this offseason after their first-round collapse. Tyler Bertuzzi is a pending UFA despite being the team's playoff MVP (from "Boston Bruins eliminated, but what a series from ex-Detroit Red Wings' Tyler Bertuzzi", Detroit Free Press, May 1, 2023). Although there will be a spot for him in the top-six on the wing if Patrice Bergeron, David Krejci, or both retire, there might not be enough cap space to accommodate a long-term contract extension in Boston.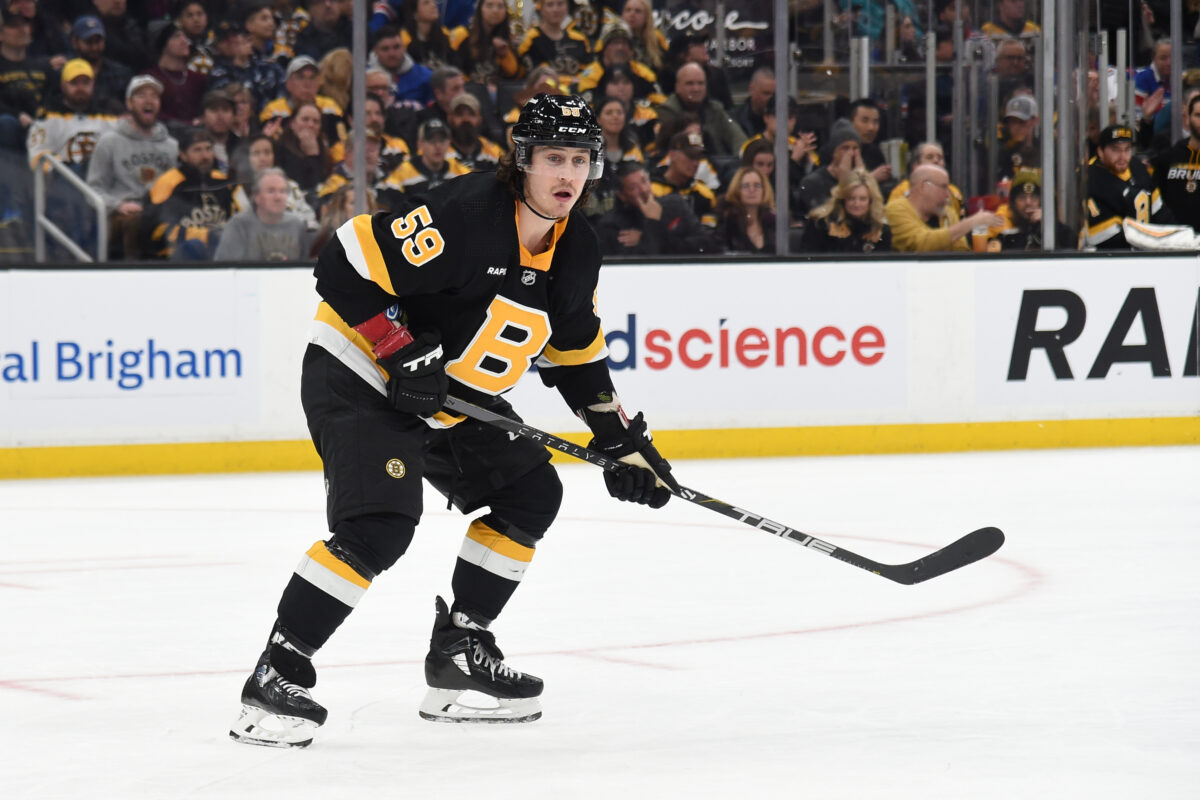 The Flames, on the other hand, were in desperate need of scoring in their top-six last season and didn't make any additions at the deadline. In hindsight, that was the right decision, as it's unlikely they will begin a rebuild this offseason. To offset some of the players who might be leaving either this offseason or after their contracts end after next season, the Flames could add a pest who showed he is a playoff performer and can be counted on. He scored five goals and 10 points in his first taste of playoff action and can help replace some of what the team lost in Matthew Tkachuk.
Connor Clifton
Although the Flames will be getting Oliver Kylington back for the 2023-24 season and likely slotting him in on the second or third pairing, that doesn't mean there won't be other changes. Four of the Flames' top defencemen, including Kylington, have one year remaining on their contracts and moving someone out might be necessary. Who I'm thinking of here is Chris Tanev, who struggled with injuries this season and is getting older.
---
Latest News & Highlights
---
While most players with one year remaining on their deals are paid a lot, the Flames could look to someone who was very solid for the Bruins on the third pair, Connor Clifton. He was a permanent fixture on the right side until Dmitry Orlov came in at the trade deadline and pushed him out of the lineup for a few games, including in the playoffs. Targeting Clifton would save a significant amount of cap space and add more size, shot-blocking, and physicality to the lineup (from "'Cliffy Hockey, baby!': How Bruins' Connor Clifton went from Kraken bait to '22-23 breakout", The Athletic, Nov. 12, 2022). There is no guarantee that the Bruins will even bring him back or that he would want to return to a team where he could be pushed out at the deadline in favour of someone else.
Garnet Hathaway
The Flames need to rebuild their fourth line after a few players will likely be moving on in free agency, including Milan Lucic and Trevor Lewis. Lucic is considerably overpaid, but the team accepted that and played him in a role that best suited him for the past few seasons – a fourth-line checking role. His production really fell off, but with his contract ending, the Flames will have a spot and role to fill.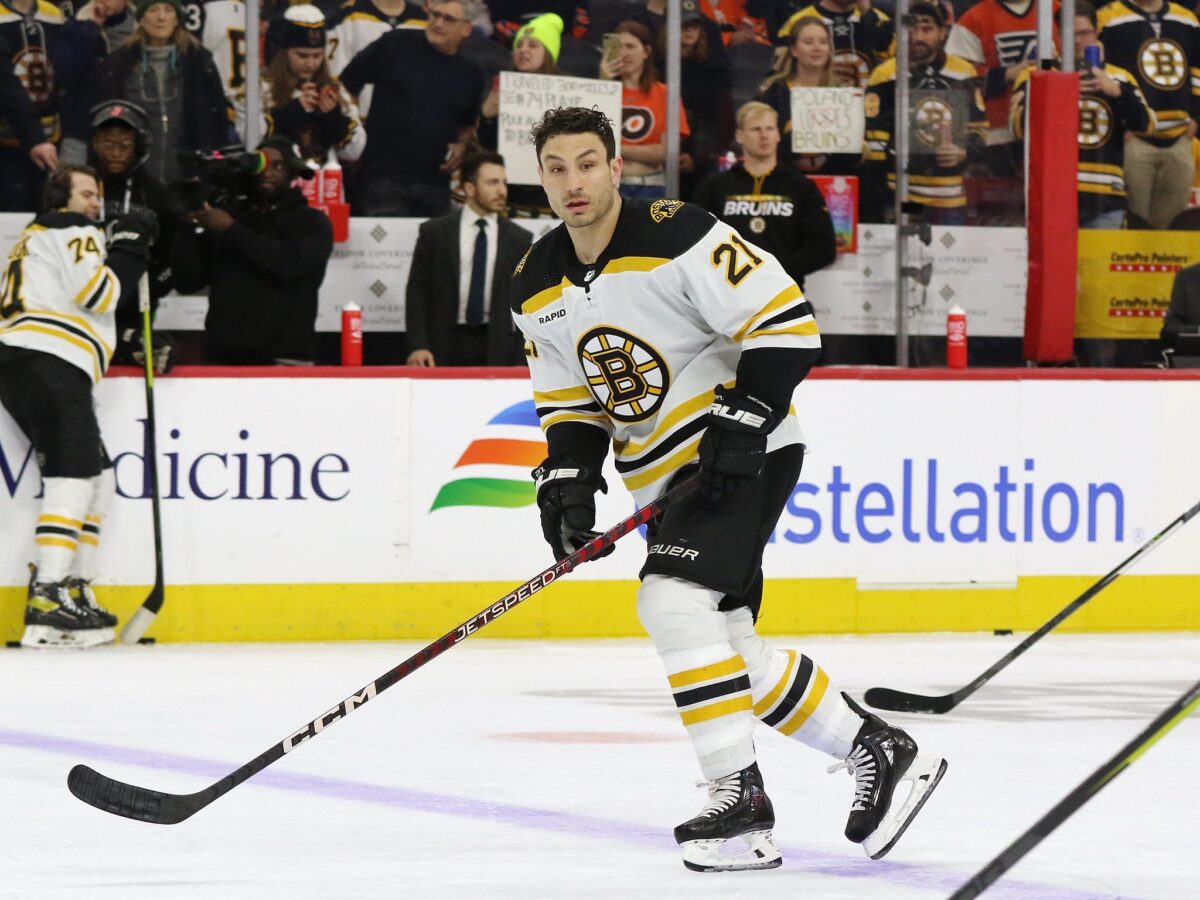 Although the fourth line doesn't necessarily need to be counted on for scoring, it's not a bad thing to have. Garnet Hathaway, another pending UFA acquired at the deadline, could fill that spot in the lineup and provide a lot more. He is younger (31 years old) but is still an NHL veteran. He scored 13 goals last season and 14 the season before. Not only is he a high-end fourth-liner who won't cost a lot, but he is very physical and kills penalties. Although he isn't one of the top free agents available, the Flames need value on their roster and to fill holes.
Related: Flames' Firing of Sutter Will Allow Team to Succeed and Stay Intact
The Flames have a fair bit of work and convincing to do this offseason if they want to keep most of their team intact. They are missing a few pieces that could be solved through free agency and completely turn things around in 2023-24, so expect them to do just that with these names in the mix.