The ancient Aztecs of Mexico played a ball game called Pok-ta-Tok. Crazed fans of the sport gathered in arenas across the Aztec empire to watch their heroes compete for glory. Winning teams became the stuff of legend, while their best players were celebrated as earthly divinities. Players on the losing side met a much different fate — they died in ritual sacrifices aimed at appeasing angry Aztec Gods.  
And so it is with hockey in Calgary and other cities across Canada, where hockey is the religion of the realm. Canadians do not expect to be number one in everything they undertake — except when it comes to hockey.  For Canadians watching Team Canada in any international hockey competition, nothing less than the gold medal is a success.
If any Canadian NHL franchise is not a legitimate contender for the Stanley Cup, then it had better have a convincing rebuild plan in place to make it one. If not, the high priests of Canadian hockey will soon set the altar for a sacrifice of the team's management, coaches and players.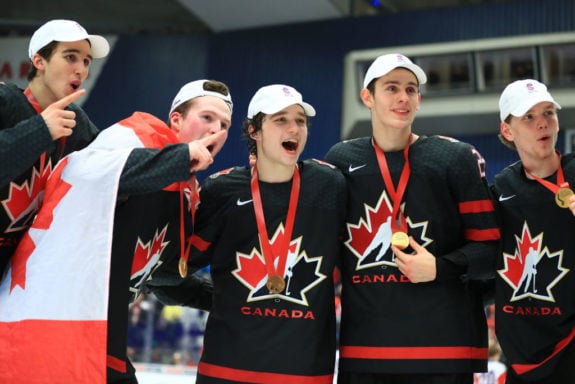 Playing hockey in Calgary has been compared to playing in a fish-bowl. Yet as much pressure as the city puts on the Flames to win, it's not as bad as what players face in other Canadian cities. What's more, the positives of playing in Calgary can outweigh the negatives — for the right players. 
Who Wants to Play Hockey in Canada?
Plenty of NHL players think Canada is a frozen penal colony. To be traded or drafted to a Canadian franchise means playing in the cold six months of the year, having every mistake you make on the ice recounted relentlessly by a bloodthirsty press, enduring unceasing pressure to win, and facing crazed fans baying for the blood of any player who does not live up to their impossible standards of what it means to play hockey 'the good, old-fashioned Canadian way.'  
To make things worse, Canada is the land of the smaller dollar and higher taxes. Lamborghini dealerships are hard to find in most Canadian cities, and the cars they offer cost way more than they do in sunny southern California. Besides, driving your girlfriend around in a luxury convertible in places like Winnipeg means you could lose her to hypothermia in winter and fall or blood loss from mosquito bites in the spring and summer.    
To cap it all off, Canadian teams are losers. No player with a Canadian franchise has laid his hands on the holy grail of hockey in 27 years – and counting. Canadian teams are flops whose alumni spend summers on the celebrity golf circuit telling boring stories about the last time their team came closest to winning a Stanley Cup.
Wendel Clark must dread being the after-dinner speaker at golf tournaments where he has to tell the story (ad nauseum) of how it wasn't really in Game Seven of the 1993 series against the Kings that the Leafs lost their best shot at the Cup, but rather, how it was in Game Six when Gretzky cut Dougie Gilmour and no penalty was called . . . blah, blah, blah.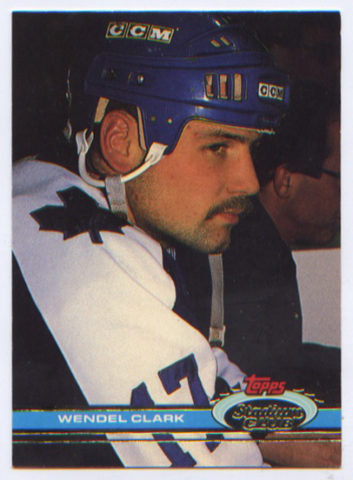 According to some NHL player agents, all of this is the reason that Canadian teams are listed the most often in players' no-trade clauses. (from 'Cam Cole: NHL players prefer Anywhere But Canada,' National Post, 02/19/2015). That, in turn, makes the 'losing problem' among Canadian franchises even more dogged. For Canadian teams, especially small markets like Calgary, it's tough to bring proven NHL superstars to town.
Why Flames Players Have it Bad
Calgary can be unforgiving. Just ask Finnish Centre Olli Jokinen who did two tours of duty with the Flames, spanning the period 2009-2012. After a promising start with the Flames near the end of the 2008-09 season, after the Flames acquired him from Phoenix, the big centre fell into a slump and didn't score in the final 13 games of the schedule. He registered only five-points in a losing 2009 playoff campaign that saw the Flames taken out in the first round by the Chicago Blackhawks.  
Related: Five Historic Trades That Ignited the Flames
The next season saw a continuation of Jokinen's scoring slump. Not only that, but he didn't seem to gel with Flames' top gun Jarome Iginla. Calgary sportswriters were as merciless as the team's fans in blaming him for the Stampede City not seeing playoff hockey in 2010 and shortchanging the franchise on his $5.2 million-dollar contract. The Flames eventually traded him to the Rangers toward the end of the 2009-10 season.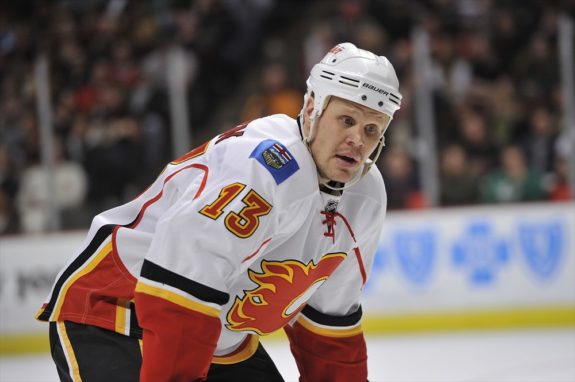 The team's announcement in the summer of 2010 that Jokinen was coming back to Calgary for the 2010-11 season came with fan fury. 'Please tell me the Jokinen news is bunk,' one fan wrote to the Calgary Herald's website. 'PLEASE.' 'If Calgary signs Jokinen, I will not watch hockey this season,' pledged another supporter (from 'Angry Flames fans blow their top', Winnipeg Free Press, 02/07/2010).
Related: No Room At the Inn for Olli Jokinen
Calgary fans clearly have an anger management problem, and not only that, they are also the most vulgar in the league, according to a study by casino.org. While the coarseness of Cowtown hockey fans is a negative for Flames' players, those among them with thin skins can simply avoid social media and the Flames' subreddit feed.
But it Could Be Worse for Flames
For many players, all of this would make them think twice about coming to Calgary. Yet, as bad as the Stampede City may be, it's still easier on players than other Canadian cities.
Take Montreal for example. Arguably players face greater pressure there than anywhere else in the league, and it has been that way for a long time. Former Canadiens' defenseman and now hockey broadcaster Brian Engblom described the old Montreal Forum as a 'great boiling pot of emotion.'
In Montreal, players from opposing teams (and when not playing well, sometimes the Canadiens themselves) felt like Christians being fed to the lions in the Roman Forum 2000 years ago. For fans who gathered to worship the team in the Montreal Forum – the holiest of hockey's cathedrals, 'the expectation' according to Engblom 'was the Stanley Cup – nothing else.'
Not much has changed at the Bell Centre. Max Pacioretty felt the sting of being booed in that building by angry fans after a 2017 loss to the New York Islanders. (from 'Max Pacioretty after fans boo Montreal Canadiens off the ice: 'They deserve better',' National Post, 02/24/2017) Habs fans have a long history of booing their team if their play fails to pay homage to the past, seemingly divine incarnations of 'Les Glorieux,' who ascended to 24 Stanley Cup victories.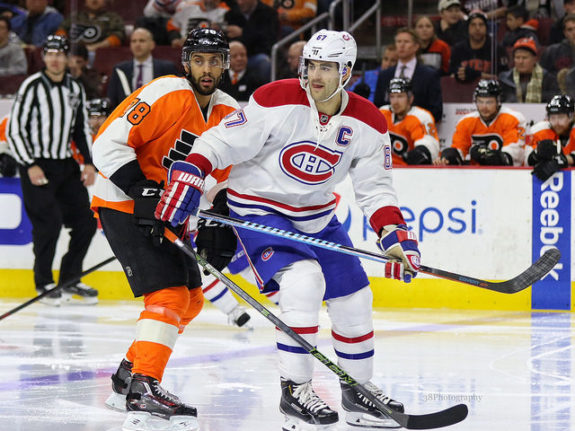 In Toronto, disgruntled fans have a rich tradition of tossing Leafs' sweaters onto the ice to express their displeasure with the team. While seeing that must be hurtful for the Buds, it may not be as bad as looking up into the stands to see their fans wearing bags over their heads. Worse still for the Leafs may be hearing fans revolted by their appalling performance on the ice, chanting 'Let's Go Blue Jays!' (from 'Leaf Nation turns its back on Toronto Maple Leafs,' Toronto Star, 03/30/212)
Calgary Flames' players have never endured anything quite like that experienced by Ottawa Senators players in 2018. Imagine how a player with the Senators would feel driving to a morning practice at the Canadian Tire Centre, passing by huge billboards paid for by the team's fans demanding that team owner Eugene Melnyk sell his stake in the franchise. from 'Frustrated Senators fans' #MelnykOut billboards go up across Ottawa,' Globe and Mail, 03/19/2018) To be a fan of the modern incarnation of the Senators is to know frustration and disappointment that the team's players will never be allowed to forget — not even when they are driving their luxury sports cars to practice.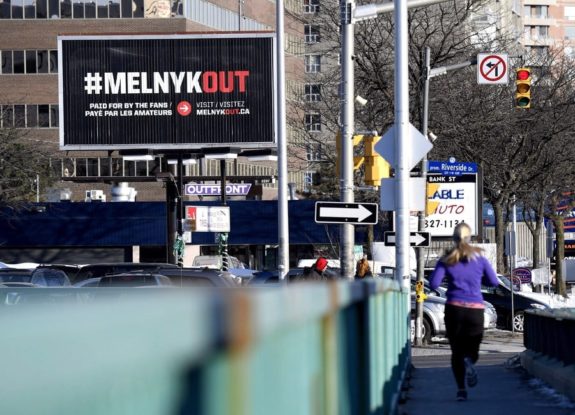 Fans in Winnipeg steer clear of blatant displays of contempt for the Jets when the team disappoints. In that way, they are not unlike Cowtown hockey fans. Yet, Jets' star Patrik Laine said he was feeling embarrassed and ashamed after fans gave the team the silent treatment and a few boos after a drubbing administered by the Leafs in the team's 2017-18 season opener. What Globe and Mail sportswriter Dave Shoalts once described as the passion and pain of playing for the Winnipeg Jets is perhaps like none other felt by players anywhere else in the league. (from 'The passion and pain of playing for the Winnipeg Jets,' Globe and Mail, 10/06/2017)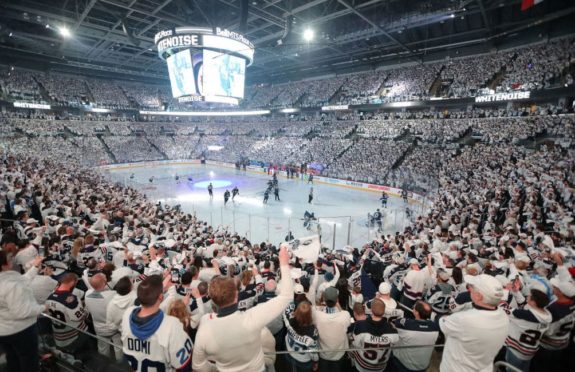 Edmonton Oilers fans are no slackers when it comes to letting their Oilers know that they are not following in the skate strides of Gretzky and Messier. Edmonton rivals Toronto for the number of times their fans have thrown Oilers' sweaters onto the ice at Rogers Centre and sought to shield themselves from embarrassment by wearing bags over their heads. Looking up into the rafters in Rogers Place at five Stanley Cup banners while listening to fans boo and hurl invectives at the team for its losing ways is certain to pierce the thickest of skins.    
Related: Winnipeg Jets Fans Have Lost Faith in Floundering Club
Asked in an interview with GQ Magazine how bad it was playing in Edmonton during a particularly bad 2018 losing streak, Connor McDavid said, 'It was awful. It was terrible. It was miserable around town. I remember everyone just chirping at you all the time. I was at dinner one time with my parents, and as I was walking out and guys were chirping me. They're passionate people and passionate fans. When you're winning, you're a hero in this city and when you're losing they want to run you right out of it' (from 'Terrible in Edmonton when team is losing, say Connor McDavid and Ryan Whitney', Edmonton Journal, 09/25/2018)
As bad as this was for McDavid, Dustin Penner got it worse during his last season with the Oilers in 2010-11. Heading out onto the ice in Rexall Place, Penner turned to teammate Ryan Whitney who was playing his first game with the Oilers, and said, 'Wait until you hear the verbal abuse I take on this walkout.' As Whitney told the story, 'And then the door would open and all of a sudden it was – Penner, you fat f*ck! You piece of sh*t, you lazy f*ck! F*ck you Penner! And Penner was like our best player too.'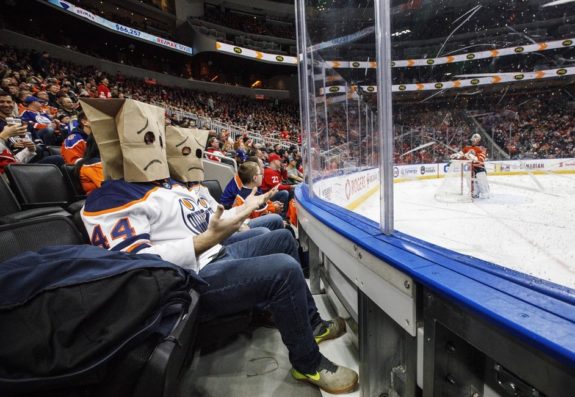 Calgary Flames fans may be vulgar, but Canucks fans are violent. The Canucks lost the seventh game in the Stanley Cup Finals in both 1994 and 2011, touching off riots during which fans demolished parts of Vancouver's downtown core.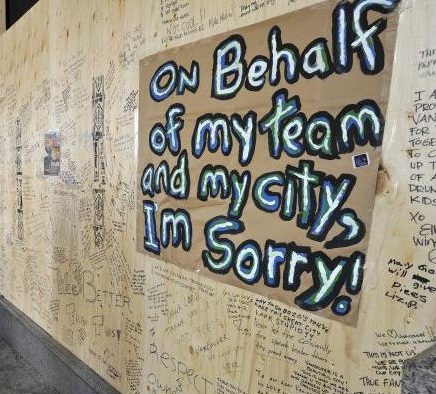 Compared to rioting, Canucks fans managing to limit themselves to simply booing the home team on opening night in 2013 made them look positively urbane by Vancouver standards of acceptable behaviour in polite society.
Flames – Count Your Blessings!
Playing hockey in any Canadian city means pressure. When asked about it, Sidney Crosby (from 'No Canada: Seven reasons why it's tougher to play for Canadian teams than American ones' Steve Triakos, National Post, 04/11/2016) explained that 'I don't think you get the true feeling (the pressure of playing in Canada) when you're playing in a different city, an American city. Pittsburgh has high expectations. Toronto has high expectations. But I don't live it every day. I don't live the Toronto or Montreal expectations every day'. In mentioning only Toronto and Montreal, Crosby as much as acknowledged that the pressure to deliver a Stanley Cup in smaller NHL cities such as Calgary is less extreme.  
Sure, there is pressure playing in Calgary, but for players with a young family, the city is a great place for kids to grow up and go to school. For Canadian players, Calgary is closer to family and friends — it's home. The quality of life the city offers is unmatched. And compared to devotees of other Canadian NHL franchises, Flames fans are civilized and respectful of players. What's more, in the upcoming season, Old Blasty may have reason to exhale fire again because the Flames are one of the teams expected to challenge the Leafs for the top spot in the Canadian Division.
Related: Calgary Flames' 2020-21 Season Looks Very Promising
But the best thing about playing in Calgary is that when the team is winning, Calgarians adore their Flames. Those who wear the Red are as lionized as any triumphant Aztec Pok-ta-Tok players ever were. 
---
---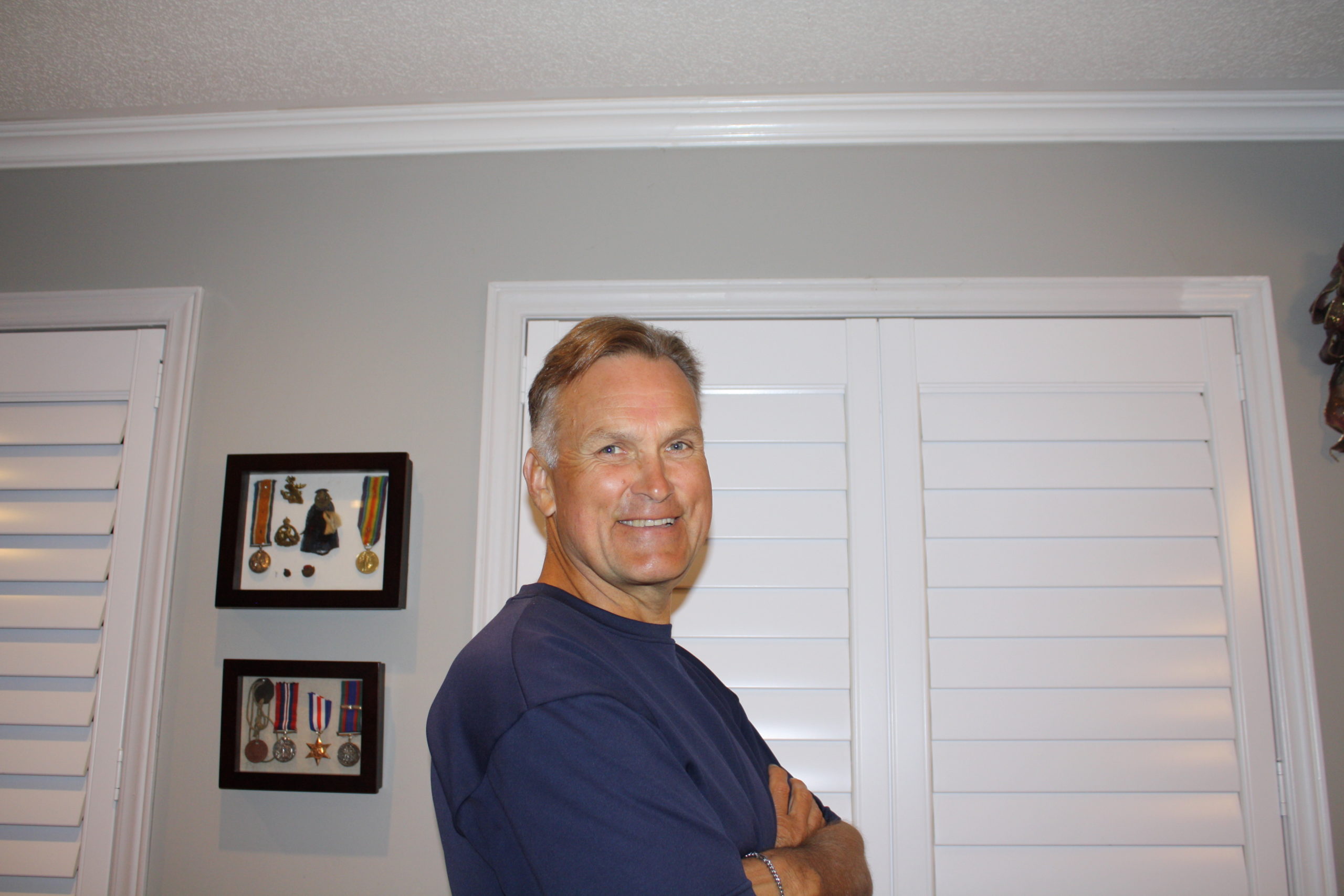 Paul covers the Calgary Flames, the Ottawa Senators and the OHL's Ottawa 67s for The Hockey Writers (THW). He also hosts the Flames Faceoff show for THW's Podcast Network.
Paul has been sought for media interviews for the thoughtful pieces he has written on hockey's response to the major social and political issues of the day including the place of gay players in the game. Paul is also known for his interesting perspectives on the key issues and challenges facing the teams he follows.
Of his work with THW, Paul says,  "I love to tell stories about the game of hockey and the personalities – both past and present, who have made it the greatest game on the planet!"
Follow him on Twitter at @pquinney