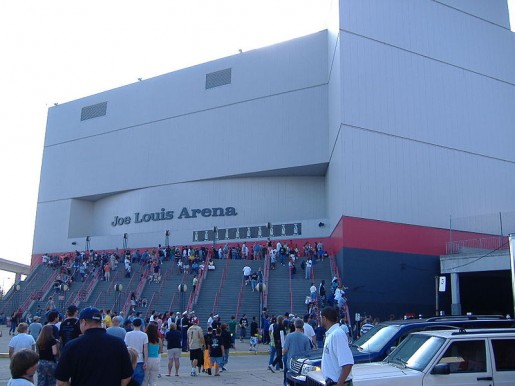 The Detroit Red Wings are not a team that needs to be in the spotlight at all times. Clubs like the Philadelphia Flyers and New York Rangers seem to thrive on attention, always at the top of the rumor mill and trading star players. The Red Wings, who haven't had as much success as those two teams in the past few years, sit comfortably in the background quietly targeting free agents and grooming draft picks.
I write this article from New York City but can feel the heat coming out of Detroit from my couch. There's a sense that something big is happening in Hockeytown. Lidstrom has officially peace'd, Hudler will probably be next, and Tomas Holmstrom's status with the team is up in the air.
Those veteran losses could be tough to replace yet every major hockey publication recognizes GM Ken Holland will have his most active offseason in years. It's unlikely Holland can outbid 20 or so other teams twice in the same month but the team has enough space to snatch up Ryan Suter and Zach Parise. A move like that could set the table for Detroit for years to come and instantly make fans forget the recent string of early playoff exits.
On Tuesday Holland quietly signed Darren Helm to a 4-year deal worth $8.5 million. Helm is a bottom 6 player and the news was barely mentioned by hockey media outlets but it's just the type of move that make teams successful. Helm is a quick, important player the Wings missed dearly when the Nashville Predators eliminated a couple months ago. He'd look even better with a gritty Brand Prust-type to play with on the penalty kill.
Suter has already ruled out the Flyers and the Rangers, considered a frontrunner in the Rick Nash sweepstakes, could wind up trading some of the most important pieces of their young core. The Red Wings, meanwhile, have their options entirely open. Holland is at the wheel of a respected organization with a proven track record and a Scrooge McDuck pit of money to spend.
That's not good news for other general managers that need to improve their teams. It's not often that a team can brag they players like Datsyuk, Zetterberg, and Franzen while trying to bring in new free agents. That and while all the attention on the upcoming draft will be on players like Yakupov, the Wings could easily snag a few gems in the later rounds…again.
Until then, all's quiet on the western front.