What is a superstar?
Depending on who you ask, you might get different answers. But generally speaking, fans know which players are superstars.
The Oxford Dictionary defines superstar as an extremely famous and successful performer or sports player.
When it comes to hockey, obvious names such as Sidney Crosby, Evgeni Malkin, Vladimir Tarasenko, Connor McDavid, Patrick Kane and others come to mind. These players can single-handedly take over a game. When their team needs a big goal, one of these players usually delivers. They are also familiar to most everyone who watches the game.
These kind of players also appear at the top of the NHL scoring race. As of this writing, both Malkin and McDavid lead with 43 points each. Next is Crosby with 42. Then comes Tarasenko with 39. After that, Phil Kessel, Tyler Seguin and Artemi Panarin have 38 points each. Checking in with 37 points each are Kane and Cam Atkinson.
Wait. Who?
#NHL forwards: Points per 60 mins (20+ GP)

Crosby 4.16
Atkinson 3.66
Tarasenko 3.66
Malkin 3.62
Gagner 3.50
Kucherov 3.45
Galchenyuk 3.41

— Yahoo Sports NHL (@YahooSportsNHL) December 23, 2016
That's right. Columbus Blue Jackets forward Atkinson is tied for eighth overall in the NHL scoring race. If you don't follow the Blue Jackets closely, you likely weren't aware of the kind of season he is having. After scoring two more goals against the Minnesota Wild on Saturday night, Atkinson has 17-20-37 in 35 games. His 1.06 points/game is sixth overall in the NHL. And look where he ranked as of December 22nd in points per 60.
Atkinson isn't the household name like those around him, but he is quickly becoming one of the best players in the league. Is he a superstar like Crosby or McDavid? I'm not saying that as those are generational players. But I am saying we need to start considering him as a potential superstar in the making. What he's doing now warrants consideration.
Looking At The Numbers
Let's look at some different numbers. Atkinson's 17 goals is tied for sixth in the NHL. He has more goals than Malkin, McDavid, Kessel, Seguin, Kane, Tarasenko and Panarin. He also has as many goals as Alexander Ovechkin. That is some really good company.
Where Atkinson is lethal is on the power play. He is number one in power-play points as of this writing with 17. He can snipe when he needs to, but can also dish when he needs to. His shot is so lethal that the area he normally scores from is now called "his office". Let me show you some video examples of his office.
This first goal is from the game on December 22 against the Penguins. The Blue Jackets love this play starting on the point. Sam Gagner feeds Alexander Wennberg on the wall. Wennberg then gets the puck to Nick Foligno on the goal line. Foligno's job is to feed Atkinson in his office. After outlasting a defender, Foligno dishes to Atkinson, who buries it past Matt Murray. That spot is Atkinson's office.
This next goal is from December 18 when the Blue Jackets were in Vancouver. The game was scoreless in the second, but the Blue Jackets found themselves on an early power play. Notice where Atkinson is at. He's hovering around his office waiting to pounce. After an effective shot on net, Atkinson does his thing.
So that's two goals, one from a one-timer and the other off a rebound. He can score in many ways. Let's now look at some of his work at even strength. He is just as effective there too.
Let's revisit the Blue Jackets 15th consecutive win from Saturday night. Atkinson scored two goals at even strength. On this first goal, Brandon Dubinsky forces a turnover and gets the puck to an open Atkinson for a breakaway. Atkinson was able to receive the pass and speed away from the two Wild defenders chasing him. That was a big opening goal for Columbus.
Then later on, Atkinson cruised to the front of the net and displayed some nice hands in redirecting this puck in for a 3-0 lead in the second period. His play and positioning away from the puck helped him get these goals in Minnesota Saturday.
Wait, There's More
We know Atkinson can score, but did you know he is a threat shorthanded as well? He is the only player in the top-28 of NHL scoring with multiple points while shorthanded. Let's revisit December 9 in Detroit. Atkinson's shorthanded goal opened the scoring. He started a two-on-one rush and then unleashed his shot past Petr Mrazek.
He can score at even-strength, on the power play and shorthanded. How about at the end of the game when his team needs one to tie? He can do that too. From November 21 against Colorado, he tied the game with just 6.5 seconds left on the clock.
In Conclusion
Atkinson's play is one of the big reasons why the Columbus Blue Jackets are number one in the NHL in goals-for per game. He is always a threat when he's on the ice. We showed you the variety of ways he can score goals. He also has 20 assists, so when warranted, he's as good a playmaker as he is a scorer.
He's not as famous as Crosby or Kane, but Atkinson is playing just as well as they are now. He has superstar-like numbers without the widespread media attention. This is what makes Atkinson an unheralded superstar. Once Columbus enjoys more success on the national stage including the playoffs, then he'll take his rightful place as a true superstar in the NHL.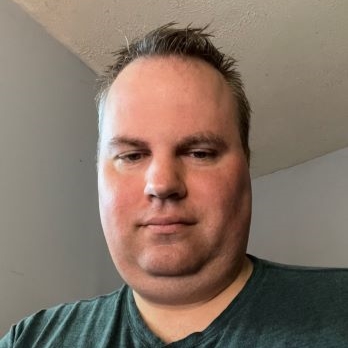 I am a fully credentialed writer who covers the Columbus Blue Jackets, Cleveland Monsters and Erie Otters as well as the Ontario Hockey League and NHL Draft. The 2022-23 season will mark nine seasons with the Hockey Writers. I am also the site's Credentials Manager. Please take note of the updated Twitter handle: @mark_scheig.