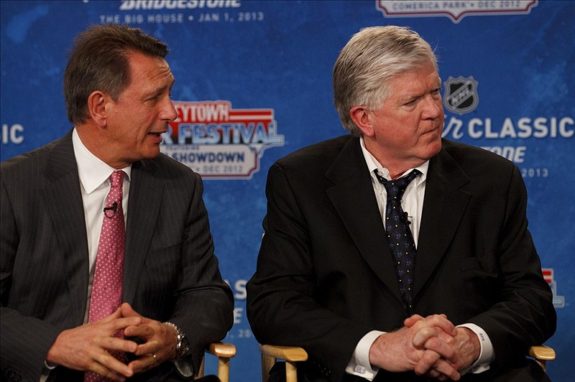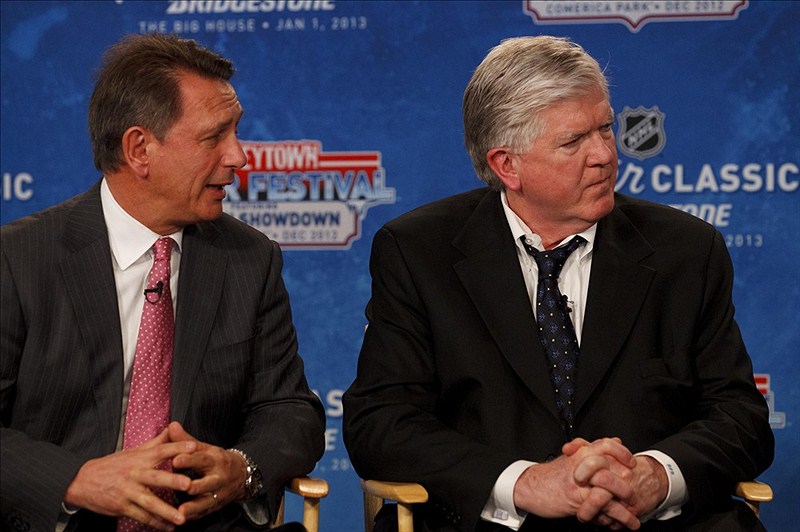 One of the common themes surrounding the current NHL lockout has been the abject stupidity of putting a hold on a sport that is generating record revenues every year. One of the biggest reasons for this financial windfall for the league, aside from their new TV deal with NBC, would have to be the popular Winter Classic games. Fans pour into these large venues holding quadruple the capacity of regular hockey arenas, with many donning the newly designed outdoor jersey, toques and other merchandise.
This year's 2013 Winter Classic between the Detroit Red Wings and the Toronto Maples Leafs would have been no exception. The Event is scheduled to take place at The Big House in Ann Arbor, Michigan, which only holds a modest 120,000! There were also plans for a winter festival that would have held AHL, Alumni, and OHL games at Comerica Park in Detroit. The entire spectacle would be something that the NHL has never done before and to say the fans were excited is a gross understatement. The hype surrounding the 2013 Winter Classic began before the official announcement even came.
I think this clip shows what kind of magic can happen at the Winter Classic.
If the NHL season had gone ahead as scheduled, the 2013 Winter Classic would probably have stood to generate record hockey related revenues. Imagine how much money players and owners would be able to fight over because of this event, regardless of how they split up HRR. With all the negativity accompanying the NHL lockout, many believe the Winter Classic is the wildcard for both the NHL and the NHL PA. Neither side wants to see this event cancelled and forfeit all that revenue, but that may soon become a reality. Many in the hockey world are reporting that it could happen as soon as Thursday (November 1). If by some miracle an agreement is reached in time, would the event be as successful now that it would have a black cloud hanging over it?
As reported by Ansar Khan of Mlive:
Red Wings-Maple Leafs Winter Classic expected to be canceled as early as Thursday | http://t.co/gJ1ojxIv http://t.co/A60O92Ba

— Ansar Khan (@AnsarKhanMLive) October 29, 2012
I believe the damage has already been done. If the NHL goes ahead with some semblance of a season whether it be 82, 42 or two games, the Winter Classic will not generate as much revenue due to the fact that the sport has been tainted yet again with another lockout. The anger and frustration of fans is clearly evident. Fans would be less inclined to purchase merchandise related to the Winter Classic and some may even avoid watching it ultimately impacting ad revenue for the league. The Winter Classic should not be used as bargaining chip in what reminds me of an ugly divorce between the NHL and NHLPA. Except this couple has to live together even if they do not want to.
As a lifelong, die hard Red Wings fan,I face mixed emotions when thinking about the Winter Classic. My initial feelings of exuberance, excitement and joy have faded and I am now filled with annoyance, anger, and hurt. Many hockey crazed Leafs, Red Wings, and NHL fans have shelled out hard earned cash to purchase tickets to the 120,000 capacity spectacle that is the 2013 Winter Classic (myself included). Many just wanted to say they were involved in the largest event the NHL has ever held in the history of the sport. For most we just wanted to see some great hockey between two original six rivals.
Regardless of why we wanted to go 120,000 people wanted to go – fans WANTED to go. I would rather not feel this way but the ugly truth is I would prefer to see the 2013 Winter Classic cancelled and not used as a bargaining chip. I believe many NHL fans share the same opinion as me. I can't imagine that I am the only fan scoffing at the television every time the Winter Classic is mentioned. Regardless of how many games they play this year the event is tainted in my mind. I would rather get my money back for the tickets and avoid spending an absurd amount at the stadium and on a hotel just so I can watch a disgraceful league rake in money that they don't know what to do with.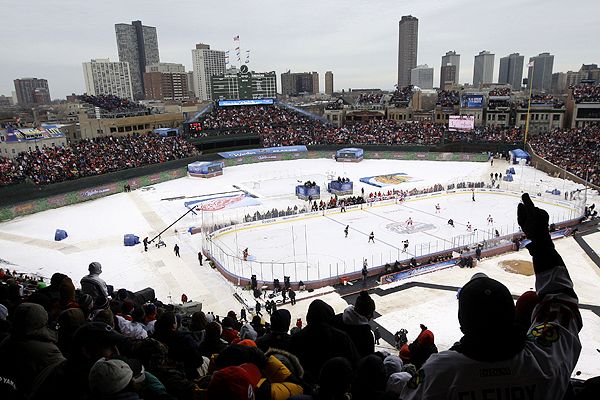 I personally feel let down by the league, its owners and its players; they do not deserve the "best fans in the world" because the fans have been taken for granted during the CBA negotiations (if you can even call them negotiations). It pains me to know that I will welcome back hockey when it returns. I love the game too much to ignore its existence especially anything Red Wings related since this team and organization is so deeply ingrained in my DNA.  Having said that, if the 2013 Winter Classic is rescheduled, I for one will not be spending any money on it. My stance will most likely go unnoticed but rest assured there are other fans out there that are thinking the same thing.  So NHL if you are listening please do us a favour and cancel the Winter Classic and save your loyal customers some money.
Update: Cancellation news from TSN: Read more here.
Barring a substantial move from the National Hockey League or the NHL Players' Association, the NHL is expected to cancel this season's Winter Classic on Friday.
Here are the highlights of the last Red Wings Winter Classic game: