For as long as I can remember, I have loved the sport of hockey and the New York Rangers. My dad still reminds me that the day after I was born, he held me in the hospital and we watched the Rangers on television.
I was hooked. Mark Messier quickly became my favorite player, and I wanted to know as much as possible about him, the team, and the sport. I took my fair share of ribbing from my classmates (99% of whom weren't hockey fans), but I didn't care. This was my sport and I loved it.
When the NHL went through its season-long lockout in 2004-05, I didn't understand the reasons why it happened. I was twelve years old, and I just wanted to watch my favorite sport and my favorite team.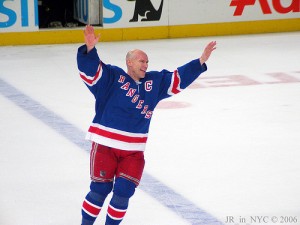 As a result of the work stoppage, and the fact that the Blueshirts missed the playoffs for the seven years prior to the yearlong layoff, the waiting list for season tickets at Madison Square Garden was gone. And since ticket prices were affordable enough for my family after the lockout, my parents decided to purchase two in the fabled "Blue Seats."
From that first season after the lockout, Section 407 became my home away from home. Not only did I have a great seat from which to watch the Rangers play hockey, I became a part of a community of loyal Rangers fans, some of whom had their seats for over 30 years.
It was here that my passion for hockey grew to the next level. I enjoyed talking about hockey with my Rangers family so much that one day one of my friends suggested to me that I should write about the game of hockey. If not for that conversation, I probably would have never written this article, nor would I have experienced hockey in some of the ways I have since I started writing.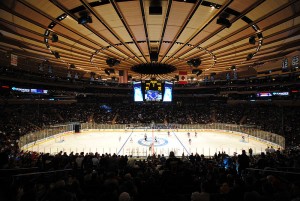 In each of the last seven years, the ticket prices at MSG have increased. But year after year, my family, along with a plethora of other "True Blue" fans, have ponied up the money to watch our favorite team play. One sports business author has gone so far as to say that the fans' willingness to pay exorbitant amounts of money to watch NHL games is the main reason why the league is in its second lockout in eight years.
Now, I certainly have a better understanding of the issues that the players and owners are fighting about. Yet that doesn't stop my internal struggle between being an objective writer and a hockey fan. Objectively, when 18 out of 30 teams lose money despite record revenues, some changes need to be made to the system in place.
However, at the end of the day, the result is still the same: no NHL hockey.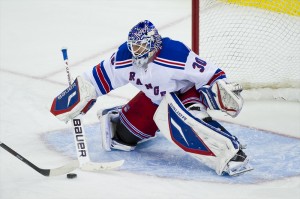 As much as I wanted to watch the Rangers and Messier in 2004-05, but couldn't due to the lockout, I know today there are plenty of youngsters who also don't understand why there is a lockout, but who just want to watch their heroes like Sidney Crosby, Alex Ovechkin, or Henrik Lundqvist.
With each passing day, the fan part of me is drifting further away. The community I was a part of at MSG has continued to change as the prices continue to rise each year.
When hockey is being played, it's easy to forget that the sport has become a multi-billion dollar business. But without any hockey being played, it is no longer a game.
And tomorrow, instead of going to the Rangers' home opener and seeing the team raise the 2011-12 Atlantic Division banner to the Garden's rafters, I will most likely be writing that the Winter Classic, one of the hallmarks of the "new NHL," will officially be cancelled for this season.
For me, it will be a new NHL once again when the league returns. But not in a good way.