After the dandy of a game that the Russians and Americans provided us in the first semifinal, we wondered if Canada and Sweden would be able to match it. Though the game was a little less eventful, the Swedes and Canadians still put on a good show, despite the score line not being close. There was a lot of speed and skill on display and some fantastic play from the guys in the nets.
Goaltending the Story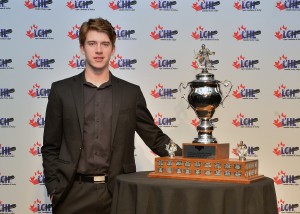 Connor Ingram wasn't impressive against the Czech Republic in the quarter-final, but Canada won the game, and therefore the logic was to stick with him. But it didn't look so logical early in the first period. The Canadians came out guns a blazing, hemming the Swedes in their own zone, and peppering goalie Felix Sandstrom. Sweden was lucky to come out unscathed in the opening minutes and only needed one good break to get a 1-0 lead.
But one thing we have to say about this Canadian squad is that they're resilient. They didn't fold. They kept pushing and got the tying marker just over a minute later. But less than a minute after that, Sweden scored again to go up 2-1. Both goals were soft, and coach Dominique Ducharme (as well as everyone else), knew that Ingram just didn't have it. You have to feel for the kid because no one feels worse than he does, but a change had to be made.
Carter Hart essentially lost his starting role, but it clearly didn't mess with his head because he made a number of key saves coming in cold off the bench, and finished with a shut-out. Before the game, Ducharme said this regarding his decision to start Ingram: "It's not easy when you don't receive a lot of shots as a goalie. What we like is how he comes up big in big moments."
In retrospect, starting Hart would have been the better choice, but his stellar play let his coach off the hook. It's true that Ingram wasn't tested much and it's hard to find a rhythm. But 19 shots by the Czech's was plenty to know how he handles things. In any case, Hart played really well, and it's pretty much a no-brainer that he will be the starter for the game against team USA.
Insane couple of saves from Sandstrom pic.twitter.com/fTXGN431Mz

— Pete Blackburn (@PeteBlackburn) January 5, 2017
Sandstrom had a great performance in his own right. He kept the Swedes in it when they probably should have been down by a few more. The Canadians played their best period of the tournament in the second frame, but still only came out of it up 3-2. His saves on Tyson Jost were easily the most impressive, and he was easily the best player in the game albeit in a losing cause.
Was Sweden Overrated?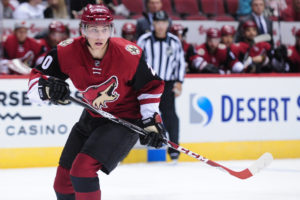 The narrative going into the game was that Sweden had yet to face any real tough competition, and their domination was being overblown. No one has ever questioned their talent, but it does make a difference when the skill of the opponent is lower. They certainly had that talent on display versus Canada, undressing their defensemen a couple of times. Alex Nylander in particular really showed some flashes of the brilliance he possesses.
But the Swedes were undisciplined in this game, Carl Grundstrom perhaps the worst offender. Maybe they were a little rattled in the game. They weren't able to dictate play as they had throughout the tournament. They seemed to have trouble handling Canada's speed. The Swedes were forced into turnovers, and the score would have been more lopsided if not for their goalie.
Swedish Leaf prospect Carl Grundstrom has already taken two penalties, and somewhere Mike Babcock is scowling at him

— Bruce Arthur (@bruce_arthur) January 5, 2017
Sandstrom continued to make big saves, despite all the pressure. Canada didn't just have a large volume of shots, but they had quality chances. They had the Swedes on their heels many times and kept possession for long stretches. Captain Dylan Strome scored a huge goal to put Canada up 4-2, and the frustrations of the Swedes continued. The Canadians took their share of penalties as well, giving the Swedes constant chances to overtake the game.
These two teams were perhaps more evenly matched than we initially realised, and it felt like it would take a bounce either way to decide the game. Maybe we didn't give Canada enough credit, and maybe the Swedes too much credit. It's safe to say that this is what we thought we'd see from Canada all along, and it's likely their struggles in the net that enabled their underdog status. In any case, up next for Canada will be a very highly anticipated re-match against the USA.
Who has the edge? If Canada continues to play like they did against Sweden, and the United States doesn't improve upon their last two performances, we might see a gold medal win for the Canadians on home ice. Carter Hart will have a lot to do with that. He has to play like he did against Sweden and give Canada a chance to win. But you couldn't write the story any better. Canada vs. the USA for gold. Should be quite the game.
Marcy, a former hockey player, is a hockey correspondent on CTV News and TSN radio. She began her career as a Sports Journalist in 2009 and has been part of The Hockey Writers since 2010, where she is currently a senior writer and editor.