It's no longer a secret that Montreal Canadiens general manager Marc Bergevin had long coveted Josh Anderson before finally being able to acquire him this offseason from the Columbus Blue Jackets in exchange for Max Domi and a third-round draft pick.
In Anderson, the Canadiens are not only getting a much-needed addition to their top-six forwards, but also a player who was meant to play for the Habs.
Family Roots in Montreal
The Anderson family already has strong connections to Montreal. Josh's father, Gary, grew up on the West Island of the city in Dollard-des-Ormeaux and played hockey there. His mother, Michelle, is related, through marriage, to Peter Mahovlich who is 19th all-time on the Canadiens' scoring list.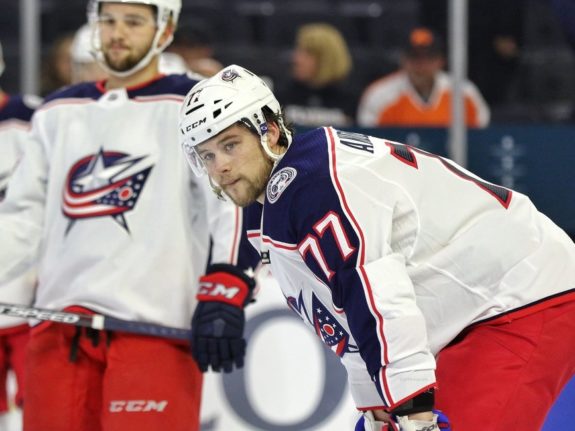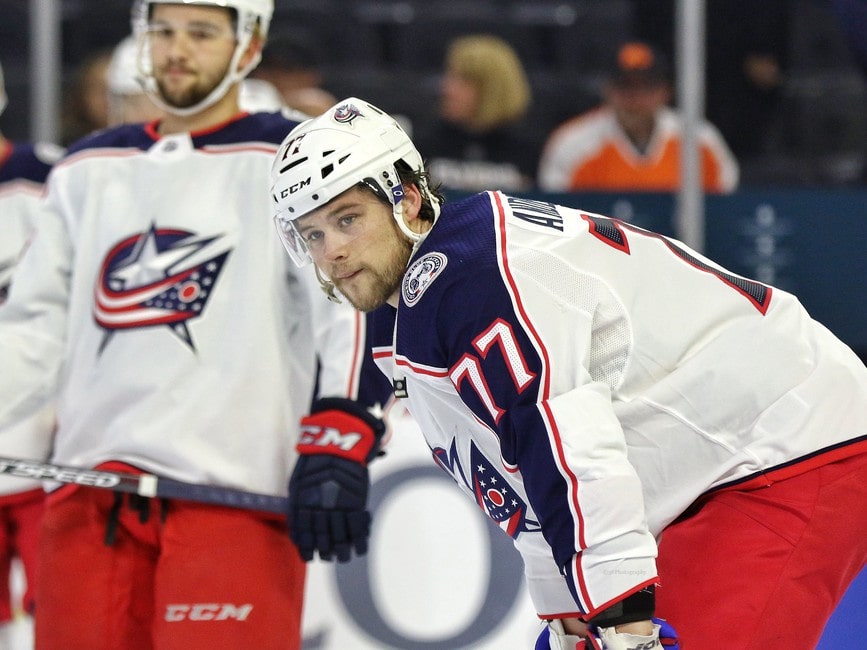 As for Josh himself, he was given the chance to travel anywhere in the world to celebrate his 16th birthday. He chose Montreal and the Bell Centre to watch the Canadiens take on the Pittsburgh Penguins in the second round of the 2010 playoffs.
"So, in many ways, it would seem Josh Anderson was made for this, to play in this city, for this team. And to hear him talk now, there is nothing he wants more than everything that comes with playing for the Canadiens in this hockey-crazed city," (from 'Josh Anderson's arrival completes a journey that was destined to end in Montreal', The AthleticNHL – 10/19/20).
Something to Prove
If nothing else, Anderson will be extra motivated when he arrives for his first training camp in Montreal. For one, he'll be anxious to show that he's completely recovered from shoulder surgery that limited him to just 26 games and four points in 2019-20. Secondly, he'll want to prove that his 27 goals in 2018-19 weren't a fluke and that he is deserving of the hefty seven-year contract Bergevin gave him upon arrival.
Related: How the Canadiens Have Improved for 2021 Season
"I think the pressure is accountability; if you're being held accountable night in and night out, doing things right, playing the right way, and being a consistent hockey player, you're going to do well. If you're not playing well, you're going to hear about it in this market; there's no escaping from it. It's a market that loves to win, it bleeds success, and that's something you want to be a part of. You want to thrive under pressure," Anderson said about playing for the Canadiens.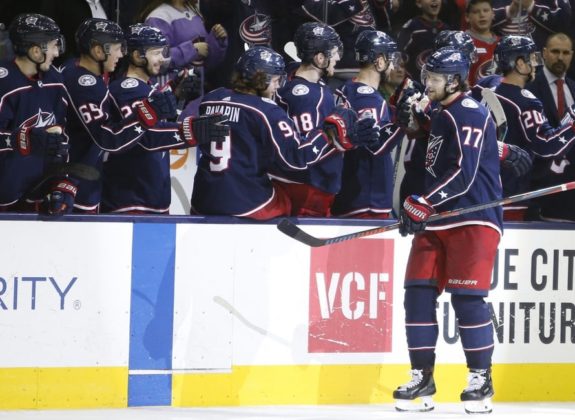 The 26-year-old didn't take the easiest of roads to get to this point in his career. He was never drafted into the OHL but managed to earn a tryout with the London Knights after catching the eye of owners Dale and Mark Hunter. The rest, as they say, is history as Anderson went on to win two championships with the powerhouse Knights and was drafted by Columbus in the fourth round of the 2012 NHL Draft. His work ethic and easy-going personality make him well-suited to succeed in Montreal.
"He really wants to be good," Mark Hunter said about Anderson. "It's important to have that in you; he really does have that attribute inside of him. He wants to be the best, he wants to be a factor in the game. He had a lot of stumbling blocks to get ahead in our organization. And he did. And it's a credit to him," (from 'Josh Anderson's arrival completes a journey that was destined to end in Montreal', The AthleticNHL – 10/19/20).
A Perfect Addition to the Canadiens' Lineup
Anderson was a sought-after commodity this offseason and with good reason. There are very few power forwards in the NHL who can play the game the way he does, with speed, skill, power, and with a bit of an edge.
Related: Canadiens' Window is Open for 2020-21 Season
He's the type of player the Canadiens have been missing from their lineup for a very long time, the same way they needed a first line centre for what seemed like an eternity until Nick Suzuki and Jesperi Kotkaniemi came along. It's no wonder then why Bergevin was willing to give up Domi to acquire him and why he wanted to make sure to lock him up long term. Anderson will add some much-needed scoring and depth at right wing. Plus, he'll provide a net presence on the power play. A man advantage that was, quite frankly, terrible last season.
"You hope that Josh Anderson and Tyler Toffoli come in and continue to score the way we've seen them score in the past," Canadiens' head coach Claude Julien said. "When you look at a guy like Josh Anderson, he has a big body and he does a good job in front of the net. We have some elements that we can put in certain positions that are definitely going to help our power play."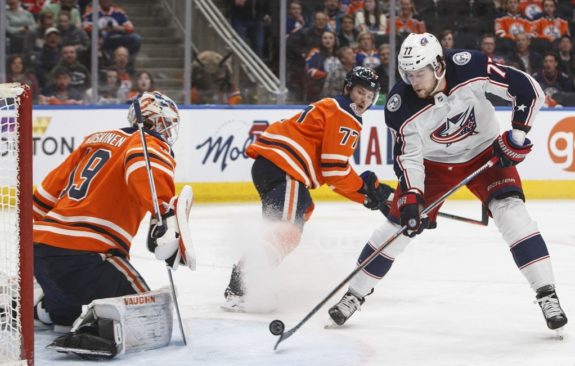 After Anderson scored 27 goals during the 2018-19 regular season, he was a dominant force for the Blue Jackets in their incredible upset of the heavily favoured Tampa Bay Lightning in the opening round of the playoffs and Steve Yzerman, Tampa's general manager at the time, made sure to single out Anderson's play as one of the reasons his team lost.
If Anderson can recapture that form, he'll quickly become a fan favourite and the Canadiens will be much improved in 2020-21. While it seems the stars aligned for Anderson to begin the next chapter of his career in Montreal, he also appears destined to thrive in hockey's most demanding market.
---
---