The Anaheim Ducks have done fairly well when it comes to getting value out of their young players. While the current crop of Sam Steel, Max Jones and Troy Terry among others hasn't quite yet bloomed, there are plenty of players on the Ducks roster that are producing at a level higher than their salaries indicate.
Rickard Rakell
Even at the time of his extension, Rakell's contract seemed too good to be true. $3.8 million a year for someone who was going to be playing top-line minutes alongside a premier playmaker in Ryan Getzlaf and a top-scoring wing in Corey Perry? Ducks fans were salivating at the thought. Two consecutive career-high seasons following the extension made Rakell's deal look like the best non-rookie signing in the league.
While recent seasons have seen the well dry up quite a bit compared to when he had just signed his extension, Rakell has reinvented himself as more of a playmaker to compensate for his lack of goals. The Swede has recorded 20+ assists in three consecutive seasons and his introduction into the penalty-killing unit means that he has been able to provide points while shorthanded as well.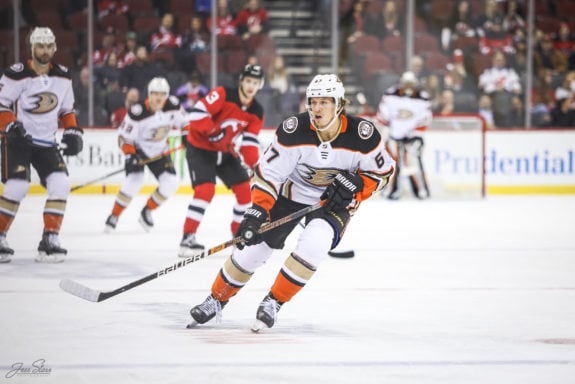 He may not have been a defensive force when he first entered the league, but Rakell has developed into a well-rounded player who can contribute in any area on the ice and on lines one through four. Originally envisioned as someone who could play down the middle, Rakell's prospects of being a full-time center don't look likely at this point. But, the 27-year-old has become a player that the Ducks can rely on and someone who carries the load offensively.
Hampus Lindholm
Lindholm signed his extension just a couple of weeks after Rakell signed his, and nailing down two of the Ducks' rising stars for a combined total of $9 million was truly a coup by general manager Bob Murray. Lindholm has been one of the Ducks' most consistent defensemen and while he may not put up points that often, he makes darn sure that the opponent isn't putting up any either.
The past two seasons haven't been so kind to his plus-minus rating but the Swede is one of the most reliable figures on the Ducks' blue line and he is extremely good at defending against offensive zone entries by the opposition.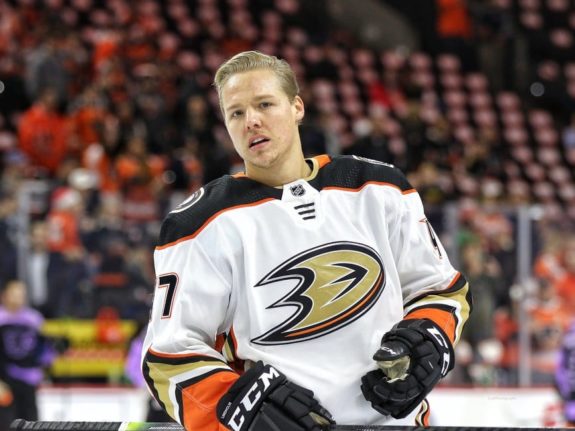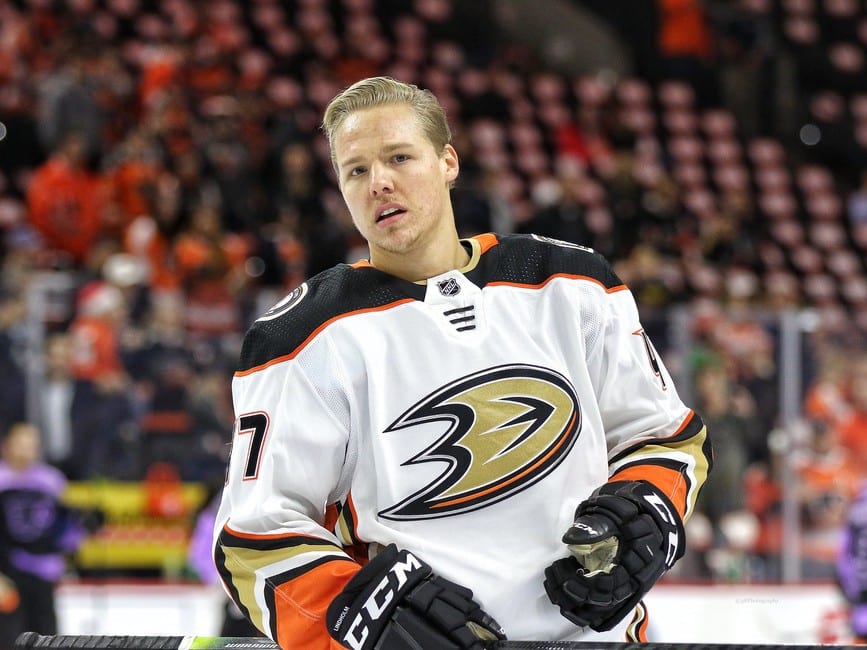 Contract comparables to the deal Lindholm signed include Seth Jones, Morgan Rielly and Rasmus Ristolainen, who all signed their deals around the same time as Lindholm. He may not have the offensive ceiling that any of those players have, but it doesn't discount how valuable of a player Lindholm is because of how much he contributes in his own end.
John Gibson
In an era where goaltending tandems are becoming more common, so too does the rising of goaltenders' salaries. Gibson's eight-year extension with an AAV of $6.4 million came at the perfect time for the Ducks, as they were two years removed from trading away Frederik Andersen, whom Gibson succeeded.
In the time between Andersen's departure and Gibson's extension, the Ducks witnessed a rising star, as he set career-highs in save percentage (SV%) and quality starts in back to back seasons. Quality starts are starts with SV% greater than the average SV% for the year, or at least 88.5% on nights with 20 or fewer shots against.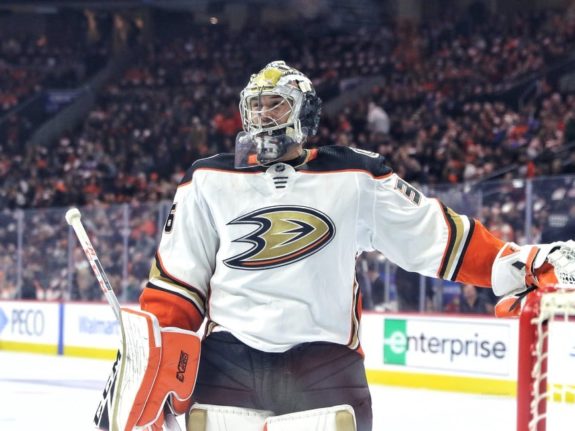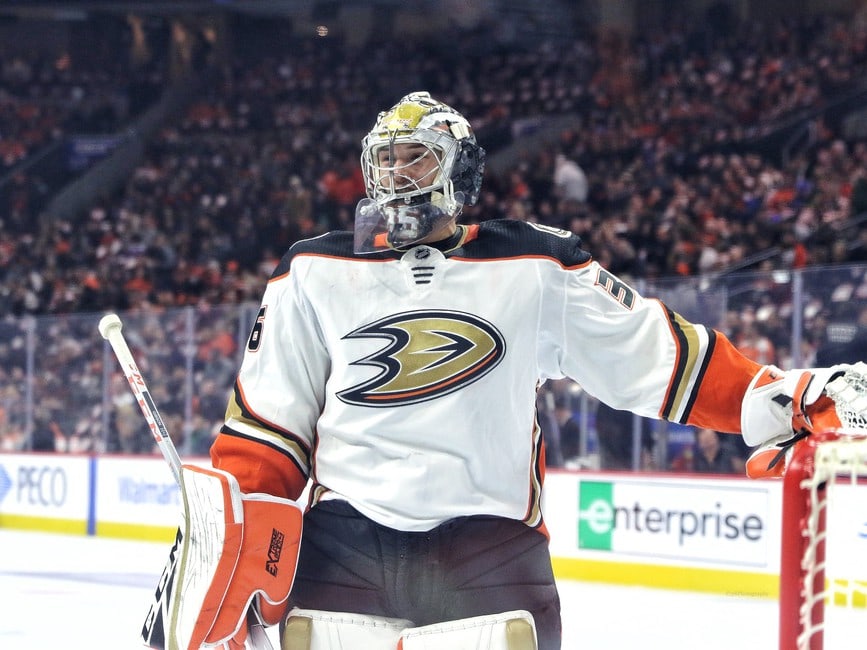 A goaltender of Gibson's caliber getting the kind of contract he did back then, in the present time, would be unheard of. Even with the flat cap, teams are now placing a premium on not just one but even two high-quality goalies in some cases. Winnipeg Jets goaltender Connor Hellebuyck comes the closest to having a deal similar to Gibson's, but Hellebuyck had signed his deal a month before Gibson did.
For as much as Gibson has kept the Ducks in games while establishing himself as one of the top goalies in the league, he can also only do so much from in between the pipes. This past season was by far his worst and it's worth surmising that he would appreciate a team of better quality put out in front of him this upcoming season.
The Ducks don't look like playoff contenders at the moment, but their management will be keen to note that Rakell and Lindholm won't be on value deals much longer, as their contracts expire following the 2021-22 season. Gibson is locked in until the summer of 2027, but a goaltender will only play for a mediocre team for so long before the frustration starts to build.
---
---