Inspired by the Saskatoon Blades' recent hiring of former Hockey Canada video coach Ryan Dietrich to head coach Mitch Love's staff for the 2020-21 season, we are going to look back at five former Blades' players who later coached in the NHL.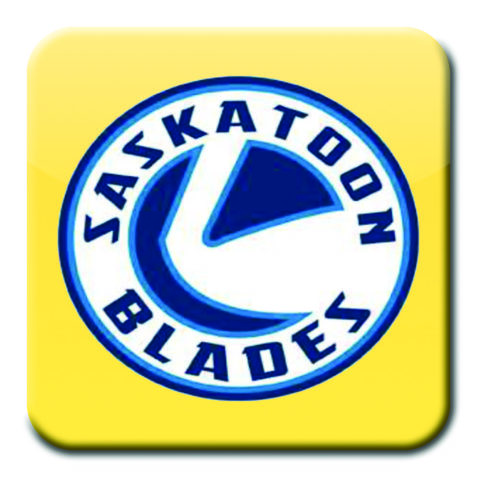 The focus of this story is the five well-known current or one-time NHL head coaches that you may or may not have known from their playing days with the Blades in the Western Hockey League.  We will also recognize some other former Blades' players and coaches who have been NHL assistants or head coaches at other levels.
5 Blades Who Became NHL Head Coaches
5. Trent Yawney
NHL Head Coaching Record: 2 seasons, 103 games / 33-55-15
The native of Hudson Bay, SK has had impressive longevity in the NHL, playing 593 games as a defenseman for three teams, including two tours with the Chicago Blackhawks, followed by 12 seasons so far behind the bench as a coach.
Yawney played three full seasons for the Blades (1982-85) plus a brief six-game stint in 1981-82.  In 209 career WHL games, Yawney scored 36 goals and 154 points from the back end. He also racked up 158 penalty minutes during his final season which was third on the team. Future Toronto Maple Leafs icon Wendel Clark led the way with 253. 
Yawney was also part of the 1982-83 squad that featured a franchise-record five 100-point scorers, landing a spot on the list of the Blades greatest WHL seasons.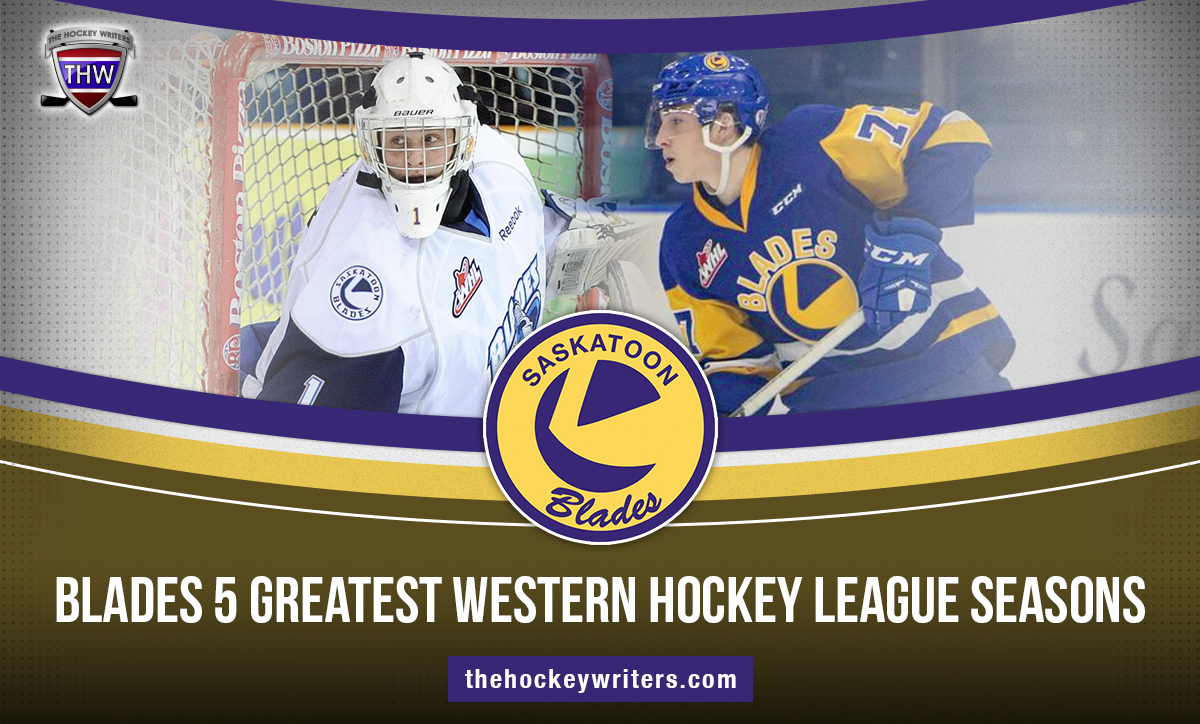 From there, Yawney played three seasons with the Canadian National Team (1985-88), which included captaining the 1988 Olympic squad in Calgary, AB. After being drafted by Chicago in the third round in 1984, Yawney went on to play 12 seasons in the NHL for three teams, including two tours with the Blackhawks.
After retiring as a player after spending 1997-99 in Chicago, Yawney transitioned immediately into coaching, being hired as an assistant coach with the Blackhawks in 1999-2000. He then spent the next five seasons as head coach of the American Hockey League's Norfolk Admirals.
Yawney took over from Brian Sutter as head coach of the Blackhawks for the 2005-06 season. Though Chicago was his original club where he played parts of six seasons and had already coached six more in the organization, his tenure was brief and unceremonious, lasting just 103 games. The team finished out of the playoffs with just 26 wins in his only full season as bench boss in 2005-06 before he was fired and replaced by Denis Savard after recording just seven wins in 21 games to open the 2006-07 season.
After being let go by the Blackhawks, Yawney has continued to find success as an assistant coach with the San Jose Sharks (2008-11) and Anaheim Ducks (2014-18), as well as the Edmonton Oilers (2018-19) and the Los Angeles Kings (2019-present).
He also returned to the AHL for three seasons as a head coach, first with the Syracuse Crunch (2011-12) and then a return to Norfolk (2012-14).
4. Glen Gulutzan
NHL Head Coaching Record: 4 seasons, 294 games / 146-125-23
A center as a player, Gulutzan played his final WHL campaign with the Blades in 1991-92, tallying 19 goals and 73 points.  He played two seasons prior in the WHL for the Brandon Wheat Kings (1989-91), and seven games across two seasons for the Moose Jaw Warriors (1986-88).
After the WHL, two seasons as a player at the University of Saskatchewan were followed by seven professional seasons in a variety of leagues in North America and Europe, and it was during his final stop as a player, where Gulutzan received his introduction to coaching.
In his final two seasons (2001-03) as a player with the Fresno Falcons of the West Coast Hockey League, the club made Gulutzan a player-assistant. From there, he immediately landed the head coaching job with the Las Vegas Wranglers of the ECHL in 2003-04, his first season committed to coaching. 
Six seasons with Las Vegas of the ECHL led to two seasons as head coach with the Dallas Stars' AHL affiliate before they gave him his first NHL head coaching job in 2011-12. The Stars were a combined seven games above .500 under Gulutzan, but missed the playoffs both seasons, leading to his dismissal.
Gulutzan spent three seasons (2013-16) as an assistant coach with the Vancouver Canucks before being hired as head coach by the Calgary Flames.  Results were similar there, as Calgary finished above .500 in both of his seasons at the helm, and they did reach the postseason in his first campaign, but after a first-round exit followed by missing the playoffs, Gulutzan was let go.
Most recently, the native of The Pas, MB has been an assistant with the Edmonton Oilers for the past two seasons (2018-present).
In all, Gulutzan has spent the last 19 seasons as a coach in professional hockey, including four as an NHL head coach.
3. Dave Lewis
NHL Head Coaching Record: 4 seasons, 251 games / 135-83-21-12
Playoffs: 2 seasons, 16 games / 6-10
Dave Lewis suited up on the Blades' blue line for two seasons (1971-73) during the club's legacy-building era in the Western Canada Hockey League with teammates including future New York Islanders' teammate Bob Bourne.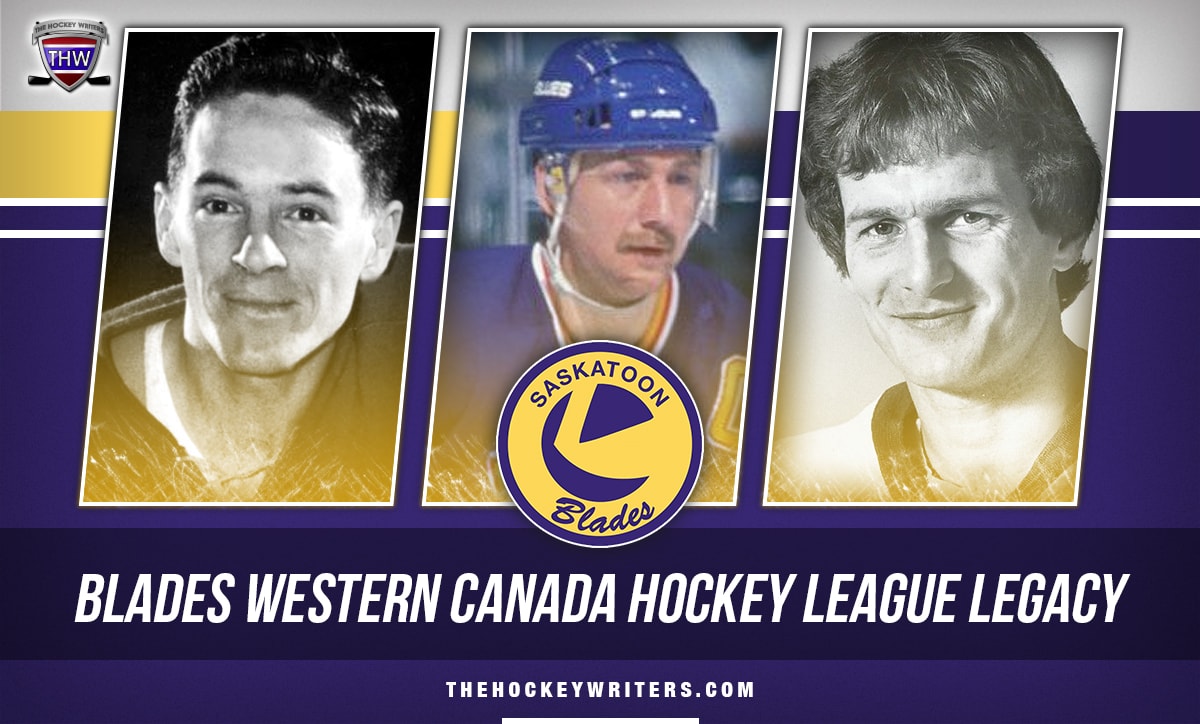 The Kindersley, SK native contributed 12 goals and 56 points in 119 games for Saskatoon before embarking on his distinguished NHL career. Lewis played 15 seasons in the NHL for four clubs, registering 36 goals and 223 points, while playing an additional 91 playoff contest with a goal and 21 points. He was traded from the Islanders midseason in 1979-80, prior to them claiming their first of four consecutive Stanley Cups.
After playing his final two seasons with Detroit, he joined the Red Wings coaching staff as an assistant in 1988-89. He remained in that role until his title changed to associate coach. Working with Hall of Fame coach Scotty Bowman, the Red Wings won consecutive Cups, in 1997 and 1998, and claimed another four seasons later in 2002 as Bowman retired on top.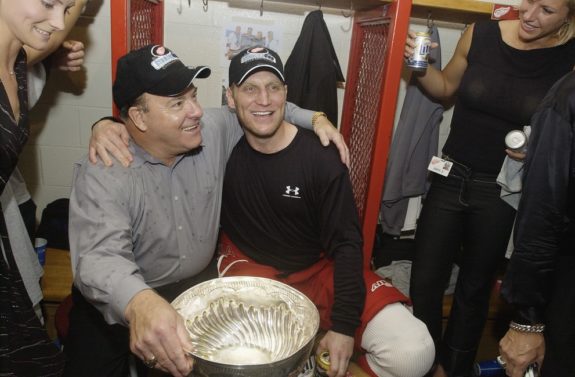 Lewis became head coach in 2002-03 and qualified for the playoffs in each of his two seasons as Red Wings' bench boss, but he was dismissed after being unable to make it out of the second round.
Lewis was hired as head coach of the Boston Bruins in 2006-07 but was let go after missing the playoffs in his only season with the club. Fellow Blades' alumnus Marc Habscheid was his associate coach that season, in his lone NHL coaching experience. 
A veteran of 345 NHL games as a player, Habsheid suited up in 142 WHL contests across three seasons (1979-82) with the Blades. Currently, the head coach of the Prince Albert Raiders, Habscheid has won two WHL Championships (2003, 2019) in 15 seasons in the league in addition to silver medals as head coach for Canada at the 2003 World Juniors and 2005 World Championship.
The most recent NHL stop for Lewis was three seasons (2011-14) as an assistant coach with the Carolina Hurricanes. Lewis' NHL career spanned a remarkable 34 seasons as a player (15 seasons) and coach (19 seasons).
2. Jared Bednar
NHL Head Coaching Record: 4 seasons, 316 games / 145-136-35
Playoffs: 3 seasons, 33 games / 18-15
The native of Yorkton, SK had a quick 28-game stint as a defenseman with the Blades in 1990-91, chipping in a goal and six points. Bednar played three WHL seasons for four teams before playing nine professional seasons, primarily in the ECHL.
After retiring as a player after the 2001-02 season, Bednar became an assistant coach with the ECHL's South Carolina Stingrays, where he had finished and spent parts of six seasons as a player.  He would serve five more as an assistant coach before being promoted to head coach for two seasons (2007-09).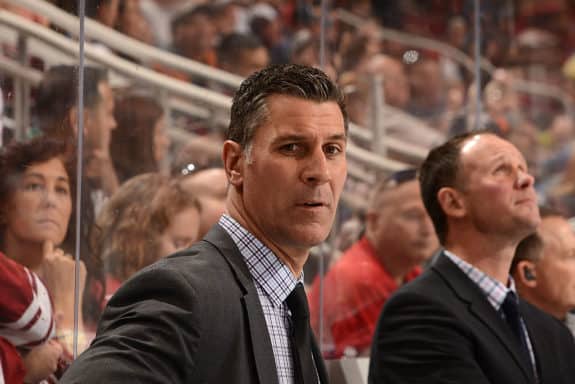 Bednar won the ECHL Championship with South Carolina in 2008-09, earning an assistant coaching position in the AHL. He spent a total of seven seasons in the AHL, alternating between a pair of assistant coaching tenures for a total of three seasons, and two head coaching jobs that lasted a combined four seasons.
Similar to when he graduated from the ECHL, Bednar won the AHL's Calder Cup as head coach of the 2015-16 Lake Erie Monsters and was then hired as the next head coach of the Colorado Avalanche for the following season.
The Avalanche missed the playoffs in Bednar's first season, but have shown steady improvement ever since, qualifying for the playoffs and going a round deeper each season.
1. Mike Babcock
NHL Head Coaching Record: 15 seasons, 1,301 games / 700-418-19-164
Playoffs: 13 seasons, 164 games / 90-74, 1 Stanley Cup.
You would be forgiven if you didn't know that long-time NHL head coach Mike Babcock played 30 games for the Blades in 1980-81, long before he would go on to win a pair of Stanley Cups as an NHL head coach.
As a defenseman, Babcock registered a goal and two points along with 64 penalty minutes for a squad that finished last in the East Division. That lineup featured winger Perry Ganchar, a future St. Louis Blues draft choice who would go on to become the Blades' fourth-leading career goal-scorer with 141.
After spending the 1981-82 campaign at the University of Saskatchewan, Babcock played one more season in the WHL for the Kelowna Wings (1982-83) before playing four seasons at McGill University (1983-87). His professional playing career lasted just one season in the British Hockey League (1987-88) before he turned to coaching.
Babcock returned to the WHL to begin his coaching career, starting with two seasons as head coach of the Moose Jaw Warriors (1991-93). He then worked one season as head coach for the University of Lethbridge before returning to the WHL as bench boss with the Spokane Chiefs for six seasons (1994-2000).
Following a resurgent season in Spokane, Babcock landed the head coaching job for the Anaheim Ducks' AHL affiliate in Cincinnati for two seasons (2000-02) before being named head coach in Anaheim for 2002-03. His first season in southern California was successful, reaching the Stanley Cup Final before falling to the New Jersey Devils in seven games. The Ducks then missed the playoffs preceding the lost lockout season.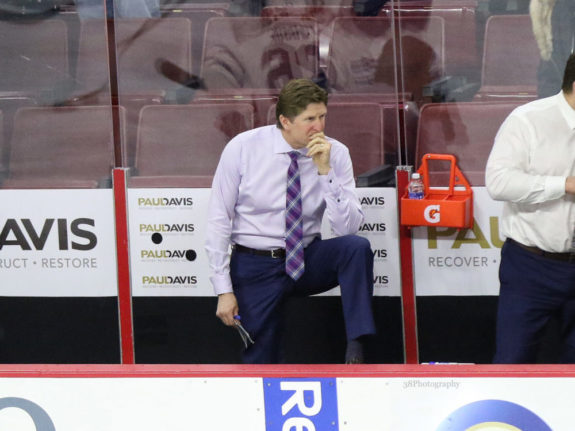 In 2005-06, the Red Wings made Babcock their new head coach, beginning what would become the longest and most successful stop of his coaching career.  Detroit never missed the playoffs in ten seasons (2005-15) under Babcock, winning the Stanley Cup in 2007-08, and losing in the Final the following season. The Red Wings were then unable to advance past the second round of the playoffs in his final six seasons in charge.
The rebuilding Maple Leafs hired Babcock before the 2015-16 season, hoping that he could lead them to similar success as the Red Wings had early in his tenure there. After missing the playoffs in his first season in Toronto, the team did qualify for the playoffs each of the next three seasons but were unable to win a playoff series. He was fired amid controversy surrounding his coaching methods 23 games into his fifth season with the club in 2019-20.
By the numbers, Babcock is the winningest NHL head coach who first played for the Blades, and the only one to win a Stanley Cup. His 700 wins are eighth all-time in the NHL, and he is decorated in international competition with gold medals as a head coach at the Olympics (2010, 2014), World Championship (2004), World Cup (2017) and World Juniors (1997).
ECHL's Winningest Coach
Though his coaching career hasn't landed him in the NHL, former Blades' sniper Jason Christie's achievements are definitely notable in their own right.
As a player, Christie scored 115 goals and 290 points in 279 games across four seasons (1986-90) in Saskatoon. He was part of the Blades' 1989 Memorial Cup host squad that reached the final against the Swift Current Broncos, and then in his final WHL campaign 1989-90, Christie led Saskatoon with 42 goals and 107 points.
After playing nine seasons (1991-00) in the minors, Christie became the head coach of the ECHL's Peoria Rivermen in 2000-01. He had previously been a player-assistant with the Columbus Chill in the ECHL in 1998-99. 
The Rivermen won at least 41 games in each of Christie's first four seasons at the helm. Peoria missed the playoffs despite a strong 38-26-8 record in 2004-05, bringing Christie's tenure with the club to an end.  He then spent three seasons as head coach of the ECHL's Utah Grizzlies before taking an assistant coaching position with the AHL's Chicago Wolves, which lasted two seasons (2008-10).
The native of Gibbons, AB returned to the ECHL as head coach of the Ontario Reign two seasons later and would win at least 43 games in each of his four seasons (2011-15) with the top affiliate of the LA Kings.
Christie became the ECHL's all-time winningest coach on December 10, 2015, during his first of two seasons (2015-17) at the helm of the Tulsa Drillers. He was then hired as the first head coach of the expansion Jacksonville Icemen for the 2017-18 season. After missing the playoffs in their inaugural season, Christie guided them to the playoffs in the franchise's second season (2018-19), resulting in a multi-year contract extension.
Fellow Blades' alumnus Wacey Rabbit was Jacksonville's leading scorer that season, and played a leadership role again last season.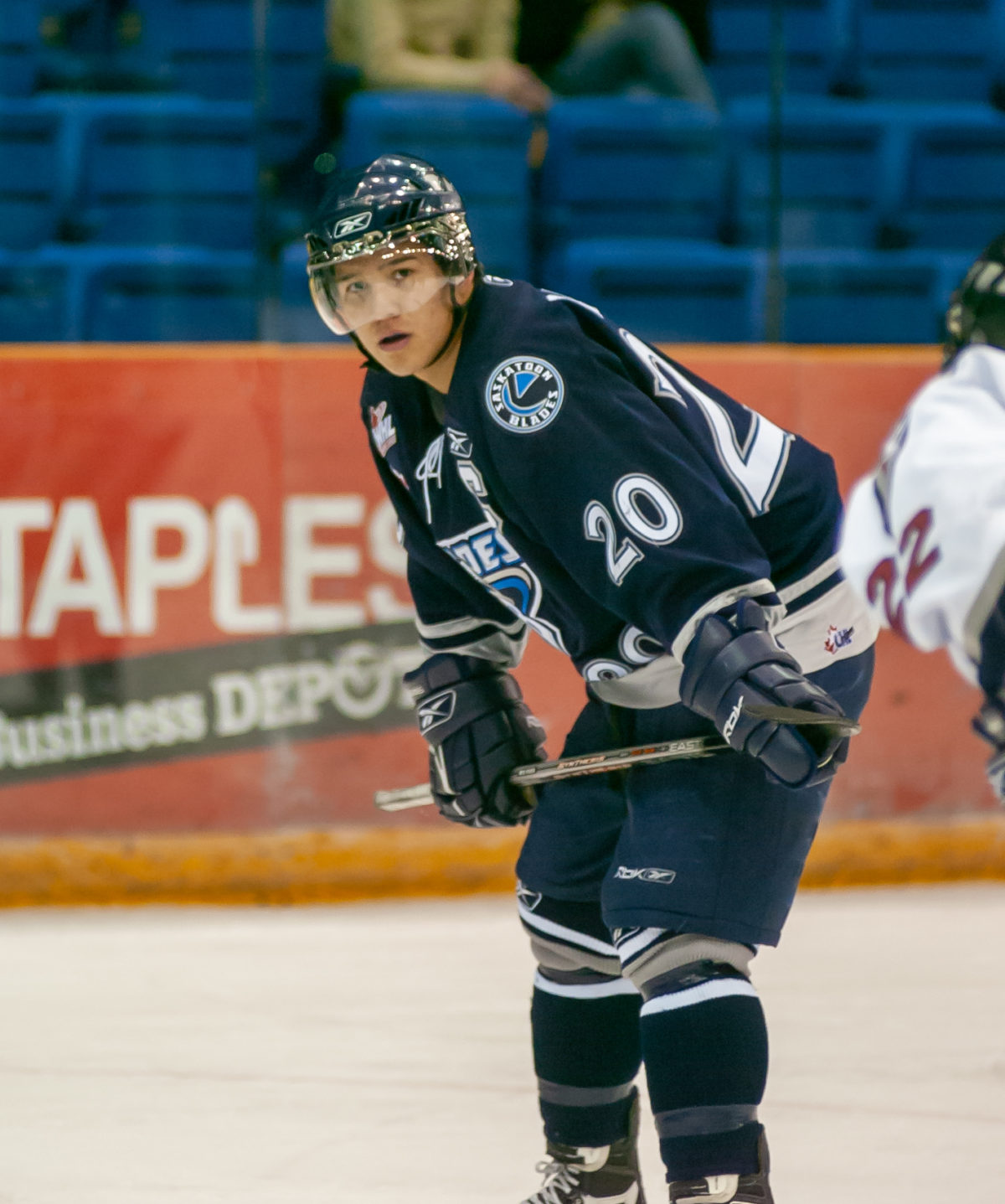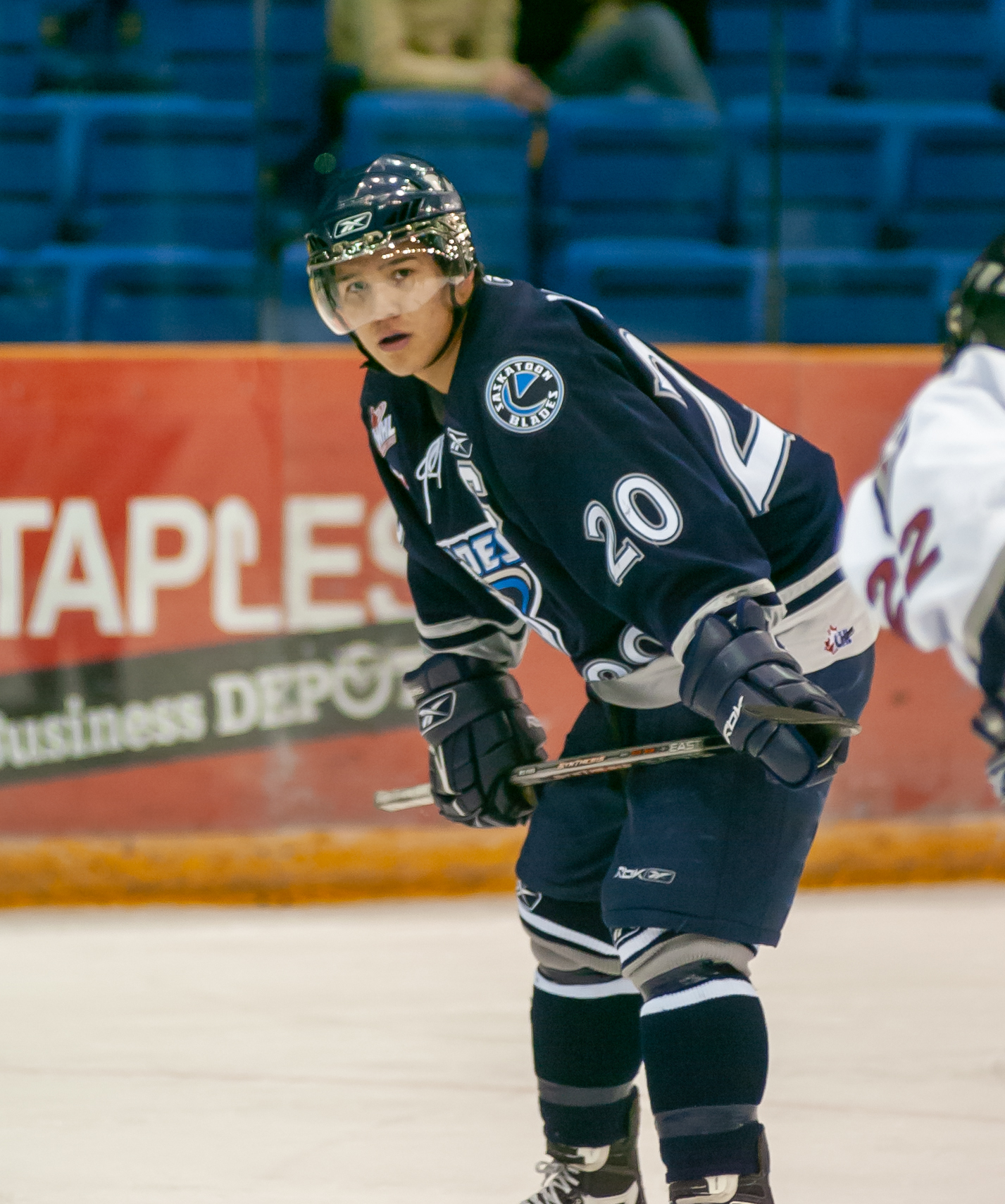 To date, Christie's ECHL win total stands at 633 entering the 2020-21 season, which will have a drastically different look after the entire North Division suspended operations for the season in light of the pandemic, and are now looking for a 2021-22 return.
Second Acts
Coaching for many is the second chapter in one's hockey career. It has allowed some to reach the pinnacle of the sport that they never realized as a player, and for others who did forge terrific careers as players, it is a way to extend their hockey life and embrace a new challenge. Each of these former Blades has utilized that second option to continue having an impact in the game.
---
---
Jonathan covers the Saskatoon Blades and the Victoria Royals of the WHL. He has extensive experience in hockey and sports journalism and broadcasting. This includes bylines at Sports Spectrum, Toronto Blue Jays, Victoria Grizzlies, DUBNetwork as well as a long-time role with the Canadian Baseball Network.