The more things change, the more they stay the same. That's the only real way to explain the holding pattern the Montreal Canadiens have been in relative to last season in spite of their hot start. Now, as the Habs cling to one of the last Eastern Conference playoff spots, general manager Marc Bergevin faces a tough decision. Does he have them make a play for the postseason or let the chips falls where they will?
Fiche des #Habs
4 décembre 2017: 28 MJ; 13-12-3, 29 pts
4 décembre 2018: 27 MJ; 12-10-5, 29 pts

— Guillaume Lepage (@GLepageLNH) December 4, 2018
Bergevin's Season Does a 180
It isn't as easy of a choice as it may sound. After all, it wasn't that long ago Bergevin was practically walking on sunshine, holding a light-hearted press conference after the team's unexpected 6-2-2 start. It was almost to the point he was rubbing the team's success in the faces of all of his doubters who had thought he was full of it when he had said the team would compete for a playoff spot.
Anyone in his shoes probably would have acted the same way too: carefree and content with a job well done. One season after a fourth-from-last finish and the turnaround had been shocking, especially after Bergevin had failed to improve the team on paper this past offseason. The success was all the more surprising with No. 1 defenseman Shea Weber on the mend.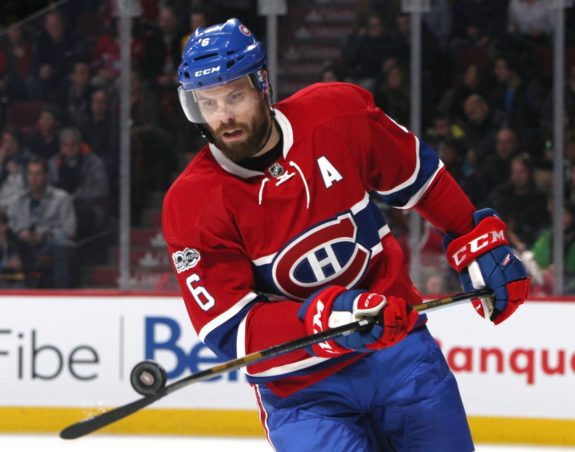 Well, since that press conference, the Canadiens have fallen back down to Earth, having gone 6-8-3. They are now 12-10-5 and tied for the last wild-card spot entering action Tuesday night. Weber has been back for three games, and, despite the 1-2 record in those games, there have been definite spurts during which the Habs have looked like that early-season, dominant team.
Jekyll-and-Hyde Habs
So, the question Bergevin needs to ask himself is what caliber team does he have in front of him? It's a bit too early to mull the annual question of whether he'll be buying or selling at the trade deadline, but, for all intents and purposes, it's the same thing. The only difference is it's all the more pressing of an issue now, because, if they continue on their downward path in the standings, they will inevitably fail to hold down a playoff spot.
If it comes to that, and, based on the overall quality of this team on paper, it likely will, the status quo will no longer suffice to get this team into the playoffs. The Canadiens will no longer be in charge of their own destiny and Bergevin will have to make a judgment call as to whether or not he should lend a helping hand.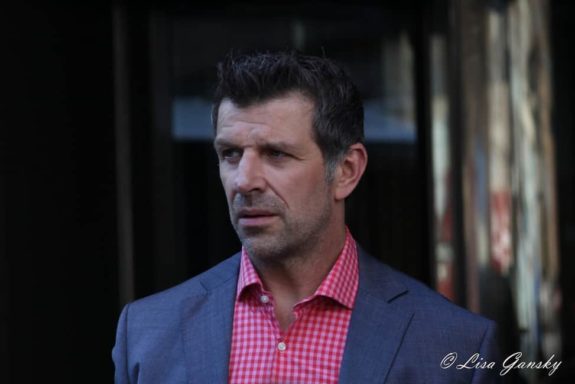 As a result, he's in between a rock and a hard place. If he does something to improve the defense, which is arguably the team's biggest need, he could be sacrificing the rebuild process (even if he refuses to call it that) just to, by appearances, satisfy his own ego. That sacrifice wouldn't just take the form of the assets he'd be giving up in the process, but also the missed opportunity to land a second-consecutive high draft pick with a non-playoff finish.
If, on the other hand, Bergevin fails to do anything, and the Canadiens continue to fall out of the playoff picture, it will serve as confirmation that a rebuild was always part of the plan all along. That Bergevin effectively lied (again) about the team's chances heading into the season. Enjoying a few wins and the fruits of your labor early in the season is one thing. If he maintains course right into the cliffs down the stretch, when the games begin to matter more, you would have to believe his intentions were far from pure from the get-go.
It's true that, in spite of the similar records between this year and last at this point, the general atmosphere surrounding the team has changed drastically. Part of that can undeniably be traced back to the work Bergevin did this past summer with the acquisitions of Max Domi and Tomas Tatar, who have each exceeded expectations by far. Kudos to him.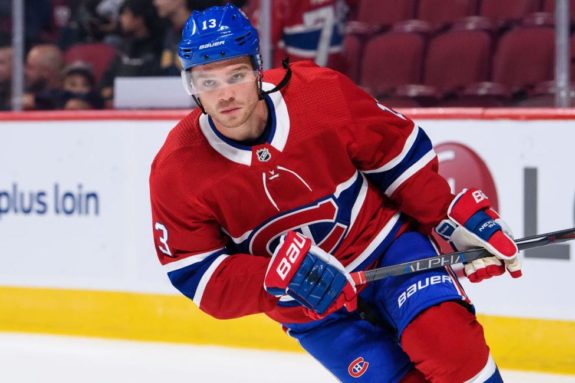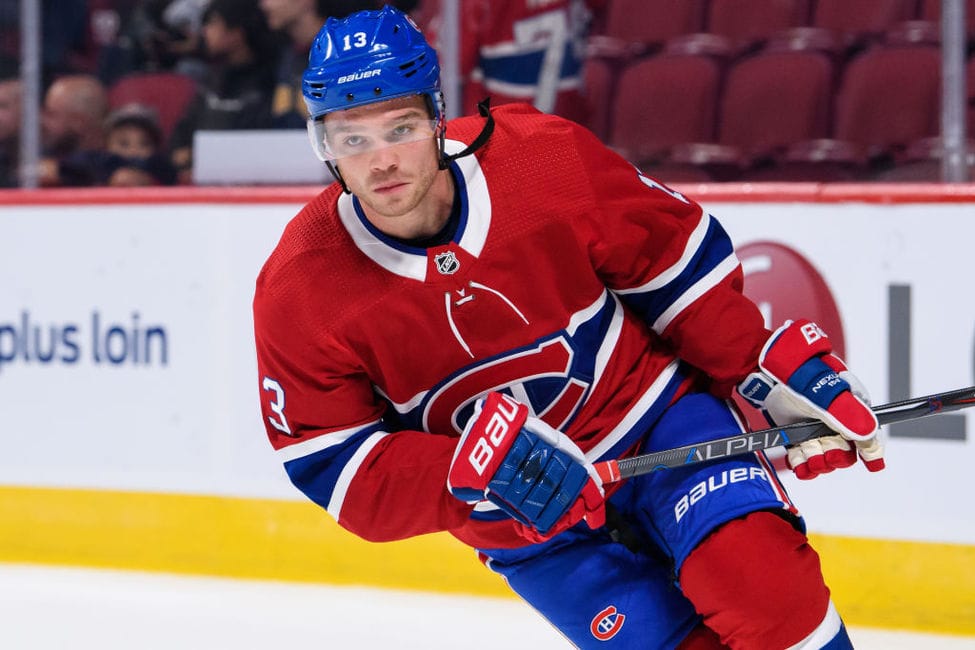 As a result, the team is scoring more and is actually among the league leaders in terms of goals for at five on five. In a thought, the Habs are more exciting to watch. That by itself was probably just cause for Bergevin's mini victory lap a few weeks ago. Nevertheless, what also can't be denied is, entering 2018-19, expectations were significantly lower.
To Rebuild or Not to Rebuild
Ask yourself this: If, after the Habs won the Atlantic Division in 2016-17, someone had told you they'd be poised to miss the playoffs in two short seasons, would you have been happy, even knowing a "rebuild" was in full effect? Probably not. You would probably have expected Bergevin's job to be on the line. And it should be, regardless of how his recent moves have panned out.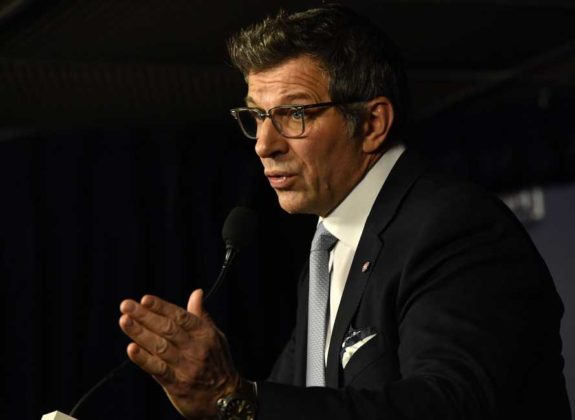 In that respect, based on his misguided claim the Canadiens would compete for a playoff spot, any unnatural attempt to force the Habs into one on Bergevin's part should be interpreted as a desperate attempt to keep his job secure. A healthy Weber may yet change the fortunes of the Habs for the better, but if it doesn't it can't be denied there is still a lot wrong with them. It's arguably better for their long-term prospects if they miss the playoffs.
Now, more than ever before this season, the Canadiens' collective fate is in Bergevin's hands. How he chooses to proceed won't just potentially be season-altering for the Habs but career-altering for himself. If he does nothing and they manage to find success, so be it. He'll have earned all the inevitable praise.
It would only be fair that he receive the lion's share of the blame if they don't though, regardless of the positive long-term ramifications to the team as a whole. He wouldn't necessarily be part of it, and that too would be justified.