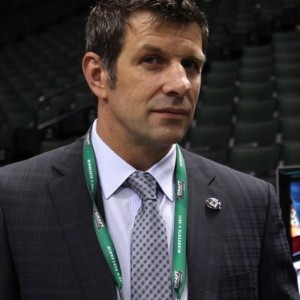 The first rule of the Montreal Canadiens Hockey Club? Apparently to talk about it as much as you want, just in half-truths and cryptic language.
That's at least the perception many Habs fans are getting recently, having to deal with general manager Marc Bergevin, who, even at his most candid, seems like he's keeping his cards close to his vest, bluffing all the while.
The jury is still out on whether or he would make it as a professional poker player, though.
Bergevin on the Subban Trade
Take for example his latest interview with Dave Stubbs on NHL.com. In regard to the recent P.K. Subban trade, Bergevin tried to assure his critics that the decision to move the team's all-star defenseman was not taken lightly: "There was a lot of thought going into this [trade] prior to that day, a lot of discussion internally. I had talked to my hockey people."
To his credit, Bergevin took ownership of the decision, even going so far as to say it was not done to appease head coach Michel Therrien, whose difficulties coaching Subban have been well-documented. He said: "And those who insist the trade was made to please Michel Therrien? That's [nonsense]. Mike didn't know anything—anything—about the trade until after it was made."
Open and shut case, right? Only if you read those two quotes one right after another, one of two things is revealed:
Either Bergevin is blatantly contradicting himself, saying he had a lot of discussions internally, just not with Therrien or;
He doesn't consider Therrien one of his hockey people, at least not to the point that he would consult him on such a major decision, which actually speaks to a greater level of organizational dysfunction
Foxhole Buddies for Life?
So, does anyone really believe Bergevin didn't at least text his foxhole buddy Therrien during negotiations with the Nashville Predators? Because, if he didn't, not only does it fly in the face of everything fans have learned in regard to their close relationship, but it also speaks to an inherent lack of professionalism and communication.
#Habs Bergevin: "If you're ever in a foxhole, you want that guy next to you. That's what Michel is to me."

— Chantal 🐾 (@pucksnlife) January 21, 2016
To a certain degree, no. Bergevin just can't win. If he instead says Therrien was in on the decision, it seems like a clear-cut case of nepotism and him inexplicably choosing the coach over his star player.
Of course, no one can say for certain just how involved Therrien was in the decision-making process. Even if it was not all you can understand why Bergevin would want to choose his words carefully. Why he didn't choose them carefully enough is anyone's guess at this point. Unfortunately, there's a pattern and one that's becoming increasingly hard to ignore.
"A High Price"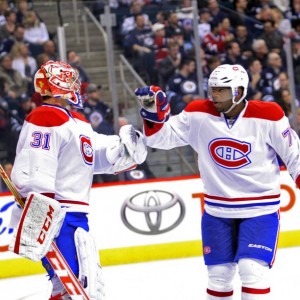 It doesn't even stop there on the subject of Subban, with Bergevin telling everyone who asked (so, yeah, everyone) that he wasn't actively negotiating and had only been listening to phone calls from interested GMs.
Of course, when Vancouver Canucks GM Jim Benning commented on a potential deal, saying "it's a high price," it implied that Bergevin did in fact have a price in mind, which painted the degree to which Bergevin was shopping his once-prized possession-driving defenseman in a different light.
You can believe what you want, because Bergevin filing a complaint with the league as a result speaks to him not exactly being happy as a result, as if he had been outed or something. In sharp contrast, the fact that Bergevin was only able to get Shea Weber from the Predators seems to confirm Bergevin's claim that he didn't actively shop Subban (even though he probably should have). Seriously, just Weber?
This is obviously not new behavior on the part of Bergevin. Look to the whole Carey Price fiasco from this past season, when the timetable for his return kept being pushed back until it could not be pushed back any longer.
Mise à jour médicale: Carey Price – absence minimale de 6 semaines (blessure au bas du corps) – aucune intervention chirurgicale nécessaire.

— Canadiens Montréal (@CanadiensMTL) November 30, 2015
The original prognosis when he went down permanently in November was at least six weeks, in spite of Price having an idea that it would realistically take longer. Yet, Habs fans were kept in the dark the rest of the way.
Maybe Bergevin's inability to acquire a legitimate No. 1 goalie to replace Price attests to how little he knew as well. That or it speaks to his incompetence. A particularly conspiracy-theory-driven fan might even suggest it gave him plausible deniability.
Bergevin and Montreal Canadiens Fans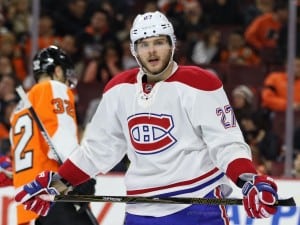 Tack onto the laundry list of complaints the ridiculous notion Bergevin floated the public's way in the spring of 2015 that he couldn't tell "when or if [Alex Galchenyuk will] be a center."
It was then announced prior to the start of this past season that Galchenyuk would be moved to the middle (even if Therrien ultimately had other plans, only shifting him there permanently near the end of the campaign).
Granted, Bergevin's suspicious claim that he didn't know what the future held for Galchenyuk was ahead of negotiations with the forward. It was in the team's best interests, interests that ultimately came to fruition with a cost-effective deal, to devalue him as much as possible after he had just scored 20 goals for the first time in his career.
Nevertheless, all fans should know for sure at this point is they can't trust anything that comes out of Bergevin's mouth 100%. Do they need to, though? It is a business, and, as the Galchenyuk deal proves, sometimes Bergevin not revealing all his innermost thoughts is critical to the success of the organization.
At this point, especially following the Subban trade, Bergevin is almost completely unlikeable. He has consistently stated how hard it is to make a trade of any significance, but maybe he should have instead argued it's hard to make a good trade, because he clearly just got ripped off, sacrificing his team's long-term future for hypothetical short-term gains. And that's only if Weber is better than Subban right now, in spite of all the analytical evidence to the contrary.
#Habs Bergevin: "It's hard to make trades these days. Big players are rarely available. I won't sacrifice our future for short term gain."

— Chantal 🐾 (@pucksnlife) January 21, 2016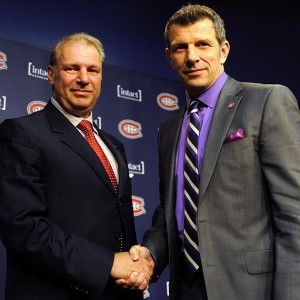 Ultimately, no, fans don't have to trust Bergevin, not for him to do his job. However, it would be nice if there was some level of trust in his ability to successfully manage this team. I'm sure even he would agree with that. There's no one the planet who wouldn't love a little less resistance doing their job on a day-to-day basis.
The problem is, barring a miraculous Stanley Cup championship next season, any goodwill he's accrued up to now will be running on empty. In his mind it may not be completely accurate, but the perception is the public is on a need-to-know basis with Bergevin, and the public just, well, doesn't.
There's an expression in poker, that, if you can't see the sucker, looking around the table, you're it. Well, hockey is a different game, but the simple premise holds true. Bergevin just got outplayed and either he doesn't want to admit it to everyone or he truly doesn't realize it himself yet.
Either way, he has no shot at winning, unless he bluffs his way out of a jam, and, based on past history, he's just not that good. The only question now is how much more does he lose before he learns his lesson or learns to walk away.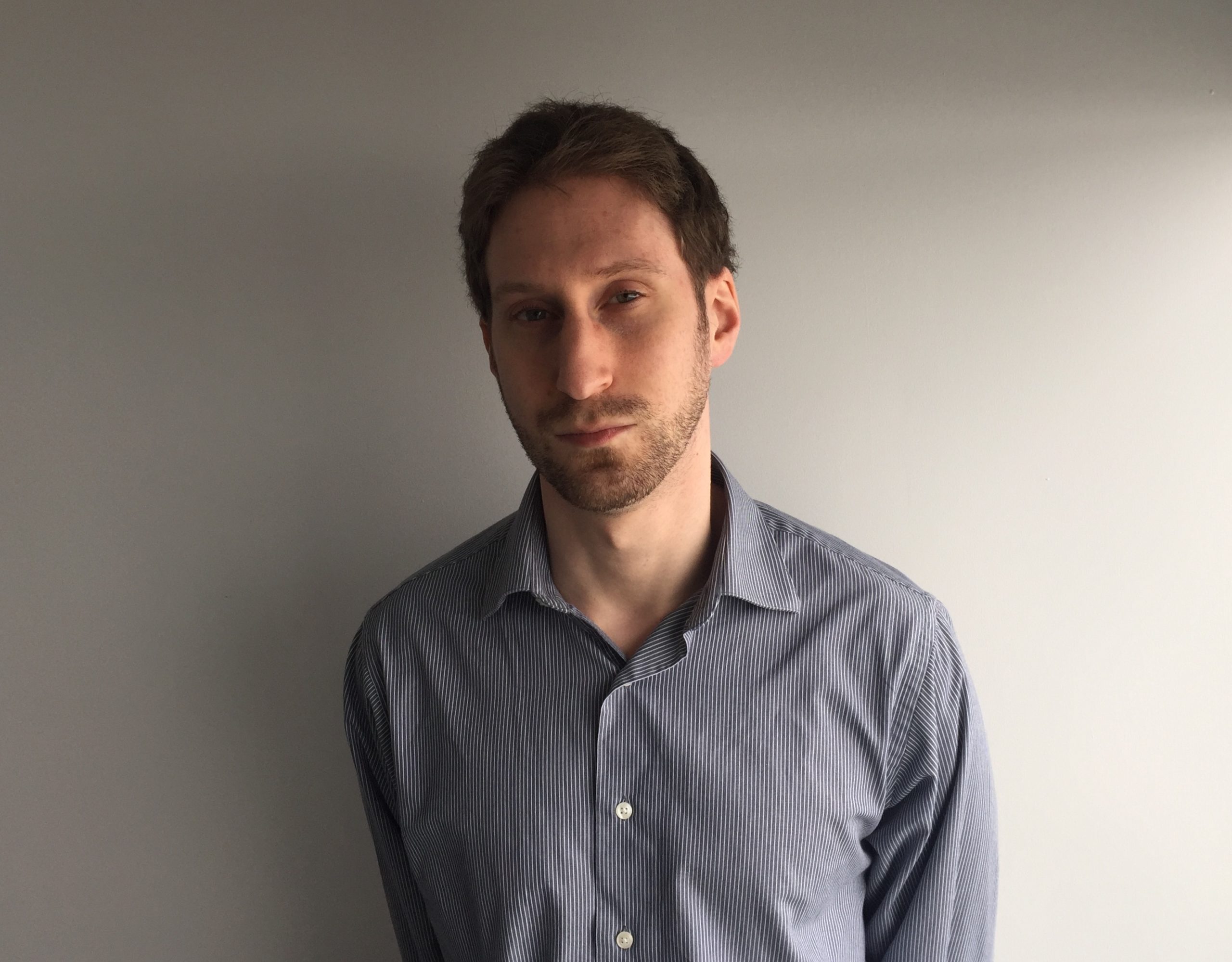 After 10 years of writing hockey, Ryan decided it was as good a time as any to actually join The Hockey Writers for the 2014-15 season. Having appeared as a guest on such programs as CBC Radio One's Daybreak, Ryan has also written for the Montreal Gazette and Bleacher Report and worked for the NHL itself and his hometown Montreal Canadiens. He currently writes about all things Habs for THW, with it being a career highlight for him to have covered the 2021 Stanley Cup Final as a credentialed member of the press.